Well, well, well! If it isn't the legendary Saltgrass Steakhouse, a place so renowned for its scrumptious food, lip-smacking cocktails, and that oh-so-fancy wine.
But let's be honest, the real showstopper at this joint? Those heavyweight drinks, each one a doppelgänger with a twist!
Now, I know what you're thinking: "Why leave my cozy abode just to guzzle down some tantalizing beverages?"
Worry not, my fellow homebodies!
The time has come to bring the magic of Saltgrass drink recipes right into your kitchen.
So buckle up and prepare your taste buds for a wild ride!
Let's dive into some famous Saltgrass drink concoctions that'll have you (and your guests) swooning on various occasions, from your cousin's wedding to your dog's birthday party.
After all, who doesn't love a good "pour"-ty? Get ready to embrace your inner mixologist and whip up some Saltgrass-style libations, folks!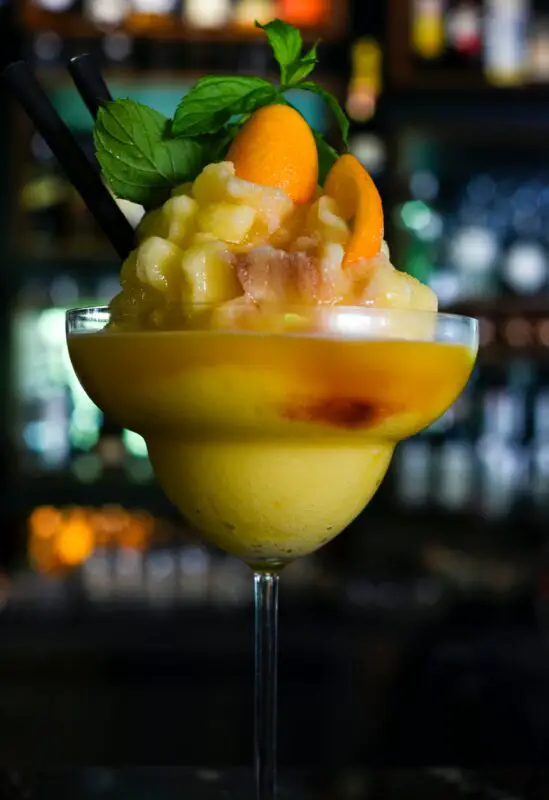 Grilled Pineapple Margarita
Grilled pineapple, folks – have you heard about this culinary sorcery? Picture this: A sweet, juicy slice of pineapple meets a smoky, sizzling grill, and BOOM! A taste that's simply out of this world!
Now, hold onto your hats, because we're about to introduce you to one of the most beloved Saltgrass drink recipes: the Grilled Pineapple Margarita.
If you're a pineapple aficionado, get ready for a summertime love affair with this refreshing concoction.
It's like sipping on pure sunshine, with a little bit of magic in every drop. Trust me, it'll have you saying, "Pina-who-lada?"
So, if you're chomping at the bit to learn how to whip up this tropical elixir, keep those peepers peeled and read on for the ultimate pineapple margarita recipe!
Ingredients 
Grilled Pineapple 1 Cup
Triple Sec 2 Ounce
Silver Tequila 4 Ounce
Freshly Squeezed Lemon Juice 1 Ounce
Salt
Pineapple Juice 6 Ounce
Procedure 
Step 1: Grab that prickly pineapple, show it who's boss, and peel off its armor. Then, slice it into big, mouthwatering pieces.
Step 2: Time to grill! Give both sides a little tan, then chop 'em into bite-sized chunks.
Step 3: Grab your fanciest glass and toss in some of those smoky pineapple morsels.
Step 4: Squeeze in some fresh lemon juice (watch out for those seeds!). Next up, add a splash of pineapple juice and a pour of triple sec.
Step 5: Crush those bad boys into submission – we want those flavors mingling!
Step 6: Time to bring out the big guns: silver tequila! Pour it in, then toss in some ice cubes to keep things cool.
Step 7: Scoop the mixture into a cocktail shaker and shake it like your life depends on it!
Step 8: Presentation time! Dip the rim of a glass into lemon juice, then give it a little salt bath for that extra flair.
Step 9: Pour your masterpiece into the glass, garnish with grilled pineapple and lemon, et voilà! Your drink is ready to wow.
Note: Fresh lemon is the way to go for top-notch results, but bottled will do in a pinch. For a smoother ride, blend all the ingredients or use less pineapple juice.
And if you're not a fan of fruity bits, a cocktail filter's got your back.
Saltgrass Tropical Sangria Recipe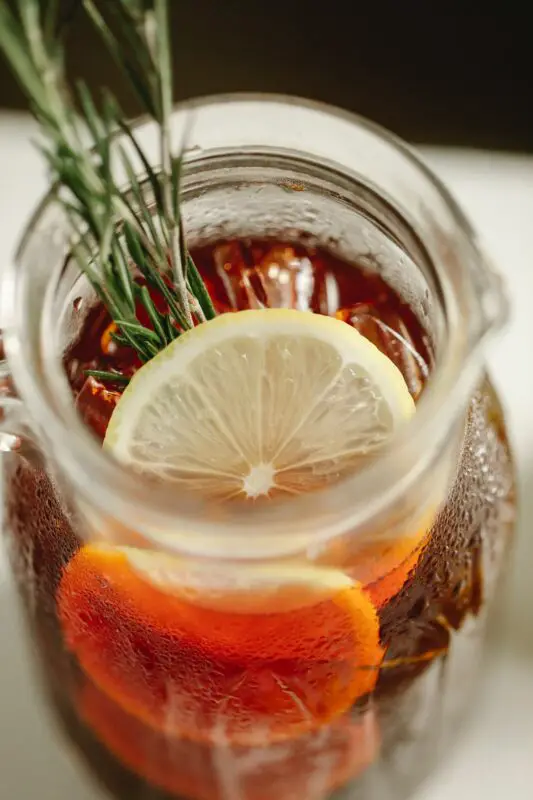 Feast your eyes on this must-try libation: a cocktail brimming with pineapple, white wine, and coconut rum – a trifecta of tropical bliss!
This 10-minute recipe is perfect for any special occasion, from baby showers to bingo night.
With enough punch to quench the thirst of 10 lucky souls, you might wonder about the calorie count.
Rumor has it, this tropical delight clocks in at a mere 107 calories, but hey, who's counting? So grab your pitcher and let's dive into a sangria fiesta!
Ingredients
Pineapple Juice 6 Ounce
Sauvignon Blanc (White Wine) 1750 Ml Bottle.
Triple Sec ⅓ Cup
Maraschino Cherry Juice or Grenadine 1 Ounce.
Coconut Rum ⅔ Cup
Frozen Pineapple Chunks 2 Cups
Sliced Orange 2
Pineapple, Cherries and Orange for Garnish
Procedure
Step 1: Grab a pitcher and toss in juice, wine, rum, and triple sec. Give it a good stir – we're talking whirlpool levels of mixing here.
Step 2: Time to add some citrus flair with a few orange slices.
Step 3: Patience, grasshopper. Let your concoction chill out and get nice and frosty.
Step 4: When you're ready to serve, add frozen pineapple chunks for an extra burst of cold, tropical goodness.
Step 5: Unleash your inner Picasso and garnish with oranges, pineapples, and cherries. Now go ahead, serve up that work of art and soak in the praise!
Texas Tea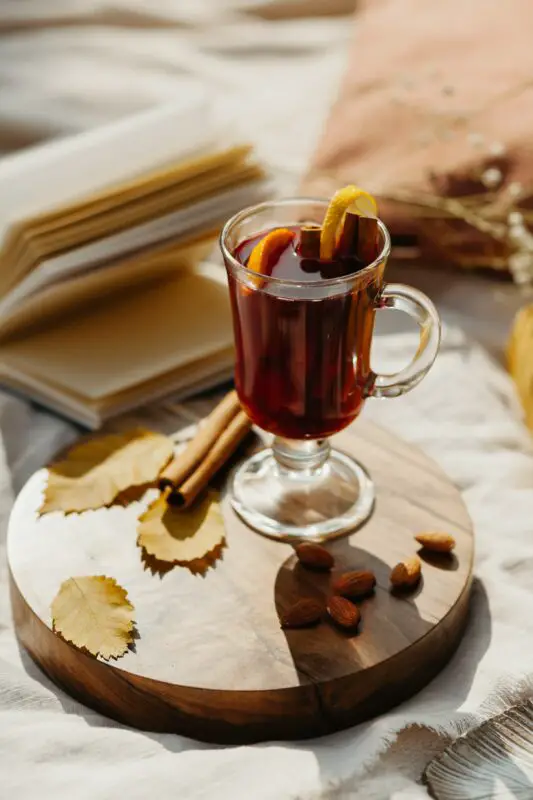 Ah, Texas Tea – the Saltgrass gem that's simply too good to pass up.
With a robust and distinctive flavor that's harder to explain than quantum physics, this refresher packs a punch.
Sure, the tequila might be the star of the show, but if you prefer a little more rum in your life, just add a splash or two.
Whipping up this thirst-quencher takes a mere 5 minutes, making it the perfect companion for those sweltering summer days.
So, if you're ready to beat the heat and sip on this Texan treasure, follow the recipe below and let the good times roll!
Ingredients 
Vodka ½ Ounce
Tequila 1 Ounce
Rum ½ Ounce
Triple Sec ½ Ounce
Cola
Sour Mix 1 Ounce
Procedure
Step 1: Fill a glass with ice – the more, the merrier!
Step 2: It's time to mix things up! Add rum, vodka, tequila, and sour mix. Channel your inner bartender and give it a vigorous shake.
Step 3: Pour your carefully crafted concoction into a Collins glass. Fancy!
Step 4: Need more ice? Add some in. This drink's gotta stay cool under the hot Texan sun.
Step 5: Top off your masterpiece with a splash of cola. Now we're talking!
Step 6: Give your Texas Tea the final touch with a lime slice garnish. Sip, savor, and enjoy the fruits of your labor!
CoronaRita Frozen Margarita Beer Cocktail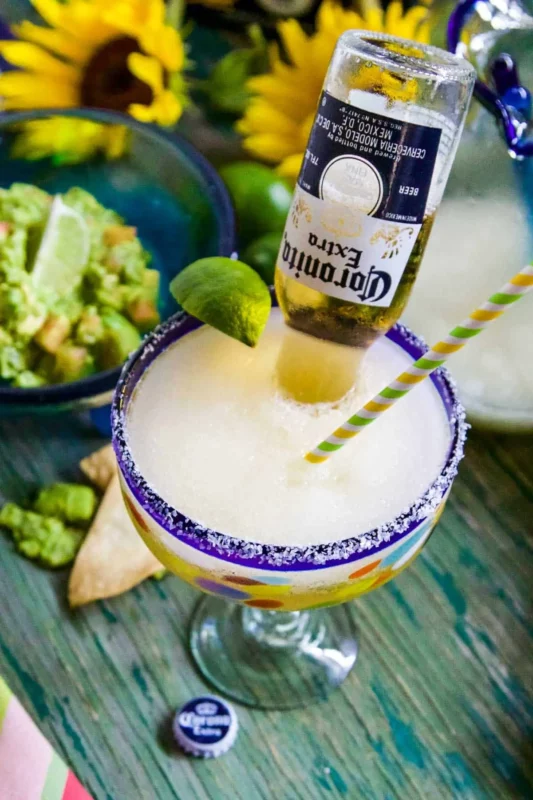 Feast your eyes on the one-of-a-kind CoronaRita: a Saltgrass favorite that merges the zesty world of margaritas with the crisp refreshment of Coronita.
This powerhouse duo creates a flavor that's simply sublime!
Sure, it might pack 310 calories, but let's be real – it's hard to find a cocktail that's healthier and more satisfying.
With just 20 minutes of prep time, you'll have enough liquid joy to serve a party of 6. So, if your thirst is already kicking in, grab your shaker and let's dive into this tantalizing recipe!
Ingredients 
Orange 1 Pieces
Lime Juice of 5 Pieces
Lemon 2 Pieces for Garnish
Ice 8 Cups
Triple Sec ¼ Cup
Tequila 1 Cup
Margarita 2 Cups
Sea Salt
Coronita 6 Packs Corona Bear Small 7 Ounce
Procedure 
Step 1: Roll up your sleeves and squeeze the juice from 5 limes and 1 orange. Channel your inner citrus whisperer!
Step 2: Unleash the power of your trusty blender! Toss in tequila, triple sec, margarita mix, and ice.
Step 3: Blend until you achieve a thick, frosty consistency. Need more ice to thicken it up? Just add it in!
Step 4: Ready your glass for greatness: dip the rim in lime juice for that extra zing.
Step 5: Follow up with a dip in sea salt to create the perfect, salty halo.
Step 6: Pour your frozen margarita into the glass, then carefully tip in the Corona beer. Watch the magic happen!
Step 7: Top it all off with a lemon slice garnish and serve. Cheers to your delicious CoronaRita creation!
Conclusion
Saltgrass drinks truly stand out from the crowd with their one-of-a-kind flavors and refreshing zest. It's no wonder people flock to the steakhouse to sample these delightful libations!
As summer approaches, there's no better time to try your hand at these recipes.
From Saltgrass margaritas to the other tantalizing concoctions, they're sure to impress your taste buds and keep you cool all season long.
So go ahead, mix up some memories and revel in the spectacular world of Saltgrass drink recipes. Cheers!
You May Also Like: