If you're a fan of cocktail sauce with your shrimp, enjoy your lobster with butter, and love a good seafood boil, we've got the perfect sauce for you. Blove sauce takes the flavors of all three of these experiences to make the perfect buttery blend to have with your favorite seafood. But what is Blove sauce? Keep reading to find out, and discover a Blove sauce recipe that you'll keep going back to, again and again. 
What is Blove Sauce?
Unless you're an avid Youtube consumer who's into mukbang videos – videos where someone consumes a large quantity of food (sometimes while interacting with their audience, sometimes while not), Blove's sauce has most likely not made it onto your radar. 
Blove sauce is the invention of Youtuber Bloveslife, who currently has over 3 million subscribers. Her real name is Bethany Gaskin, and she started making mukbang videos on Youtube in 2017. Her most-watched videos have been her seafood videos. Her other video content includes cooking challenges and tutorials, beauty tips, vlogs, and more. 
However, she remains most known for eating copious amounts of seafood, which she often dips into a mysterious sauce of her own creation. The interest in her spicy sauce prompted her to make a video tutorial titled "Blove's Smackalicious Seafood Sauce Recipe" for her subscribers to recreate the delicious sauce at home. Check out Blovelife's original video for her now-famous Blove's spicy sauce, which now has over 9 million views. 
How to Make Blove Sauce
Since Blove let us know how she makes her Smackalicious seafood sauce in 2017, many have tried to recreate it and even put their own spin on it. Blove herself recommends this and has updated the recipe numerous times based on suggestions from her viewers. We've also made adjustments to her original recipe, although you can't go wrong with the original!
First of all, we've omitted a few of the spices that Blove uses, partially for redundancy and also to give other flavors the spotlight. 
Blove suggests that hot sauce is optional, but we see it as an absolute must to add that extra kick to the Smackalicious sauce. The same goes for vinegar and lemon. Both may not be necessary for Blove's sauce recipe, but we find that you should include at least one to add acidity and balance the flavors. 
Other than that, what makes this famous seafood boil sauce recipe easy is that, except for the unsalted butter and garlic, you need an equal amount of each ingredient, so making a certain quantity of this Blove sauce recipe is easy. However, just as Blove recommends, we suggest adding the seasonings in sections and continuously tasting to ensure that you don't add too much of one ingredient. Add less seasoning if you already know that you don't like the flavor, so you don't overpower your sauce. Ingredients in the original recipe that we omitted include:
Accent salt
Chili powder
Lemon pepper
Finally, as Blove suggests, the longer you let the sauce marinate, the more delicious it becomes!
Here's a variation of the famous Blove sauce recipe that has taken the internet by storm.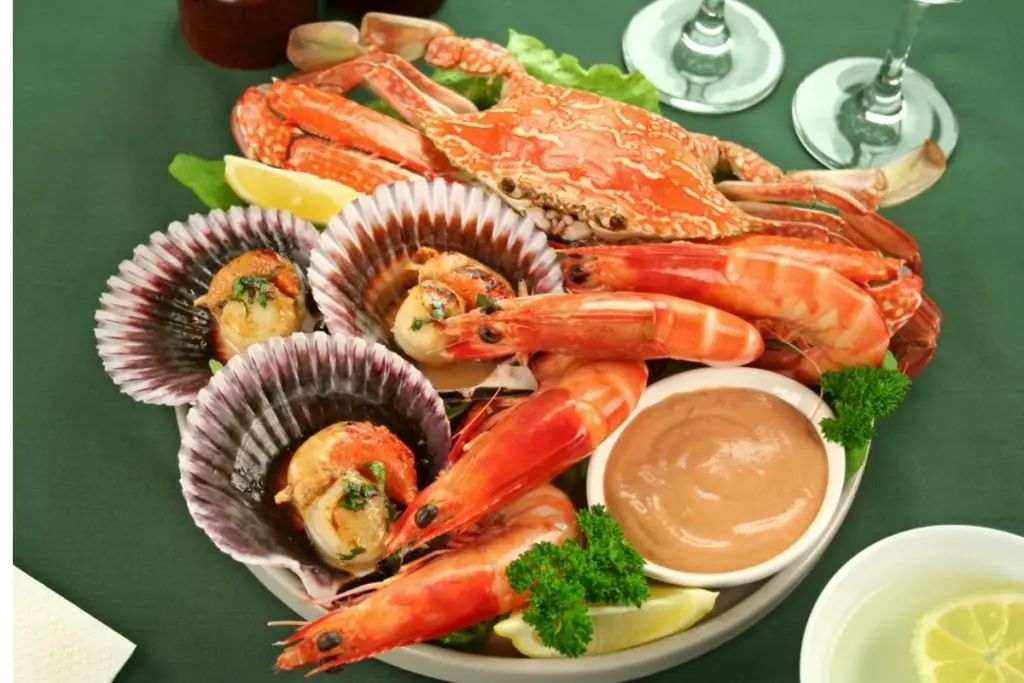 Ingredients
1 tablespoon garlic powder
1 tablespoon onion
1 tablespoon paprika
1 tablespoon cayenne pepper
1 tablespoon oregano
1 tablespoon crushed red pepper flakes
1 tablespoon Old Bay seasoning
1 tablespoon hot sauce (Tabasco preferred)
1 tablespoon vinegar or lemon juice (or both)
1 tablespoon Worcestershire sauce
1 tablespoon brown sugar
2 bulbs of garlic (more if you enjoy garlic)
½ a large onion
4 sticks of unsalted butter
Chicken broth to cut the richness (optional)
Preparation Instruction
Step 1: In a blender, pulse the onions and garlic until minced.
Step 2: In a large saucepan, melt the butter over medium heat until lightly simmering.
Step 3: Add the onions and garlic and sauté to the butter for 2 minutes.
Step 4: Add your spices, vinegar or lemon juice, and brown sugar to the saucepan and combine. Pro tip: combine all of your spices in advance to make this step easier.
Step 5: Remove from heat and let the sauce cool. Then you're ready to enjoy it!
Conclusion
We have to thank Bloveslife for this amazing seafood sauce recipe that takes shrimp, crawfish, and any seafood boil recipe to a whole new level. This sauce is simple to make, and once you try it, you're sure to never have your seafood with a simple butter and lemon again. 
Use this Smackalicious sauce recipe on your next seafood night and watch it be a hit among your guests and family!
Blove Sauce Recipe
This Blove sauce recipe will be the only sauce you'll want to have with your seafood!
Type: Sauce
Cuisine: American
Keywords: Blove Sauce Recipe
Recipe Yield: 500 ml
Calories: 120 Kcal
Preparation Time: 15M
Cooking Time: 15M
Total Time: 30M
Recipe Ingredients: Garlic powder, onion powder, paprika, cayenne pepper, oregano, crushed red pepper, Old Bay seasoning, hot sauce, vinegar, Worcestershire sauce, brown sugar, lemon, garlic, onion, butter.
Recipe Instructions: Blend garlic and onion, melt the butter in a saucepan, and combine all ingredients. Then, serve with your favorite seafood.