Don Pepino Pizza Sauce Recipe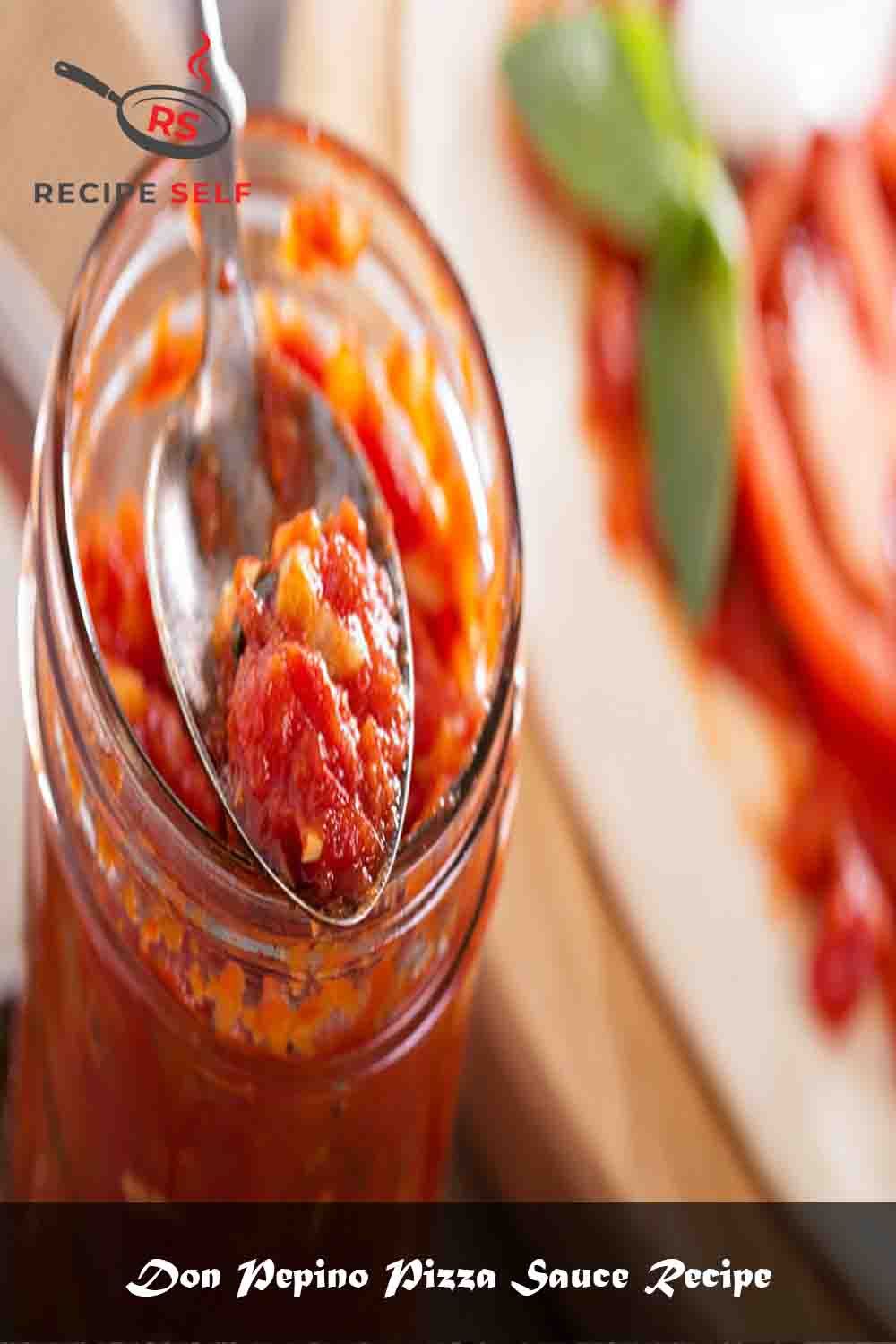 Don Pepino pizza sauce recipe is a quick and easy dip you can make by yourself. The ingredients are fairly easy to find in any grocery store.
The final dip sauce is a delight to have with breadsticks, pizza, or even just Italian bread. This recipe goes through the process of how you can make the dish without the extra additives that the canned version has.
All the ingredients are fresh and make a delicious dip that you can make in a very short time. 
How to Make Don Pepino's Pizza Sauce?
The actual process of making the pizza sauce is quite easy. You can easily assemble the ingredients and mix the necessary ones in order.
This will surely provide you the confidence to keep making homemade dips and not choose additives mixed store-bought condiments for sides.
The specialty of this dish is that you can enjoy this with a meal or just as a snack. The choice of bread or dippers is totally up to you. 
So, here is the recipe that will help you make this dip pizza sauce.
Don Pepino Pizza Sauce Ingredients that You Will Need Are:
For the Tomato Sauce:
One Can of Round Tomatoes
One Tablespoon of Extra-Virgin Olive Oil
One Teaspoon of Red Wine Vinegar
One Minced Large Garlic Clove
One Teaspoon of Salt
One Teaspoon of Granulated Sugar
One Teaspoon of Dried Oregano
One-Fourth of a Teaspoon of Freshly Ground Black Pepper
For the Cheese Mix Dip:
One Package of Softened Cream Cheese
One Container of Ricotta Cheese
Two Cups of Shredded Mozzarella Cheese
One-Fourth of a Cup of Grated Parmesan Cheese
Two Minced Cloves of Garlic
Two Tablespoons of Fresh Basil
Half a Teaspoon of Salt
Half a Cup of Chopped Pepperoni
Method of Preparing the Don Pepino Sauce Step by Step:
Step 1: Open the can of tomatoes and drain the excess liquid through a strainer. To start making the Don Pepino pizza tomato sauce, you need to prep the blender and blend the tomatoes for a bit.
Drain the excess retained water from the blender. You do not need to use the strainer for this. Just tilt the blender jug and slowly discard the excess liquid.
Otherwise, the sauce will feel too watery and that consistency is exactly what you will be trying to avoid. 
Step 2: Add the red wine vinegar, extra-virgin olive oil, and garlic clove, salt, granulated sugar, dried oregano, freshly ground black pepper into the blender. Blend on high power for about 30 seconds to 1 minute. Make sure the ingredients have all mixed well together.
Then set the sauce within the blender aside. You can again check with a spoon for the texture and density the tomato sauce has at this point. 
Step 3: Prepare a medium-sized bowl and add the larger part of the types of cheeses (cream, mozzarella, parmesan, ricotta) Mix all of them together.
It is alright if there are whole pieces and they get stuck. Eventually, baking them will melt the cheese. So, it will not be a problem later on. 
Step 4: Add the minced garlic cloves, chopped basil, and salt. Mix the seasoning well with the cheese.  Preheat the oven to 350 degrees F. 
Step 5: Pour the tomato mixture into a casserole dish. A medium 9-inch dish will do. Mix the cheese mixture with the tomato mixture. Make sure to break down the lumps, if there are any, with a spoon.
Top off with the rest of the cheeses, and chopped pepperonis.  Bake the dip for at least 20 minutes. Serve with breadsticks, pizza, or Italian toasted bread loaves. 
Conclusion
So, here is the easiest recipe that you can follow to prepare a complete homemade pizza sauce. The best part about this dip is that you can cook this in a jiffy and without much hassle at all. The ingredients can be purchased in a readymade condition.
All you have to do is combine them and complete the cooking steps. The amount of pizza sauce this recipe will produce can be used with any type of pizza you may want to enjoy the dip with.
You May Also Like:
Don Pepino Pizza Sauce Recipe
Check out this delicious melt-in-your-mouth Don Pepino pizza sauce recipe. Keep in mind that this is a dish with all-natural ingredients and you can make it easily at home today. So, try this now!
Type: Side-dish
Cuisine: American
Keywords: Don Pepino Pizza Sauce Recipe
Recipe Yield: 12 servings
Calories: 45 calories
Preparation Time: 15M
Cooking Time: 20M
Total Time: 35M
Recipe Ingredients: Tomato Garlic Basil Salt Pepperoni Vinegar Oregano Cheeses
Recipe Instructions: Drain excess water from the canned tomatoes and place in blender, blend and discard excess liquid Add other ingredients and blend again. In another bowl, combine the types of cheeses, garlic, basil, and salt. Pour in tomato sauce with cheese mixture Top with cheese and pepperoni Bake, serve and enjoy