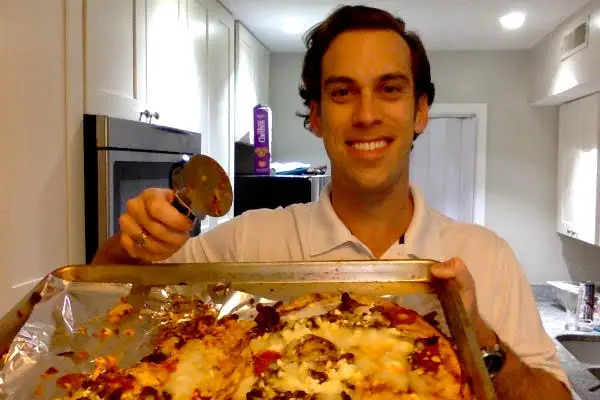 Hey there, cooking comrades! I'm William Griffin, the food Enthusiast who's here to help you make magic happen in your own kitchen.
I grew up in a family with five boys, and 2 parents, so you know my mom and dad had their hands full. (mostly 'cuz we broke something new everyday before they got home from work.)
My mom asked me what I wanted to do when I grew up, and I said "read books, and eat food." (Dreams can come true! If you set your stomach to it.)
On special nights, we would crack open a 2 Liter bottle of Coca Cola, stuff our faces with Chinese food, (Thanks Egg Roll Chen!) and laugh our faces off at Mrs. Doubtfire with the late, great Robin Williams.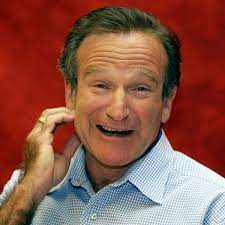 After years of devouring everything in sight, I landed a gig as a Maitre d' at Hampton Street Vineyard. Incredible wine and bison, folks. I've also worked on a food truck, The Cuban Gypsy. Voted top 3 best Cuban Sandwiches in the Southeast (that includes Miami, baby!) And don't get me started on Dunkin Donuts' quality dumpster doughnuts.
We'd go visit my grandmother often, and she always had the best food. But only two foods. Eggos. And Polar Bars. (They're also called Klondike bars I think).
I may have gone a bit too far down the dumpster diving rabbit hole, where I once reclaimed pizzas from Little Caesar's dumpsters. But hey, one man's trash is another man's tasty treasure, right? (The cockroaches never liked me though.)
I've experimented with all sorts of crazy diets too, like drinking a gallon of whole milk every day on the GOMAD diet. I almost did it, until I realized that much dairy would turn me into a human cheese wheel.
Nowadays, I keep things simple with chicken and rice. And when I'm feeling fancy, I reminisce about dining in Paris, and then whip up simple dishes like baked chicken with goat cheese, butter, and sundried tomatoes julien.
Oh, and I often skip breakfast. Not because I'm trendy or anything, I'm just too lazy to make anything before noon. Once I eat I'm useless…
One thing that runs in my family is baking. My 'rents used to crank out dozens of Big Tom's poundcakes with a Viking Mixer. But don't worry, I won't bore you with my poundcake tales (unless you ask, of course).
So, if you're looking for a fun-loving grubbie to guide you through the kitchen, I'm your guy. Just don't expect any dumpster-diving tips from me anymore, okay?
Who We Are
We are crazy….for YOU eating like a Queen (or King)!
What We Share
(How We Can Help YOU)
We understand that making restaurant-quality dishes at home can be a daunting task. Most restaurants don't share their secret recipes, and professional chefs don't share their valuable knowledge for free. That's why we've created RecipeSelf – to share our successful cooking experiences with other foodies who are eager to learn. We not only provide cooking methods, but also describe the taste, food value, cuisine description, and lots more. Our articles make cooking a hassle-free task for anyone who follows them.
Listen up, folks. We're not here to make you Gordon Ramsay Jr. or Bobby Flay 2.0. No, our primary goal is much simpler than that. We want to make you less dependent on restaurants and cafes for special types of dishes and cuisines. We want you to be able to make your favorite dishes at home without any flaws. You know, those dishes that are so rare, you'd have to climb a mountain and fight off a grizzly bear just to get a taste? Yeah, those ones. We believe that everyone should have access to these dishes and be able to enjoy them from the comfort of their own home. And let's be honest, who wouldn't want to impress their date with a homemade lobster risotto?
The Goal for Us
Our site is like a world tour for your taste buds. We offer recipes and cooking updates from all corners of the earth. And the best part? We're not professional chefs, so we present our recipes in a way that even a toddler could follow (although, we don't recommend letting a toddler near a hot stove). We provide backup methods for every recipe and cooking process, so you can adjust them to your own taste. Think of us as your personal food experiment specialists
Reach Us
Hey, we're not perfect, so if you spot any mistakes or if you think we should include a recipe for how to cook a shoe, hit us up at rrecipeself@gmail.com. We're also open to any opinions, whether it's about food, cooking, or how we should do our hair.
Please contact us using this address: rrecipeself@gmail.com