The keto diet has become increasingly popular in recent years, with the main focus of the diet in general being to send the body into a state of "ketosis" which is achieved via a strict diet that is low in carbohydrates.
Ketosis refers to a process wherein the body will burn fat and use it as the main energy source rather than carbohydrates.
This stems from the absence of glucose from within carbohydrates, which is achieved by the low-carb intake of the keto diet.
Without carbohydrates, the liver will begin to break down fat instead as a method of producing energy.
This is a diet that has seen great results, but cutting out carbs can be difficult, especially when it comes to some of those guilty pleasure treats.
Have no fear, though, as we are going to be looking at some particularly tasty desserts you can make and indulge in that won't have you cheating on your keto diet! Let's take a look.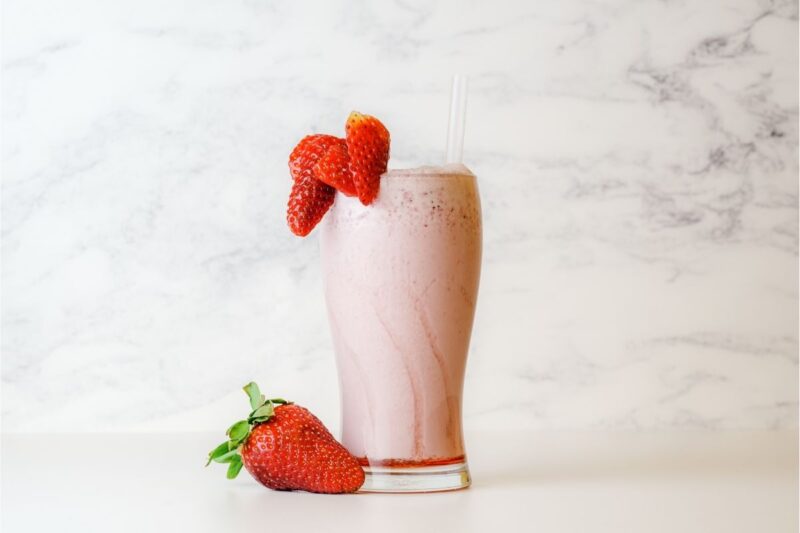 A sweet, drinkable treat that is sure to help with those cravings for sugar, this shake recipe from Butter Together Kitchen makes for an excellent meal replacement drink.
It is also versatile enough that you can easily substitute the strawberries for other fruits.
Here is what you will need to make one of these tasty keto treats:
Essential
Half a cup of strawberries
Two ounces of cream cheese
Two tablespoons of heavy cream
One cup of unsweetened almond milk
Half a teaspoon of vanilla
One tablespoon of Lakanto monk fruit or a choice of sweetener
Optional
MCT Oil
One tablespoon of strawberry syrup
The great thing about this treat is that it's incredibly easy to make, too.
Simply add everything in a blender, mix until smooth, add in some ice cubes, and you are done!
If you are a sucker for chocolate and peanut butter, these keto friendly peanut butter cups could be the perfect dessert.
Here is what you will need:
One ounce of chopped, roasted salted peanuts
One tablespoon of cocoa powder
Two tablespoons of heavy cream
One cup of coconut oil
Half a cup of natural peanut butter
One teaspoon of liquid stevia
A quarter of a teaspoon of vanilla extract
A quarter of a teaspoon of kosher salt
To make the peanut cups, begin by melting the coconut oil in a saucepan.
Make sure it is melted to a low heat for around three to five minutes.
Start stirring in the peanut butter until the mixture is smooth.
Once smooth, whisk in the salt, vanilla extract, the liquid stevia, the cream and the cocoa powder.
Pour your newly created and delectable peanut butter and chocolate mixture into a 12 silicone muffin or cupcake mold.
Sprinkle some of those peanuts onto the top and place the molds onto a baking sheet.
Freeze the mixture for at least an hour or until it becomes firm, then remove them from the molds and enjoy!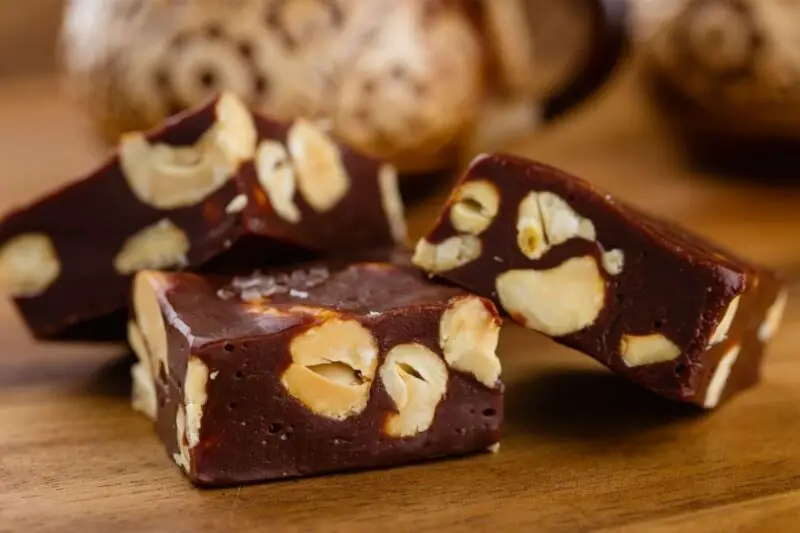 Are brownies more your dessert of choice? Then consider these delicious keto fudge brownies!
They are a dessert that can easily be made in twenty minutes with the following ingredients:
Three large eggs
Half a teaspoon of baking powder
A quarter of a cup of cocoa powder
Half a cup of blanched almond flour
Half a cup of keto chocolate chips
Three quarters of a cup of granulated sweetener
Mix up all of your dry ingredients separately and then create your brownie batter by mixing half of your chocolate with the butter and heating on a medium heat.
Whisk up your eggs until slightly frothy and slowly add the chocolate butter mixture.
Start adding in those dry ingredients and keep stirring until you get a thick and glossy batter, then fold in the remaining chocolate chips.
Get to baking!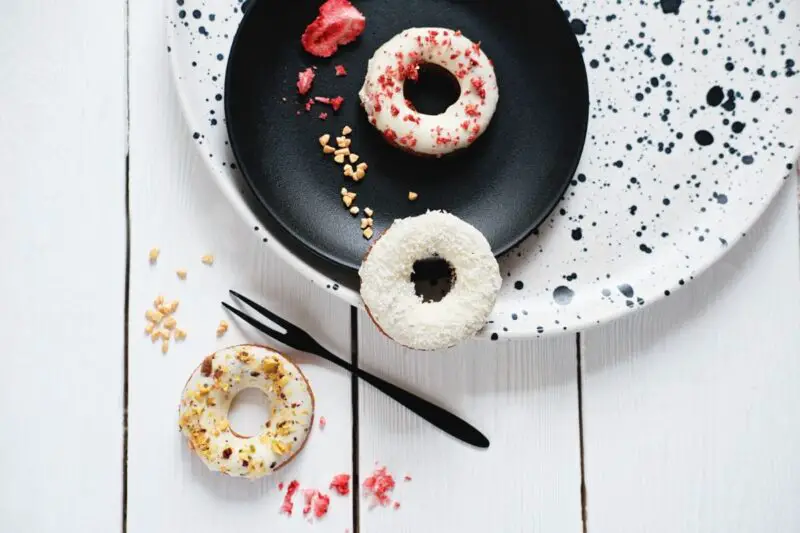 Donuts are the treat of choice for so many people, but if you're on a keto diet, you probably are thinking that there is no way for you to enjoy them without completely cheating on your diet.
This recipe offers an alternative recipe that creates donut batter from different kinds of flour and ingredients- such as almond flour, coconut flour, xanthan gum, psyllium husk ground etc- so that you can make your very own decadent donuts without feeling guilty about it!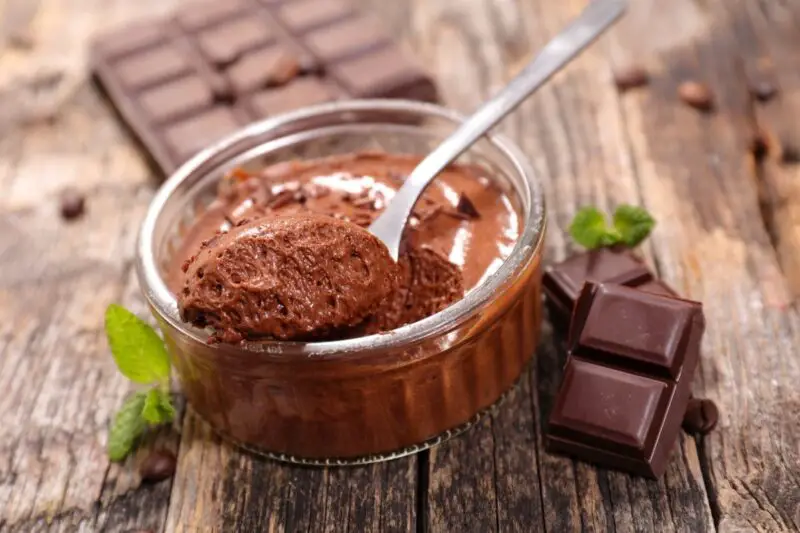 Another quick treat- only taking around ten minutes- this simple chocolate mousse is sure to satisfy any cravings without breaking your diet.
Here's what you will need:
Half a cup of heavy cream
Two tablespoons of cocoa powder
One teaspoon of vanilla extract
Three ounces of softened cream cheese
A quarter of a cup of powdered sweetener
A pinch of salt
Mix up the flavors to get a different kind of mousse every time!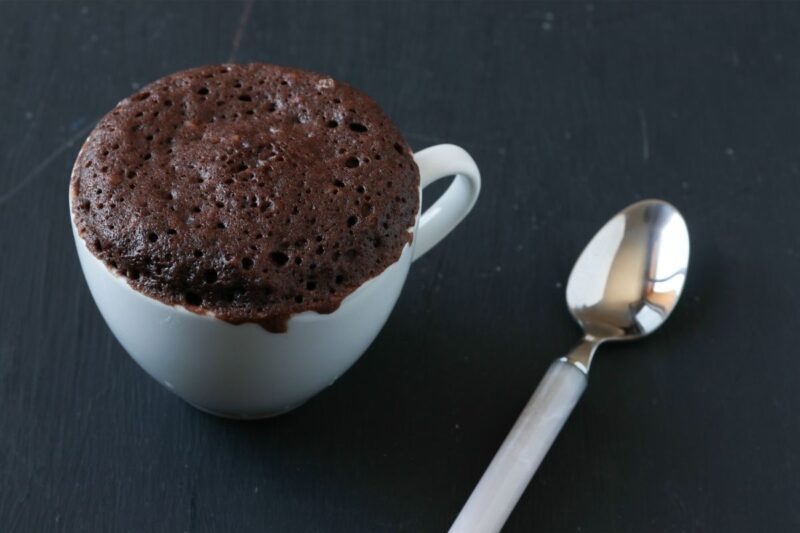 Mug cakes are a quick and easy way to enjoy cake, but there are also plenty of keto options available when it comes to mug cakes, such as this recipe.
This recipe is vegan as well as keto, gluten-free, paleo and sugar-free and- if you cook it just right- you should get a gooey and moist center.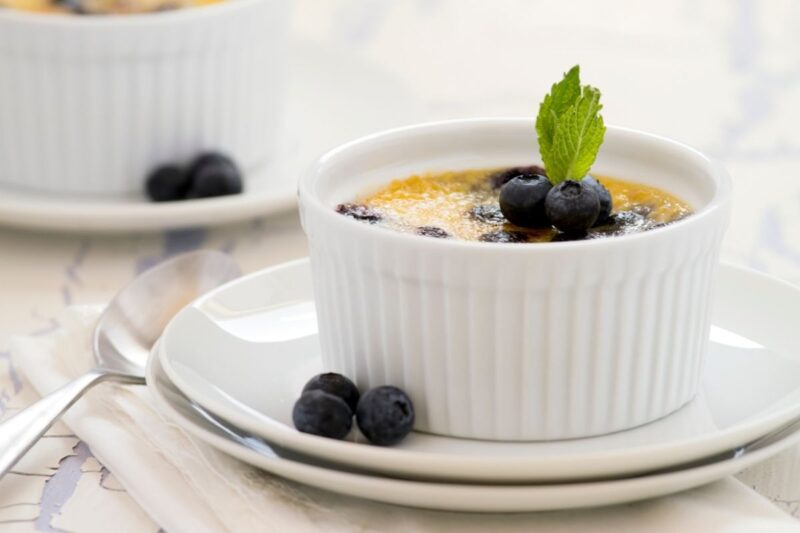 A low-carb dessert that only utilizes four ingredients, this crème brûlée is also perfect for those on a sugar-free and gluten-free diet as well as keto. Here's what you will need:
Four egg yolks
Two cups of heavy whipping cream
One teaspoon of vanilla extract
Five tablespoons of low calorie, natural sweetener.
An eight ingredient cheesecake that is sure to tempt your taste buds, this recipe takes a little longer than some of the others on this list, but it will be well worth the wait!
These are the ingredients that you will need for each part of the cheesecake:
The Filling
Four, eight ounce packages of softened cream cheese
Four large eggs
One tablespoon of lemon juice
One and a quarter cups of powdered erythritol sweetener
The Crust
Three tablespoons of powdered erythritol sweetener
One teaspoon of vanilla extract
Two cups of blanched almond flour
A third of a cup of melted, unsalted butter
The Raspberry Purée
Two tablespoons of powdered erythritol sweetener
Six ounces of fresh raspberries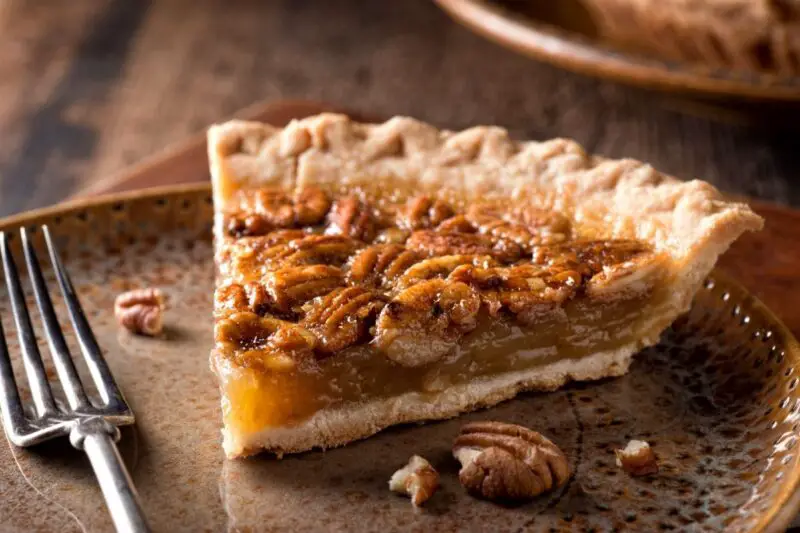 Delicious, low-carb, paleo friendly, sugar-free and gluten-free, this pecan pie doesn't lose any of the classic textures or flavors of the typical pecan pie despite its healthier nature.
The recipe utilizes almond and coconut flour, powdered monk fruit sweeteners, grass-fed butter, coconut milk and almond butter to replace the non-keto-friendly ingredients.
If you're a candy bar fan who has been trying to stave off your cravings, these homemade keto Twix bars could be just what you're looking for.
Made with caramel, cookie nougat and a chocolate coating, this treat is low in carbs and sugar-free, making for a punchy, protein packed snack.
Cheesecake bars can be a scrumptious treat, and this keto friendly pumpkin cheesecake bar recipe is no exception.
With only a few ingredients, these bars are a quick and easy way to hold back cravings.
All you'll need to make them is eggs, sweetener, pumpkin purée, pumpkin spice, ground cinnamon, vanilla extract, and softened cream cheese.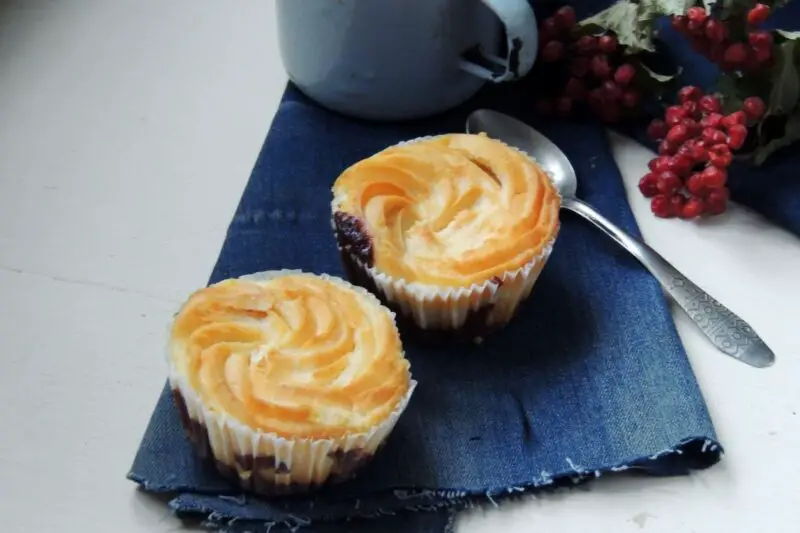 Sticking with the cheesecake theme, these gorgeous cupcakes are made with a few simple ingredients, including almond meal, butter, cream cheese, eggs, vanilla extract and sweetener.
Just mix the butter and almond meal together to make the base and then beat the vanilla, sweetener, eggs and cream cheese for the topping.
Bake them and voilà! Cheesecake cupcakes that won't ruin your diet!
You can never get enough cheesecake themed desserts, so how about some keto friendly cheesecake fluff?
You'll only need four ingredients to whip up this decadent, creamy fluff: a lemon, cream cheese, heavy whipping cream and sweetener.
You can't beat a good cookie for dessert, and these cream cheese cookies are an easy snack that is keto friendly.
Use a hand mixer to beat together sweetener, butter and cream cheese (make sure it's soft before you do so!) until you get a fluffy mixture.
Fold in some vanilla, eggs, salt, almond flour and some optional sour cream.
The mixture will then be ready to go onto a lined cookie sheet and be baked.
We're finishing off the list with the ultimate choice when it comes to a flourless, keto friendly chocolate cake.
Gluten-free, oil free, dairy free and vegan, this recipe from The Healthy Dessert Blog is sure to be a saving grace on the days when you're struggling to abide by your diet.
Final Thoughts
So there you have fifteen delicious keto dessert recipes!
Hopefully, this list offers something to suit your personal tastes when it comes to a dessert that is keto friendly.