If you're trying to get on top of your health or are trying to eat less red meat, then you might already be thinking about trying out some new recipes.
Most of our diets are loaded with refined sugars and unnecessary carbohydrates, and red meats are traditionally considered something of a rare treat.
Too much of any of the above can be very poor for your health.
Versatile and delicious, chicken is one of the tastiest ways to pack your diet full of protein.
Every culture on the planet has thousands of delicious recipes that revolve around this gorgeous poultry standard.
The opportunities for discovery are literally endless.
If you own an Instant Pot, then even better – there are literally thousands of exciting healthy chicken dishes that become oh so simple when you just stick them in the pot with a bunch of vegetables, roots and some exotic spices- and they're typically done in a fraction of the time they would take to simmer normally.
If you've only just gotten a pressure cooker or an Instant Pot, you'll see: they're about to change the way you cook forever.
We've gathered some of the most irresistible Instant Pot chicken recipes below: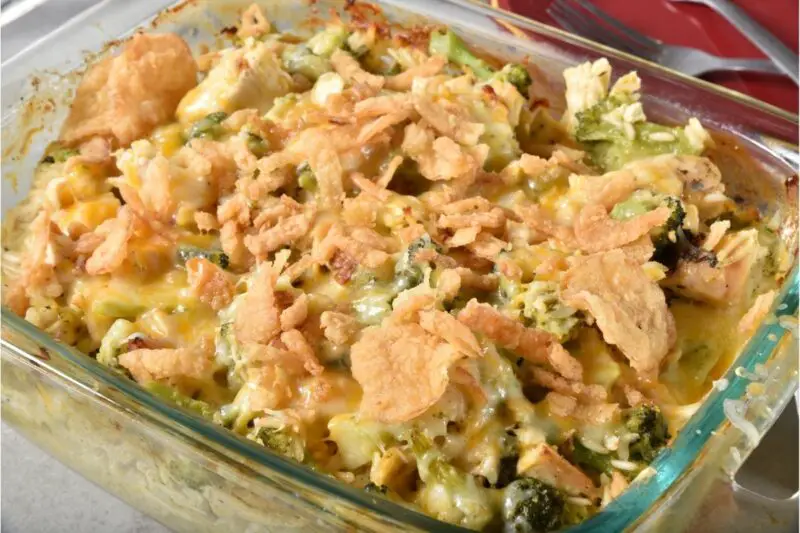 A vitamin-rich staple; perfect for warming you through during the colder months, and chasing away winter blues and sniffly noses.
All the ingredients are fresh, and it's also as simple as can be; so if you're just looking for something quick and easy to prepare after work but don't want to sacrifice on health, then this is good, wholesome stuff.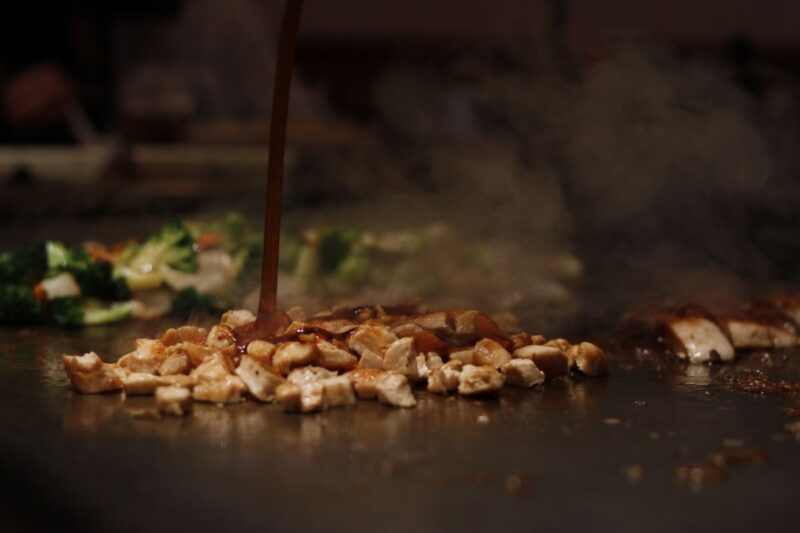 This Japanese-inspired dish is another wildly healthy recipe, perfect for all times of the year but wonderful at boosting your immune system anyway.
Ginger, green vegetable, quinoa, served with either rice or noodles in a gorgeous sesame and soy-ginger sauce.
Bring a bit of the Far East back home with a bang in your humble Instant Pot.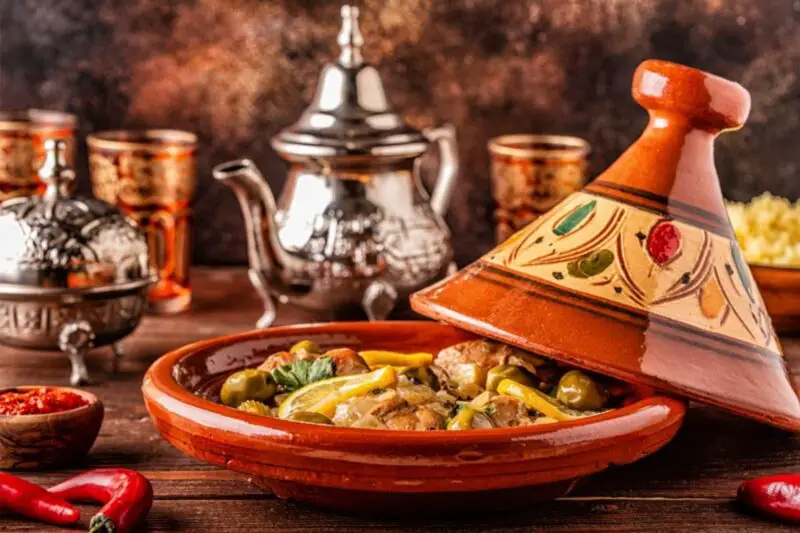 This elegant, fragrant dish is served with couscous and fresh mint in a delicious tribute to the light evening meals of the Mediterranean.
Serve alongside a zingy salad of rocket and parsley for a delightful mellow tang.
Pick up a fork and be transported to a white-fronted riviera with a low-hanging sun, and a soft breeze blowing the sea air gently along through the trees.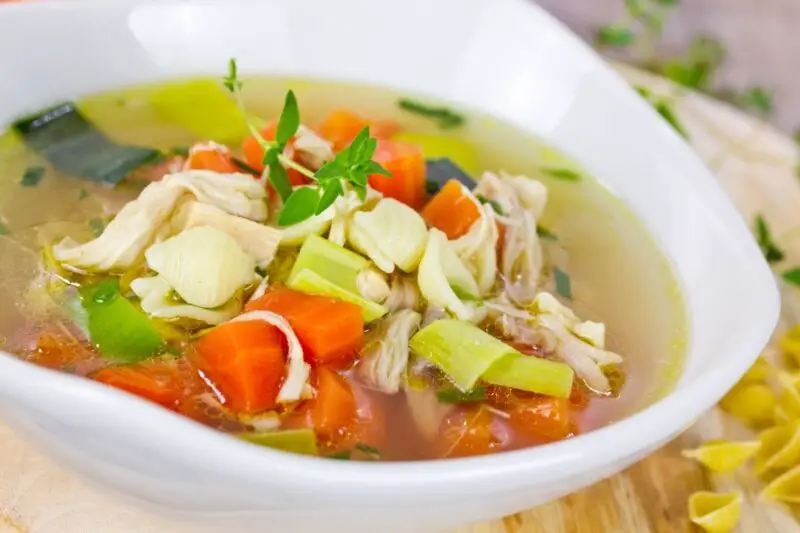 Lebanese stewed-chicken dishes are world-renowned.
Delicious and hearty, these Middle-Eastern broths are often loaded with spinach, fresh ginger, and plenty of cinnamon.
This recipe also plays with another Lebanese hallmark, chickpeas, to make this one of the healthiest, and most delectable dishes on our list.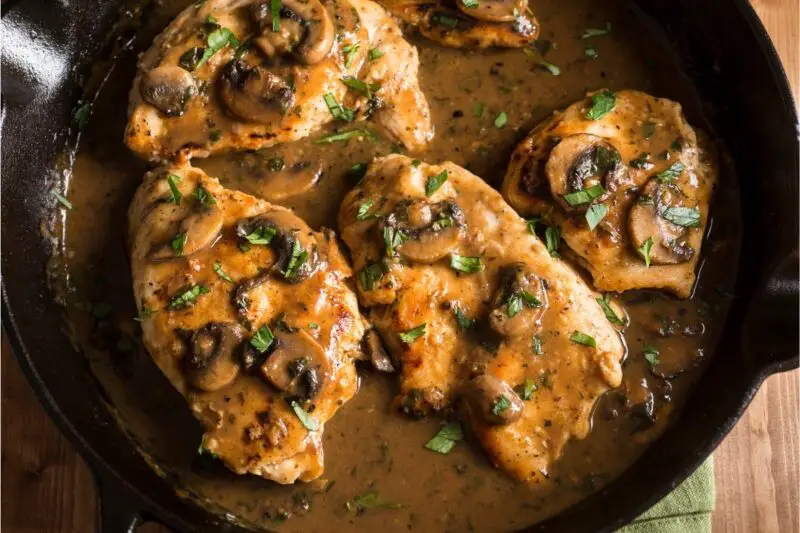 Not to be confused with Chicken Masala, this Indian dish.
Chicken MARSALA is an Italian dish made with Marsala wine, and made with rustic ingredients like mushrooms, fresh herbs and onions.
Serve with your favorite pasta Italiano or atop a bed of mashed potatoes, and with a siding of slow-cooked seasoned root vegetables.
A perfect opportunity (if you needed one) to whip up some garlic bread too!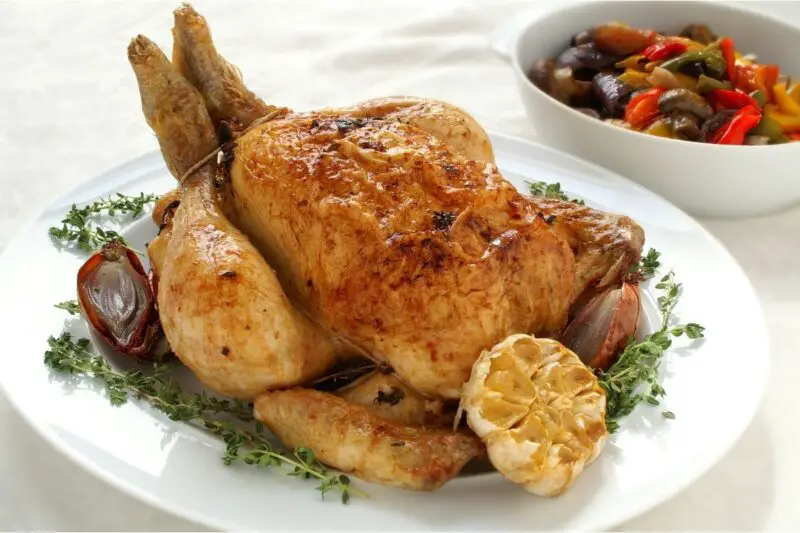 This is a very simple dish, so you're invited to go nuts with little additions and odd seasonings.
The recipe also calls for a hefty amount of garlic, but if you're into cooking you'll already be used to the fact that all food should be made with a liberal amount of garlic.
Don't be afraid to play around with the gravy too – and make sure you save all the juices from cooking that chicken.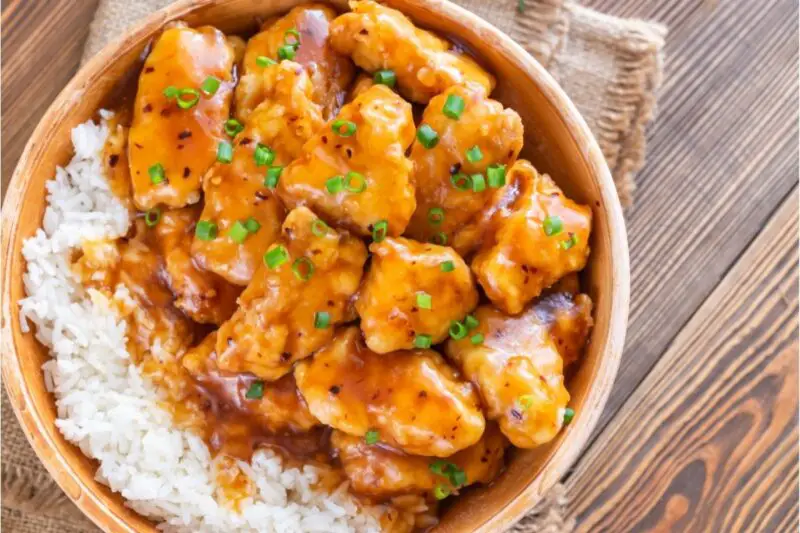 If you've never tried this one before then it's an absolute must- this is a classic of American-Asian fusion cuisine.
Sweet and sour, add the crunch of spring onions and a few stir-fried vegetables to bring this dish to life.
It's also a lot more simple than you'd think to prepare, and then it's simply a case of serving over rice or noodles. Perfect with prawn crackers!
This dish uses heavy cream as a base, but if you're looking at slimming down it's easy to substitute for something else like milk or oat milk.
This soup is simmered with the likes of celery and carrots for a vitamin C-enriched and delicious Winter recipe.
Filling and warming, give this one a try when the weather changes.
Why not try to make a few herby additions to give this more of an Italian spark?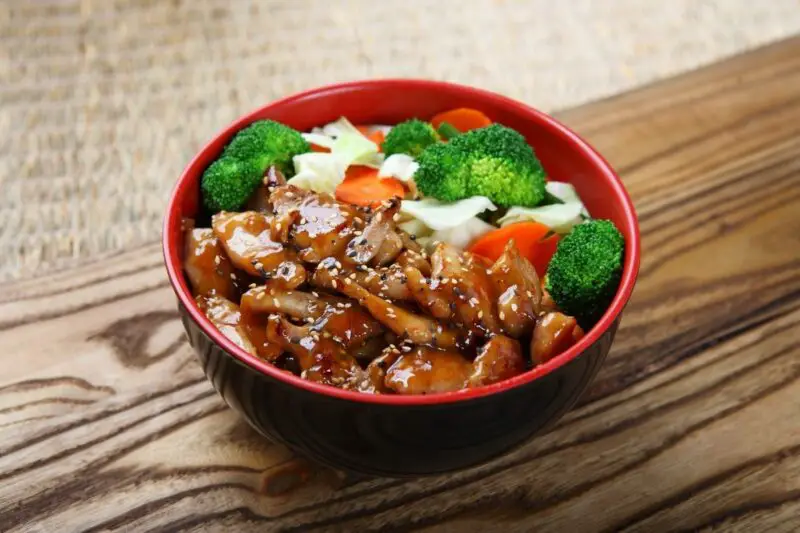 This is another recipe that is absolutely rammed full of garlic and ginger- which thins the blood and does many other marvelous things to boost your immunity.
Why jump for the takeout menus or apps when you can bring this simple and delicious Asian classic to life at home?
Flush out the toxins and try your hand at a world food staple tonight, in your own Instant Pot!
Rustic, simple and wholesome. There's really no way to get this recipe wrong, so long as you keep things simple.
Cook in your pressure-cooker or Instant Pot until everything gets really tender, and maybe shake things up with a bit of vinegar or Worcestershire sauce to really add a savoury zing to proceedings.
Wonderful served with other root vegetables or topped with fresh-sliced scallions.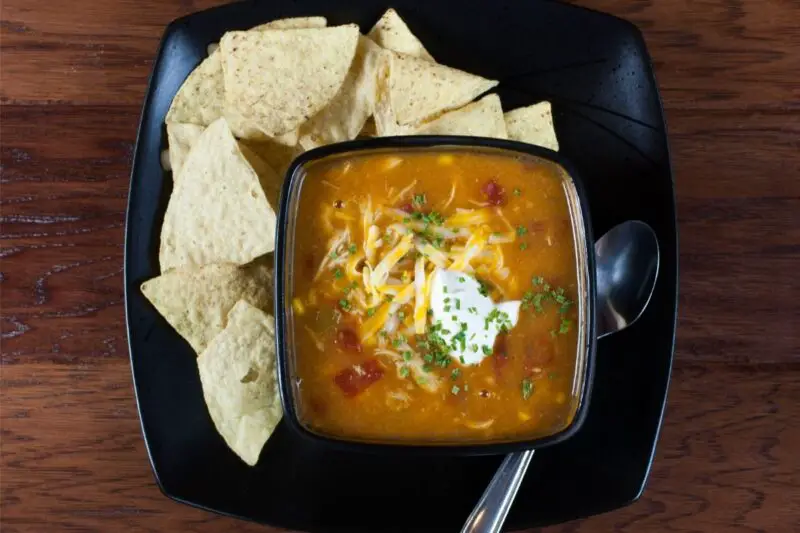 One of our favorite Mexican-style recipes!
Recreate the unique flavor of enchiladas in a soup with the whole shebang – cheese, chilis, chicken, a good healthy squeeze of lime.
Why not bulk this dish out with the rest of your enchilada standards?
Onions, peppers, black beans, and you could even top with sour cream or side with guacamole!
Prepare the night before- and then enjoy as soon as you step in the door from work.
This is a tribute to the classic Indian dish, but far more simplified.
Instead of preparing a yoghurt marinade like in the traditional recipe, skip that entirely and simply chuck everything else into the pressure-cooker, allowing it to take care of everything.
Indian Masala dishes usually take hours of simmering to get right, but with a Instant Pot you can cook the bitterness out of the base much, much quicker. Give it a try!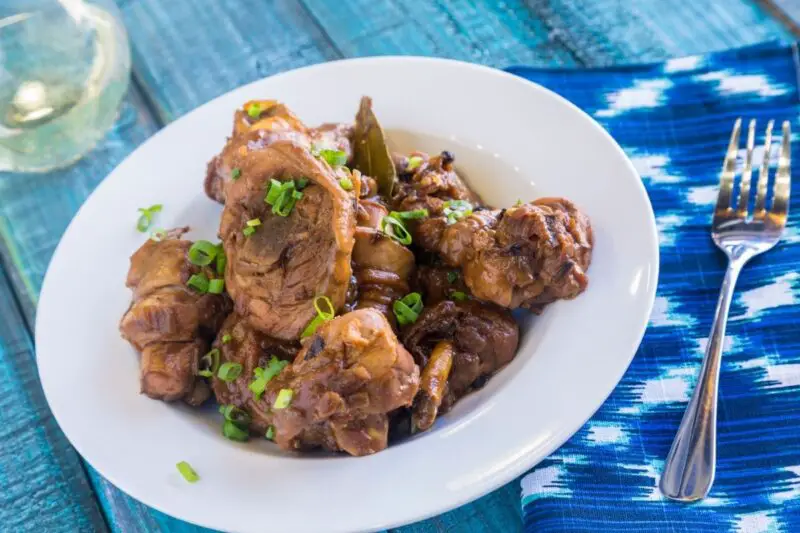 Another Asian classic, but this time from the tropical island recipes of the Philippines.
This is another dish that would usually take you a day or a night to simmer properly, but with the help of an Instant Pot you can accomplish things drastically quicker.
The chicken stays juicy and becomes more tender the longer it stays in the Pot, allowing it to be infused with all those wonderful Asiatic spices; then the dish is served enjoyed with the traditional bok choy leaves.
No longer will experimenting with new recipes take you all day before you even get to see if you got it right!
A similar idea to our previously-mentioned enchilada soup recipe- this one also features many of your Mexican favourites – black beans, cayenne peppers, etc.
The biggest difference is, of course, the addition of some well-placed texture in your soup in the form of crumbled taco shells added before serving.
Don't forget to serve with plenty of cheese and sour cream to really bring this flavorsome and irresistible fiesta to life.
Bring this recipe together in just forty minutes. If you've been searching for more ways to get some well-needed roughage, then look no further.
This chicken recipe is served upon a bed of barley, and can be paired with rich cheese salads to become an absolute juggernaut of a slimming summertime diet.
The balsamic vinaigrette cuts right through that barley and lends this recipe another heady Mediterranean flavor, while the garlic thins your blood and boosts your immune system.
In Summary
Chicken has long been an everyday food in cultures across the world, and its lightness and versatility lend it to all sorts of fabulous dishes.
It's also very forgiving with experimentation: don't be afraid to try out something new, and have a play with some new combinations and seasonings!
As long as there's garlic and salt in there somewhere, chicken is very forgiving.
An Instant Pot is an incredible tool for cooking that gets all the credit from even the most snooty professional chefs.
Gone are the days of leaving meat or sauces to simmer overnight.
Picture the flavour you want, prepare the ingredients, then allow your Pot to take care of the rest!
We hope you have a great time playing with your Instant Pot!