Ever think about comfort food? It's like the sweatpants of the culinary world. No judgement, just pure, unadulterated coziness. And leading the pack? Gabila's knish recipe. A taste so impeccable, you'd think the knish had its own episode on primetime TV.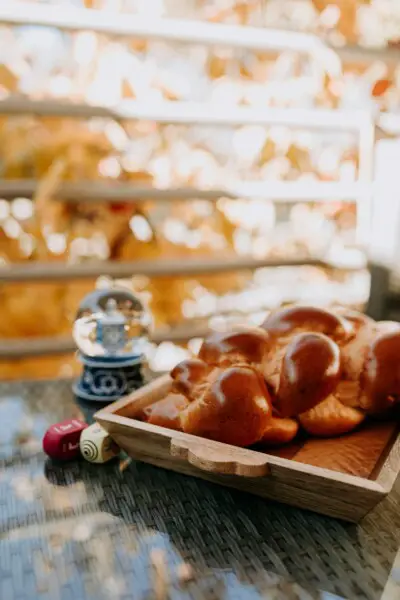 How to Make Potato Knish?
Now, Gabila's might have made it famous, but the knish? It's an old-school Jewish classic! Think of it as the ultimate snack – or the show-stopping appetizer before the main event. I mean, who could resist a square of potato-y goodness?
Ingredients That You Will Need Are:
Two and a half cups of all-purpose flour
Three fourth of a teaspoon of salt
One and a half teaspoons of turmeric
Three eggs
Half a cup and one tablespoon of water
Two tablespoons of oil
One and a half pounds of boiled and smashed Russet Potatoes
One large diced onion
Salt and pepper, to taste
One tablespoon of white vinegar
Method of Preparing the Coney Island Knish Step by Step:
Step 1: Take a bowl and mix the flour, turmeric, and salt together.
Step 2: Take another bowl and whisk two eggs. Mix with vinegar, oil, and water. Whisk till they mix well.
Step 3: Incorporate the dry and wet mixture together and make a soft dough. Knead for at least one minute. Wrap in plastic cling wrap and let rest in the freezer for an hour. 
Step 4: While the dough is in the freezer, mash and cook the potato to make the filling. Sauté with onions and season with salt and pepper. It should have a smooth texture but not too thick or slurry.
Step 5: Take the dough out, spread it thin enough. Keep caution so it does not make holes. Make 16 knishes. By filling the potatoes into the dough pockets you make.
Step 6: Set the oven to preheat at 350˚F. Beat the remaining egg and make an egg wash. Brush on the knishes. 
Step 7: Bake the New York knishes for 15-20 minutes. Wait till it turns golden brown.
Step 8: Serve warm with your choice of condiments. 
Conclusion
So there you go! The recipe you've been waiting for, simpler than finding a parking spot in New York City. It may seem like a season-long affair, but in reality? It's just a quick episode. Try it out – your taste buds will thank you.
You May Like Also: