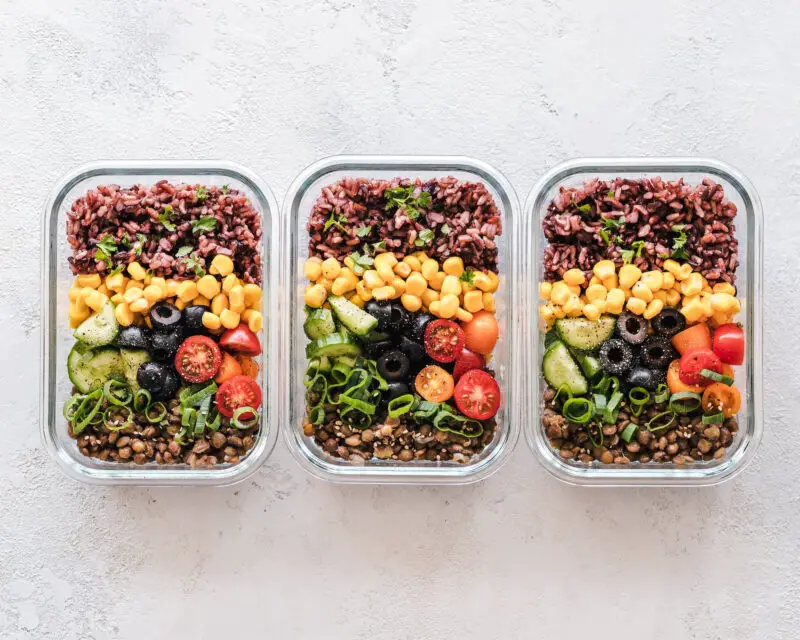 Diabetes is a chronic health condition that affects a large portion of the population. This is an escalating health problem in the United States because the CDC found that about one in ten adults has diabetes, while one in five remains undiagnosed.

There are many ways to manage diabetes, with weight loss being one of the most effective ones. Losing just 5% of your total weight can help you manage your blood sugar. This is why weight loss programs often complement diabetes management. Living with diabetes can be very challenging, so diabetes-tailored plans should be designed through nutritional and behavioral change research. These programs can help permanently build healthy habits and avoid fad diets that ultimately harm one's health. A comprehensive weight-loss plan should be based on expert guidance from medical societies such as the American Diabetes Association to ensure that the recommendations are scientific and reliable.

Changing your diet to fight or manage diabetes doesn't have to be complicated. A diabetes diet plan involves tasty and balanced dishes that help you get essential nutrients. Today, we'll cover three recipes that you can include in your diabetes diet plan:


Healthy General Tso's Chicken

General Tso's Chicken is one of the quintessential Chinese-American take-out meals. In this homemade version, you can make healthier alternatives, such as choosing a lean protein source and using low-sodium versions of condiments. To keep the meal low-carb and low-calorie, serve it with steamed vegetables instead of white rice.

Ingredients
For the marinade

  2 tsp cornstarch

  ¼ tsp salt

  ⅛ tsp white pepper

  2 boneless chicken breasts, sliced

For the sauce

  ¼ cup ketchup

  2 tbsp rice vinegar

  4 tbsp hoisin sauce

  2 tbsp honey

  4 tsp low-sodium soy sauce

For the stir-fry

  2 tbsp peanut oil

  1 tsp toasted sesame seeds

  1 scallion, chopped

Step 1: Mix all the marinade ingredients in a bowl. Sprinkle it all over the chicken and toss it to coat. Let it marinate at room temperature for 20 minutes.

Step 2: In a separate bowl, mix all the ingredients for the sauce and set it aside.

Step 3: Heat the peanut oil in a wok over medium-high heat. Add the chicken and stir fry. Pour in the sauce and stir to coat the chicken.

Step 4: Turn off the heat and transfer to a serving platter. Garnish with chopped scallion and toasted sesame seeds.


Baked Lemon Salmon

Fatty fish like salmon, mackerel, and seabass are excellent sources of omega-3 polyunsaturated fatty acids. Foods rich in omega-3 may help reduce the risk of type 2 diabetes-induced health complications like heart disease and stroke. To maximize the benefits you can gain from your meal, pair this dish with the cholesterol buster juice we featured in our blog. Here's how you can prepare this recipe:

Ingredients

  2.5 pounds of salmon filets

  3 lemons, juiced

  2 tsp lemon zest

  4 garlic cloves, minced

  2 tbsp extra virgin olive oil

  1 tsp kosher salt

  ½ tsp freshly ground black pepper

  Finely chopped fresh parsley

Step 1: Whisk lemon juice, garlic, oil, salt, and pepper together. Place the salmon filets over the marinade and evenly coat them. Let them sit for at least 30 minutes.

Step 2: Preheat the oven to 400°F and grease a baking dish.

Step 3: Bake the salmon for 15 minutes until fully cooked through. Remove from the oven and garnish with finely chopped parsley.


Vegetarian Lentil Tacos

Getting wholesome ingredients into your everyday meals is essential to lowering blood sugar levels. Replacing starches such as rice with lentils may slow your digestion of sugar while helping you get nutrients such as protein, fiber, iron, and magnesium.

Ingredients

  1/2 cups green lentils, picked and rinsed

  3 cups vegetable broth

  1 10 oz can mild diced tomatoes and green chiles

  1 tbsp olive oil

  1/2 cup finely chopped yellow onion

  2 tsp minced garlic

  2 tsp ground cumin

  1 1/2 tsp chili powder

  1 tsp paprika

  Salt and freshly ground black pepper

  3 Tbsp chopped fresh cilantro

  1 Tbsp fresh lime juice

For serving

  Corn tortillas or crisp taco shells

  Lettuce

  Cheese

  Tomatoes

Step 1: Add lentils, broth, olive oil, tomatoes, onions, garlic, chili powders, and paprika to a slow cooker. Season with salt and pepper to taste.

Step 2: Cover and cook on high for 3-4 hours or on low for 7-8 hours.

Step 3: Once finished, stir in cilantro and lime juice. Serve warm into warmed tortillas or crisp taco shells with the rest of the toppings.

In some cases, diabetes can be preventable and even reversed through proper diet and exercise. But, even if you've already been diagnosed with diabetes, you can still make lifestyle changes that can relieve your symptoms and avoid further health complications, all while keeping the joy of eating alive.

Visit our latest posts to find more healthy and creative recipes to match your diet.