Summer is here, which means it's time to break out the shorts, shades, and of course, the booze! No summer day is complete without a good cocktail, am I right?
Last year, I hit the beach with my crew and stumbled upon a little gem – the Leg Spreader drink. Let me tell you, it's like a party in your mouth.
After gushing about it for weeks, my friend suggested we try making it ourselves. And that's when the real journey began.
We scoured the internet for recipes, but let's be real, they were all pretty weak. So, we took matters into our own hands and experimented until we finally nailed it.
And now, I'm here to share the Leg Spreader recipe with you. Get ready to have your taste buds blown away!
Recipe 1: 
Alright, let's dive into the secret recipe for the best leg spreader shot ever made! And no, this isn't some weird gymnastics move or something. It's a drink, people, keep up!
This recipe has been carefully crafted to give you a taste explosion in your mouth that will make your legs feel like they're doing the splits. Are you ready for this? Here it is, the one and only leg spreader drink recipe!
Ingredients: 
Carolan's Irish Cream about 1 Oz
Gin about 1/4 Oz
Rum about 1/4 Oz
Vodka about 1/4 Oz
Aged tequila about 1/4 Oz
Coke or Pepsi cola about 3 Oz
Kahlua coffee liqueur about 1 Oz
How to make a leg spreader shot: 
Step 1: Alright, let's get started. Grab your cocktail shaker and fill that baby up with ice. The colder, the better!
Step 2: Here's where the magic happens. Add a shot of Carolan's Irish cream, a splash of gin, a pinch of rum, a dash of vodka, a drop of aged tequila, and a heaping helping of Kahlua coffee liqueur. Give that shaker a workout until the ice looks like it's been through a breakup.
Step 3: Now, let's get our shot glasses ready. Fill 'em up with ice and pour in that cocktail concoction you just made.
Step 4: Time for the finishing touch. Add a splash of Pepsi cola and stir it up with a straw. Don't forget to give it a little taste test to make sure it's just right.
Serve that amputated leg drink with pride! This recipe makes enough to fill up four shot glasses, but if you're feeling extra adventurous, go ahead and double it up. Get ready to spread those legs!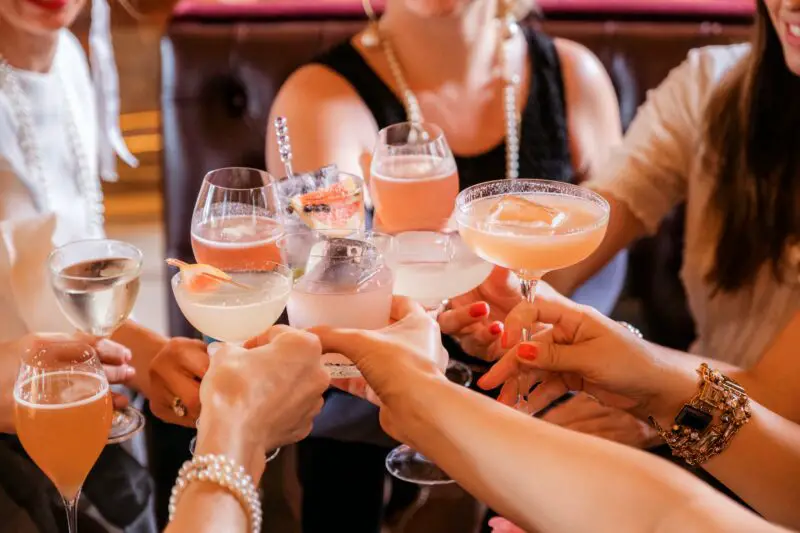 Recipe 2: 
Alright, let's get this fruity leg spreader started! If you're a fan of pineapple juice and a good time, then this drink is definitely for you. It's perfect for any occasion, especially when you're looking to get the party started without breaking the bank on expensive ingredients.
Ingredients: 
1 1/4 Oz of Midori melon liqueur
1 1/4 Oz of Malibu rum
6 Oz of pineapple juice 
2 dashes of 7 up. 
Directions: 
Step 1: Get ready for some shaking! Take out your cocktail shaker and pour in the Midori melon liqueur, Malibu rum, and pineapple juice. And don't forget to give it some ice, or else it'll feel left out.
Step 2: Now, take a fancy vector glass and fill it up with the cocktail goodness. And of course, add some ice, because no one likes a warm drink.
Step 3: Last but not least, give it some fizz with 7-up. Give it a little stir and voila, you've got yourself a leg spreader drink that'll make you forget all your problems.
Now, sit back, relax, and enjoy the fruity, slightly sweet taste of your leg spreader drink with your loved ones. Cheers!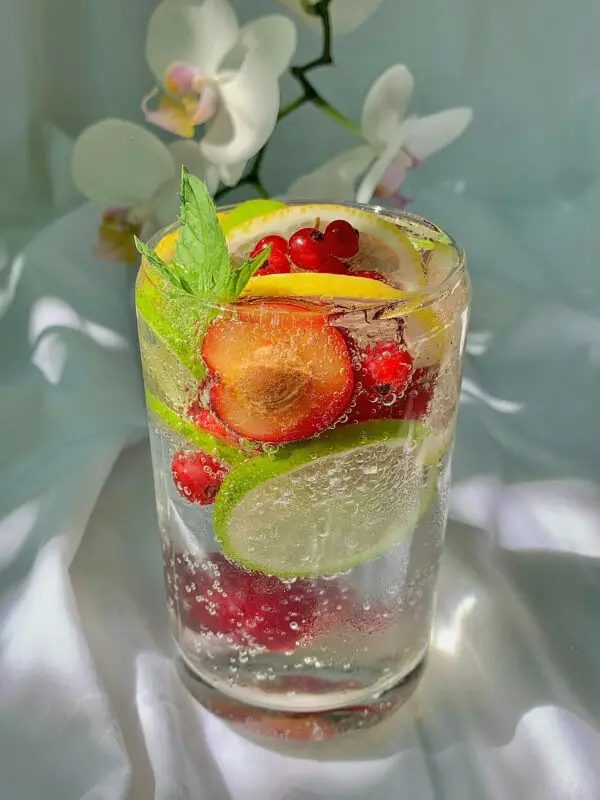 Recipe 3: 
Alright folks, here's the deal. Preparing a spread eagle shot is like going on a rollercoaster ride. It's exciting, it's thrilling, and it's definitely not meant for the faint-hearted.
I mean, if you're not ready to spread your wings and take a shot, then this drink is not for you.
But let me tell you a little secret, the fun gets multiplied when you enjoy the drink alone. It's like having a solo dance party in your mouth, and no one's judging you for it.
But be warned, once you taste the spread eagle shot, you'll never go back to your boring old drinks.
So, I was hanging out with my friend Sarah and she asked for a drink. I could have made her the spread eagle shot, but come on, it's just too good to share.
Sorry, Sarah, you'll have to find your own wingman for this one. Now, let's spread our wings and fly into the recipe.
Ingredients: 
1 bottle of Islay whiskey
1 bottle of rye
Peel of lemons (2)
4 Oz of demerara sugar
3 quarts of boiling water. 
Directions: 
Step 1: Get ready to rumble! Grab a punch bowl, this is where the magic happens!
Step 2: Take some lemon peels and demerara sugar, and mix them together like two lovebirds. Let them sit and get to know each other for 30 minutes.
Step 3: Add boiling water to the lemon-sugar mix and watch them dissolve like your problems on a Friday night.
Step 4: Time to get your liquor on! Pour a bottle of Islay whiskey and rye into the bowl.
Step 5: Slosh in some more water, stir it all together, and you're almost there.
Step 6: Are you hot or not? If you're hot, serve immediately. If not, let the bowl cool like a cucumber at room temperature.
Step 7: Time to spread eagle! Remove the lemon peels and add ice for some extra chill. Serve with straws, because who doesn't love straws?
And remember, you can always mix it up and add your own twists to this versatile drink. Want more citrus? Add some lemon, lime, or orange and let your taste buds soar!
Recipe 4: 
Oh boy, let me tell you about this open grave drink. It's like drinking a creamy, tangy, non-sweet dream. It's so good, it's practically a health drink. Forget your kale smoothies, this is where it's at.
I don't know what Jagermeister puts in this thing, but I swear it's got some magical powers. It's like a love potion, except it doesn't make you fall in love with anyone except the drink itself.
Listen, I'm not exaggerating when I say you need to try this. It's a must-have item on any respectable drink menu. Trust me, you'll thank me later.
Ingredients: 
1/2 Oz of Irish Cream
1/2 Oz of Jagermeister 
1 Oz of Rumple Minze 
Directions: 
Step 1: Put on your best funeral attire, this drink is called the "Open Grave" after all.
Step 2: Fill your shaker with ice cubes and add Jagermeister, heavy cream, and simple syrup. Shake the shaker as if you're trying to wake the dead.
Step 3: Pour the mixture through a strainer into a grave, I mean, a Rocks glass.
Step 4: Take a sip and let the creamy, tangy, non-sweet goodness resurrect your taste buds.
Step 5: Repeat Step 4 until you feel alive again.
Conclusion: 
Step aside, Gordon Ramsay, because I've finally done it!
After tirelessly searching for the best recipes out there, I've discovered the holy grail of summer drinks. Trust me, these drinks will be the highlight of your summer gatherings.
So go ahead and impress your friends with your new mixologist skills.
Just make sure to gather all the ingredients and get ready for some serious sipping. Cheers to a summer well-spent!
You May Like Also: