My Cafe restaurant game is the most addictive and passionate game I've ever played. I mean, who needs real-life responsibilities when you can virtually own your coffee shop and experiment with all kinds of drinks? Ah, the recipes are so good that I decided to make them in REAL life. Yes, I'm serious! I started this voyage with my cafe iced latte recipe, and boy, was it worth it. It's like playing the game, but with the added bonus of actually drinking the delicious results! 
Iced Latte Recipe: 
Now, whether you're running your virtual coffee shop or making your real-life morning pick-me-up, it's important to know the recipe for each type of coffee. So, let's dive into the details of making a perfect iced latte on My Cafe. And trust me, it's not as complicated as trying to navigate through the complexities of real-life relationships.
Ingredients: 
1/2 cup of milk
6 Oz of brewed coffee
2 sugar cubes
2 tsp of chocolate syrup
2 tsp of vanilla syrup 
Directions:
Step 1: Get ready to shake things up with the my cafe iced latte recipe! You'll need a shaker, some ice, and milk. But don't shake it like a Polaroid picture, shake it like your ex's new relationship.
Step 2: Pour in the milk and shake it like it's your turn to make the world go round. Keep shaking until the milk gets all frizzy and foamy, like Einstein's hair after a night of partying.
Step 3: Time to add some sweetness to this bad boy. Pour in the chocolate and vanilla syrup and whisk it like it's a contestant on a cooking show trying to win the judge's heart.
Step 4: Add some brewed coffee, give it a good whisk, and finally, the sugar cubes. Voila! Your iced latte is ready to be sipped and savored. It's like a party in your mouth and everyone's invited.
And for the game, you can't physically shake the ingredients, but you can blend them all up like a master chef. Don't forget the sugar bowl, sugar cube, and honey to give your customers the ultimate coffee experience.
Sweet tales latte my cafe recipe: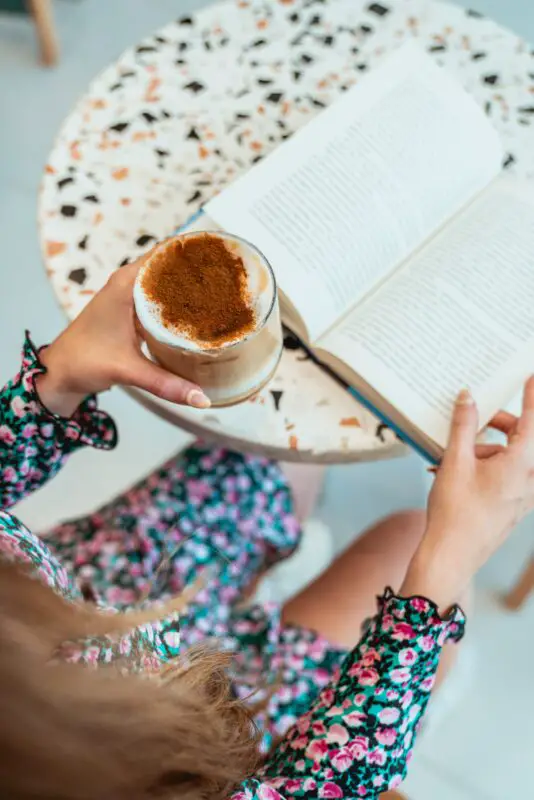 I don't know if you guys have played the My Cafe game, but it's incredible. It's like running your own coffee shop, except you don't actually have to get up early in the morning. I mean, I'm not saying I'm addicted or anything, but I did make the Sweet Tales Latte recipe in real life.
Now, normally I'm not a big fan of lattes. They're just coffee trying to be something it's not. But this recipe is different. It's like a fairy tale in a cup, hence the name "Sweet Tales." It's got everything you could ever want in a latte: milk, chocolate syrup, vanilla syrup, and of course, coffee.
I know some people are skeptical about making game recipes in real life, but trust me, this one is worth it. And if you're still not convinced, just think about it like this: if you can make a latte in a game, you can make a latte in real life. It's like that old saying: "if you can dodge a wrench, you can dodge a ball."
Ingredients: 
Ice
1 cup of milk
12 Oz of brewed coffee
1/2 cup coconut flakes
1 tbsp of caramel syrup
1 tbsp of vanilla syrup
Cool water 
Directions: 
Step 1: Take a big bowl, like a bowl of chili. Add coffee and coconut flakes, and mix it up like a boss. Pour cool water and stir gently. Let's hope your stirring skills are better than your dance moves.
Step 2: Cover it up like a baby and let it chill for 24 hours. Just don't forget about it like you did with your plant in the office. RIP Sprinkles.
Step 3: Strain the mixture with a sieve or strainer, and cast off the grinds like you're casting off your ex. Good riddance.
Step 4: Line the sieve with a coffee filter for a pure coffee experience. None of that chunky monkey business.
Step 5: Now it's time to shake it up like a Polaroid picture. Add milk and ice and shake it like you're trying to shake off the "World's Best Boss" mug title.
Step 6: Add caramel and vanilla syrup like a true barista artist. Give it a final stir and serve your creation. Don't forget to add sugar to your liking, unless you like it bitter like Toby.
My cafe caramel latte recipe: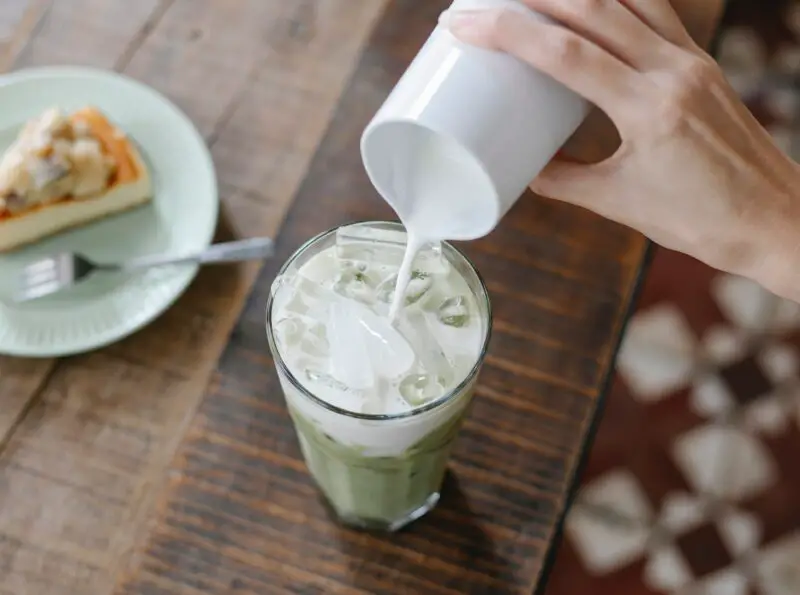 Caramel latte? Easy-peasy, lemon squeezy! But if you want it creamier, I've got your back. I even got inspiration from My Cafe game. Check out the recipe and prepare to be mind-blown!
Ingredients: 
2 cups of half and half 
6 Oz of brewed coffee
2 tbsp. of caramel syrup plus more for topping
Whipped cream. 
Directions:
Step 1: Get a saucepan, and add half and half. Heat it up until it reaches boiling point. Don't panic, it's just a saucepan, not a rabid bat.
Step 2: Pour coffee and caramel syrup into the pan. Now, stir heavily like it's a dance party and you're showing off your moves. The coffee should be foamy like a bubble bath for your tongue.
Step 3: Next, transfer the caramel latte to coffee mugs. If you're feeling fancy, top it with whipped cream. It's like putting a party hat on your drink.
Step 4: Lastly, drizzle caramel syrup on top of the whipped cream. It's like a caramel carnival in your mouth. Serve it up and enjoy the ride!
My cafe Christmas latte recipe: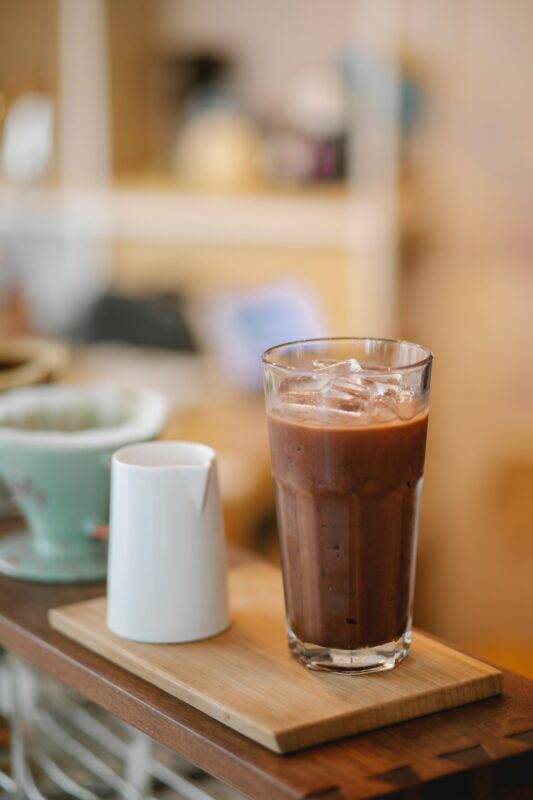 Christmas latte season is upon us, and what better way to get into the holiday spirit than with a cup of cheer? My cafe game has inspired me to create a Christmas latte recipe that will have you feeling like Buddy the Elf himself. Get ready to jingle all the way with this festive drink!
Ingredients: 
12 Oz brewed black coffee 
1 cup milk
1 tsp of ground cinnamon
Sugar as per taste
4 pieces Marshmallows 
Directions: 
Step 1: Grab a saucepan and toss in some milk, ground cinnamon, and sugar. Turn the stove on to medium-low heat and let it all get to know each other.
Step 2: Stir that milk like it's your job, because it is. When it starts to boil, turn off the heat and feel the satisfaction of a job well done.
Step 3: Dump some coffee into that cinnamon milk mixture and whisk like you've never whisked before. Whisk it like your life depends on it.
Step 4: Pour that sweet sweet latte into a mug and top it with some marshmallows. Use a culinary torch to lightly toast the marshmallows like a s'more-making pro.
Step 5: Finally, sit back, relax, and enjoy that Christmas latte like the boss you are. Savor the fabulous taste and let the holiday spirit take over.
My cafe summer latte recipe: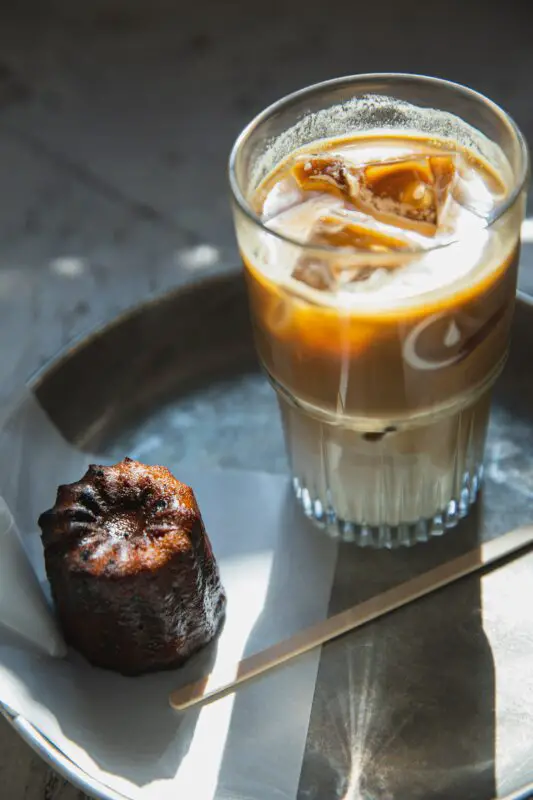 Summer is a time for fruity drinks and relaxation. So, I decided to add grape juice to my cafe summer latte recipe. It sounded crazy, but hey, so did the idea of putting pineapple on pizza, and that turned out to be delicious. And let me tell you, the grape-fruity flavor in this latte is refreshing. It's like drinking a chilled grapefruit with a dash of caffeine. Add some whipped cream, and you'll be feeling fancy and summery in no time. So, don't be afraid to try new things this summer and make this grape-ness your go-to.
Ingredients: 
Ice 
1 cup milk
10 Oz brew coffee
2 tbsp. of chocolate syrup.
1/2 cup grape juice
Whipped cream.
Directions:
Step 1: It's time to wake up and smell the coffee! Except this time, it's grape juice coffee. Pour ice, milk, 2 tbsp of chocolate syrup, and 1/2 cup of grape juice into a blender. Blend for 30 seconds and get ready for a wild ride. 
Step 2: Things are about to get hot, hot, hot! In a small bowl, add brewed coffee and 2 tbsp of hot water. Stir heavily to mix the coffee, just like stirring up some drama. 
Step 3: Combine the grape juice coffee mixture and the black coffee mixture in the blender. Blend again for 30 seconds, until it's as smooth as silk. 
Transfer this heavenly creation into a coffee mug and top with whipped cream. Enjoy your refreshing and fruity summer latte. It's the perfect drink for beating the heat, or for pretending you're on a tropical island instead of at home.
Conclusion: 
Well, it looks like we've reached the end of our caffeinated journey. But fear not, dear reader, for this is only the beginning of your newfound coffee addiction.
With these my cafe latte recipes, you'll be a master barista in no time. And who knows, maybe you'll even open up your own coffee shop one day.
Just remember to thank me in your acceptance speech when you win the James Beard award. Until then, happy brewing!