From Mojitos to Punch, there are so many fun and fruity drinks you should be making with rum! The perfect festive summer drinks are classic and fun, and we've got a list of the best ones for you to try out this party season!
Rum is one of those spirits that can be used in just about any cocktail recipe. It's not only versatile but rum cocktails are also very easy to make at home.
You don't need much equipment or ingredients to get started. All you need is a bottle of good quality rum (or two) and some fresh fruit.
We have put together 15 different recipes for you to try out. These include everything from simple cocktails like mojitos and daiquiris, to more elaborate concoctions such as punch bowls and frozen drinks.
The first thing you will notice when you open your rum bottles is how strong it smells.
This aroma has been created by aging the spirit over time which gives it a rich flavor profile.
We'll be using this powerful, faintly sweet scent to our advantage in these fruity masterpieces!
Types Of Rum
There are three main types of rum: light, dark and spiced. 
Light Rum: Light rums are made from fermented sugar cane juice. They tend to be less expensive than other types of rum and they contain no added flavors.
They are usually bottled unaged and have an ABV of 40-45%.
Dark Rum: Dark rums are made from molasses. They tend to be richer in taste and higher in alcohol content than light rums.
They are aged longer than light rums and often come in barrels. Dark rums are usually bottled aged between 3 years and 10 years.
Spiced Rum: Spiced rum is similar to dark rum but contains spices such as cinnamon and nutmeg.
Spiced rums are typically stronger than regular dark rums. Some spiced rums may even contain vanilla.
Let's get into the 15 best fruity rum recipes!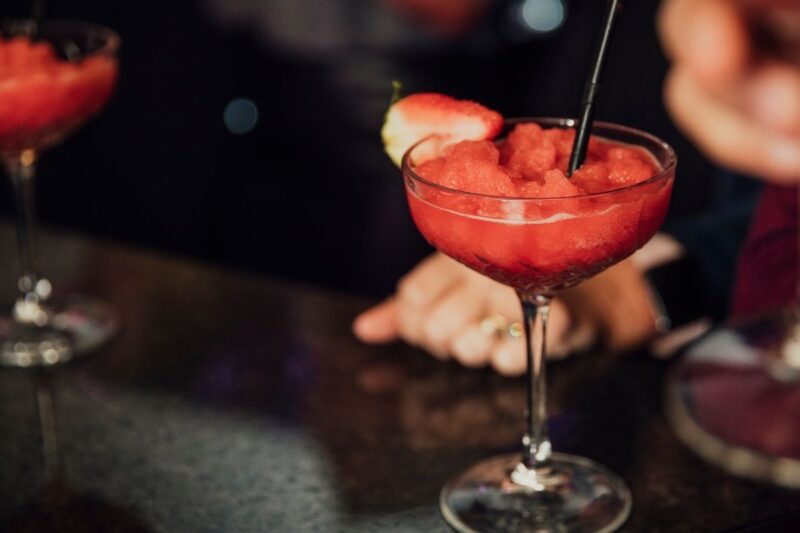 A delicious strawberry daiquiri is an excellent drink to serve during the summer months. With a simple basil syrup for extra flavor, this recipe packs a cooling punch! Strawberries are a great addition to any cocktail recipe.
They add sweetness and tartness to your drink while adding a nice color.
This strawberry daiquiri has a hint of rum and lime juice that makes this cocktail perfect for summertime.
Think of it like a boozy slushie for adults; what more could you want on a hot summer's day?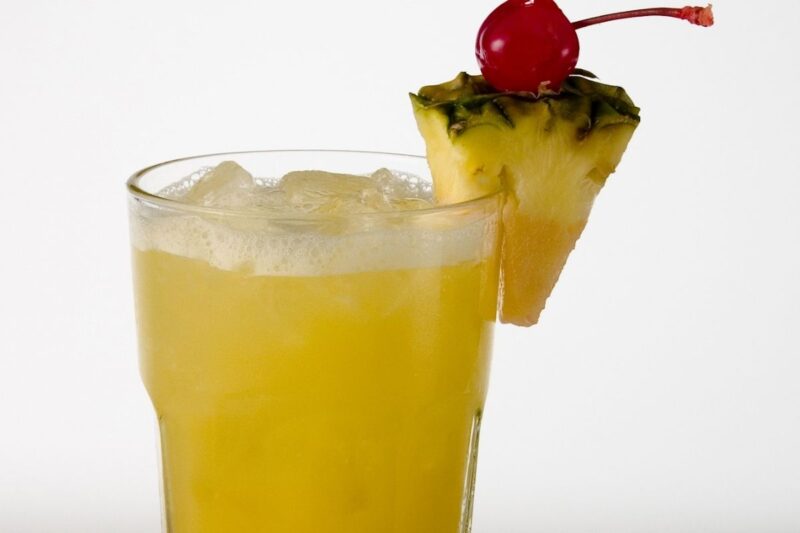 This refreshing tropical cocktail is made with pineapple juice, orange liqueur, and coconut rum.
A splash of lime juice adds a bit of acidity while the rum provides sweetness.
If you're feeling adventurous, add a dash of grenadine to give it even more color.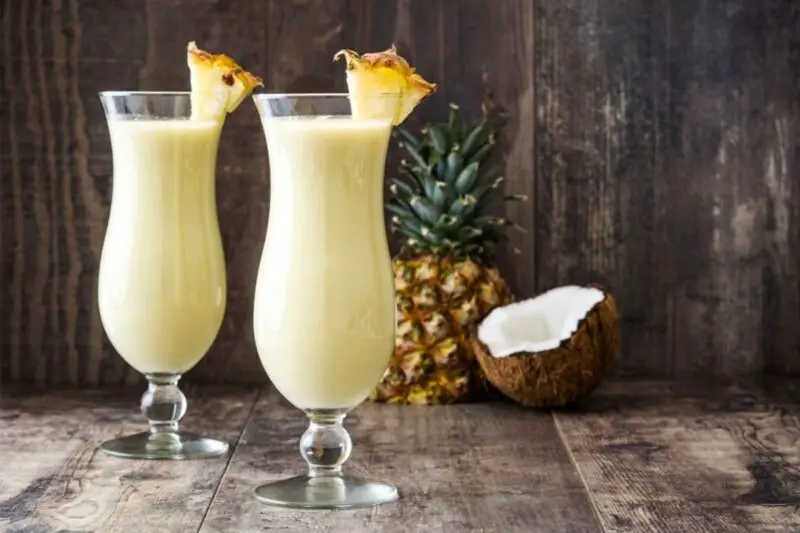 Piña coladas are a staple in most people's memories of their childhood vacations.
This classic piña colada recipe uses coconut milk instead of cream and light rum instead of dark rum.
Coconut milk is a healthier alternative to dairy-based products and is often found in smoothies.
Light rum is a less expensive option than dark rum and pairs well with the sweet flavors of pineapple.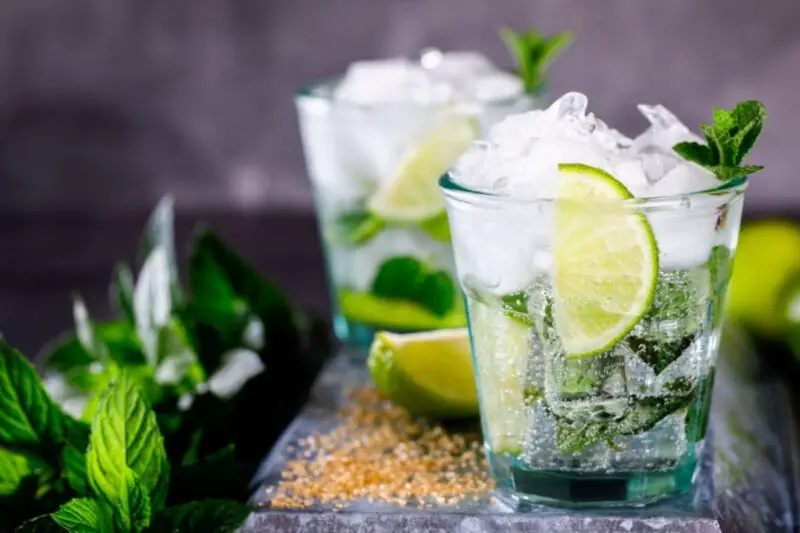 Mojitos are a popular drink all around the world. This version features a blend of dark rum, mint leaves, sugar syrup, and lime juice.
Mint leaves are a traditional ingredient in mojito recipes and help create a refreshing beverage.
Sugar syrup helps balance the bitterness of the mint leaves and balances the sour taste of lime juice.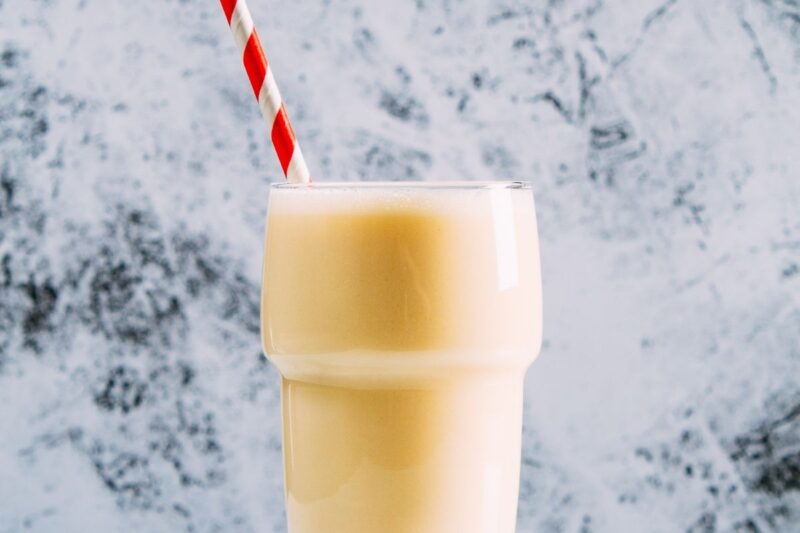 Bananas and ice cream go hand in hand. In fact, they were meant to be paired together.
Add some dark rum into the mix and you've got yourself a decadent, fruity, and boozy dessert drink! 
This banana split milkshake combines both of these flavors in a creamy shake. For added texture, use vanilla ice cream instead of chocolate.
Vanilla ice cream is sweeter than chocolate and will pair better with bananas.
The combination of banana and vanilla creates a unique flavor profile that is hard to find anywhere else.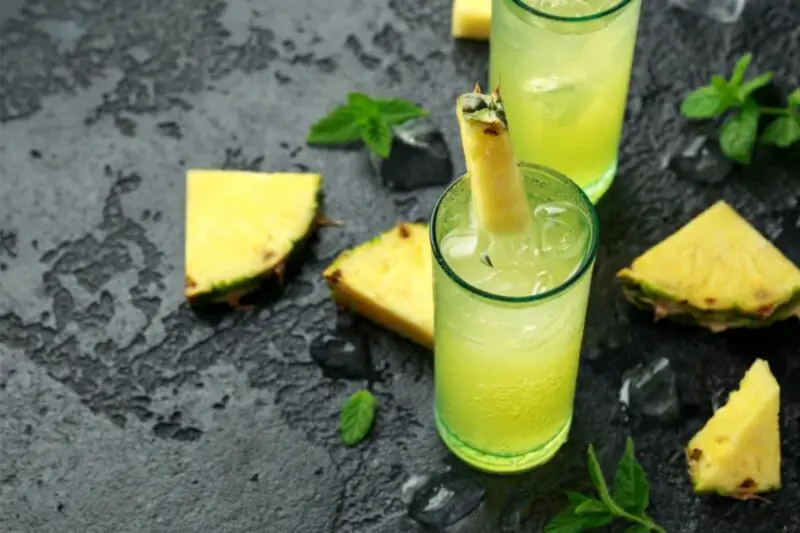 Punch bowls are a fun way to entertain guests. This pineapple rum punch bowl is filled with pineapple juice, lemonade, and rum.
Lemonade is a natural mixer for rum and pineapple juice. The citrus notes from the lemons and limes pair perfectly with the sweet flavor of the pineapple juice.
This boozy and stunning cocktail bowl is easy to dress up and splash out on with a premium rum for added depth of flavor.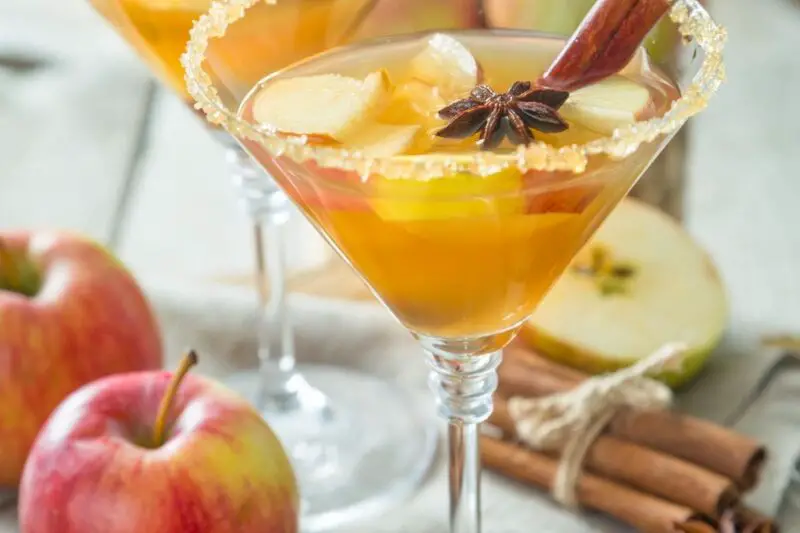 Apple pie is a classic dessert that can easily be turned into a cocktail.
Combine apple cider with rum and add some cinnamon sticks for a delicious drink! Cinnamon gives off a warm aroma and pairs well with the cold temperature of the apple cider.
Use fresh apples if possible because the frozen variety may not have enough juice to make a flavorful drink.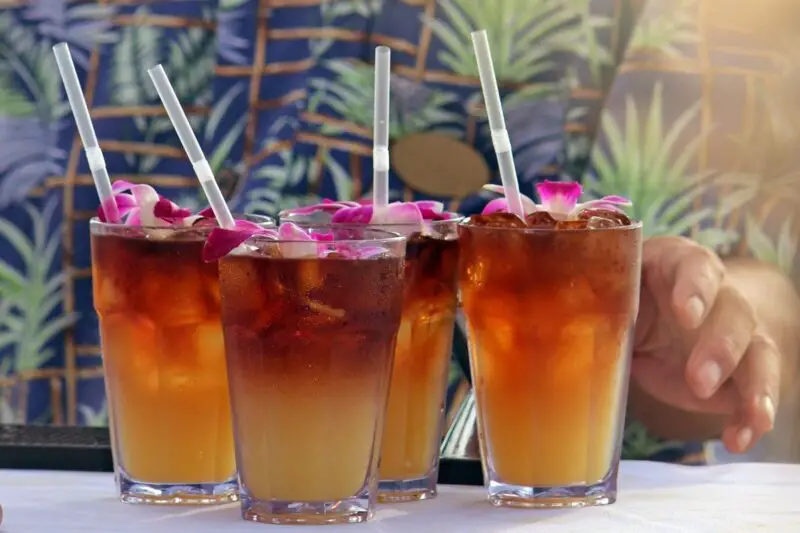 The mai tai is one of the most famous cocktails in the world. It's made with rum, orgeat syrup, and freshly squeezed lime juice.
Orgeat syrup is a mixture of almond extract and sugar syrup. Almond extract has a rich, sweet flavor that blends very well with the other ingredients.
Lime juice cuts through the richness of the orgeat and makes this tropical drink perfect for sipping on hot summer days.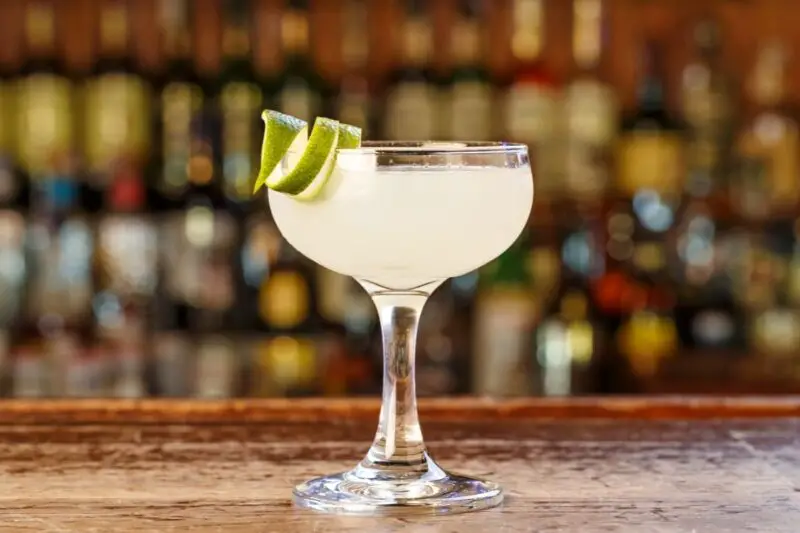 White chocolate is a great addition to any dessert recipe. Its mild sweetness goes well with the tartness of raspberries.
This white chocolate raspberry daiquiri is a beautiful treat that looks like it came straight out of your favorite candy shop.
The white chocolate adds a nice touch of sweetness while the raspberry purée provides tangy bursts of fruitiness.
This handy recipe cheats a little with the addition of white chocolate syrup for an easy dessert drink with no fuss whatsoever!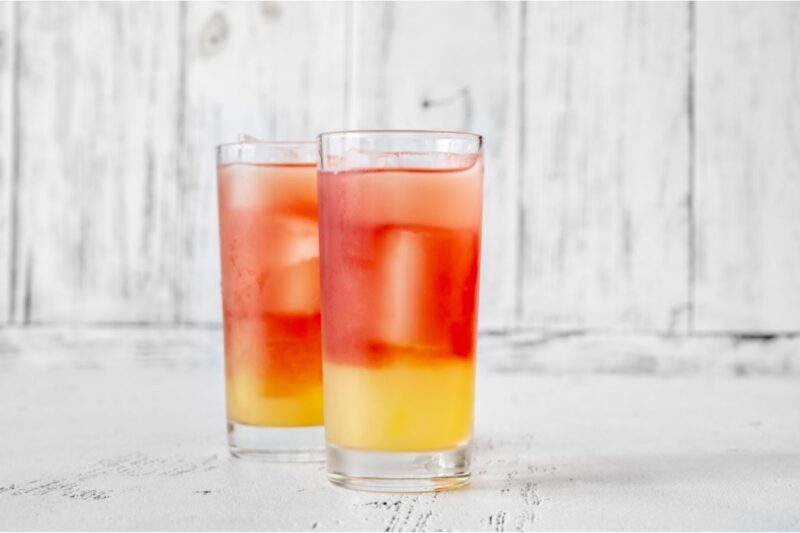 Malibu Bay Breeze Cocktails is a new twist on the classic layered drink.
These drinks feature a light and breezy flavor that's perfect for enjoying during the warmer months.
They're also a great option when hosting a pool party or beach barbecue.
The key to creating a good Malibu bay breeze cocktail is using only the best quality ingredients.
You want to avoid cheap rum here as there's nothing worse than drinking a poorly-made cocktail.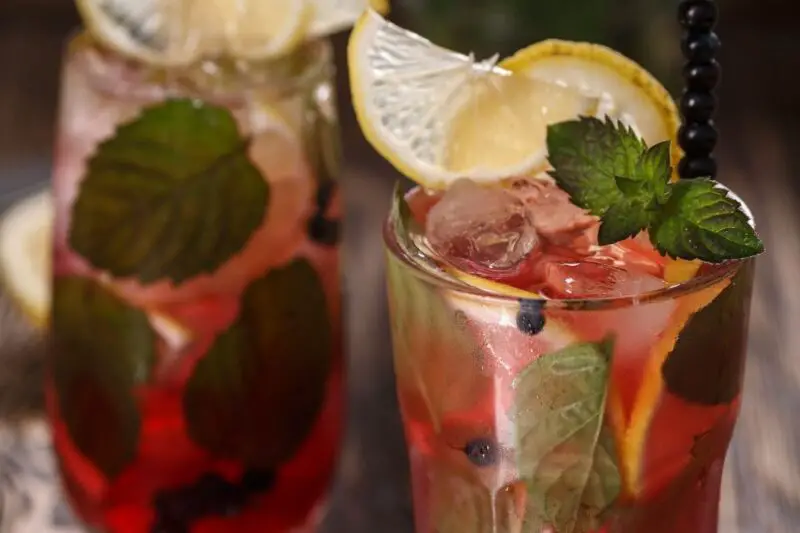 Blueberry mojitos are a refreshing treat during the summertime. They're packed with vitamin C and antioxidants and are loaded with flavor.
Mint leaves are used to create a cooling sensation and give off a fresh scent.
Fresh blueberries are stirred into the mint leaves before being placed over crushed ice. 
A squeeze of lime juice is then added to cut through the sweetness of the berries and give the drink a bright pop of acidity. Mixed with a light white rum, this mojito hits the spot!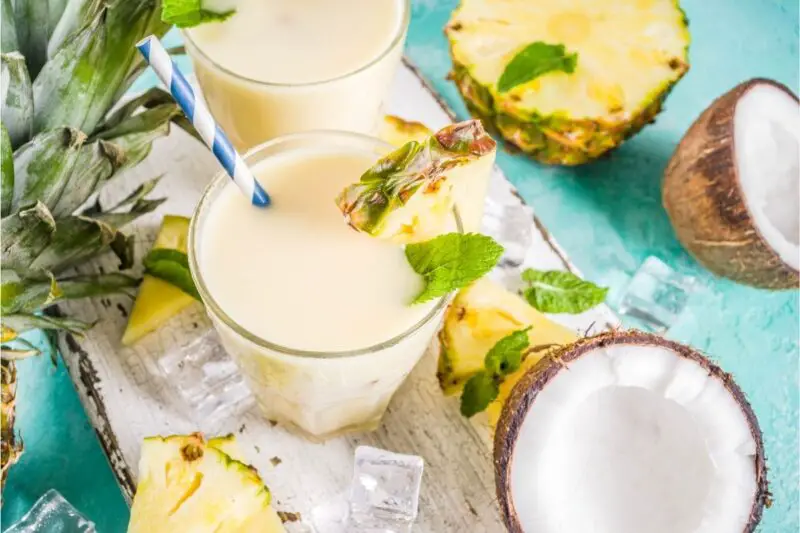 This winter sunshine rum cocktail will keep you feeling the sun's rays all year round! With coconut milk and orange juice, this is an icy and refreshing twist on the classic pineapple style of the Pina Colada, and is sure to dazzle your taste buds and get your guests thinking about the warm beaches of the Caribbean! Pair this with a nibble at your winter festivities to bring a taste of the summer heat to your next big event, or chilled gathering of friends!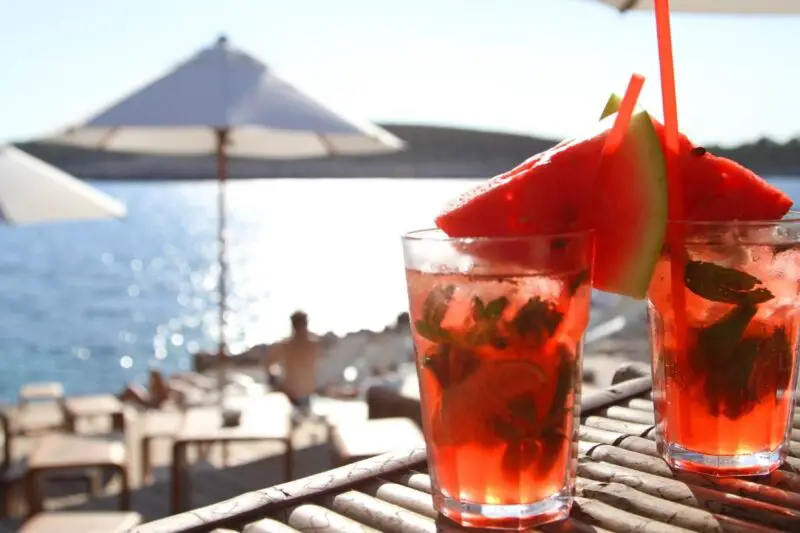 I think we can all agree that watermelon and rum are a match made in heaven! With a sweet syrup, classic flavors of mint, and a healthy helping of white rum to finish it off, this simple and effective drink is perfect for relaxing on a sweltering summer's day.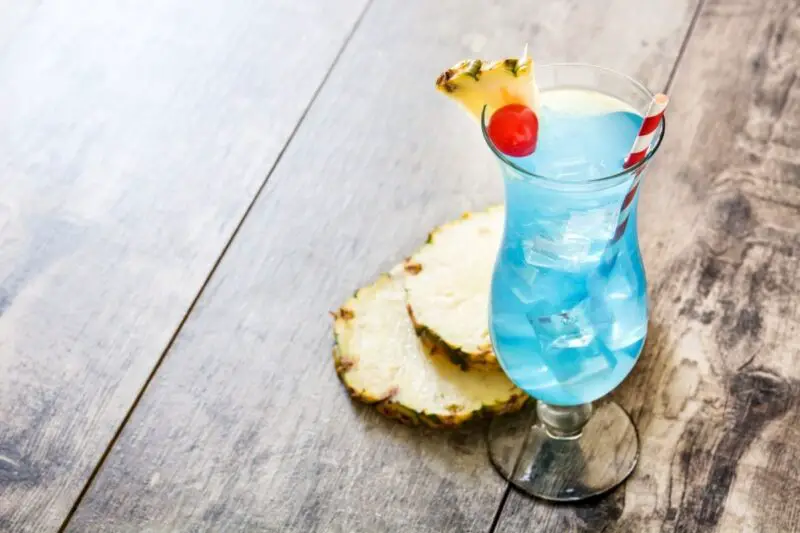 Pineapple and rum go together like peanut butter and jelly — they just fit so naturally.
When combined with coconut cream and simple syrup, this rum punch is a fun way to enjoy the flavors of the tropics.
Pineapple rum punch is a delicious way to enjoy the fruity flavors of the season, but with a twist of blue curacao, it's taken to a whole new level! This one is a classic for a reason!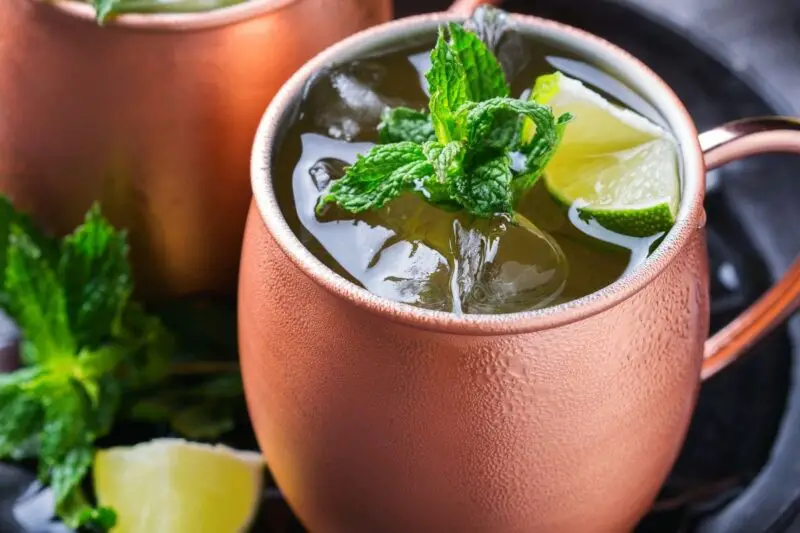 A fruity Caribbean twist on a classic, this citrusy and spicy ginger beer cocktail is to die for.
Spiced rum is the perfect accompaniment to a good ginger beer and tastes even better with the timeless lime and mint combination of a Moscow mule classic. Switching up the rules never tasted so good!
Final Thoughts
Well, there you have it! Our absolute favorite rum-based fruity cocktails.
From the classics to a cheeky twist here and there, we hope you have fun trying out more ideas with this fabulously diverse base.
We love the different combinations rum lends itself to, and hope you found something new to try today!