Pumpkin is the perfect addition to so many savory dishes, but it's also amazing in desserts! Yes, we've all probably heard of the ultimate pumpkin pie, but if you're looking for 15 more fantastic recipes to use up your pumpkin stash, you've come to the right place! 
Pumpkins are a great source of fiber and nutrients like vitamin A, C, B6, folate, potassium, and magnesium.
They're also rich in antioxidants, which can help reduce inflammation and fight against cancer. Pumpkin seeds contain high levels of zinc, iron, calcium, and protein.
And they're also loaded with omega-3 fatty acids, which may help lower cholesterol. So, whether you want to make a healthy dessert or simply enjoy some delicious treats, these recipes will have you covered.
Cooking is such a fun way to spend time as a family and get creative while having fun.
So grab your partner or children, grab your pumpkins, and give some of these wonderful recipes a try.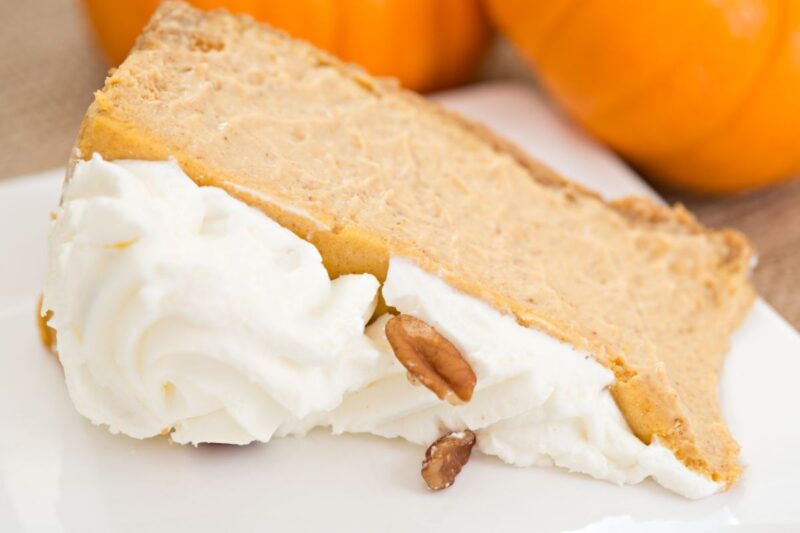 This recipe was one that I followed for my very first attempt at making cheesecake and it turned out really well.
The best part about this recipe? You don't need any special skills to make it! All you need is a food processor (or blender) and a piping bag. It really is that simple!
These cookies are soft, chewy, chocolate chip cookies made with pumpkin purée.
They taste just like regular chocolate chip cookies, but they are packed full of good stuff too, great for sneaking in a little bit of veg into your kid's lunch boxes this school season.
These pumpkin pie pockets are filled with creamy vanilla pudding and topped off with whipped cream and pecans.
They are a crowd-pleaser, and look so cute in their little pie shells!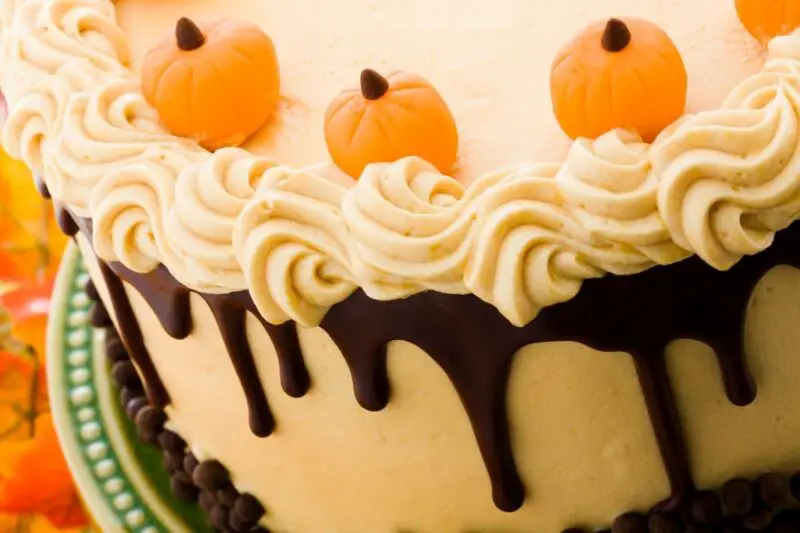 This cake is moist and light, thanks to the pumpkin purée in the mousse filling. It tastes like pumpkin pie without being overly sweet.
Perfect if you're on the hunt for a great dessert to share with the family!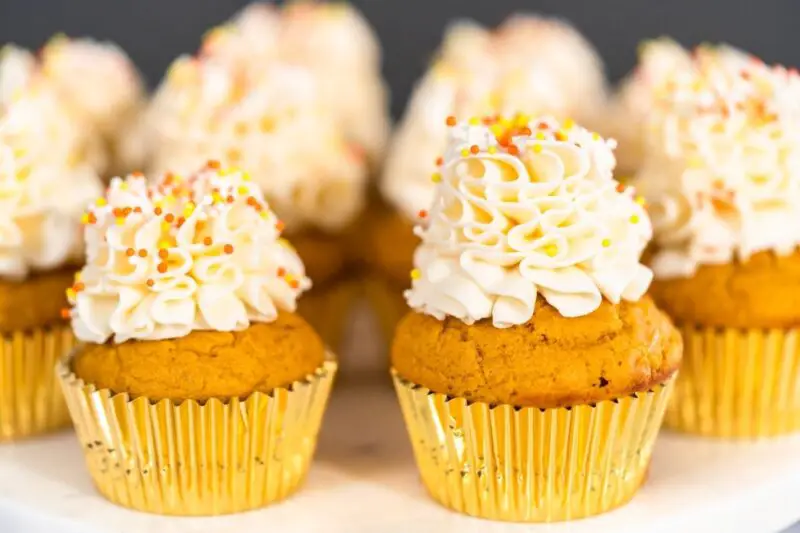 These cupcakes are fluffy on top and dense inside. They feature a simple white frosting, but it has a hint of spice from cinnamon and nutmeg to bring out those fall flavors of the pumpkin.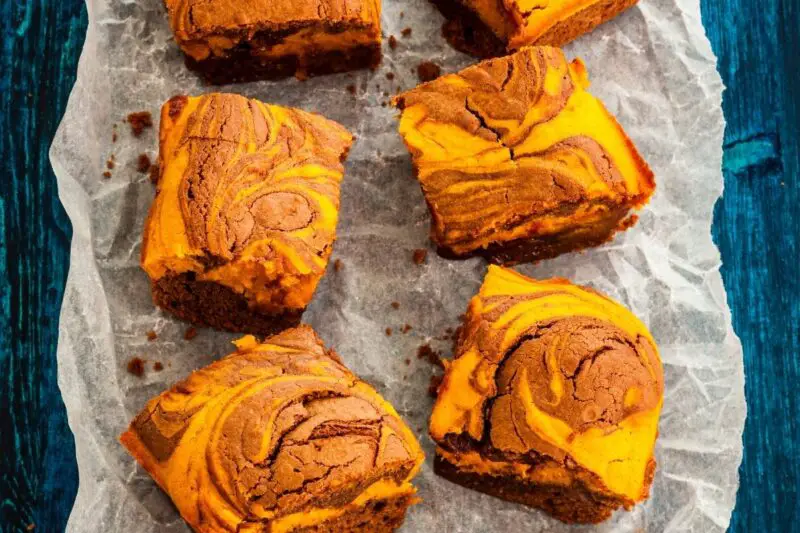 These brownies are deliciously fudgy and chocolaty, and they are super moist.
They are full of flavor and packed with goodness. Plus, you'd never know that there was a secret hidden ingredient – pumpkin!
I'm not sure why I didn't think to try adding pumpkin to oatmeal raisin cookies before now. But I am glad I did because these cookies are seriously the bomb dot com.
Soft, chewy, and studded with crunchy bits, these cookies are perfect for snacking on throughout the day.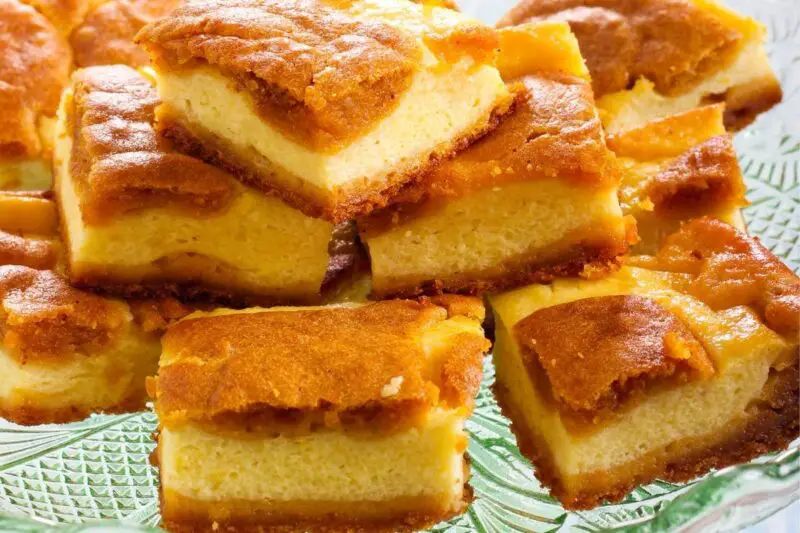 I love bars, especially when they are easy to put together. These bars are no exception.
They are super quick and easy to make, and they are packed with lots of flavors. Best yet, they only take 15 minutes to cook!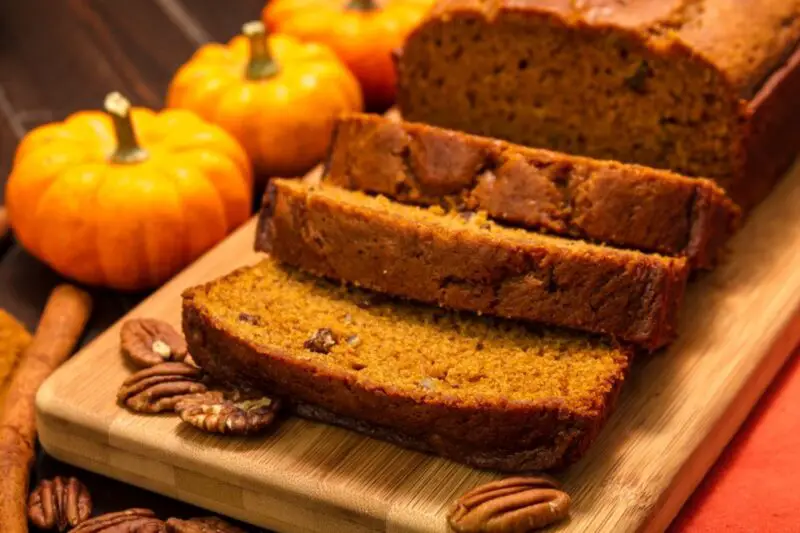 This bread is moist and flavorful, and it's perfect for breakfast or even as a snack. It's got all the classic elements of pumpkin bread, including spices, nuts, and dried fruit.
Who says you have to wait until October to enjoy an awesome pumpkin treat? These icebox sandwiches are a fun twist on the typical pumpkin pie. They are loaded with freshly whipped cream cheese icing, and they are ready in less than 30 minutes.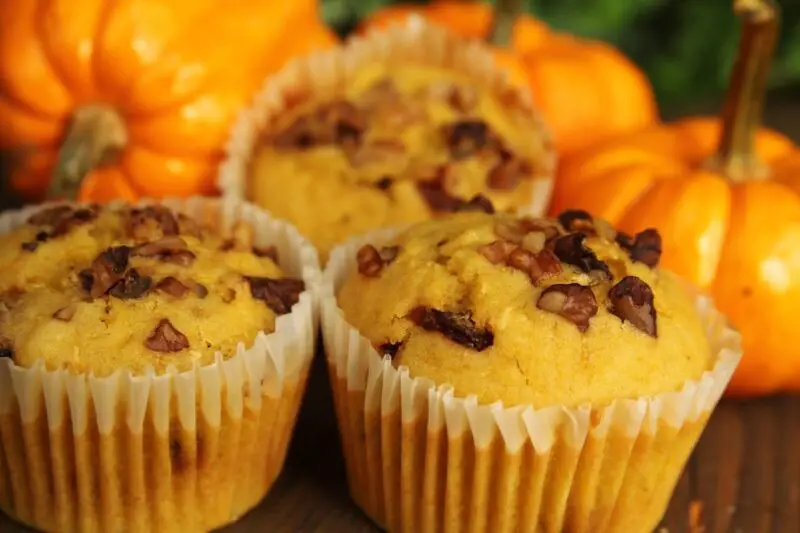 If you're looking for something savory rather than sweet, then look no further. You'll find everything you need to whip up some amazing muffins here.
Loaded with pumpkin spice, this recipe has just enough sweetness without being too cloyingly so.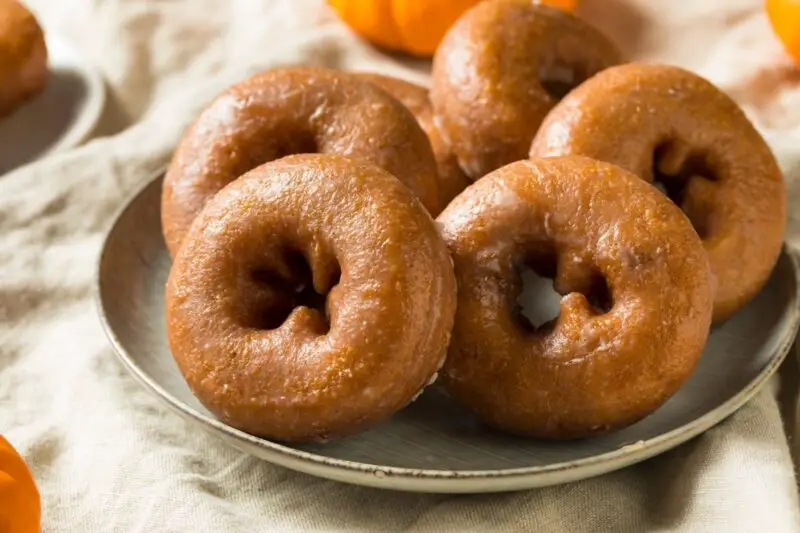 If you like donuts but want to cut back on sugar, then check out these amazingly light and fluffy donuts.
Made with whole wheat flour and oil, these donuts won't weigh you down at all. And since there's no added sugar, you can feel good about eating them.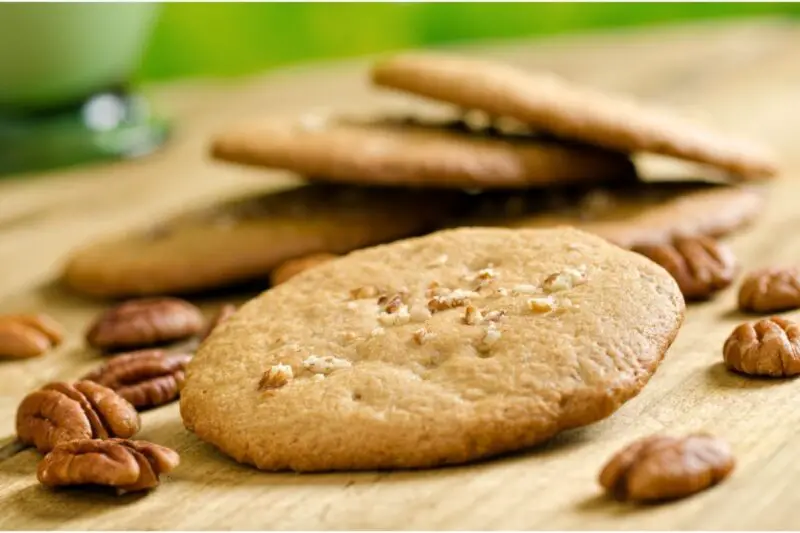 These cookies are extra moist and tender thanks to the use of canned pumpkin purée. There's nothing better than biting into a warm, gooey cookie straight from the oven!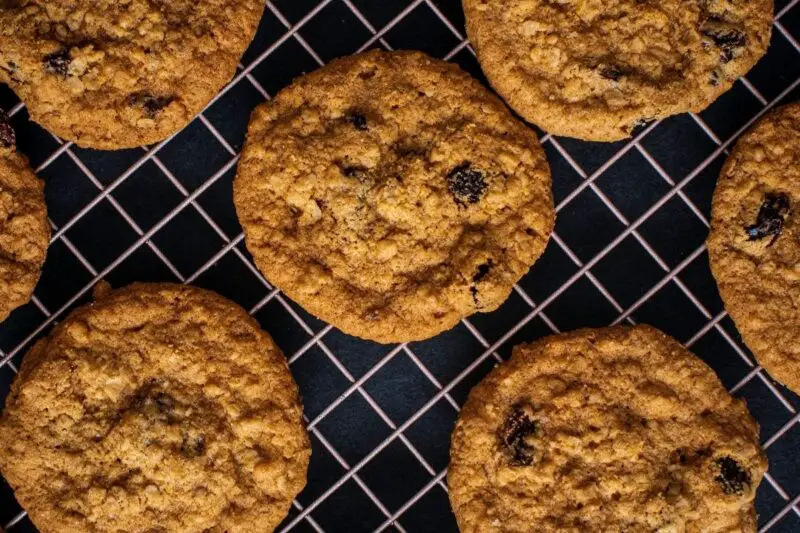 These cookies are packed full of oats and raisins, making them incredibly hearty and filling.
They're also topped off with a generous amount of cinnamon and nutmeg, which bring out their warming flavors.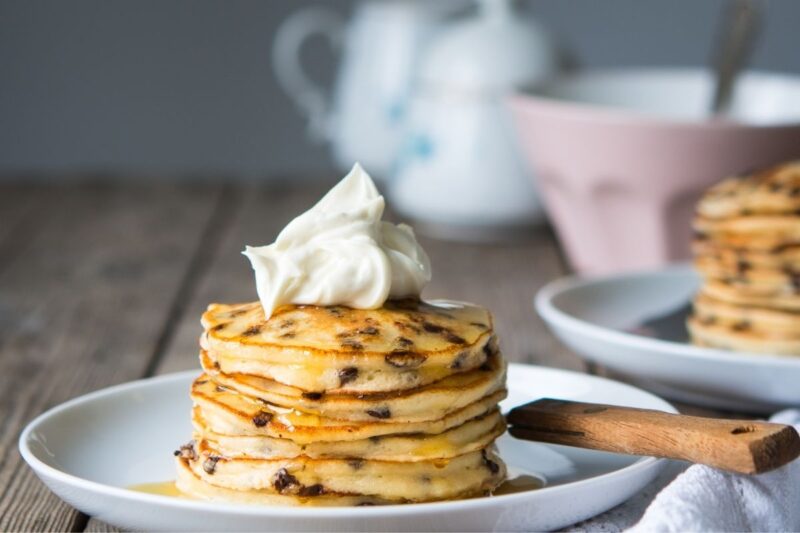 Packed with chocolate chips, these pancakes are the perfect blend of sweet and salty. They're also made with real eggs and buttermilk, resulting in fluffy, airy pancakes that stay together well.
A Few Extras
Go on then, you deserve a few more! These recipes are perfect additions to your current bakes to add a little pumpkin flair to your desserts. A pumpkin cheesecake frosting you say? Don't worry, we've got you covered!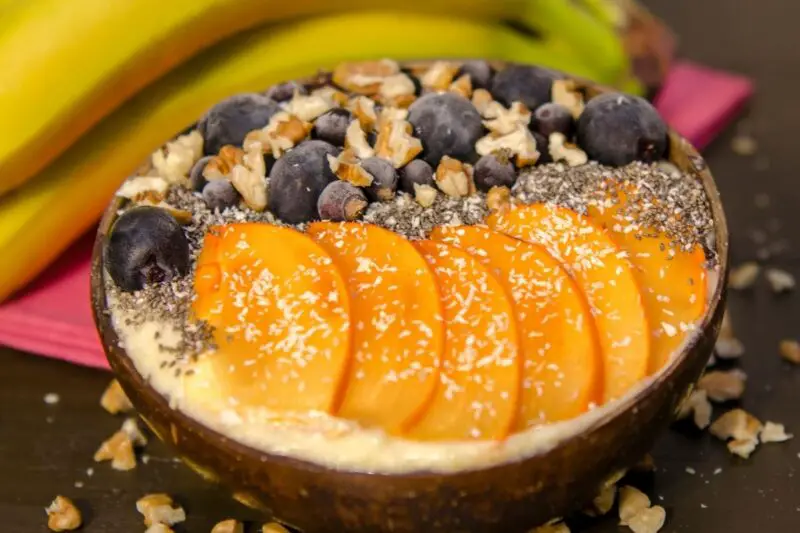 Smoothie bowls are one of my favorite ways to eat healthy food. They allow me to get all of the nutrients and vitamins I need while still feeling satisfied.
These pumpkin pie smoothie bowls are filled with protein-packed vanilla yogurt, granola, and banana slices. A perfect way to eat dessert for breakfast!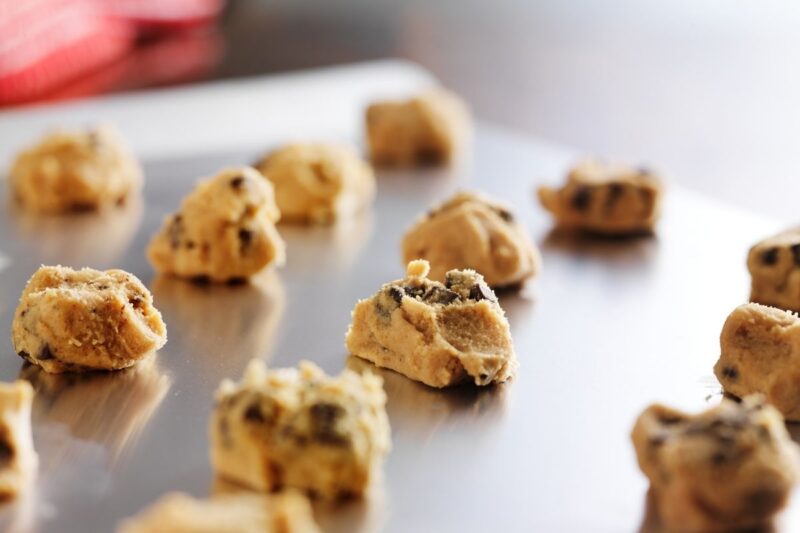 These cookie dough balls are soft, chewy, and packed with pumpkin flavor. They are the ultimate bite-sized snacks, and they make a fantastic addition to your next party.
This frosting is thick and creamy, and it's perfect to spread over cakes, cupcakes, or cookies. It also makes a delicious topping for ice cream!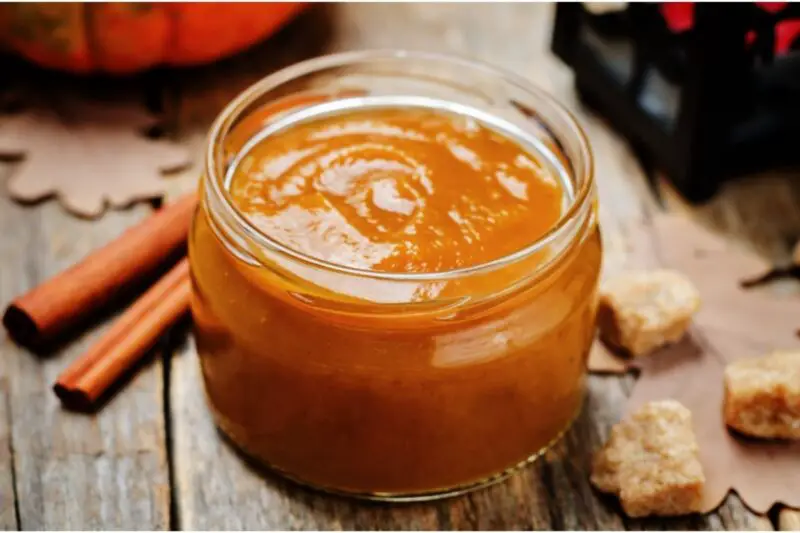 This butter is rich and smooth, and it can be used in place of traditional stick margarine. It adds a subtle sweetness to baked goods, and it's a healthier alternative.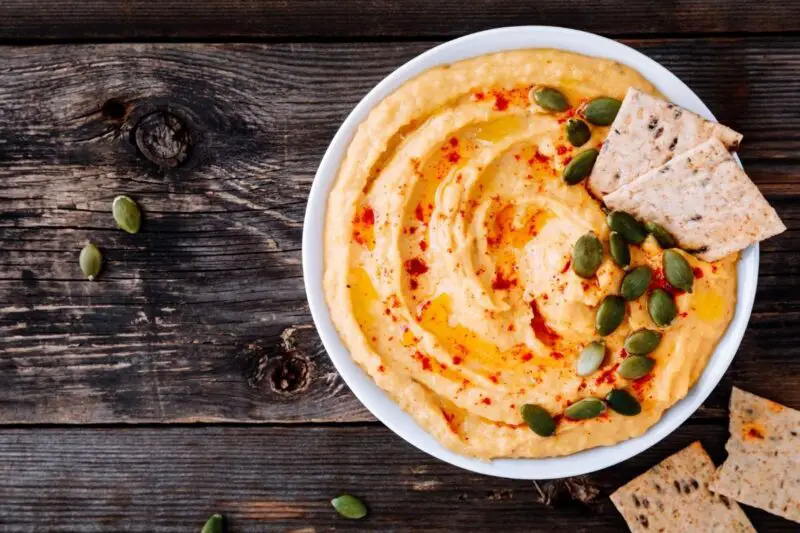 Who doesn't love cheesecake dip?! This version features a creamy pumpkin cheesecake mixture instead of a graham cracker crust. The result is a decadent, delicious dip that will satisfy any cheesecake lover.
The Perfect Pumpkin Pie
Whilst there may be a whole host of recipes that tick all of the dessert boxes, in my opinion, a perfect pumpkin pie will always come up trumps! That's why I've decided to dedicate this last bit purely to my personal top-tier pumpkin pie recipe that is a real game-changer in our household. It's so good that you'll want to have it all year round!
The perfect pumpkin pie involves making your buttery pie crust and baking it with a deliciously rich pumpkin and condensed milk filling. 
You Will Need:
Filling:
1/2 Cup Sugar
3 Tablespoons Cornstarch
1 1/2 Cups Milk
1 Teaspoon Vanilla Extract
1/4 Cup Unsalted Butter
1/4 cup Condensed Milk
1/2 Teaspoon Cinnamon
1/8 Teaspoon Salt
1 Cup Pureed Pumpkin (from canned pumpkin)
1/2 Cup Brown Sugar
3 Egg Yolks
Shortcrust Pastry:
1 1/2 Cup All-Purpose Flour
1/4 Cup Granulated Sugar
1/4 Cup Shortening
1/4 Teaspoon Salt
2 Tablespoons Cold Water
Directions:
Preheat the oven to 350 degrees F. Line a 9-inch pie pan with parchment paper and set aside.
Prepare the shortcrust pastry by combining flour, sugar, salt, and shortening in the bowl of a stand mixer fitted with a paddle attachment.
Add cold water and mix until combined. Press into the bottom and sides of a 9-inch deep pie dish. Bake for 10 minutes. Remove from oven and set aside. 
In a medium saucepan, combine sugar, cornstarch, milk, vanilla extract, butter, condensed milk, cinnamon, salt, and puréed pumpkin.
Whisk until combined. Cook over medium heat, whisking constantly until mixture comes to a boil. 
Once boiling, reduce heat to low and continue cooking, stirring frequently, for 5 minutes. Remove from heat and let cool slightly.
Add brown sugar and egg yolk and stir well. Pour into the prepared pie shell and bake for 10 to 15 minutes, or until the center is set. Let cool completely before serving.
Pumpkin Pie Recipe Tips
If you prefer a more dense texture, use a full-fat dairy product like heavy whipping cream or double cream.
If you don't have an electric hand mixer, you can use a wooden spoon to beat the ingredients together.
To make sure your pie dough is ready, press down on the surface of the dough with your finger – if the indentation remains, then the dough is ready. If the indentation disappears, keep mixing.
To remove the cooked pie from the pan, run a knife around the edge of the pie, and then gently slide the pie out onto a cutting board. Cut into slices using a sharp knife.
Final Thoughts
We hope you've enjoyed these handy tips and tricks and try out some of these fabulous pumpkin recipes today! There's no need to let that Halloween staple go to waste!