Now, when I think fondue, I think melted cheese and fancy dinner parties from the '70s. But then comes Razzoo's, tossing crawfish into the mix and making me think, "Well, why didn't I think of that?!" Of all the copycat recipes Razzoo's flaunts, this one's like the mysterious cousin who brings the coolest toys to the family gathering.
Razzoo's Shrimp Fondue Recipe:
Picture this: Most restaurants serving up finger foods that, let's be honest, just make you yearn for the main course. But Razzoo's? Oh, they up the game. Their crawfish dishes saunter in, all suave, saying, "Who needs an entrée when you have me?" Now, you'd expect this dish to be some intricate, Da Vinci code-esque recipe. But nope, it's like putting together IKEA furniture… without the missing screws. So, without making you wait another second, here's that sought-after Razzoo's recipe you've been dreaming about.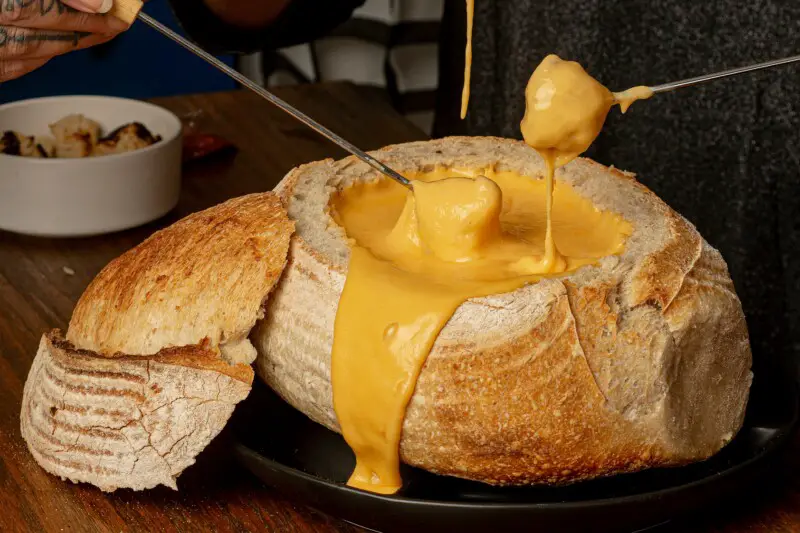 Ingredients That You Will Need Are:
Eight ounces of grated cheddar cheese 
Half a pound of grated cojack cheese
Half a cup of chicken stock
One and a half teaspoon of cayenne pepper 
A dash of salt and black pepper, each
One large sourdough loaf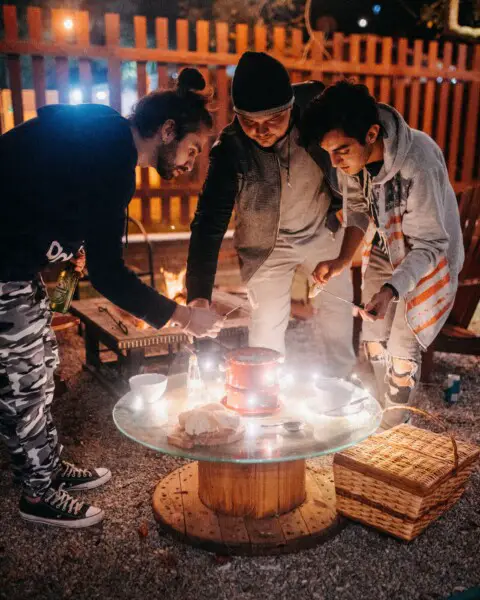 How to Make Shrimp Fondue Step by Step:
Step 1: Using a large saucepan, melt butter, and sauté the onions and peppers till they soften.
Step 2: Add in cream cheese and keep lightly stirring, until the texture is smooth
Step 3: Add the crawfish and chicken stock and stir to combine
Step 4: Pour the shredded cheese and keep stirring till the cheese is melted
Step 5: Add a small amount chicken stock for a change in consistency.
Step 6: Sprinkle and mix cayenne, salt and pepper. Stir some more.
Step 7: Take it off the heat and let it cool. The texture will thicken
Step 8: Pour the fondue into a bread bowl and serve.
Conclusion – The Final Scoop
And there you go. That Razzoo's crawfish fondue recipe, now demystified and ready for your kitchen. And hey, throw in the Razoos crawfish cheese dip for good measure. Because if you're going to do fondue, might as well make it the talk of the town!