Puritan Backroom Chicken Tenders Recipe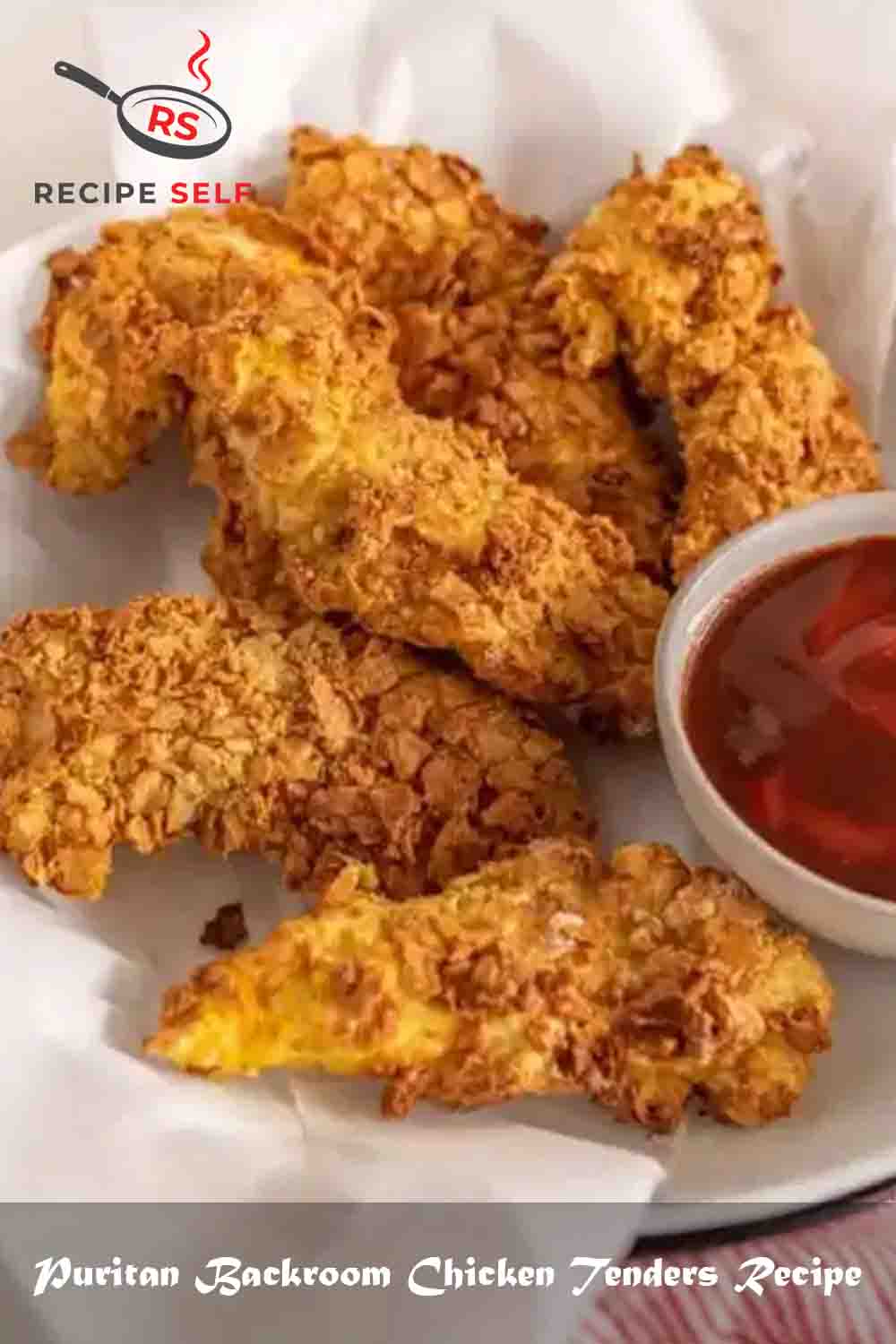 What can be better than a dish made with a combination of tender meats and a smoky texture? Such dishes can make your dinner or any day meal yummier and will bring a smile among all the food lovers. The Puritan Backroom Chicken Tenders recipe can be served as the ultimate mouth-watering dish to satisfy hunger perfectly.
Whether you are having a family dinner or any party at home, this dish can enhance the overall taste of your dining table. Besides, food lovers of all ages are fond of the spicy, tender, and smoky garnish of the puritan recipe. A special mudslide drink recipe is the secret to double the taste of this chicken recipe.
How to Broil Chicken Tenders?
This is one of the most loved main course meals of all time. All you need to do is to prepare a simple marinade on the chicken pieces and fry them to get a tender and smoky texture. So let's check out the homemade broiled chicken tenders recipe:
Ingredients:
2-lb of chicken tenders
½ cups of vegetable oil (any choice)
1 ½ tbsp of lemon juice
1 cup of soy sauce (any choice)
2-3 cloves of minced garlic
½ cups of chopped onions
1 tsp of oregano
1 – ½ tsp of fresh parsley
½ tsp of salt and pepper to taste
Methods of Preparing Step by Step:
Step 1:
At first, make the seasoning for the chicken pieces. Take vegetable oil in a mixing bowl and add soy sauce to it. Then add in the minced garlic, chopped parsley, and oregano to bring in a savory tang to the seasoning.
Step 2:
The spicier flavor is added the smokier taste is enhanced. Then add chopped onions and mix all the ingredients for a couple of minutes. When the marinade gets perfectly mixed, then place the chicken pieces in the bowl.
Step 3:
Rub the chicken on all sides to give an even coating of the seasoning. This marinating process can be done in zip lock bags too. Prepare the seasoning in the bag and mix the chicken in it.
Step 4:
When the meats get properly coated, store in the refrigerator for a couple of hours. Then prepare the broiler and heat while the chicken is chilled. Then release the chicken pieces in the broiler and sprinkle salt and pepper on top.
Step 5:
Cook the chicken fully drowned in the oil until the outer layer gets a light golden texture. Then take out the chicken and marinate with the remaining marinade sauce and cook for additional 10 minutes.
Finally, take them out and garnish with parsley and lemon juice on top before serving.
Puritan Backroom Mudslide Sauce Recipe
A sip of this mudslide drink served with the tender chicken can give a perfect tangy kick to the flavor of the chicken. It can be prepared at home easily and served along with the main course meal. So, let's start the recipe:
Ingredients:
3 cups of ice (crushed)
1-2 ounces of vodka
1.5 ounces of coffee-flavored liqueur
2 ounces of Irish Cream Liqueur (any choice)
2-3 tsp of chocolate syrup
1 cup of whipped cream (any choice)
Methods of Preparing Step by Step:
Step 1:
At first, take the crushed ice and vodka in a food mixer. Blend for 2-3 minutes to make a chilled drink texture.
Step 2:
Then add Irish Liqueur and chocolate syrup to the blender. Pour in the coffee liqueur for adding strong flavor. Then blend the mixture for 5-7 minutes until the drink gets smooth.
Finally, pour the prepared drinks in a glass and garnish with whipped cream before serving with the puritan chicken tenders.
Conclusion
There are lots of broiler chicken recipes that can be made at home easily. But the special Puritan Chicken recipe with added mudslide drinks can ensure a heavenly taste in every bite. The smoky tang and tender soft meat can always give goodness of yummy flavor every time.
You May Like Also:
Puritan Backroom Chicken Tenders Recipe
Try out this super tempting puritan backroom chicken tenders recipe at home without any ado by following the directions step by step. Bon appetit!
Type: Side Dish
Cuisine: American
Keywords: Puritan Backroom Chicken Tenders Recipe
Recipe Yield: 6 servings
Calories: 382 kcal
Preparation Time: 1H10M
Cooking Time: 50M
Total Time: 2H
Recipe Ingredients: Chicken, salt, pepper, garlic, onion, parsley, lemon juice, soy sauce, oregano, vegetable oil
Recipe Instructions: Make a seasoning by adding everything except chicken pieces with oil. Then cover the chicken with marinade and store in the refrigerator. When the broiler gets ready, cook the chicken until the outer layer gets golden and smoky