You know, there's something about the phrase "Salmon Patties" that just sounds fun. It's like the fish had a little party and decided to wear its best patty outfit! And who better to be the life of this aquatic party than Paula Deen?
Classic Paula Deen Salmon Patties
Why do we complicate life when salmon patties are just so…simple? This is like the jeans and white sneakers of recipes – reliable, comfortable, and oh-so-tasty! If you're in a hurry and thinking, "What's the deal with lengthy recipes?" – this is your fast-pass ticket to Flavor Town.
Ingredient List
½ cup self-rising flour
1 [14.75 ounces] can canned salmon
1-quart vegetable oil for frying
1 egg
Direction Steps
Pick a medium bowl. Then combine egg, flour, and salmon. Mix everything smoothly. And form into patties.
Then take a frying pan and pour 1/4 inch oil in it. Then heat it slowly.
Next spread the ingredients in it and continue to fry the patties in batches until brown. Stir as needed so that it is well fried.
Use tissue or paper towels to absorb the oil and serve it instantly.
Just a side note on oil and nutrition: it's like tracking down that one sock you lost in the dryer. Not specific, always elusive. Depending on cooking time, temperature, ingredients, and maybe even the mood of the chef, it can vary. So, let's not set any oil standards today, okay?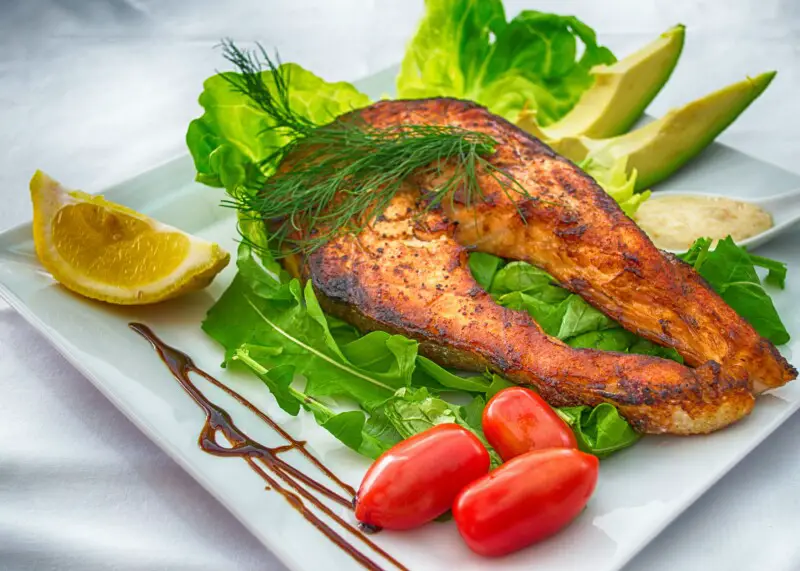 Paula Deen's Savory Salmon
Some recipes make you ponder life's mysteries. Others just make you go, "Yum!" Paula's salmon loaf is that sitcom episode you can't wait to rewatch. A symphony of flavor that even Newman would approve of.
Ingredient List
4  garlic cloves, minced
2  lbs salmon fillets, house  seasoning
2  lemons juice 
1  medium orange, sectioned and seeded
1  medium onion
1  small red bell pepper
1  small green bell pepper
1-pint strawberry
1  bunch chives
1⁄2 cup water
1⁄2 cup honey
1⁄2 cup fresh dill (chopped) or 1⁄2 cup fresh chervil
Direction Steps
Preheat your oven to 350 degrees Fahrenheit.
Then adjust the salmon fillets in a foil-lined pan.
Grab season with House Seasoning. The lemon juice next covers and surrounds the fish with some ingredients such as onion, orange, red, and green bell pepper. Do this step carefully!
In the next step, combine water, strawberries, honey, chervil, chives, and garlic comfortably. And pour evenly over salmon in it.
Cover everything with foil. And also pierce foil for a better impression!  
In the final step, bake it properly. [Average 25 to 30 minutes]
Enjoy your fun time with peace. Share your inner happiness with this mind-blowing recipe. Feel great taste and chill your mood by cooking the recipe at home.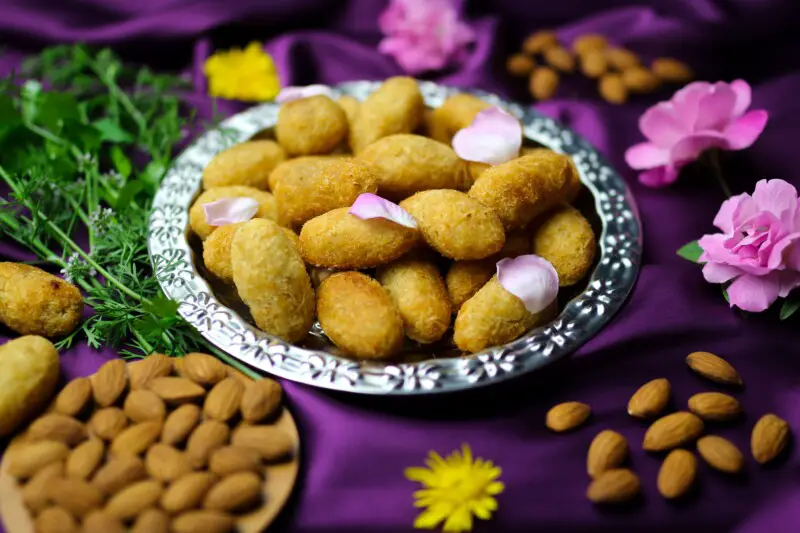 Paula Deen Salmon Croquette
Ever felt like you've waited in line longer than it took to make dinner? Enter: Paula's Salmon Croquette. Ready in just about the time it takes for my mate Kramer to concoct a new scheme. And for an extra crunch? Baking soda! It's not just for fridges anymore, folks.
Ingredient List
½ cup breadcrumbs. [For frying vegetable oil]
1 beaten egg
2 fillets flaked canned salmon
2 tablespoons sliced green onion
Direction Steps
With medium heat, heat oil in a medium skillet carefully.
Beat the eggs as well.
Next mix egg, canned salmon, green onions, and bread crumbs sharply. 
Use patties and dust. Combine it with additional bread crumbs.
Then fry everything deeply. [Until in turn into golden brown] [2 minutes one side and 2 minutes opposite side]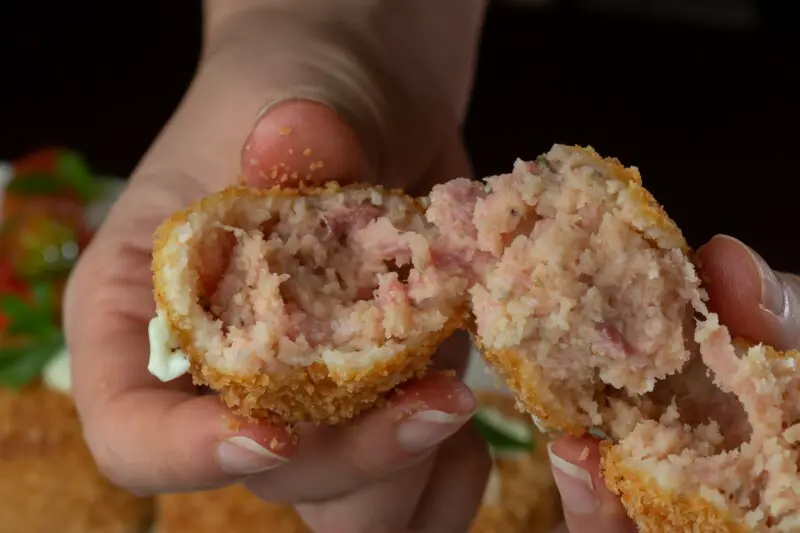 Fresh Salmon Croquettes Recipes
Imagine a fish that decided to get all dolled up for dinner. That's your salmon croquette. Complete the culinary experience with tartar sauce and let the applause ensue. Prepared for six? That's an episode with all the main characters!
Ingredient List
3 5 ounces canned salmon
1 large egg lightly beaten
1 Tablespoon Worcestershire
½ cup Panko
½ green bell pepper chopped
½ red bell pepper chopped
½ teaspoon garlic powder
½ teaspoon salt
¼ cup flour
¼ cup chopped cilantro
¼ cup mayonnaise
¼ teaspoon pepper
Direction Steps
Pick a medium bowl and pour panko and flour. Then mix with your hand. 
Next add bell canned salmon, garlic, peppers, salt, pepper, egg, mayonnaise, cilantro, and Worcestershire sauce.
Make Combination until incorporated.
Now it's time to shape into 6-8 patties.
Next process heat oil in a large skillet over medium heat. You can expand the heat level if you feel comfortable.
In the last step mix patties into the skillet. And cook it. [2-3 minutes until it turns golden brown]
Then lastly, say hurray my recipe is ready! If you use the above amount of ingredients in the recipe, you can share it with 6 people. Which is enough for a family!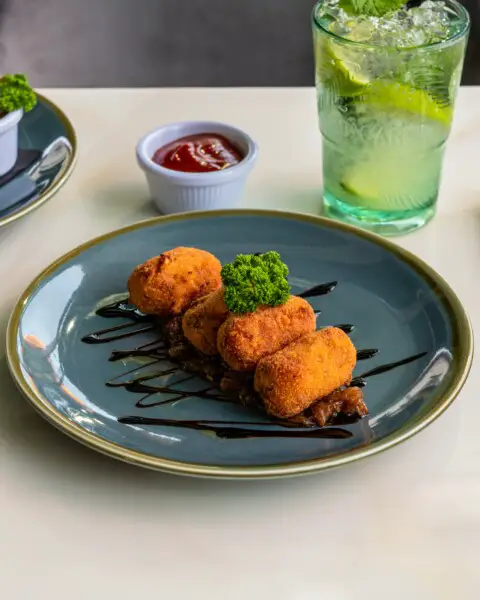 Salmon Patties With Fresh Salmon
Salmon, in its freshest form, is the supermodel of the sea. Gorgeous and nutritious! To those health buffs – this one's got your name all over it.
Ingredient List
3 tablespoons vegetable oil [Optional]
2 tablespoons mayonnaise
2 tablespoons fresh parsley 
2 large eggs 
1 pound salmon fillet 
1 ½ tablespoon lemon juice
1 ¼ cups breadcrumbs 
¼ cup onion 
½ cup all-purpose flour
¾ teaspoon salt
Direction Steps
Collect all the ingredients and take everything at hand.
Refine unexpected pin bones from the salmon fillet. Then cut into pieces using a sharp knife.
Now grab a medium bowl and mix chopped salmon with mayonnaise, onion, parsley, lemon juice, salt, ¼ breadcrumbs. And freeze for 15 minutes.
Pour the flour into a bowl. Beat the eggs well in another pot. Also, pour the remaining 1 cup of breadcrumbs into another third bowl.
Combine the salmon patties in the flour. Next mix in the beaten eggs. Overall put back in the pan into the breadcrumbs. Now let them dry. [10 minutes]
All in all, fry everything deeply.
Conclusion
Fancy some fish fun? Dive into these Paula Deen specials. They're hand-picked for satisfaction. But don't just ogle at them – give them a whirl in your kitchen. Because the real joy? It's in the making… and the eating. So, bon appétit and yada yada yada!
You May Like Also: