Everyone deserves to indulge in their favorite desserts every once in a while, even if you have specific allergies or intolerances.
Finding gluten free alternatives that can be made at home is oftentimes a challenge but experiencing a heavenly dessert shouldn't be out of the question.
Whether you have a gluten intolerance, a gluten allergy, or you're restricting gluten purely out of choice, there is something here for everybody.
If you're someone who has a secret sweet tooth then you are in the right place. It isn't uncommon to only find yourself with one gluten free dessert recipe that you're confident with, but eventually you're bound to find yourself growing bored of this.
Maybe that's why you're here! If that's the case then worry no more. Luckily, we have gathered 15 of the most mouth watering gluten free dessert recipes for you to try out yourself. 
It doesn't matter whether you're baking for yourself or for your family, or even for a party. There is something for everyone in this list. So, get stuck in and find your next dessert venture here.
We have split these recipes into several categories so you can find what you're looking for a little easier. These include dessert breads, cakes, cupcakes, bars, and other exciting recipes. 
Gluten Free Dessert Breads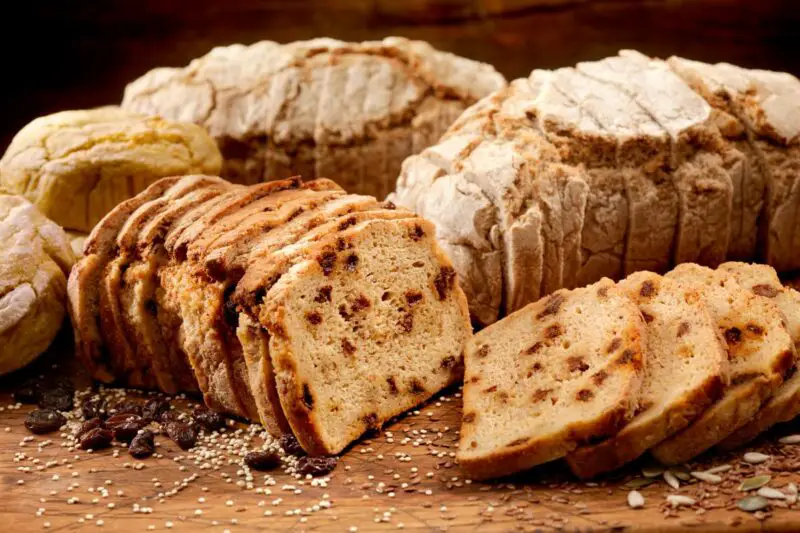 Dessert breads are great to make, especially if you're looking for a recipe that is simple and something that you can bring for everyone to enjoy.
Dessert breads are excellent for sharing and can be enjoyed any time of the day. Here are some of the best gluten free dessert bread recipes.
This gluten free pumpkin bread recipe is oh so simple to make and will leave you with a result that is moist and delicious! Not only is this a great dessert bread but it also makes a great snack with breakfast or even during the day. 
We love a classic banana bread recipe and this one is something special due to its tropical twist. On top of this, it's not only gluten free, but it's also vegan as well!
It is a fantastic low carb and gluten free dessert that can be adapted in any way you see fit. This recipe combines almond and desiccated coconut to leave you with a deliciously sweet and nutty banana bread. 
How often have you only needed to use half a zucchini for a recipe and then been left with the other half wondering what to do with it? This is the perfect recipe for using it up as well as leaving you with a deliciously chocolatey gluten free bread. 
Gluten Free Cakes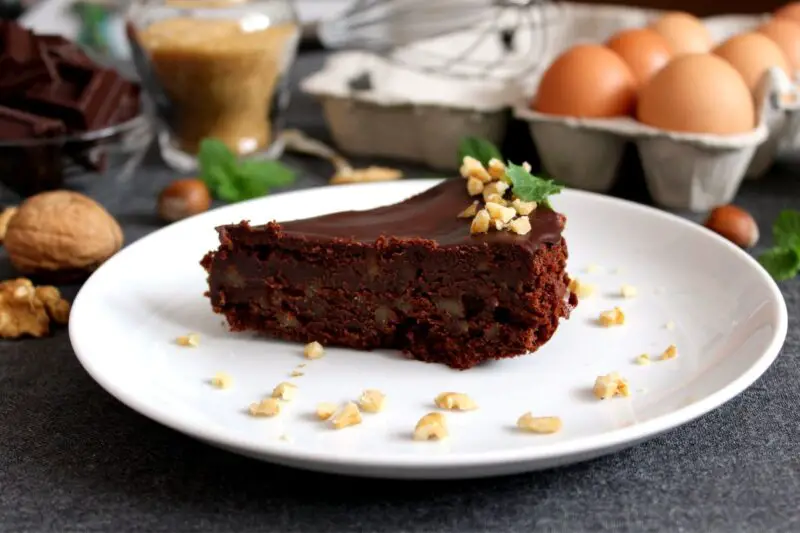 Who doesn't love a good cake? We have gathered the best gluten free cake recipes for you to try out at home. These recipes are pretty easy to make and some of them don't require too many ingredients.
These gluten free cake recipes are bound to become a recipe book regular for you and your family. They're perfect for special occasions too. 
This black forest brownie is a decadent sweet treat. It is made to look like a traditional cake, however, it is in fact a brownie.
This recipe serves 10 people and only takes 20 minutes to prepare. This is an easy recipe that is great for any cake lover. 
If you're someone who prefers more of a rich and fudgy tasting cake then this chocolate and hazelnut recipe will be perfect for you. Peanut butter is an excellent gluten free ingredient that will really add the wow factor to most dessert recipes and this one is no exception. 
Pop Tarts are a popular breakfast dessert that are enjoyed by many no matter what age you are. However, classic store bought pop tarts are not gluten free and also not as fun as making them yourself.
This recipe combines carrot cake and pop tarts to create this delicious gluten free carrot cake pop tart recipe. 
Gluten Free Cupcakes
Cupcakes are fun to make for all the family and are always especially delicious.
There are endless possibilities when it comes to making your own gluten free cupcakes, so we have gathered only the best for you. Here is a selection of gluten free cupcake recipes that are not only delicious but fun to make. 
Not only are these creme cakes gluten free, they are also vegan friendly too.
By following this recipe you will be able to make 15 scrumptious raspberry creme cakes and it only takes 20 minutes of preparation to do so! These are definitely going to be a hit in your household. 
These rich and delicious chocolate and raspberry muffins make a fantastic snack at any time of the day. This recipe makes 12 cupcakes and it's also very easy to follow.
Enjoy these snacks with your friends or family. The recipe also relies on ingredients that can be found in most kitchens and so you won't need to go out of your way to make these. 
If you're someone who is looking for a very quick and easy gluten free dessert recipe, then look no further than this funfetti mug cake.
This dessert only takes 1 minutes to bake and takes 5 minutes to combine the ingredients. It is fun, colorful and bursting with flavor. It is definitely going to be a hit with the kids or even the big kids in your life. 
Gluten Free Bars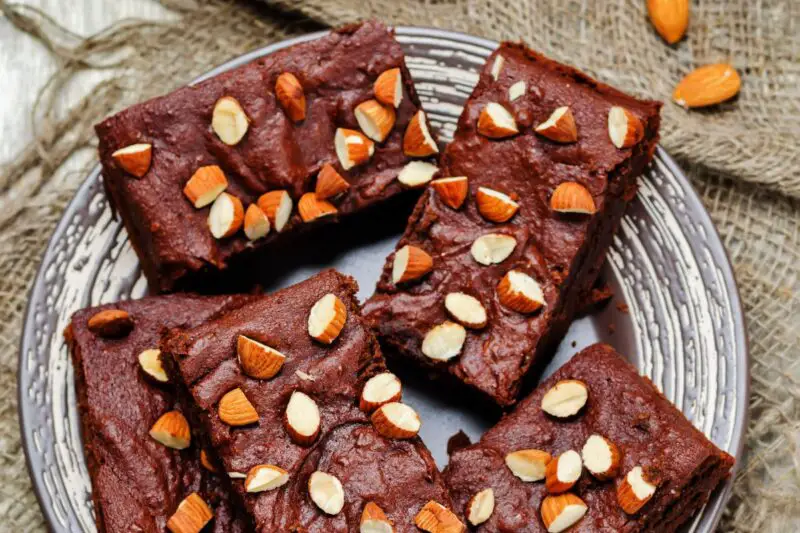 We all love a good chocolate bar but buying them straight from the store isn't something everyone wants to do. So, we have found the best gluten free dessert bar recipes for you to try making yourself. 
These butter bars are so easy to make and are an incredible vegan treat that doesn't actually rely on baking!
These are also excellent as they only rely on several ingredients and so can be made quite easily at home. Making the perfect snack has never been easier with this gluten free almond butter bar recipe. 
This recipe allows you to make your own homemade version of the very popular Snickers bar. It's also vegan as well as gluten free and is therefore extremely kind to your tummy.
The recipe only relies on 6 ingredients to make these delicious snacks, so there really is no reason not to try it! 
These strawberry shortbread crumble bars are insanely easy to make. Despite the fact that they're so simple to make, they are still a decadent and delicious dessert snack.
These shortbread bars are vegan as well as gluten free and are stuffed with fruity and juicy goodness! These are bound to be your go to favorite summer sweet treat. 
Other Gluten Free Desserts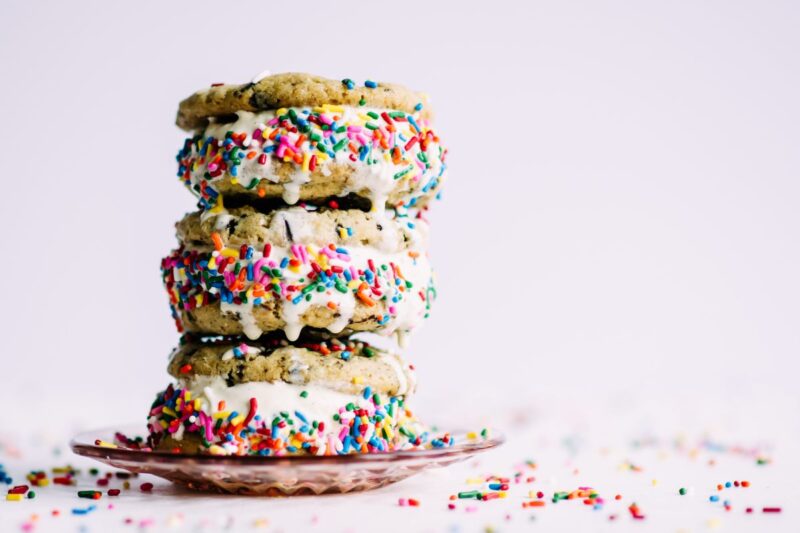 We have also gathered some of our favorite desserts that didn't fall into the above categories because we felt they were just too scrumptious to leave out. There are plenty of options here for desserts no matter what your individual taste may be.
These dessert recipes are also great for anyone who fancies a challenge when making their desserts. If you're a seasoned baker then check out these incredible gluten free desserts!
You may not have had an ice cream sandwich since you were a child and you are bound to be transported back in time with these delicious gluten free alternatives.
If you're someone who gets excited by the idea of making your own ice cream and you fancy a good challenge then definitely try this recipe. 
You have most likely, at some point in your life, enjoyed the delicious taste of a banoffee pie. These chocolate banoffee tarts are bound to have you reliving the experience as well as being an excellent gluten free alternative.
The secret to the silky smooth filling in these tarts is actually tofu! These tarts are worth the work put into making this gluten free dessert. 
These gluten free lemon macarons are super easy to make and super delicious to eat! The recipe combines lemon and coconut to create a wonderfully refreshing taste as well as killing that sugar craving.
This is a fantastic gluten free option for those who are looking for a small snack that they can eat on the go or even just at home. 
Conclusion
This list of gluten free dessert recipes proves that no one has to miss out on a delicious dessert experience no matter what their intolerances or restrictions may be.
With this list you'll be a dessert master in no time and everyone will be seeking you out to try some of these fantastic gluten free desserts. 
We hope that you enjoy making these desserts and they become regular favorites in your dessert rotation. Happy baking!