There are not many drinks that are deliberately designed to be difficult to swallow, but fireball whiskey is definitely one of them. Although, that is not truly accurate, it is in fact incredibly easy to swallow, it will just be spicy on the way down.
Since its introduction in 1984, fireball has become one of the most popular brand in the United States and has been a top-selling whiskey since 2018. Being a combination of Canadian whiskey and cinnamon flavoring, it packs a punch on the way down.
However, its unique flavor and relatively new addition to the market has inspired many people to invent different kinds of drinks with fireball as the base for each of them.
As such, we have decided to create a list detailing 15 refreshing fireball recipes that'll give any bartender a run for their money.
Fireball Apple Sangria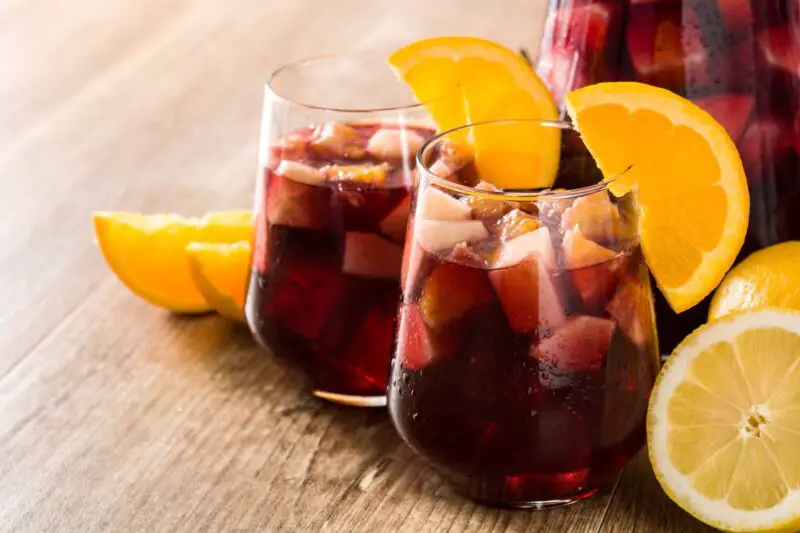 If you have been looking for the perfect way to serve up some apple cider and whiskey without the mess, then look no further than this fireball apple sangria recipe. This Sangria is a perfect drink for fall celebrations like Halloween and Thanksgiving.
The drink will be ready in about 1 hour and is full of apple and cinnamon flavour, with the sharpness of the red wine and cider. The apple sangria's key ingredient is apple cider.
Apple cider is made from apples that have been fermented and then aged. The apple cider adds a great flavour to the sangria's ingredients, and the fireball whiskey brings it all together.
Orange Cinnamon Old-Fashioned
Orange Cinnamon Old-Fashioned is a simple but strong drink that can be served as an after dinner drink or on weekends as a relaxing drink with your loved ones, as well as being a good drink for holiday parties.
Although generally, it is not made with specifically Fireball whiskey, the whiskey is perfect when added to it. It can be ready in 5 minutes, be served warm or chilled, and is a great drink to light the fire in your belly.
Considering that an Orange Cinnamon Old Fashioned is one of the best ways to enjoy Fireball whiskey, it is definitely one to try.
Fireball Pink Lemonade
Fireball Pink Lemonade is another simple drink, but with pink lemonade and a twist. Pink lemonade is a sweet and sour drink, but in this version, grenadine is added to it, to enhance its flavour and make it more impressive.
The cherry of the grenadine balances the fiery cinnamon and sweet and sour lemon flavors that make up this fireball drink, creating an all-round balanced flavour profile.
The end result is an incredibly refreshing drink, that also tickles every one of your taste buds.
Cinnamosa
A Cinnamosa is a revamped Mimosa, but with none of the chill. It replaces orange juice with cranberry juice and adds a shot of Fireball whiskey to the champagne base.
The sourness of the cranberries, the fiery nature of the whiskey are kept in place by the dryness of the champagne to serve a delightful mixture that everyone can enjoy.
The great thing about a Cinnamosa is that you can add a multitude of different combinations and flavors to it to see what taste you can get. Don't like cranberries? How about apple juice? It's all about what you can create.
Fireball Cinnamon Roll Shake
This is a popular cinnamon roll shake recipe that combines the flavors of cinnamon, vanilla and cream so well together in your shake that you would think it was a cinnamon roll itself!
In fact, we're not even sure that this drink really counts as a drink at all. It seems much more like a boozy dessert.
This shake takes 5 minutes to 10 minutes to make and must be served chilled. It's three main ingredients are: vanilla ice cream, Fireball whiskey, and vanilla vodka.
All you need to do to make it is to combine all three in a blender, then blend it. Once done, you will have one of the best shakes you've ever tasted.
Chai Fireball Whiskey Tea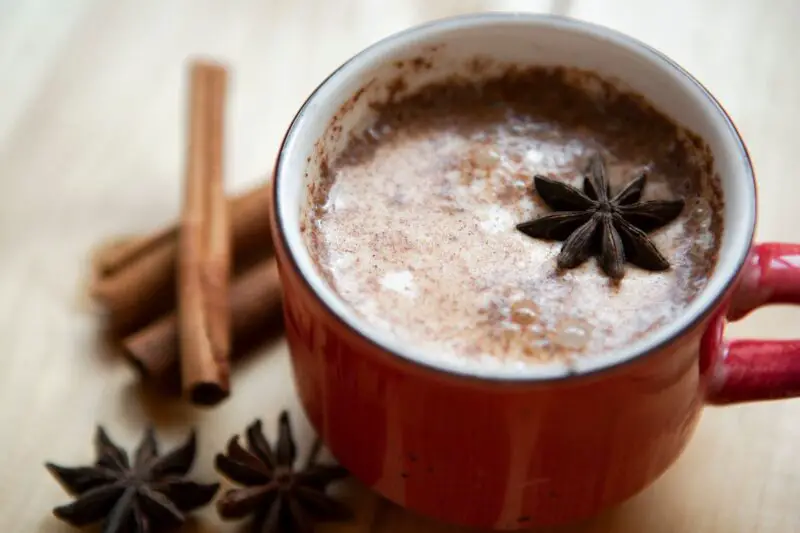 This might be the easiest drink to make on the list. It is quite literally Chai tea and Fireball whiskey, that is it.
With that said though, Chai Fireball Whiskey Tea is another great, hot,  spicy drink for cold days. It is a perfect drink to enjoy after a day of work or during holidays like Christmas.
The Chai combines nicely with the cinnamon's flavour to make a sip that could the coldest heart and brings warmth right to the edge of your toes. Honestly, it is a favorite of many different people, and it could be one of yours too.
Devil's Advocate
The Devil's Advocate is a drink that is actually quite devilish in nature and can be tricky in determining how much you can have before falling over.
It is made with whiskey, spiced rum, and schnapps and is a perfect drink to take you to the next level.
It's sweet and spicy flavour mellow the drinker, who doesn't realize quite how much alcohol they are consuming in this wonderful drink.
Furthermore, it is delicious and easy to make, but be warned. Should you drink too much, you may have fallen victim to this drinkable devil's embrace.
Hot Cinnamon Spiced Cider
This is a cinnamon spiced hard cider that is perfect for fall and winter months and is a good drink to have if you are not a fan of the mulled wine.
It requires the standard fall spices: cinnamon, star anise, whole cloves, and some sugar, but the apple cider is also mixed with fireball.
This gives a kick that you wouldn't otherwise get in other fall drink, and will tickle your taste buds with delight. While you can serve this drink cold, it is recommended that you serve it hot or warm and get that true taste of the fall season.
Fireball and Bailey's Irish Coffee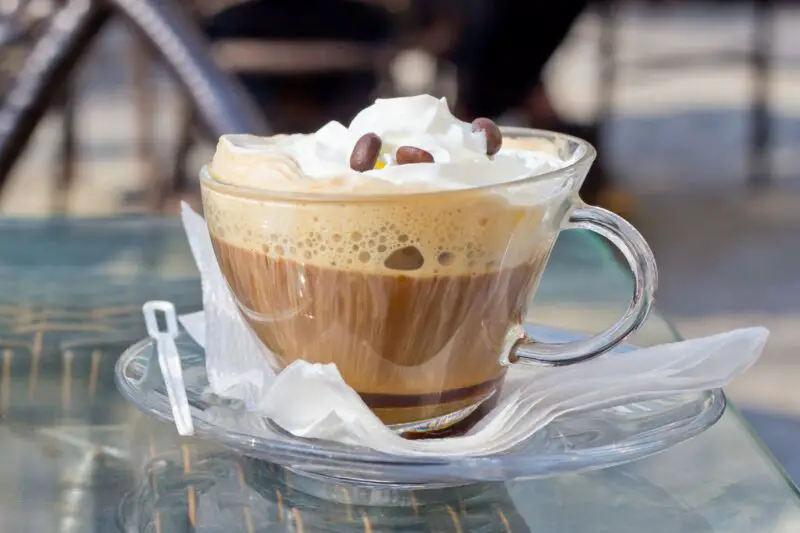 Bailey's Irish Coffee is a perfect drink to enjoy after a long day of work or while you are relaxing with your friends or family. How could you possibly improve upon this late night riot rouser? Why, by adding a shot of fireball of course!
Now we aren't just saying that, honestly it really gives a different experience.
Instead of the smoky flavour that you would get by adding a scotch to the Irish coffee, it gives you a slight spicy-sweet flavour that is greatly complimented by the bitterness of the coffee. While it may never replace the traditional in your eyes, it is still delicious.
Snickerdoodle Cookie Cocktail
Who loves snickerdoodles? Everyone. Everyone loves snickerdoodles and the only way to make them better is with booze! While this recipe does not actually use snickerdoodles – how heinous! – it does have a taste that is reminiscent of your mum's best cookie recipe.
It uses RumChata, Fireball whiskey, and vanilla vodka with ice and ground cinnamon over the top. It may not sound like much, but it genuinely tastes a lot like the cookies, and it is the perfect drink to have so much of, you are wasted before you know it.
Fireball cheesecake In A Shot Glass
Yes, you read that correctly. No, we are not kidding. No, it is not as hard as it looks, and it is absolutely delicious. Again, it is more of a dessert, but it still tastes great. Basically get any cheesecake recipe you wish and a bottle of fireball.
Make the cheesecake as per instructions until you get to the assembly. Then you have to do two things different. First, mix the Fireball whiskey into the cheese topping mixture.
Then, assemble the cheesecake in shot glasses. Once you've done that, put them in the fridge to set and voile, delicious Fireball cheesecakes.
Fancy Balls
We mentioned the Fireball take on the mimosa earlier, the Cinnamosa, right? Well, this is a very simple version of that and while it is not for everyone, a lot of people do like it. So, all it involves is a shot of Fireball whiskey in a glass, with champagne filling the rest.
The sharp and dryness of the champagne juxtapose the fiery whiskey and create a very unique flavour that has enchanted a fair amount of people. If you are not feeling the champagne and Fireball vibe, then maybe change the wine and see how it tastes.
Manhattan Fire
Manhattans are one of the most well known and enjoyed whiskey drinks, but they are not for the faint of heart. A Manhattan fire might as well have a warning on it for anyone who struggled with the ordinary Manhattan.
This drink packs a punch. Fireball whiskey, Bourbon whiskey, sweet vermouth, and bitters, it is basically all alcohol and each alcohol is among the strongest in alcoholic content.
It is delicious, don't get us wrong, just know you've been warned about how drunk you will get on a couple of these bad boys.
Fireball French Toast Cocktail
This drink is indulgently creamy for an alcoholic beverage. Its namesake doesn't do it justice in presenting the idea of decadence or richness.
It uses Bailey's Irish cream, heavy cream, butterscotch schnapps, cream soda, along with Fireball whiskey to create an unparalleled experience.
The drink itself is so thick that we honestly believe it wouldn't be out of place for you to bite into it. This is the perfect drink for a warm summer evening spent with loved ones, relaxing in front of the TV or chilling with a board game.
Fireblood
Without a doubt, 'Fireblood' might be the coolest name for a Fireball based drink, however it is based in the combination of two drinks.
A Fireblood is basically Fireball whiskey added to a Bloody Mary. Some people say it should be added with vodka and some say without, we will leave the judgement up to you.
However, what we can say is that adding Fireball to a Bloody Mary really wakes you up on hungover days, when you are engaging in a bit of the hair of the dog.
Conclusion
Fireball is a great whiskey to add to any drink and thanks to its relatively new addition to the market, there are all sorts of new and interesting combinations that you can come up with to create a new drink.
Maybe try creating a couple yourself. You may be surprised at how good the results are.