Allow myself to introduce… myself. Tubby Custard Recipe, baby! Yeah, baby, yeah!
This dish came into the limelight thanks to the famous children television show in '97.
Smash some potatoes, add some acrylic paint, and voila! Pink gooey stuff for the Teletubbies to drink from the Tubby Custard machine.
Now, this dish got popular worldwide, but parents always struggle with cooking and chores, don't they?
Don't worry, love, I've got a recipe that'll knock your socks off.
Following a similar concept, this Tubby's special Custard Recipe can be made from scratch and served as a good source of nutrition for our little ones. It's groovy, baby, yeah!
How to Make Tubby Custard: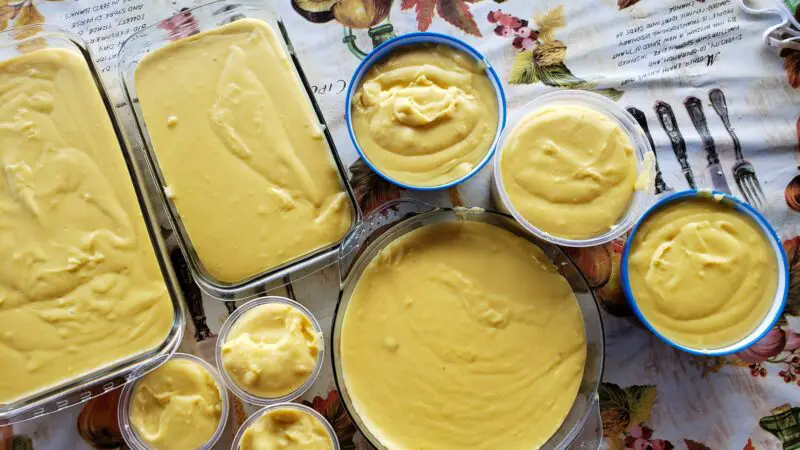 Oh, behave! Making Tubby Custard is easier than stealing candy from a baby. All we need is milk, sugar, and cornstarch to make this creamy concoction.
Don't forget the vanilla and a pinch of salt to make it extra groovy.
Now, let's talk about the color. We gotta make it extra colorful for our little rugrats. A reddish-pink hue will do the trick.
But wait, we gotta keep it healthy, baby! No artificial coloring here, only natural raspberry red color straight from red chicory.
And let me tell you, this Pink Goo will look just like the real deal from the show. And don't worry, moms, there won't be any mess in the kitchen, I promise! Oh, yeah!
Ingredients That You Need Are:
Two Cups Milk
¾ Cup Sugar
Three Tablespoons Cornstarch
One Teaspoon Vanilla
Pinch of Salt
Raspberry Fruit Color Generated From Red Chicory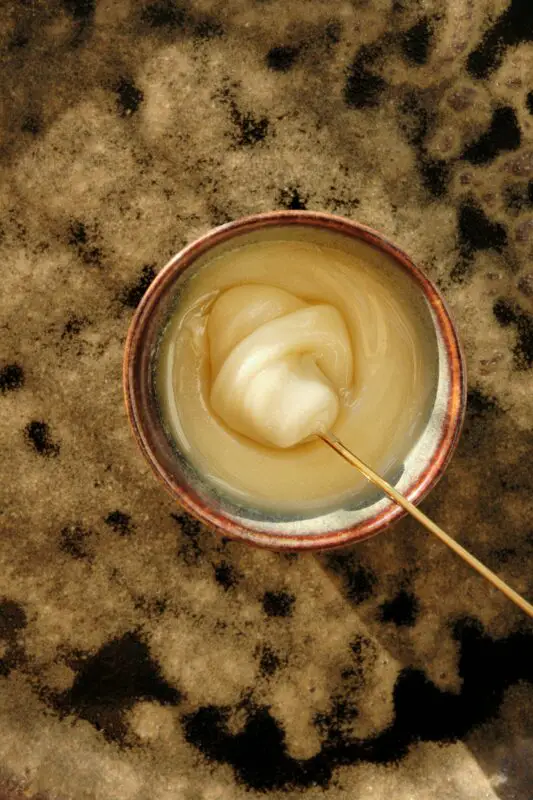 Method of Preparing Tubby Custard:  
Step 1:
In a groovy big saucepan, gently bring the milk to a simmer. Meanwhile, in a bowl as big as a shagadelic party, whisk together the cornstarch, sugar, pinch of salt, and vanilla.
Carefully pour the warm milk mixture into the starch and sugar mixture. Then, mix in a few drops of that raspberry red color to make it extra groovy, baby!
Mix it well with a whisker. Now, scrape that saucepan clean like a boss. We're going to use it again! For mixing, use a wooden spatula. Trust me, it's more groovy.
Step 2:
Put that saucepan back on the stove, medium heat, and pour the custard mixture back in. Heat it gently, stirring with that wooden spatula, until the custard is thick and creamy.
Check for lumps, baby! We want it to be as smooth as my dance moves. Serve it warm or cold, but always groovy.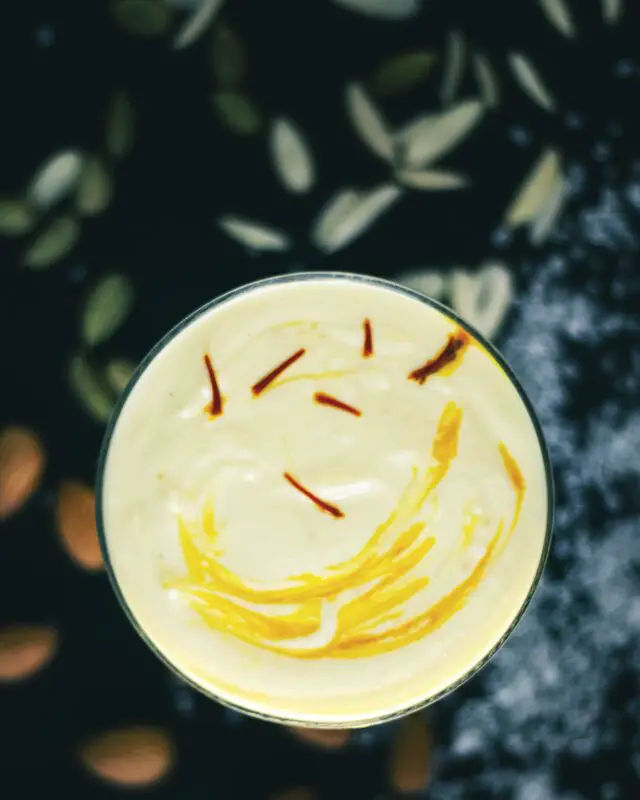 Conclusion:
Oh, behave, baby! This Tubby Custard recipe is easy peasy! All you need is a sprinkle of magic that you can learn from the TV show.
And for all you health-conscious parents out there, this Custard is a healthy treat you can serve your little ones while they watch the show.
Don't sweat the mess, because kids learn from it. Just clean up after the show and make this quick and easy recipe for your mini-me's. They'll devour it faster than you can say "yeah, baby!"