Asia is known for its eclectic and delicious cuisine, from Japanese sushi to Indian curries, but the desserts are where the cuisine shines.
People don't often associate Asia with desserts, but we're here to shine a light on the continent's best sweet treats that can be easily made at home.
Whether you want to get in touch with your ancestry or simply broaden your culinary knowledge, you've come to the right place.
Here are 15 tasty Asian dessert recipes that you can make at home!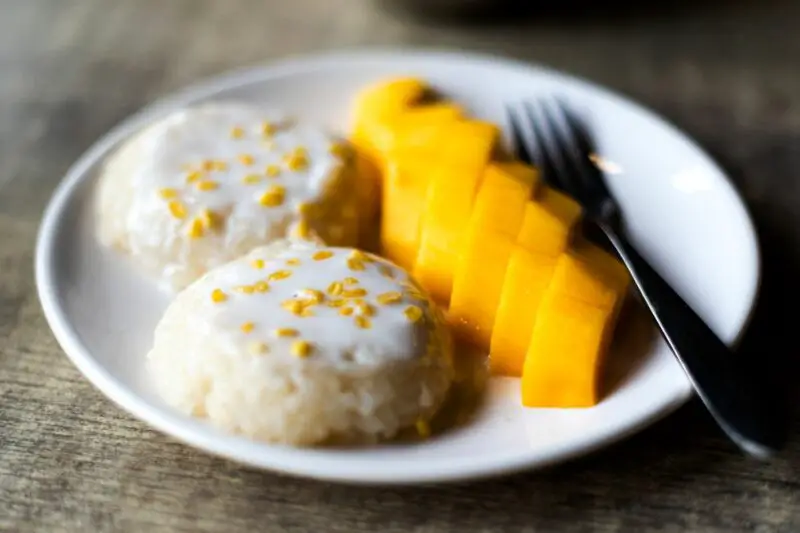 Mango sticky rice, also known as khao niaow ma muang, is a classic Thai dessert often sold as street food in the country and Thai restaurants across the world.
As the name suggests, this is a sticky yet sweet sumptuous dessert that is both light and filling at the same time – perfect for rounding off a delicious meal.
This dessert is easy to make and only consists of a handful of ingredients, including Thai sweet rice (also known as sticky rice), ripe mangoes, coconut milk, brown sugar, and water.
Make sure to soak the rice before cooking to enhance the stickiness.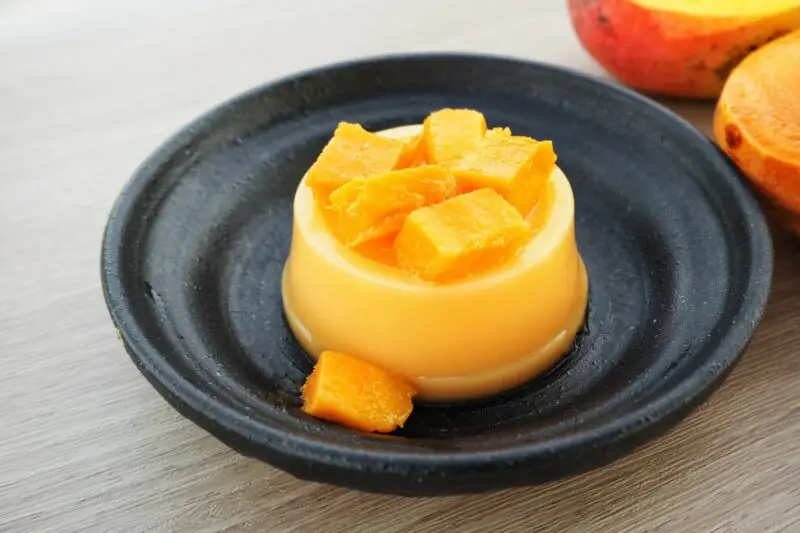 Another mango-based dessert, Chinese mango pudding is a creamy cup of delight most commonly served during summer.
This is a smooth, creamy, and satisfying dessert that is packed with the gentle sweetness of the mango, cream, sugar, and the most important part, gelatin.
Don't fret, vegetarians and vegans, as there are gelatin-free recipes out there. This recipe, however, does feature gelatin!
It's also very easy to make, consisting of just gelatin sheets, fresh mango, cream, milk, granulated sugar, and water.
Pour into your chosen containers or decorative glasses and garnish with mango slices.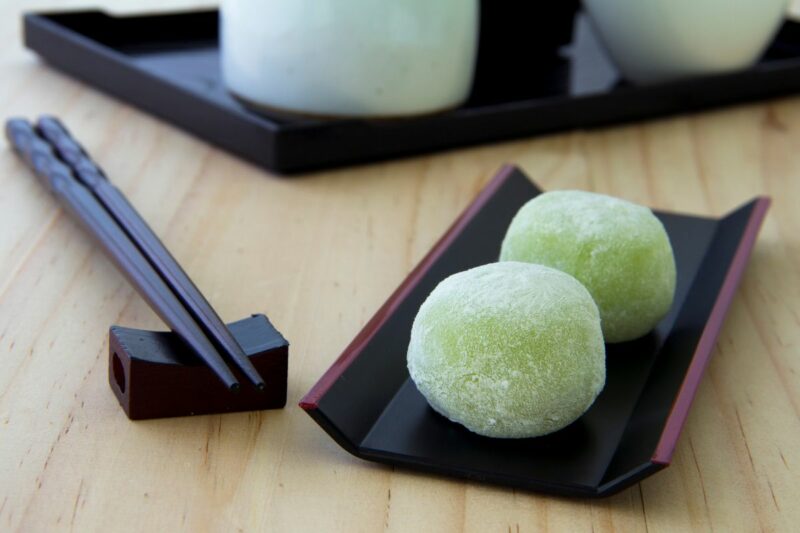 Mochi is a Japanese dessert that has dramatically increased in popularity over the last couple of years, and for good reason.
These delightful desserts are actually rice cakes molded into a paste and circular shape. They can be flavored with anything from strawberry to bean paste.
This particular recipe makes vegan matcha-flavored mochi balls, and they are surprisingly easy and quick to make.
With a handful of ingredients (most importantly the Mochiko and the matcha powder), it takes only 15 minutes to make these delicious mochi balls.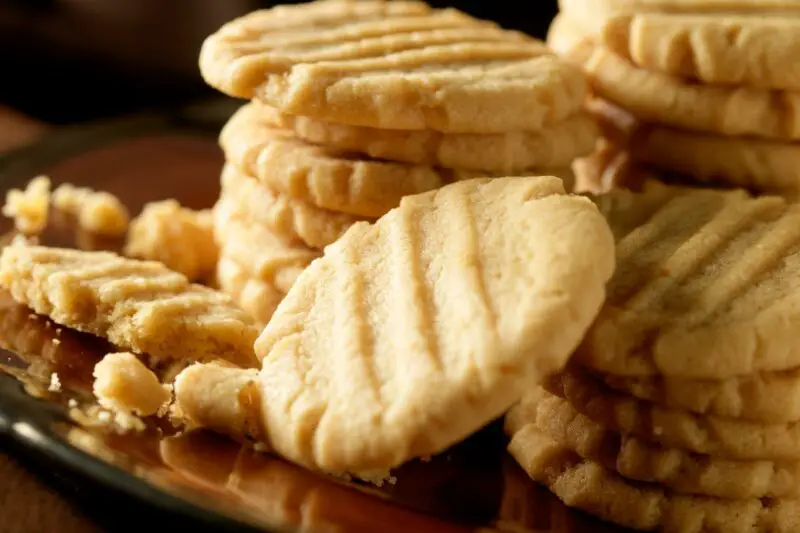 Nothing quite beats a buttery, sweet cookie that melts in your mouth. Japanese butter cookies, traditionally known as Hato Sabure, are actually a brand of cookies that can only be found in certain parts of Japan.
The dove-shaped cookies are a staple in childhoods across Japan, so if you want a taste of nostalgia, this is the recipe for you.
These butter cookies are only made of five ingredients – all-purpose flour, unsalted butter, sugar, baking powder, and an egg. You can easily add other flavors such as vanilla extract. And, of course, shape the dough into doves!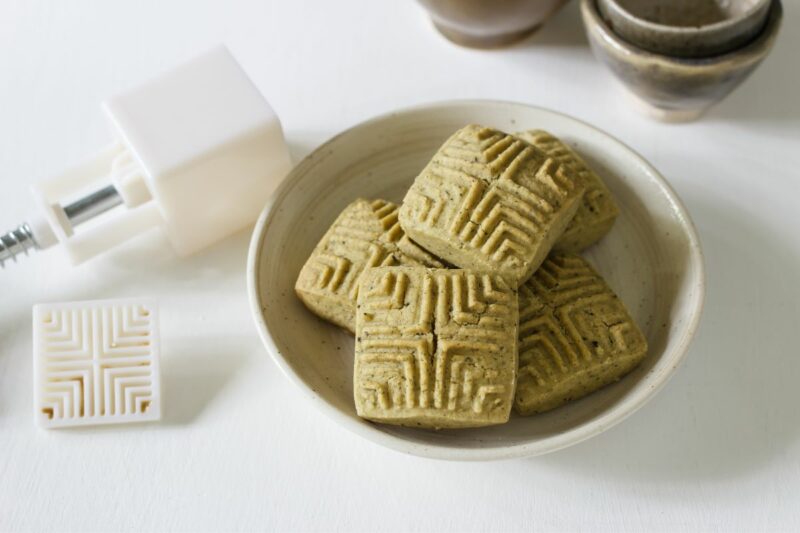 Dasik are traditional Korean pressed tea cookies that are made of natural ingredients and pressed into molds featuring delicate designs, such as animals and words.
These small cookies are meant to symbolize wealth, happiness, and a long life depending on the design imprinted onto them.
The best part about making Korean tea cookies is that they don't require an oven, so you can make several batches of various flavors without having to use up oven space!
This recipe takes you through the process of making up to 30 traditional cookies to serve alongside tea.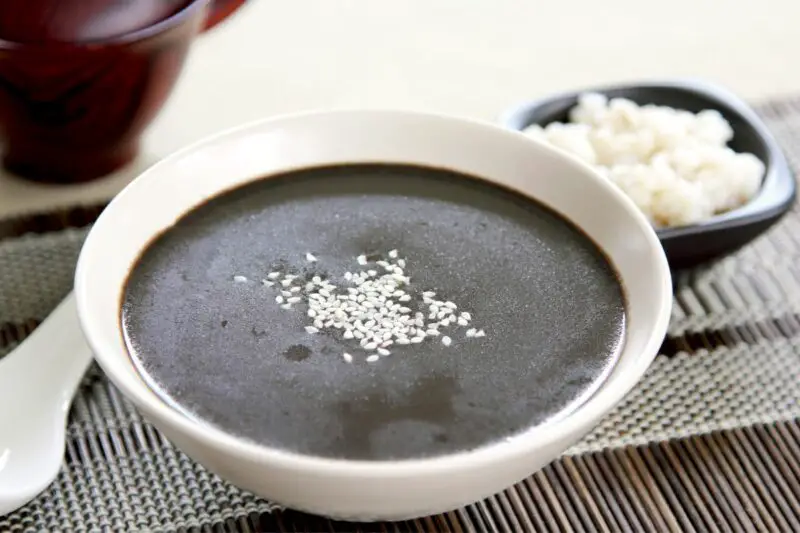 While it might seem abhorrent to have soup as a dessert, this Chinese black sesame dessert soup will change your mind.
It's a bit disconcerting to eat a bowl of black soup after a meal, but this is a great dessert option for those who don't have a sweet tooth.
This black dessert soup consists of black sesame seeds, rice flour, sugar, and water, making for a nutty and slightly sweet soup that is ideal for those who don't like overly sweet desserts.
Plus, it only takes 5 minutes to prep and 5 minutes to make, so you can whip a batch of the soup up quickly!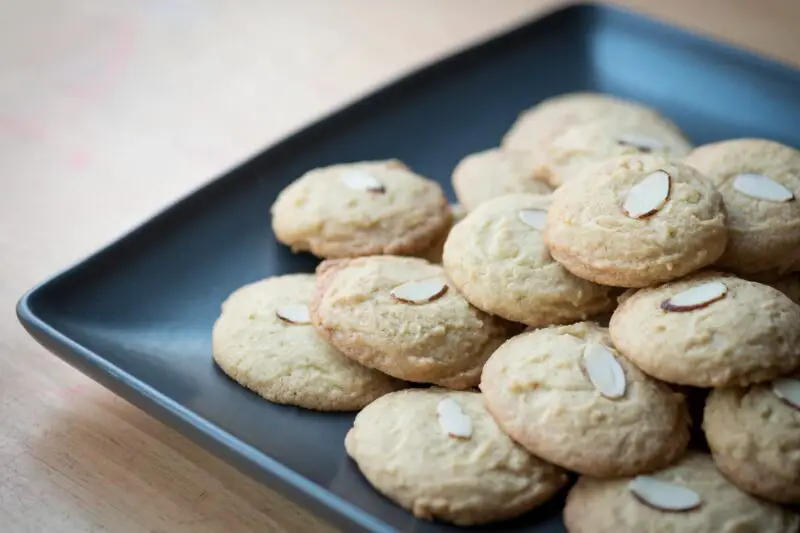 If you like sugar cookies but think they're a bit too sweet, try these Chinese almond cookies. Chinese almond cookies are commonly made around the Chinese New Year, and they are popular in both China and the United States.
With the inclusion of almond flour, there is a slight but distinct nutty flavor that is super satisfying for those who don't have a sweet tooth.
These cookies are still sweet enough to soothe any sweet cravings, though! Make sure to decorate each cookie with a thinly sliced almond.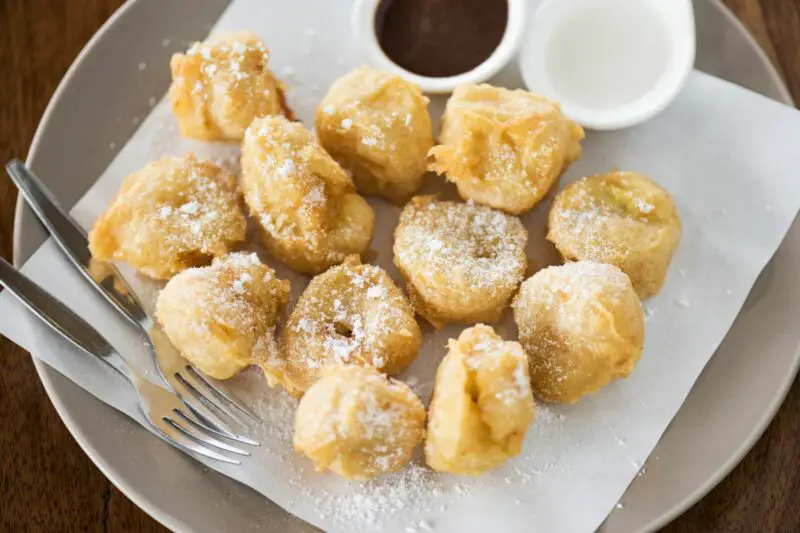 Bananas are a staple fruit in Asian cuisine, especially when they're fried into a crispy and satisfyingly sweet dessert.
While they're commonly sold in street vendors across Thailand, you can actually find fried bananas across Asia – and it's not too hard to replicate the iconic dessert.
This recipe calls for a range of ingredients to make a batter that compliments the sweet bananas.
They are then served with vanilla or coconut ice cream and a sprinkle of confectioner's sugar. Plus, this is a great way to use up ripe bananas!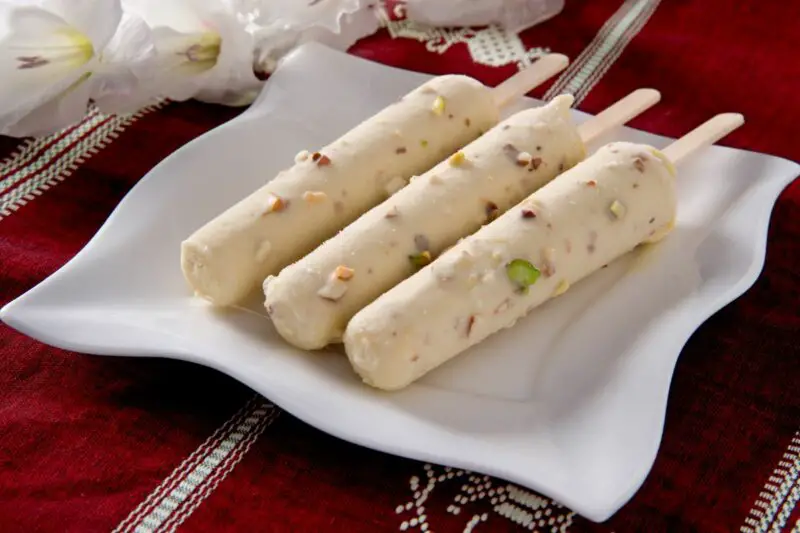 If you love ice cream, then you have to try this kulfi recipe. Kufli is a traditional Indian dessert that is creamier and denser than ice cream, and a popular frozen dessert in the heat of Indian summers.
It's also pretty straightforward to make, and only takes about 40 minutes to complete.
Kufli consists of an evaporated milk called Mawa, milk, sugar, rice flour, almonds, pistachios, cardamon, saffron, and rose water. You can easily substitute these ingredients for other flavors if you have a preference.
Who doesn't love a slice of cake for dessert? Castella is a Japanese sponge cake that is sweet, light, fluffy, and ridiculously easy to make.
These cakes are most commonly found in Japanese bakeries, and while it's said to be Japanese, it was actually introduced to Japan by Portuguese merchants in the 16th century.
To make a Castella cake, you only need four ingredients – bread flour, sugar, honey, and 6 eggs. It's best to make this cake with a stand mixer to ensure a fluffy and light texture, but be careful to not over mix.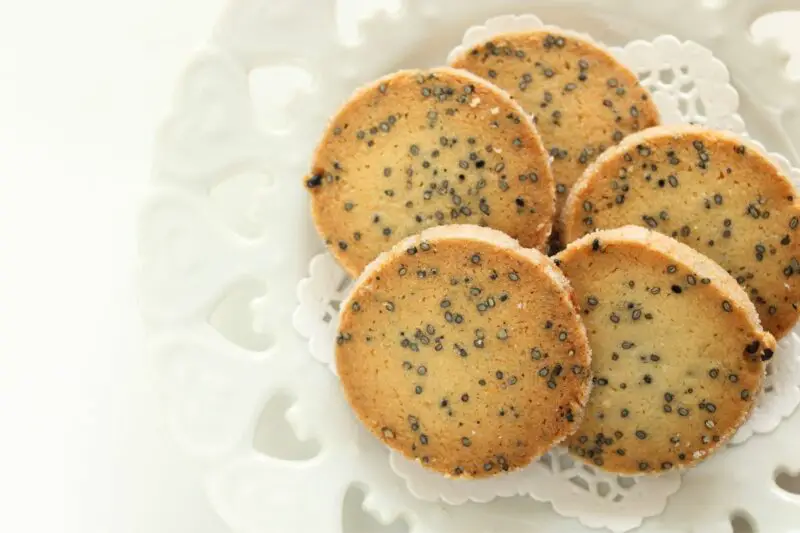 If you want a light dessert or snack to eat with tea throughout the day, check out these black sesame cookies.
The inclusion of black sesame seeds makes for a lovely combination of sweet and nutty flavors, which is why they're great to snack on during the day.
It's common to serve these as a gift during the holiday season, especially when baked with edible glitter.
Making black sesame cookies is similar to any cookie recipe, the only difference is the inclusion of black sesame seeds. If you don't eat the whole batch within 3 days, they store well in the freezer for up to a month!
Modak is most commonly made on the first day of the Hindu festival, the Ganesh Chaturthi Festival.
These are steamed dumplings consisting of a rice flour dough and coconut-jaggery filling, making for a satisfyingly sweet dessert.
While they may look complex, Modak dumplings aren't too tricky to make.
This recipe takes you through how to make this dessert with or without the mold, and if you don't have access to jaggery powder, this can be substituted for coconut sugar or brown sugar.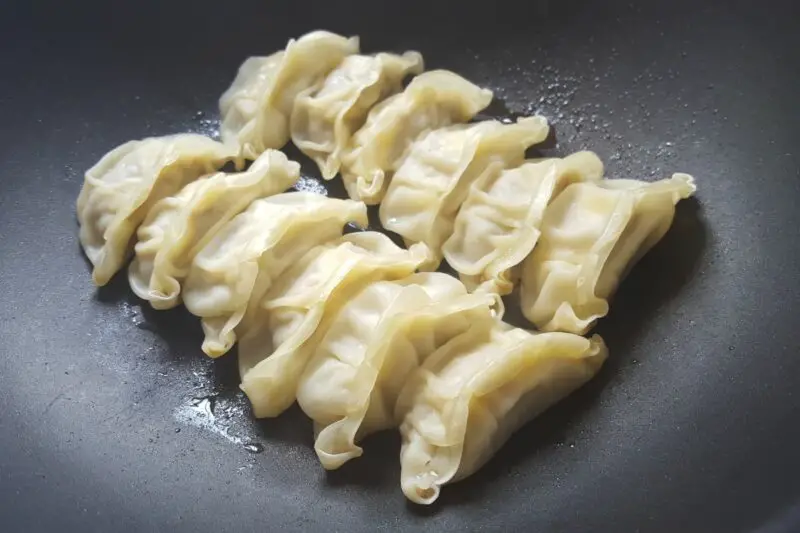 Also known as bukkumi, pan-fried rice cake dumplings are a Korean dessert made with a sweet rice flour dour and tasty filling.
The dumplings are pan-fried, making for a slightly crispy exterior and softer interior. The dumplings are formed into a half moon shape and decorated with delicate edible flowers.
Whether you've made sweet dumplings like bukkumi before or not, this recipe is straightforward to follow and takes only 35 minutes to complete.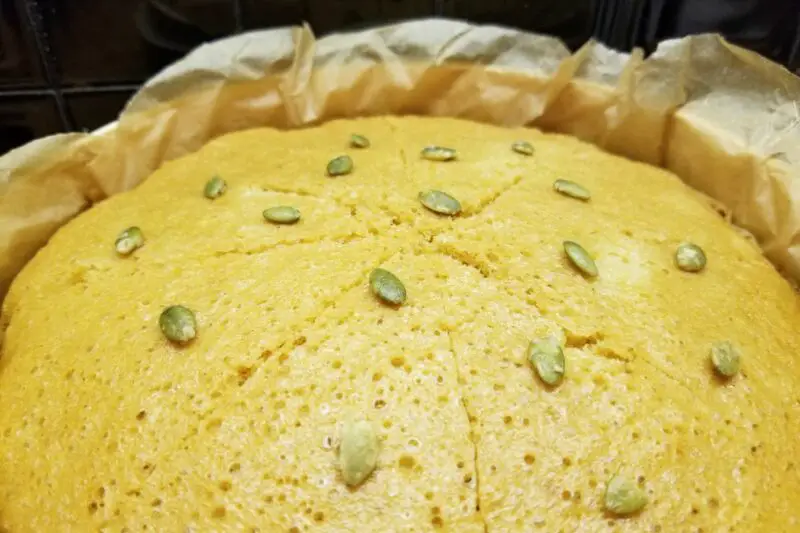 Ma Lai Go, also known as Chinese steamed cake, is a tender and fluffy brown sugar cake found in Hong Kong and Southern China. As the name suggests, this cake gets its satisfying texture from being steamed.
This is an easy recipe to follow, as long as you've got a bamboo steamer. It takes a bit of time to prepare and cook, as there is an important resting time for the batter to sit, but it's worth the wait.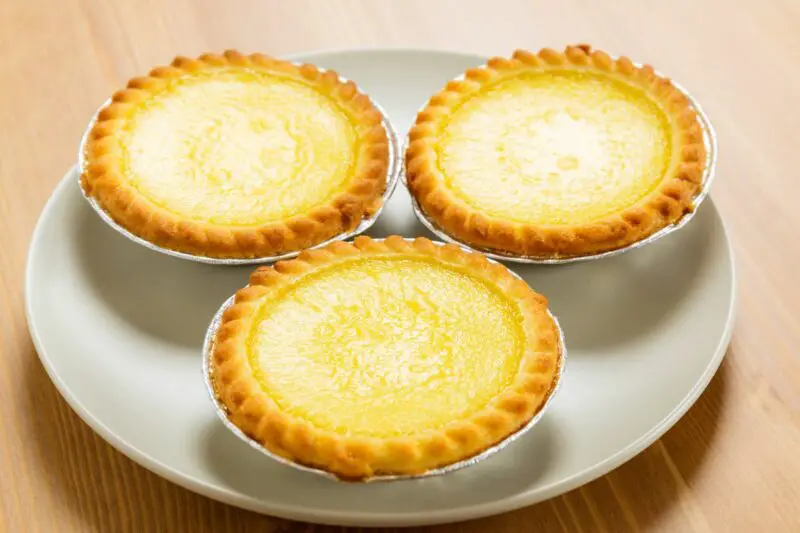 If you love pastries, you have to try these Hong Kong egg tarts. These are small circular tarts with a flaky pastry and light egg custard filling, most commonly served at dim sum restaurants and Chinese bakeries.
The best part? You can easily make them at home! This recipe takes you through how to make both the pastry and delicious filling. The tarts are best served warm to enjoy the flaky texture.
Conclusion
So, there you have it! Hopefully, this guide has given you some inspiration on how to make a range of popular Asian desserts. Happy baking!