The thick, smooth and creamy texture of peanut butter makes it a must-use ingredient for a dessert which is exactly why it is the world's most popular spread.
The way it sticks to the mouth before delicately melting makes it extremely delicious which only helps to bolster the flavor of our favorite desserts to make for a delightful evening treat, perfect for any time of the year.
You don't just need to stick to layering some peanut butter over some bread or turning it into PB&J, try out some of these exciting and extremely appetizing desserts that make full use of the delightful taste of peanut butter that are perfect both as a solo treat and for satisfying multiple people at once.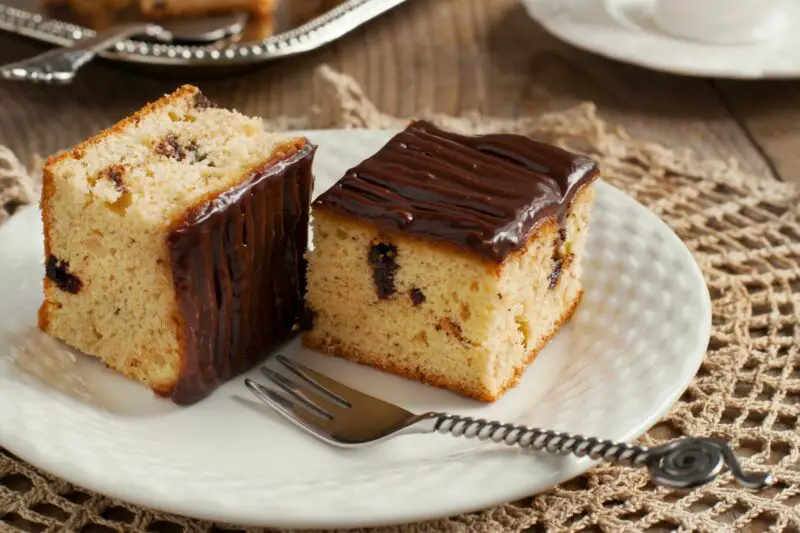 If you have tried a peanut butter cake before then you will know how amazingly it works as a tasty dessert after a hefty meal, if you haven't tried it before however then this recipe gives you the perfect excuse to test out this crowd pleaser which has a spongy texture with a wonderfully gooey peanut butter and caramel filling, giving you a burst of flavor with every bite.
Finish off with some icing sugar to make sure this cake is even more filling and will leave you and your guests feeling satisfied.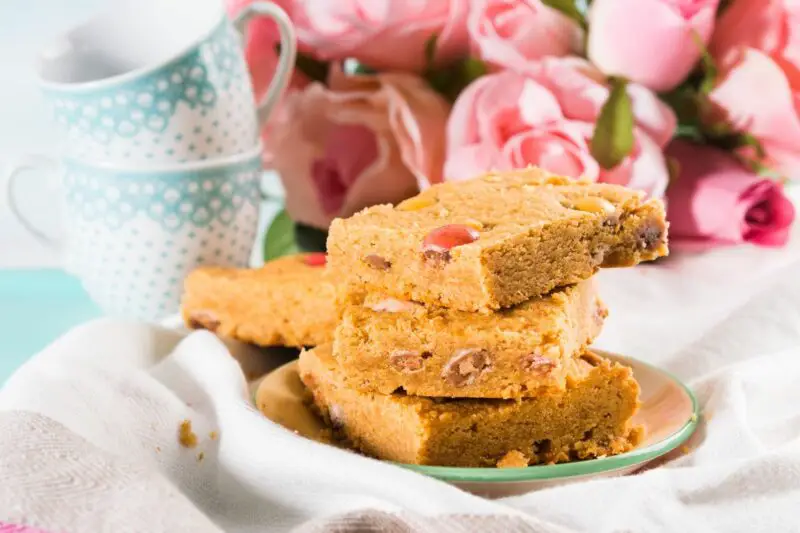 Peanut butter on its own almost replicates a smooth chocolatey flavor, however you can really ramp this flavor up by using it as part of a soft and chewy brownie.
These irresistible treats can not only be made with literally 2 ingredients, they also put just a slight spin on the regular brownie recipe thanks to the peanut butter creating a much creamier and gooey core which is a delight to bite into.
After a big meal where you and any guests just want something light to snack on, you can't go wrong with these peanut butter brownies.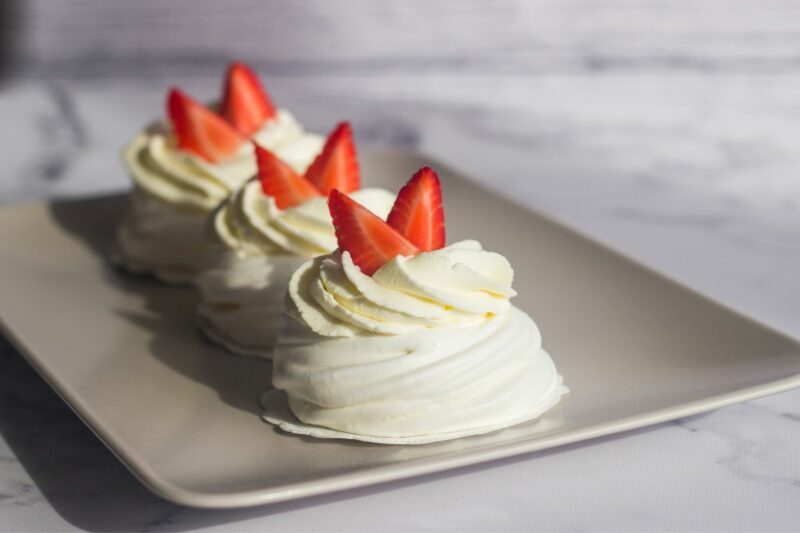 We can't talk about delicious peanut butter desserts and miss out one of the biggest crowd pleasers out there, the peanut butter pavlova.
Combining sweet and salty peanuts along with some fresh strawberries and of course, a rich and smooth peanut butter cream, this creamy spin on the standard pavlova recipe will leave you wishing you made more with every bite, so it can sometimes be a good idea to make 2 just in case anyone can't get enough of the dreamy flavor, and we certainly wouldn't blame them.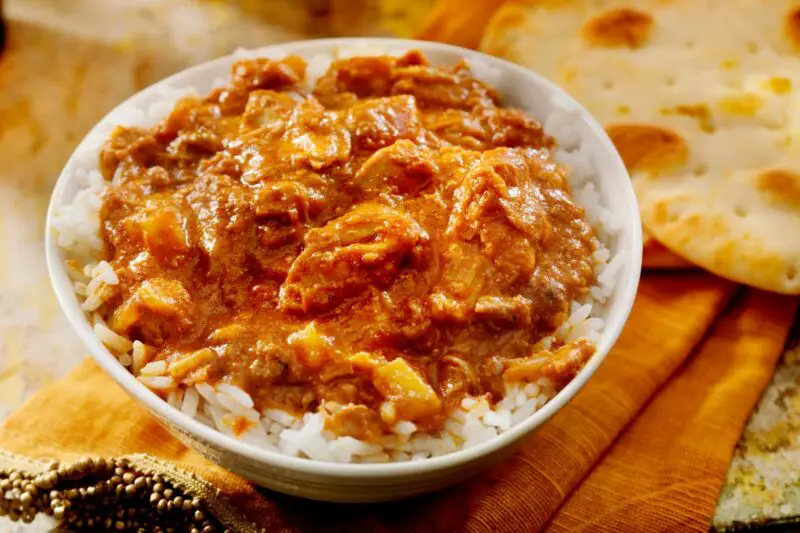 While this recipe can be enjoyed as a family dinner, it can just as easily be made as a light and refreshing dessert after you've enjoyed the main course since it can be made in small portions and can be mixed with a few veggies to make it even lighter.
With some small chicken thighs covered in some rich peanut butter sauce, it enhances the flavor so much that you'll wonder why you were ever skeptical of this small and delightful dessert dish in the past.
Perfect for those winter months where you want a small chewy snack to enjoy in the evening while winding down for the day, these cookies not only have peanuts sprinkled over the top to add a little more sweetness and crunch to the delicious cookies, they are also infused with some peanut butter in the core to make them gooey, delightful and a snack that the kids are sure to enjoy as a scrumptious dessert.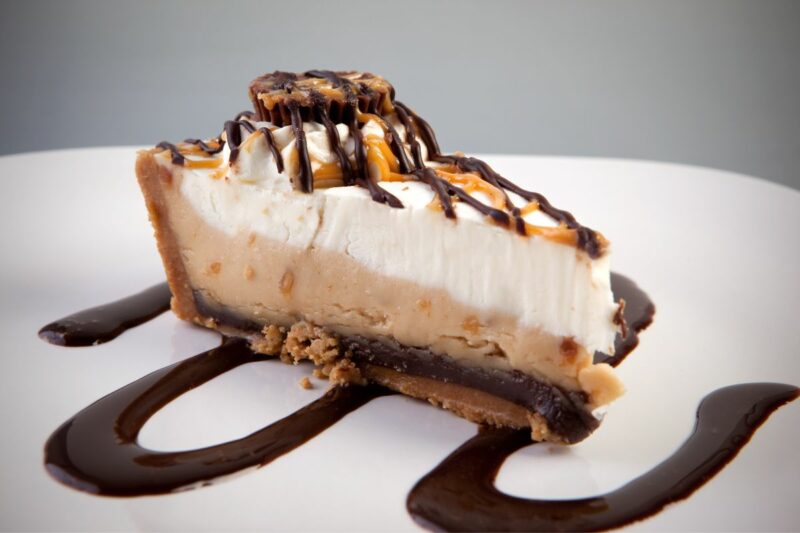 Pie is already an incredibly popular dessert thanks to its light flavor and how easy it is to eat and digest, however by mixing in some peanut butter you immediately enhance its flavor by a huge amount.
With the perfect soft crust, a little hint of whipped cream to keep it soft and moist and some crumbled peanut butter cups, this pie couldn't taste any sweeter.
If you or someone you know has a sweet tooth, don't be afraid to layer some chocolate syrup over this delicious recipe.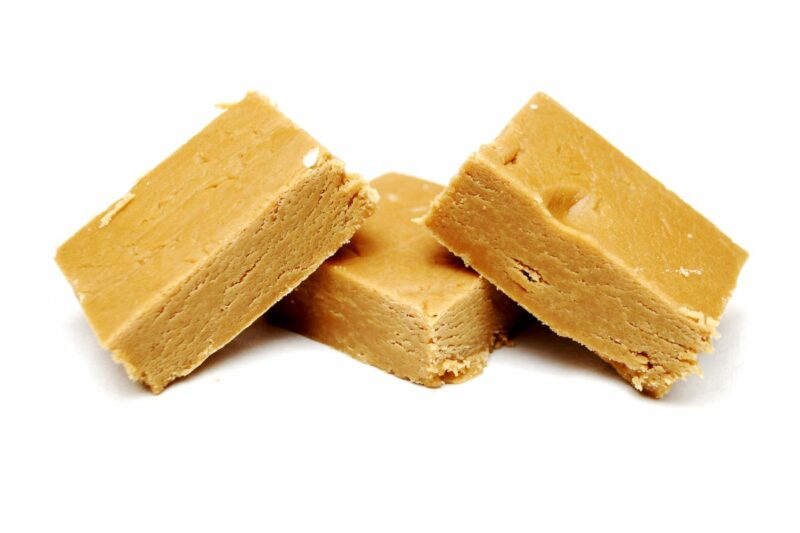 You'll be hard pressed to find anyone who doesn't rejoice at the suggestion of some peanut butter fudge for dessert, and that owes to just how delightful they are as an evening snack.
We all love classic fudge, but peanut butter along with a little bit of sugar and vanilla takes the flavor to a whole new level, making for an exciting spin on this fan favorite dish.
If you want a little more crunch to these soft and creamy desserts you can even mix in a few nuts to add just a little more texture, or you can leave the fudge as it is to retain all that chewy goodness that they are well known for.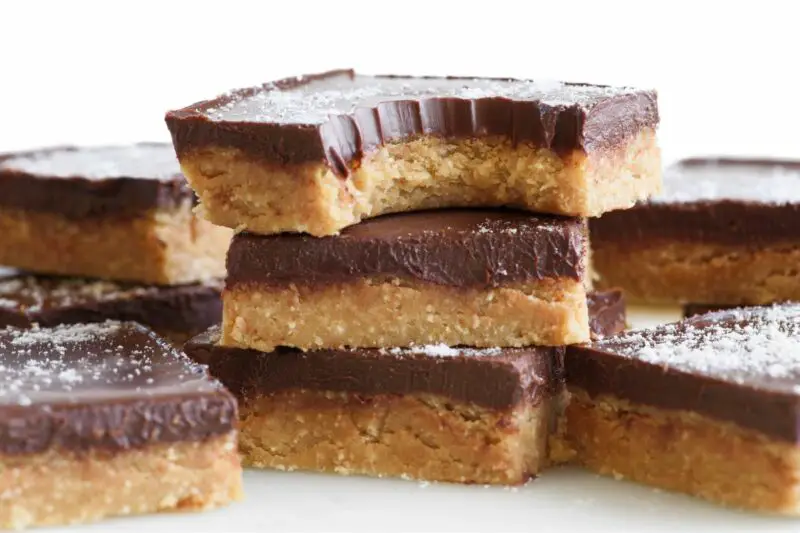 Getting their name because they used to be a regular serving in the school cafeterias, these delicious peanut butter bars not only require no baking at all to make, their soft and slightly crunchy texture is so addictive that you'll feel like your in heaven with the first bite, so be sure to prepare a few at a time since you can be sure your friends and family will be asking for more in no time.
These miniature sandwich cookies sandwich a creamy layer of peanut butter in the middle to make for one of the most appetizing and dreamy desserts you will ever bite into that can be made in just a few minutes and with barely any ingredients.
Perfect for all ages, these sandwich cookies are an amazing choice when you want a dessert that is light and not too sickly but still bursting with that familiar peanut butter goodness.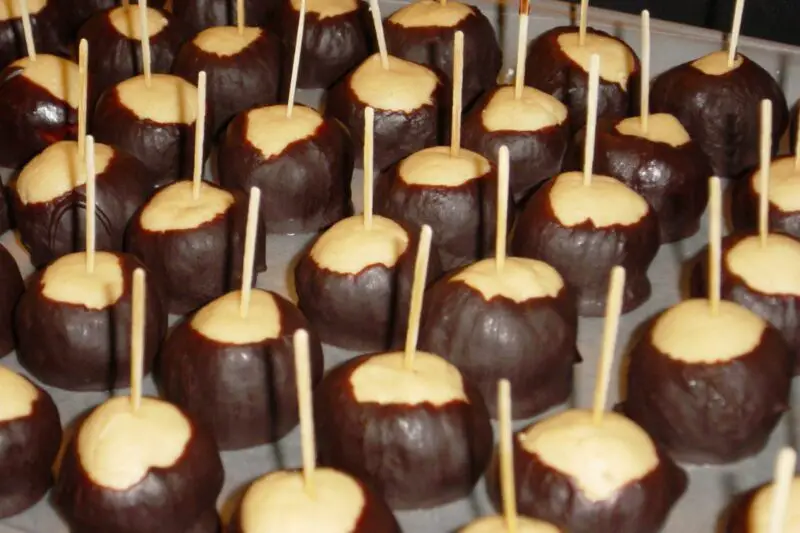 If tiny balls of creamy peanut butter coated in a rich layer of dark chocolate sounds like your idea of a tasty dessert, then you definitely won't want to miss out on these delicious buckeyes.
Not only are they a ton of fun to make in the kitchen with the kids helping out, with each small piece bursting with a smooth and creamy peanut butter flavor, you can be sure just one of these little guys will satisfy your peanut butter craving right away.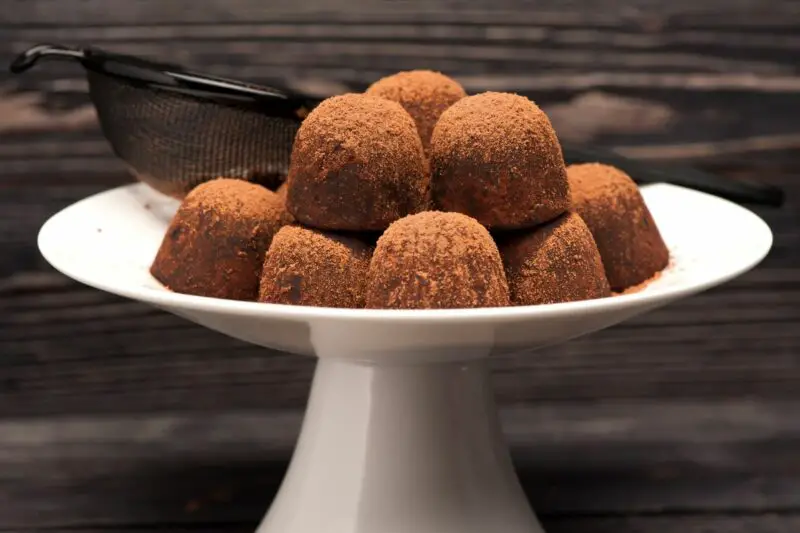 Another miniature bitesize dessert that is packed full of creamy peanut butter goodness, these truffles can be made in a big bulk in just one session which makes them perfect for satisfying multiple people at once after you finish the main meal.
With a vanilla extract alongside the truffles, you really can't go wrong with just how delicious these small desserts are when you take that first bite.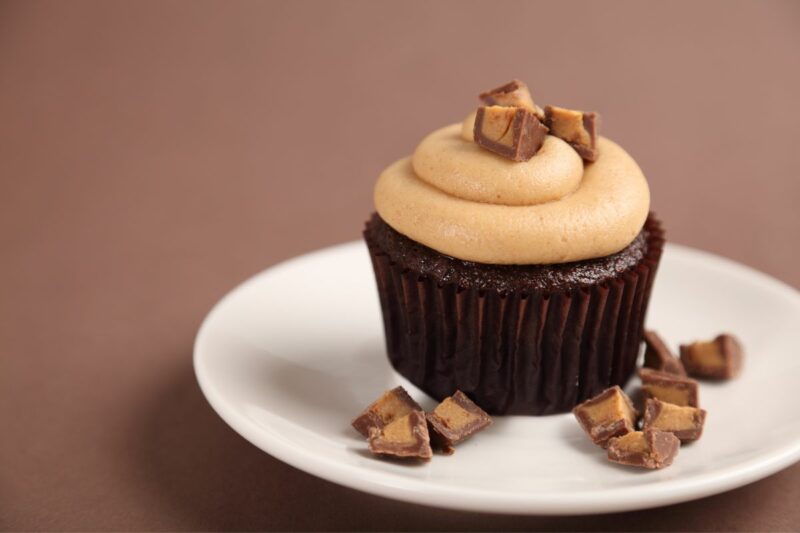 These desserts really are as delightful as they sound, a chewy and crumbly cupcake base which is mixed and topped off with some creamy peanut butter and some jelly to add yet another layer of creaminess and a sweet tang to this fan favorite dessert.
With how easy they are to make, if you or anyone you know is a fan of cupcakes then why not mix in a bit of peanut butter and make them just that bit more delicious.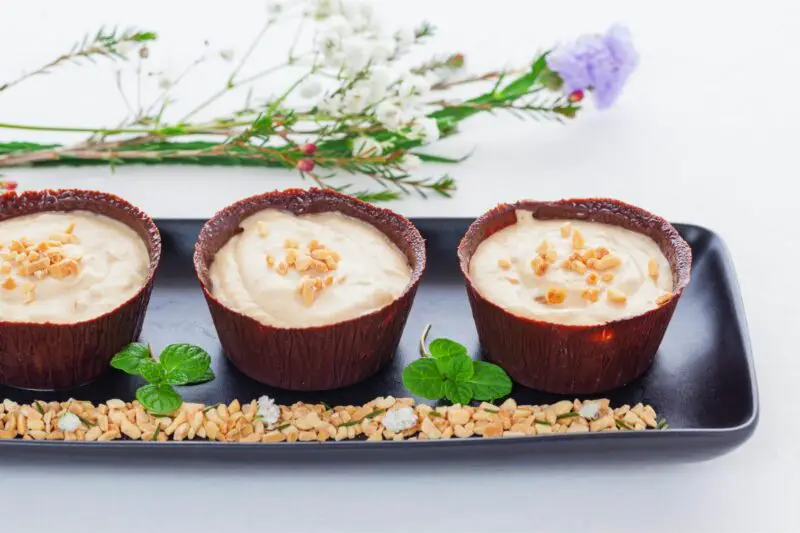 This dessert is perfect for when the temperatures spiked and you want something that can easily cool you down without being too filling or too thick to enjoy.
Gooey on the inside with a soft and chilled exterior, these peanut butter ice cream desserts are a must try, not to mention they come served in a miniature cup so you can be sure the kids won't be making too much of a mess when enjoying them around the house.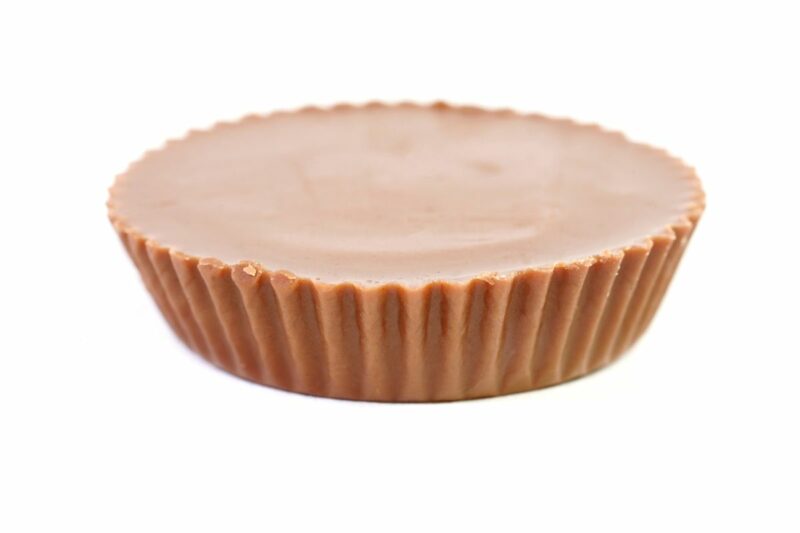 Soft, flaky and a delight to bite into, you can't get much creamier than combining some marshmallows with a little peanut butter which is what makes this dessert so delicious with each and every bite.
With some nuts sprinkled over the top to give it just a little bit of crunchiness, this dessert is perfect for when you think you could fit in just a little more food after dinner or in the evening and want something that is both easy to prepare but also delicious at the same time.
If you really want to make this dessert as creamy as possible, you can even add some light whipped cream layered over the top to create a flavor that your guests will go nuts for.
Summary
Peanut butter is one of the best ingredients you can use to create a delightful dessert that is guaranteed to satisfy both you and your guests, so it's always worth experimenting with a few recipes not only so that you can whip them up and try them right now, but also so you have a few in mind next time you want to prepare a dessert that you know is going to be delicious.