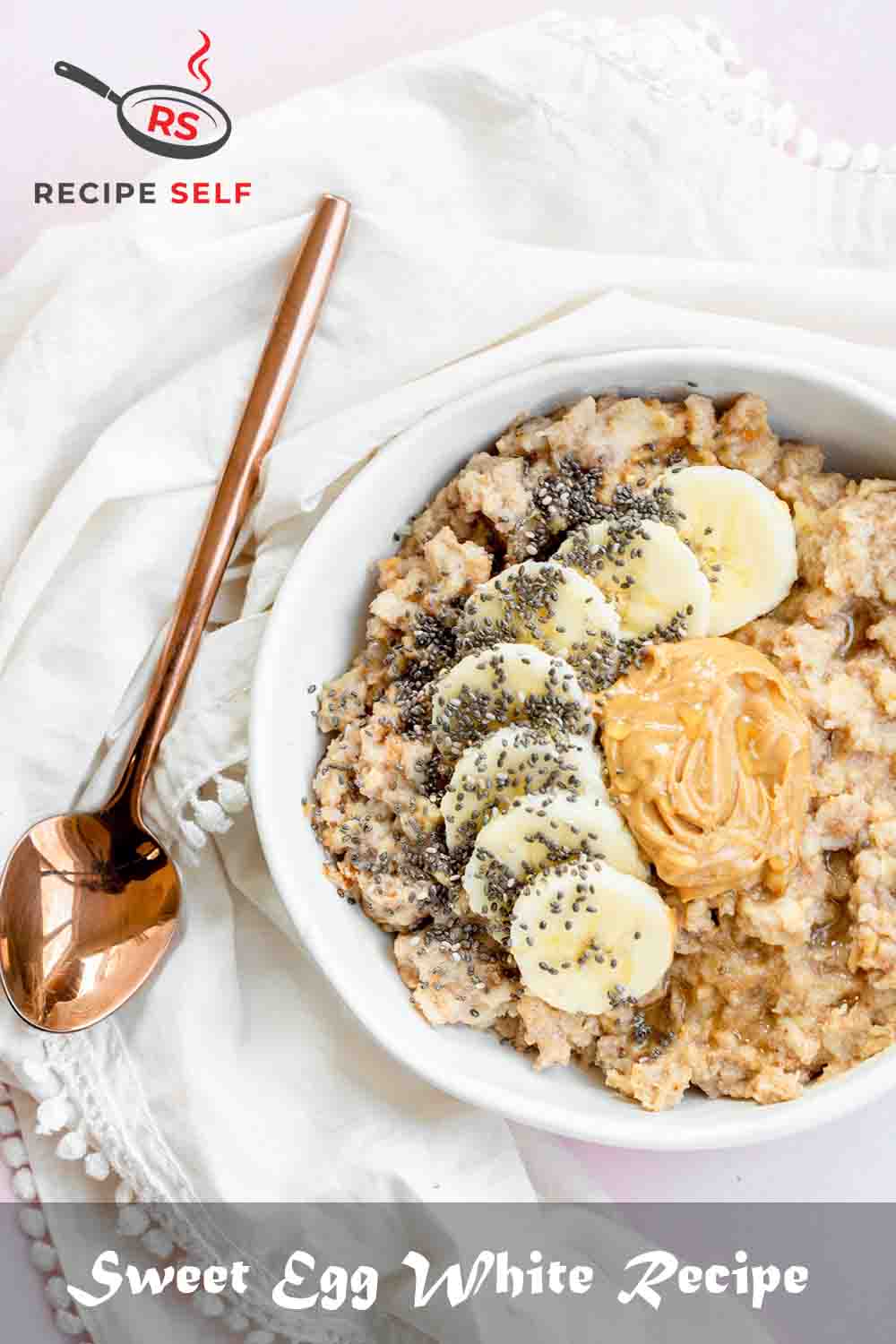 Are you tired of the same old boring scrambled eggs? You can give your taste buds a treat with this sweet egg white recipe. If you are a sweet tooth and you don't mind having a sweet dish as your breakfast, this recipe is perfect for you. This recipe contains sweet scrambled eggs.
How to Make Sweet Egg
You may have heard about egg based dessert recipes. But this dish is best enjoyed at breakfast. The cinnamon egg white mixture fills the kitchen with aroma and your sweet loving appetite with sweet eggs. This dish is very easy to make and you can find the ingredients at your disposal in your own stocked up fridge.
So, let us look into the recipe and make some delicious eggs for breakfast.
Ingredients That You Will Need Are:
Two egg whites
One teaspoon of unsalted butter
One tablespoon of milk (any kind) 
One tablespoon of sugar of artificial sweetener
Half a teaspoon of vanilla extract
Half a teaspoon of cinnamon powder
Half a teaspoon of nutmeg powder
Pinch of salt for taste
Method of Preparing the Sweet Scrambled Egg Step by Step;
Step 1: Whisk the egg whites in a bowl and whisk well.
Step 2: Add in the milk, sugar or artificial sweetener, vanilla extract, cinnamon powder, nutmeg powder and salt. Whisk again until bubbles form on the surface.
Step 3: Heat up a skillet on low medium heat. Add the butter and melt it.
Step 4: Pour the egg mixture and cook without the lid.
Step 5: Flip as a whole part or you can scramble the eggs by running your handle through the mixture, that is according to your wish.
Step 6: Serve with milk bread and maple syrup if you want.
Conclusion
This sweet egg dish requires almost no effort at all. It is like your regular scrambled egg dish only sweet in taste. It includes all the ingredients that are easy to access.
You can easily cook this and eat at your convenience in the morning. This may also be a fine addition to your brunch events or if you would like to enjoy this sweet omelettes with a bagel.
Sweet Egg White Recipe
If you are bored of your daily regular eggs, this sweet egg white recipe is here to change the breakfast routine. Try this at home today with ingredients out of your kitchen, cook and enjoy!
Type: Breakfast
Cuisine: American
Keywords: Sweet Egg White Recipe
Recipe Yield: 1 serving
Calories: 56 Kcal
Preparation Time: 3M
Cooking Time: 5M
Total Time: 8M
Recipe Ingredients: Egg Whites Milk Sugar or Artificial Sweetener Vanilla Extract Cinnamon Powder Nutmeg Powder
Recipe Instructions: Whisk the ingredients until bubbly on the surface Melt butter on a skillet and pour the mixture Let it cook Serve with bread and fruits.