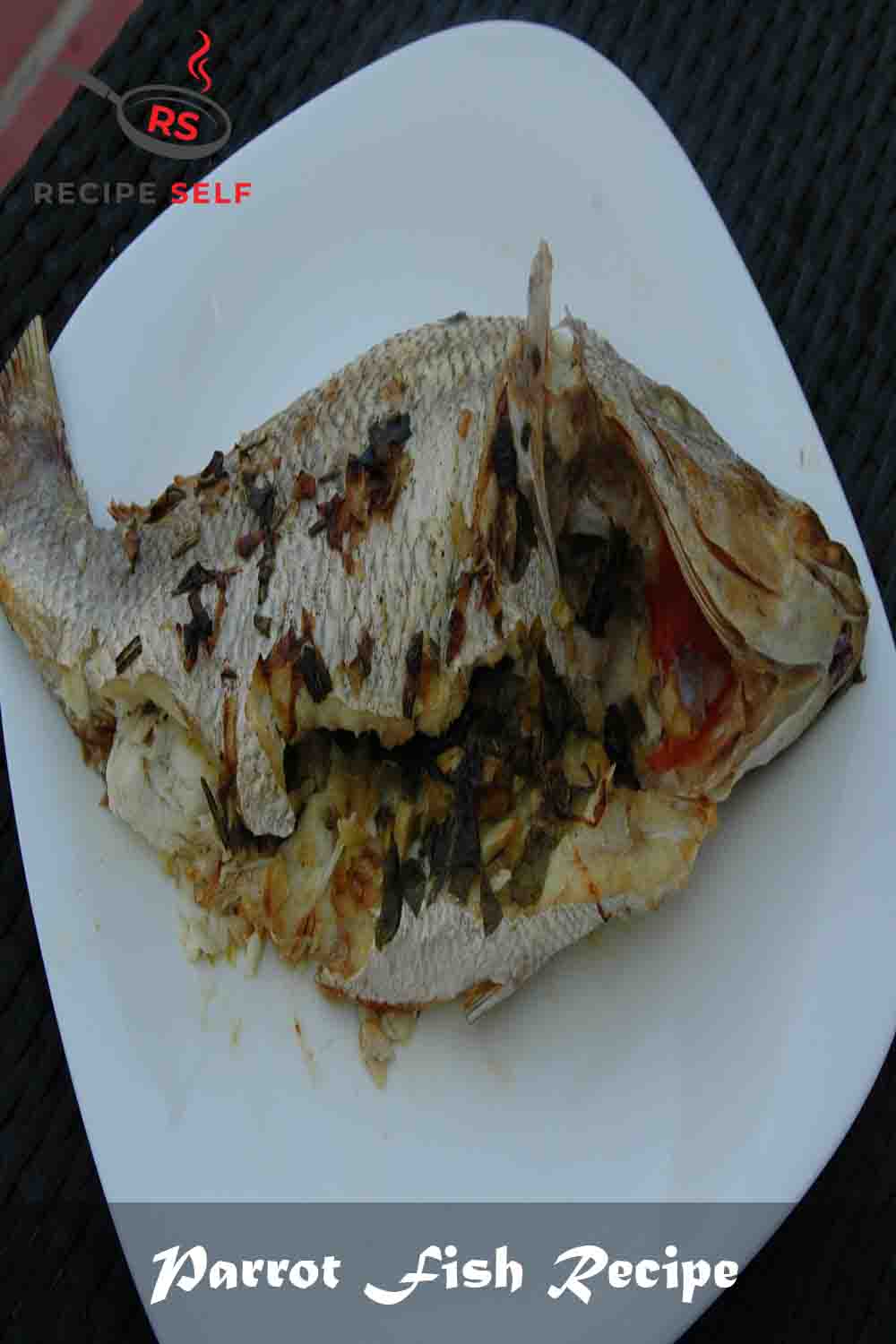 Parrot fish recipe is a sophisticated dish that seafood lovers enjoy a lot. This recipe is popular among the coastal regions. Fried parrot fish is one of the most known recipes in seafood preparation. However, this recipe works with green parrot grilled fish which brings out the delicious flavor and it is enhanced by the seasoning. 
How to cook parrot fish
This process of uhu recipe (another name for parrot fish is uhu) includes some interesting components. The flavors merge well with each other and complement the taste of fresh and mouth-watering grilled seafood. Coastal regions have this dish and it is known to a lot of people who are into the food industry.
Preparing blue fish or parrot fish is easier than it sounds. The actual part of this recipe is not that hard and you can do it on your own. Let us dive into the recipe.
Ingredients That You Will Need Are:
One whole uhu fish (a minimum of five lbs. in weight)
Two big banana leaves, washed 
One cup of mayonnaise
One fourth of a cup of pesto
Four laps of diced Chinese sausage (xiong)
Two whole cloves of garlic
Two large Hamakua mushrooms
Half of a big yellow onion
One wedge of lime
One whole bunch of green onions 
Salt, according to taste
Method of Preparing the Parrot Fish Step by Step:
Step 1: Set the grill to preheat and start preparing the rest of the dish. 
Step 2: Take enough aluminum foil so you can cover and wrap the leaves and fish.
Step 3: Place the foil on your working station, place one banana leaf on top of the foil. Smoothen it out. 
Step 4: Gut and clean the fish and set it aside. Sprinkle salt on both sides of the fish. 
Step 5: Dice the sausage and mushrooms. Chop the green onions into 1.5 to 2-inch sized pieces. Mince the garlics. Finely dice the yellow onion. 
Step 6: Take a bowl and pour the pesto and mayonnaise in and mix until they form a smooth mixture. 
Step 7: In another bowl, pour the sausage, mushroom, yellow onion and some of the green onion. Take a little bit of the mayo-pesto mixture and add to this mix. Stir and form a stuffing.
Step 8: Take the fish and stuff it with the recently made stuffing. Layer the outer surface of the fish with the mayo-pesto mix. Place it on the first leaf and place the second banana leaf on top of the fish. Take up some more aluminum foil and place it on top of the second leaf. Wrap it all up tightly. 
Step 9: Grill the wrapped fish for 30-35 minutes. Take it off the heat carefully. Unwrap and serve with squeezed lime wedge and sprinkled green onions on top. You can enjoy this dish with rice. 
 Conclusion
The recipe of cooking parrot fish can be done quickly if you are familiar with preparing fish. It can be a homely dish with restaurant grade flavors. The ingredients complement each other and enhance the taste of fresh seafood. Hopefully, you will enjoy it as much as the people in coastal regions often do.
Parrot Fish Recipe
If you love seafood and want to try a great dish, this parrot fish recipe is just what you need to try. Its delicious flavor will have you recommending it to people. Check this recipe out!
Type: Seafood
Cuisine: American
Keywords: Parrot Fish Recipe
Recipe Yield: 4 servings
Calories: 233 Kcal
Preparation Time: 15M
Cooking Time: 35M
Total Time: 50M
Recipe Ingredients: Parrot Fish Banana Leaves Pesto, Sausage Garlic Mushrooms Green Onions Yellow Onion Mayonnaise
Recipe Instructions: Mix the mayonnaise and pesto, make a stuffing with the sausage, mushroom, garlic, onions Clean the fish and sprinkle it with salt. Stuff the fish with the sausage-mushroom mix filling and layer it with the mayonnaise and pesto mixture Wrap with banana leaves and aluminum foil Grill and serve hot with green onion and lime wedge garnish