Just like with a lot of our favorite meals and desserts, Italy has contributed a tremendous amount to cocktails and have produced some of the most popular recipes to date that are a must know for bartenders.
You don't only need to leave these delicious beverages for when you reach the bar however, while Italian cocktails are well known for being packed full of unique flavors that are made from a mixture of colorful and vibrant ingredients, many can easily be made at home in just a few minutes and are a great choice when you want to provide you and your guests with a delicious cocktail at any time of the year.
Here are 15 of the most delicious Italian cocktail recipes you can stir up today and that you can be sure you will be preparing for those big occasions again in the future.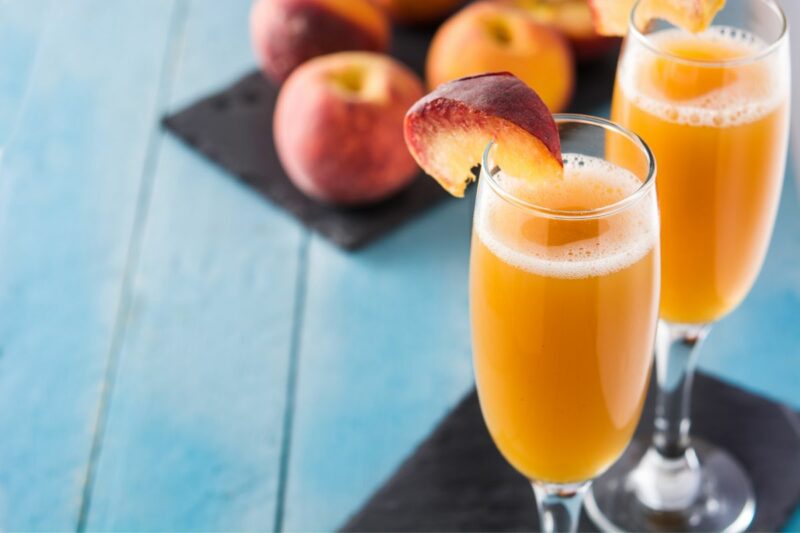 This cocktail really can be considered a masterpiece with the genius mixture of delicious ingredients mixed into it, which is appropriate considering it was named after the 1940s Venetian artist Giovanni Bellini.
The colorful and vibrant bellini is a sparkling wine cocktail that uses just a few ounces of chilled prosecco to give it that delicious kick with some chilled white peach puree mixed in to add a good amount of fruity flavor that really allow this brunch beverage to stand out.
Serve in a champagne flute to finish this cocktail off the right way.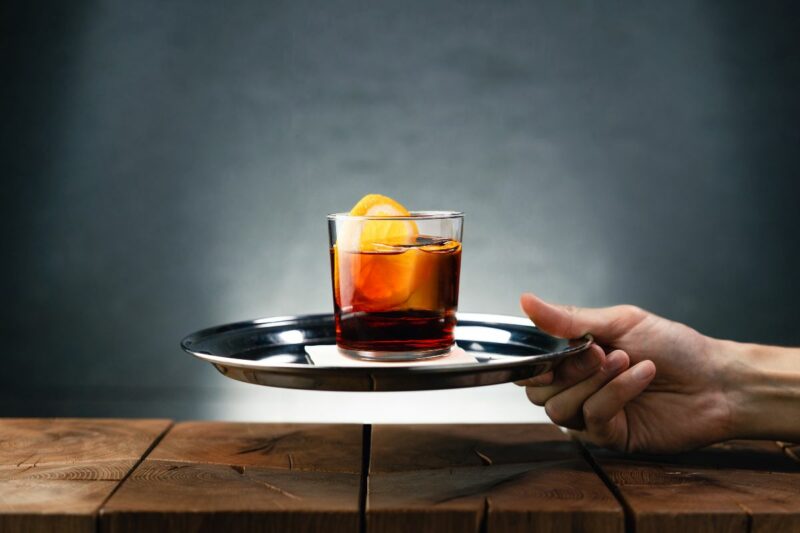 It has long been said in Italian legends that years ago, a busy Italian bartender accidentally used prosecco instead of gin when serving up the popular negroni cocktail.
What he created was a spin on this classic beverage which is a little more fizzy, but still retains that sweet and succulent taste thanks to the included campari and sweet vermouth, not to mention some orange twist at the end to add just a hint of fruitiness.
Originating in the lush coastal city of Venice, this cocktail uses freshly squeezed mandarin juice as a switch up from the regular peach puree which is a lot sweeter on the taste buds but is evened out elegantly by the prosecco and wedges for garnish.
Quick and easy to make while still being delicious, the famous puccini can be ready to take a few sips from in around 3 minutes.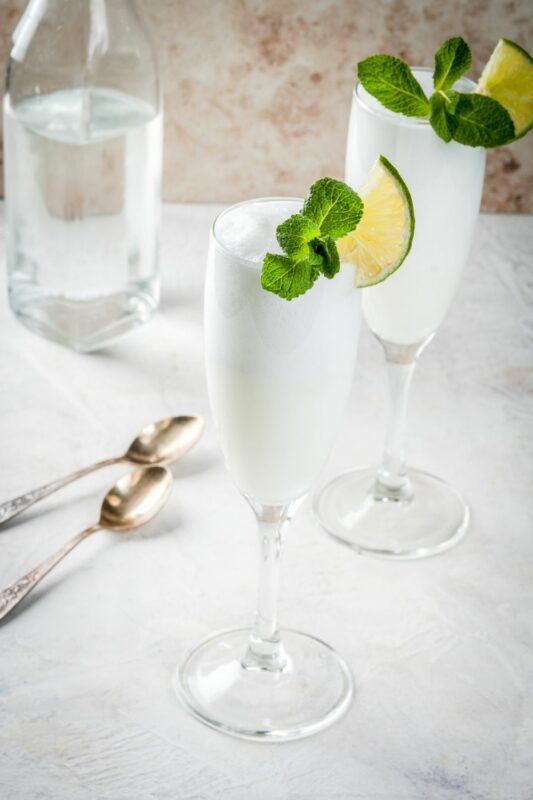 This cocktail is a refreshing mix of lemon gelato, lemon sorbet, vodka and prosecco to create a delicate and delicious mixture of flavors that is incredible to enjoy as an after-meal appetizer.
Traditionally a drink enjoyed by the Italian aristocracy in the 18th century, this drink will leave you and your guests feeling delighted and refreshed as soon as you try it out for the first time.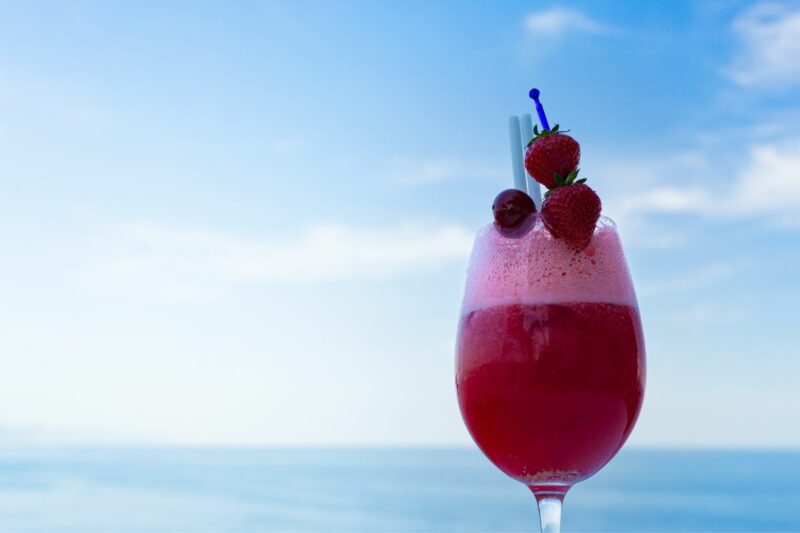 For all those fans of the juicy taste of strawberries, you won't want to miss out on the rossini which is literally made from two ingredients; pureed strawberries and chilled prosecco and while it might not seem like a lot, it creates a juicy blend that is not too overpowering and can be garnished with strawberry slices for even more fruity flavor if you wish.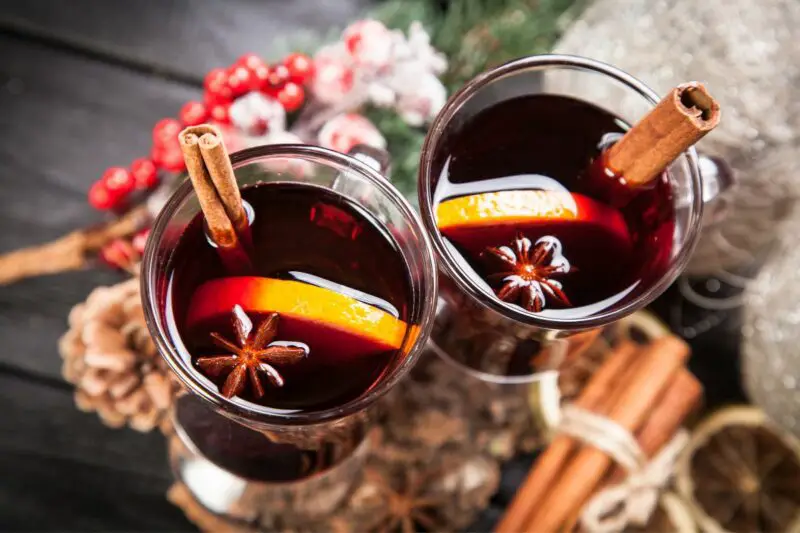 While mulled wine is made from a mixture of ingredients used by the Ancient Greeks and the Romans, today it is enjoyed all around the world for its magnificent blend of wine with a little sugar and cinnamon to make it a bit sweeter than normal.
While often made as a Christmas cocktail, feel free to make this delicious cocktail any time of the year and serve it either hot or cold, part of the beauty of mulled wine is just how much you're allowed to customize it so you can make the perfect beverage.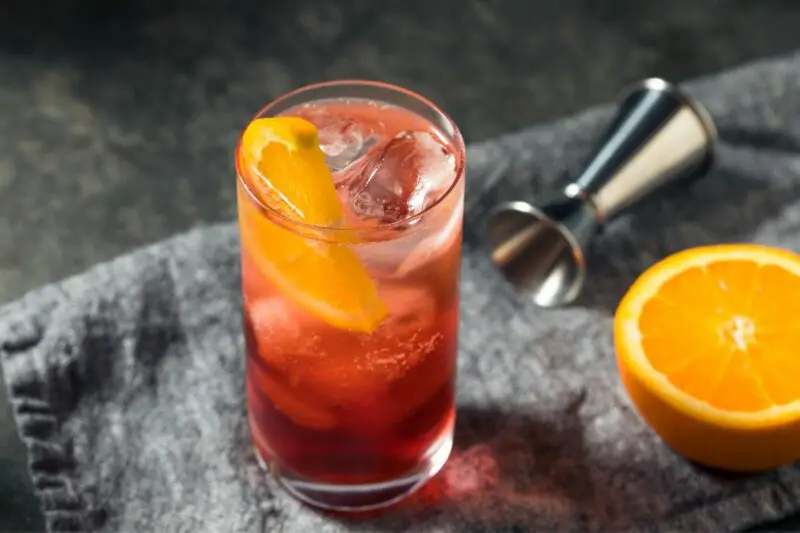 Believed to have first been made at Gaspare Campari's bar in 1860's Milan, this cocktail is all about the mixture between the martini rosso and campari which contains a delicate blend between being incredibly sweet and having just a little bitterness.
With some soda water, orange and lemon slices added for good measure, the Americano is excellent as an appetizer for family get-togethers and parties where you really want to impress the guests.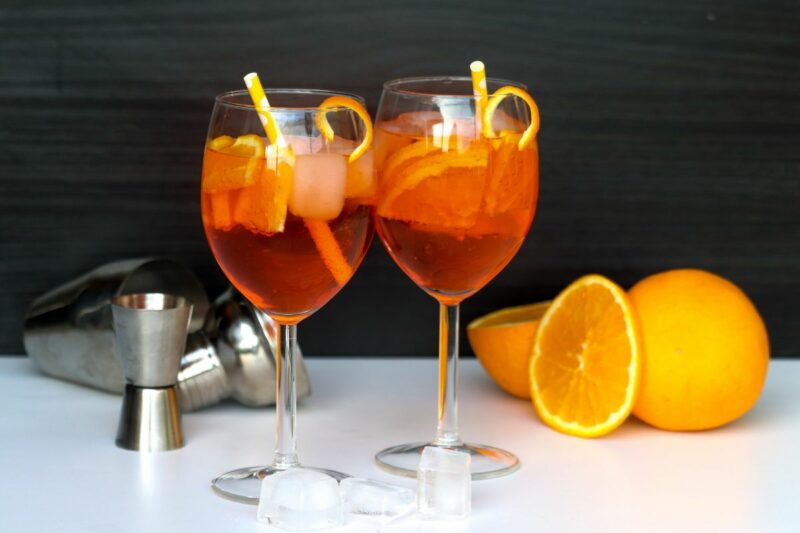 Some of us prefer a more mild and much less sweeter cocktail, especially in the colder months where the sun is nowhere to be seen.
This classic aperol spritz provides the solution for this by cutting the chilled prosecco with some aperol and club soda to make a milder Italian cocktail that is still bubbly and refreshing, not to mention it can be made in less than 5 minutes.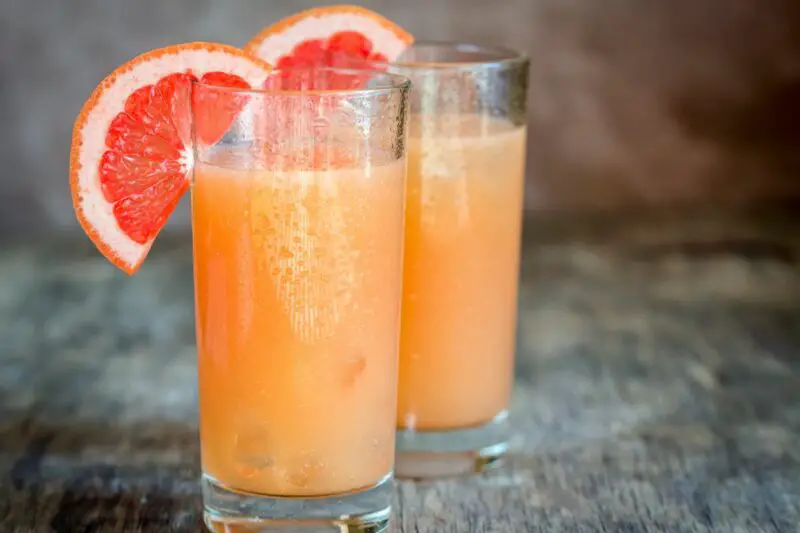 This Italian spin on the classic Mexican paloma manages to create the perfect blend of sweet and sour with neither overpowering the other thanks to the various juices mixed in including grapefruit and lemon juice.
Along with the tequila and some simple syrup to add just a little more creaminess, this cocktail is a strong but mild tasting combination that is delicious with each and every sip.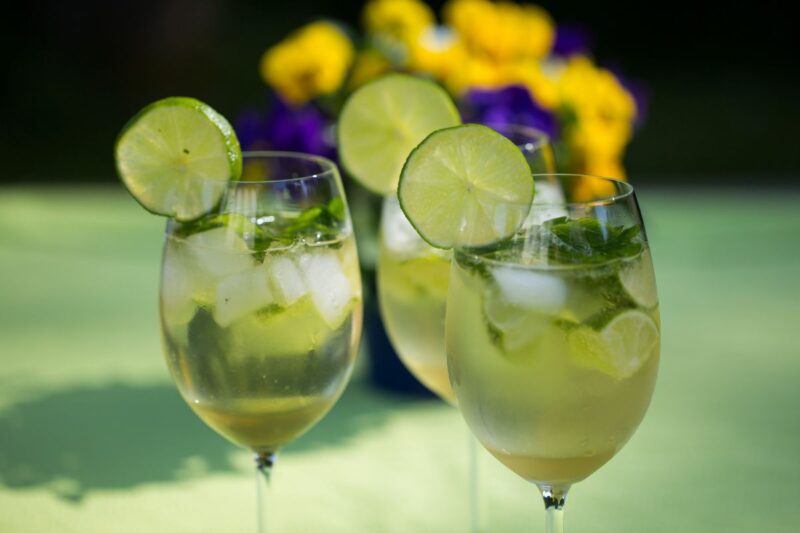 Feel free to use either prosecco or sparkling white wine for this delicious cocktail which is a little minty and packed full of a mild alcoholic flavor that is slightly reminiscent of a mojito, but with a much softer kick.
Use some soda or sparkling water to dilute the cocktail just a little bit so that it becomes easy to digest and a great seasonal drink for any special occasion.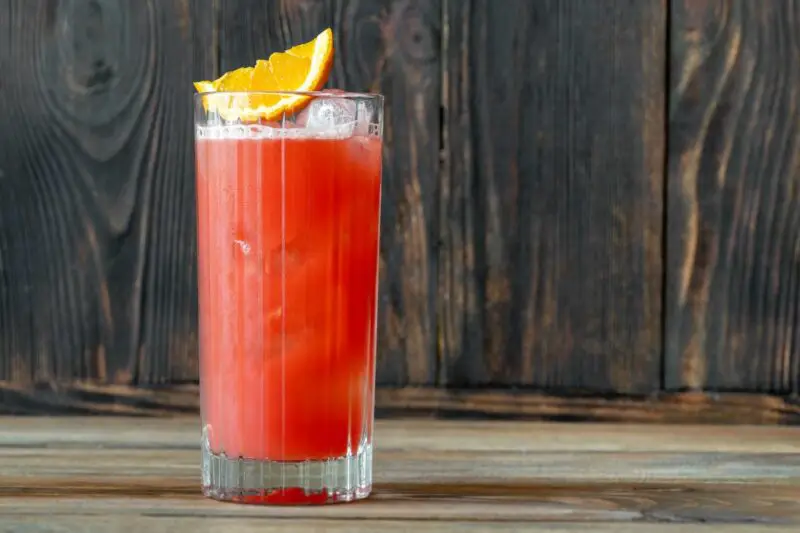 An Italian classic named after one of the country's most important historical figures, if the colorful appearance of this cocktail isn't enough to entice you then the delicious blend of tangy orange juice with slightly bitter campari definitely will.
Recently it has become more popular to add just a little more of the orange juice as this makes the drink a little more refreshing and gives it a slightly more familiar tangy and fruity taste, but don't hesitate to mix it to your own preferences.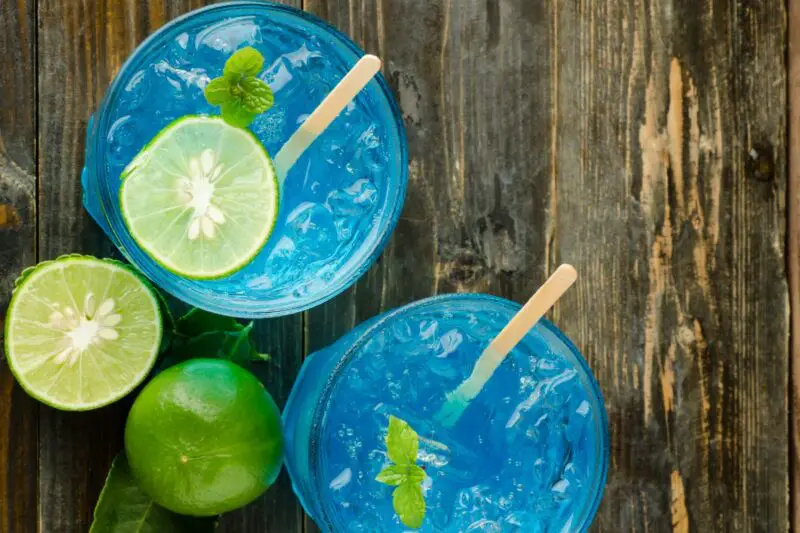 Also commonly known as angelo azzurro, this crystal blue cocktail is as strong as it is delicious.
With the combination of blue curacao and gin, because of how potent the taste is it is often advised to serve the blue angel in small glasses and enjoy its incredibly vibrant and sweetened flavor with a few sips at a time to get the maximum amount of taste from this romantic Italian cocktail, perfect for a one to one with that special someone.
While the pirlo cocktail is often compared to the classic spritz in terms of appearance and taste, any cocktail enthusiast will immediately tell you that the texture and overall taste is actually a lot different due to the use of different types of red and white wine which makes it a little more potent and sugary which to many people is a lot more exciting.
Perfect for any occasion, there's not many cocktails that go down as well as a smooth and elegant pirlo, especially when the temperature starts to spike.
This venetian spin on the fan favorite spritz cocktail can be made with white wine instead of prosecco, however the aperol or campari are a must have ingredient that makes this tasteful cocktail as vibrant as possible with a slight bubble to keep the taste from ever being stale.
Because of its ruby red appearance and much stronger flavor, most people will choose campari as their preferred mixture in the drink, however aperol is a little more citrusy and more refreshing which can make it a bit more suited for when you're preparing an appetizing cocktail for the summer.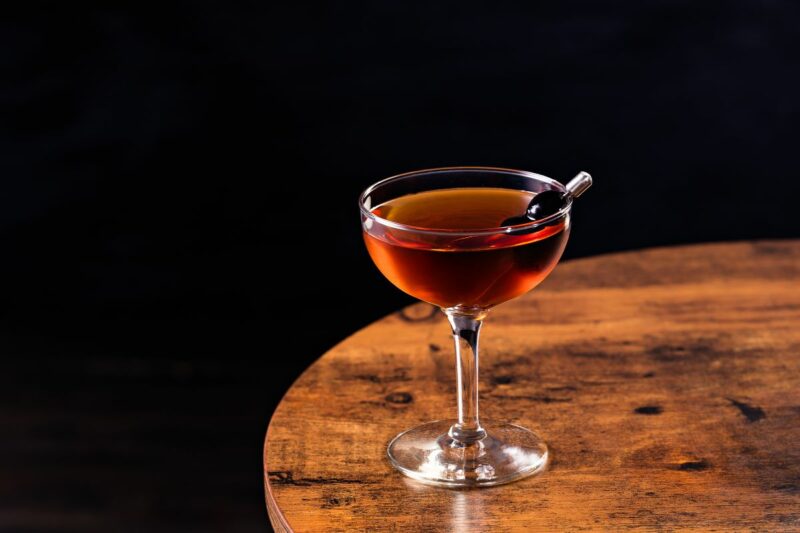 In this Italian spin on the popular gin based cocktail, the blend between red vermouth and gin creates a beautiful blend of tastes that is simple and easy to make but certainly packed full of memorable flavors.
As well as being light and very low in calories, this cocktail is a great appetizers to sip on before a big and hefty meal which is perfect for getting everyone ready for the main course without being too thick or sickly.
To make this cocktail as fruity as possible and to really impress any guests who try it, garnish each glass with a few maraschino cherries to finish off one of the most popular Italian cocktails the right way.
Summary
Some of the most vibrant and delicious cocktails got their start in Italy, so it's never a bad idea to whip up a few for those big occasions, especially since each of these cocktails can be made so easily and in little to no time at all.
For an appetizing mix of flavors that you can be sure will leave you and your guests wanting more as soon as they take that first sip, you can't go wrong with these popular Italian cocktails.