🍽️ Worried about what to cook? Look no further! Indulge in these delicious and easy-to-make Bonefish Grill Pesto recipes that promise to create enjoyable moments in a jiffy. Get ready to present your dishes with simplicity and smartness, making your cooking experience a memorable one!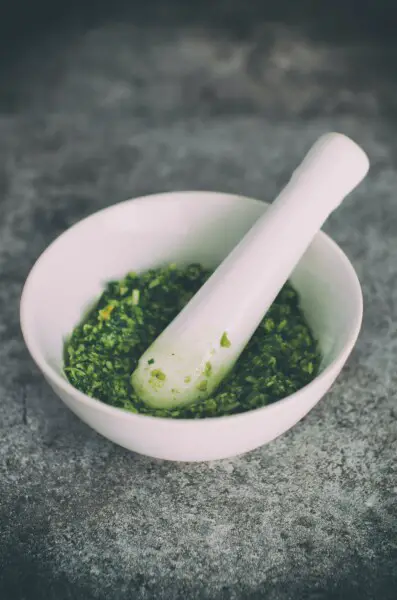 Bonefish Pesto Dipping Oil
Are you ready to tantalize your taste buds? Dive into the flavors of balsamic vinegar, parmesan cheese, and pesto with this delectable dipping oil recipe. It's the perfect way to curb your hunger and entertain your guests!
Ingredient List
¼ cup parmesan cheese
¼ cup pine nuts
¼ cup olive oil
¼ teaspoon salt
1 cup basil leaves
2 cloves garlic [Chopped]
6 kalamata olives
Direction Steps
Blend olives, pine nuts, garlic, salt, basil, and cheese in a food processor.
Gradually add olive oil while continuing to blend.
Voila! Your favorite bonefish grill bread dip is ready to be served with your choice of bread.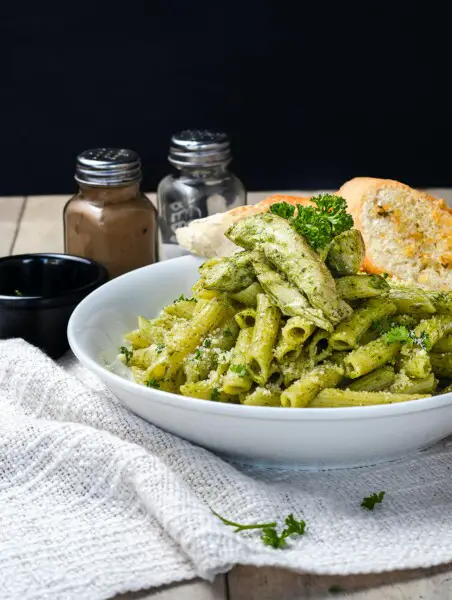 Pesto Fries with Creamy Pesto Sauce
Calling all Pesto Fries enthusiasts! Prepare yourself for a scrumptious treat with this simple and irresistible recipe. Pair it with creamy pesto sauce for an explosion of flavors that will leave you craving more.
Ingredients List
Potatoes
Dry Parmesan cheese
Creamy Pesto Sauce
1 tablespoon olive oil
1 teaspoon sea salt
1 teaspoon paprika
1 teaspoon Mrs. Dash garlic & herb
1 tablespoon Worcestershire sauce
5 medium russet potatoes
½ teaspoon black pepper
⅓ cup buttermilk/⅓ cup mixing milk with 1 tsp vinegar)
⅓ cup sour cream
⅓ cup mayonnaise
⅓ cup pesto sauce
⅓ cup pesto sauce
¾ teaspoon sea salt
¼ teaspoon black pepper
Direction Steps
Slice the potatoes and combine them with the other ingredients in a bowl.
Grab a large baking sheet, [11×17]. And spread cooking spray.
Now bake at 425 degrees Fahrenheit. [20 minutes]. Combine fries around, and bake [15 minutes] Note- Bake it well until it turns into browns and crispy. Then spread some amount of parmesan cheese.
Dress everything up by combining the ingredients for the creamy pesto sauce.
Serve these pesto fries with the creamy pesto sauce for a taste sensation like no other.
Conclusion
If you have a passion for culinary delights, these recipes are a must-try! Each dish promises to impress, leaving your taste buds mesmerized. Whether you're planning a party or a casual get-together with friends, these Bonefish Grill Pesto recipes deserve a spot on your menu. Prepare to elevate your culinary game and create unforgettable moments with ease!
You May Like Also: