If you want to impress your guests at dinner time, then these desserts are definitely going to get them talking.
They are also great for kids' birthday parties, potlucks, and other events where you don't want to spend too much time cooking.
I'm sure you'll agree that these desserts are super easy to prepare, and they taste amazing. So, what are we waiting for? Let's begin!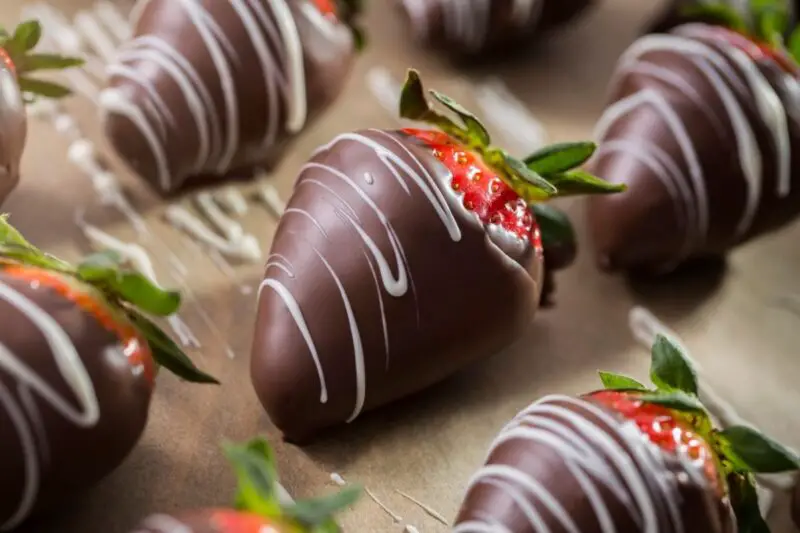 Strawberry season is here again, so why not make a beautiful display of strawberries covered in chocolate?
This is an incredibly easy recipe that takes just 10 minutes to put together.
The best part of this dessert is that they are not only yummy but relatively healthy too!
Strawberries are rich in antioxidants and fiber while the dark chocolate has lots of minerals like iron, magnesium, copper, zinc, and potassium.
This dessert is perfect to set out at parties or even bring with you on a picnic on a nice sunny day!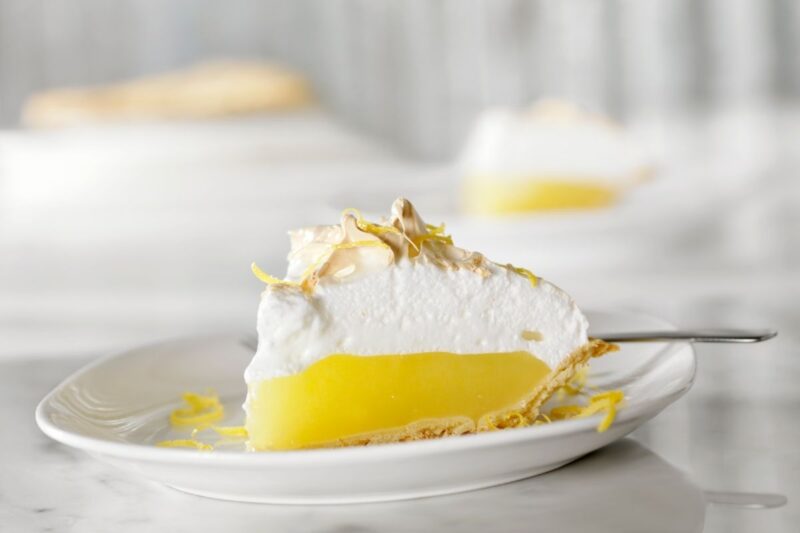 This lemon meringue pie is one of my favorite summer desserts. It's light, fluffy, and full of fresh lemony goodness.
If you're looking for something special to serve at a party, this is the perfect recipe.
You can easily customize it by adding different fruits such as blueberries, raspberries, or peaches.
Or, if you prefer, you could use frozen fruit instead of fresh. Either way, this is a quick and easy dessert to whip up that the whole family is going to love!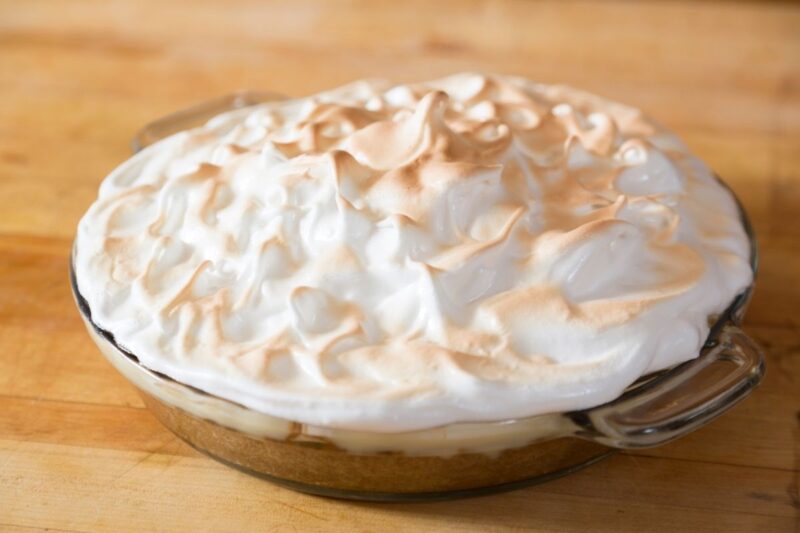 Bananas are packed with nutrients and vitamins including vitamin B6, vitamin C, folate, niacin, riboflavin, pantothenic acid, thiamine, and biotin.
Bananas are also high in dietary fiber which helps lower cholesterol and blood sugar levels.
These are all reasons why bananas are considered a superfood!
This banana cream pie is another wonderful dessert option that doesn't require any baking skills.
All you need to do is mash two ripe bananas, add vanilla extract, and mix everything until smooth.
Then, pour into a pie shell and top with whipped cream. Serve this at a dinner party, holiday gathering or summer BBQ for everyone to enjoy!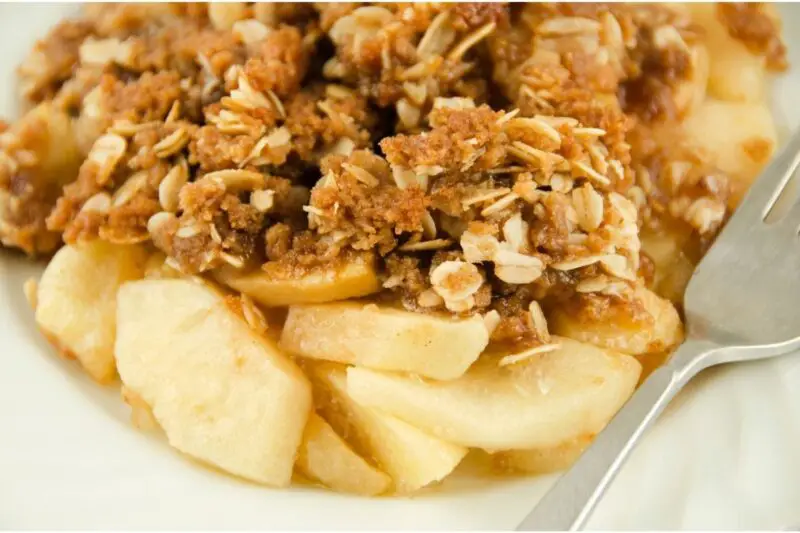 Who says apple crisp needs to be made from scratch?
This apple crisp is made using store bought ingredients, and it tastes absolutely delicious. Plus, it comes together quickly and requires minimal effort.
This dish is perfect for entertaining since it can be made ahead of time and kept in the fridge until needed.
Simply slice apples, toss with cinnamon and brown sugar, layer in a casserole dish, and bake.
When ready to serve, sprinkle with powdered sugar and enjoy!
This dish is absolutely perfect for fall and winter dinners when apples are abundant.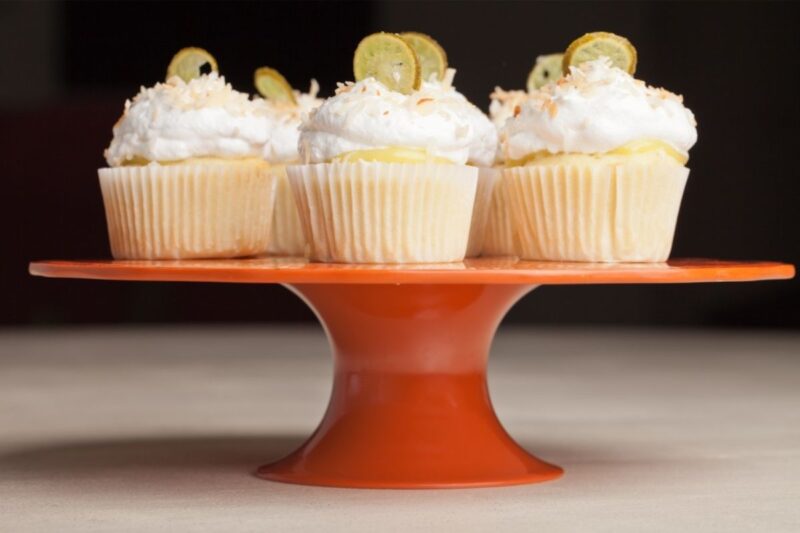 These coconut lime cupcakes are bursting with flavor and have a delightful tropical twist.
They are moist and soft thanks to the addition of shredded coconut.
The combination of sweetened condensed milk and coconut milk gives them a creamy texture.
Topped off with a generous amount of lime zest and juice, these cupcakes are definitely worth making.
They are simple to put together yet look very impressive when served.
This recipe is a citrus twist on your classic cupcake that is perfect for the summer as a light and refreshing snack!
You'll want to make sure you get ripe and juicy limes though because they really make a difference!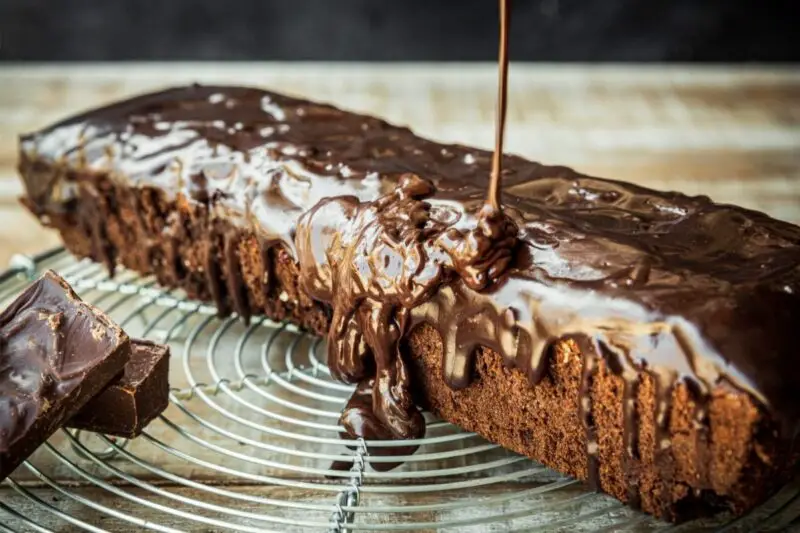 Chocolate pudding cake is a decadent treat that will leave you feeling satisfied after every single bite.
This version uses flourless chocolate cake batter combined with silken tofu pudding.
Tofu pudding adds protein and calcium to the otherwise gluten-free cake.
It has just enough sweetness to balance out the saltiness of the chocolate.
Top with vegan marshmallows and chopped walnuts for an extra crunch.
This is a great dessert to bring to a potluck or share with friends. Chocolate pudding cake is always a crowd-pleaser!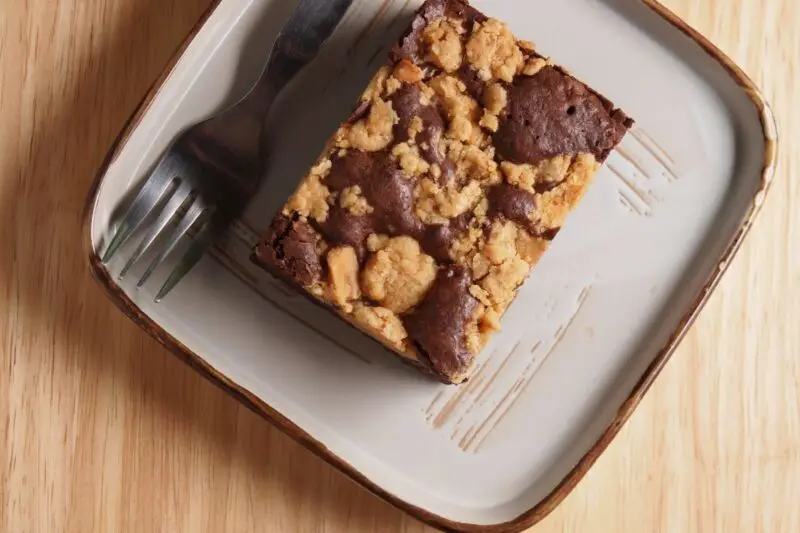 Peanut butter brownies aren't just good…they're amazing!
Made with peanut butter cups and topped with mini peanut butter cups, these cookies are rich, gooey, and chock-full of peanut butter goodness.
If you like peanut butter then you're going to love these cookies!
Best of all, they only take 15 minutes to prepare and come together easily without much fuss.
These are the perfect cookie to satisfy your sweet tooth while still being healthy.
This recipe is best enjoyed during the warmer months when fresh fruits and berries are plentiful.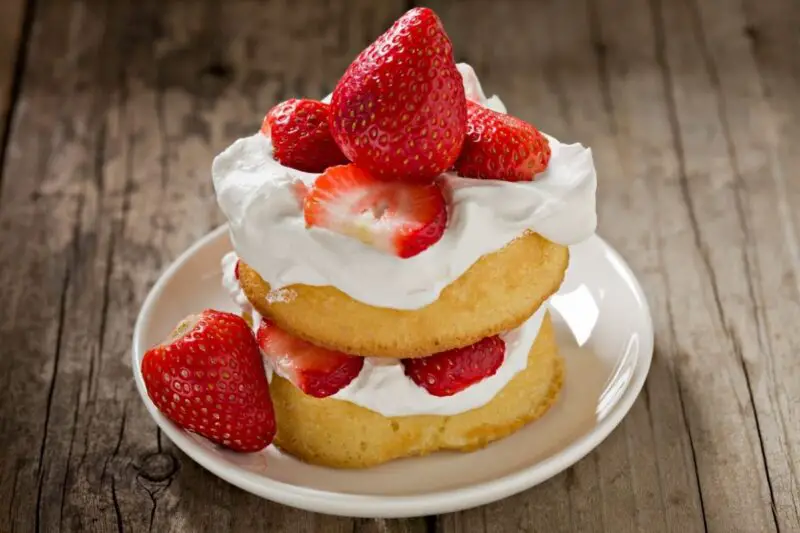 Strawberry shortcake is one of those desserts that's impossible not to love.
There's something about strawberries mixed with fluffy biscuit dough that brings out the kid in everyone.
And who doesn't love strawberry shortcake? With this easy and fun strawberry shortcake recipe, you won't believe how quick and easy it is to make.
Just mix up some biscuits, layer with sliced strawberries, and top with whipped cream. Simple and scrumptious!
Strawberry shortcake is perfect for the spring and summer when strawberries are at their peak.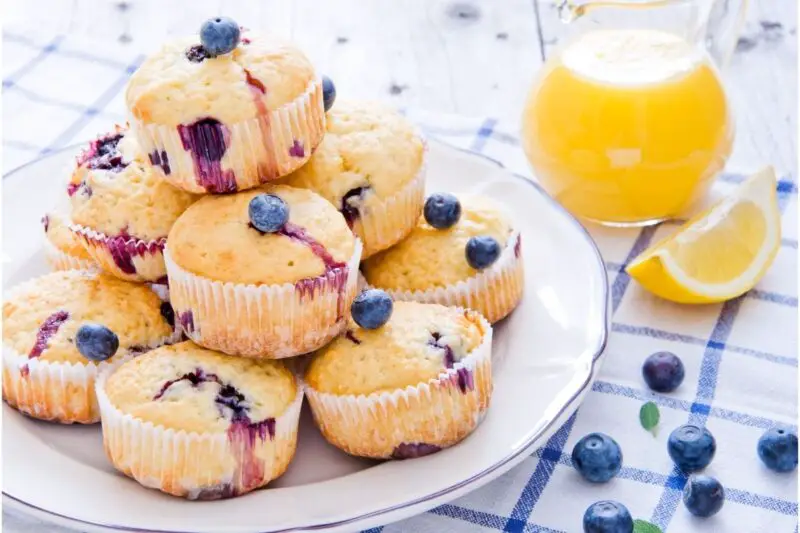 Blueberries are such a versatile fruit; they can be used in so many ways.
In muffins, blueberries add moisture and a pop of color to any breakfast table.
These muffins are made with whole wheat pastry flour which means they're packed with fiber and nutrients.
For added nutrition, try topping these muffins with almond slivers instead of granulated sugar.
Not only do almonds provide essential vitamins and minerals, but they also taste delicious.
Almond slivers give the muffins a subtle nutty flavor that goes perfectly with the tartness of blueberries.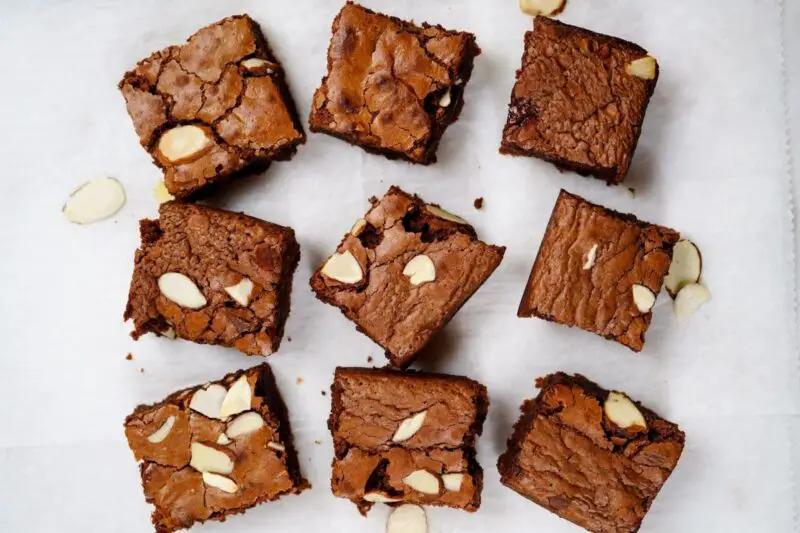 These fudgy brownies are loaded with chocolate chips and nuts.
They're baked into a thick slab using a brownie base and then drenched in melted chocolate.
After cooling, cut into squares and serve warm in the oven. A bit of coconut oil makes them even more moist than other brownies.
The secret ingredient is cocoa powder. Adding cocoa powder gives the brownies a deep chocolate flavor that's sure to please.
Chocolate fudge brownies are a classic favorite that's hard to beat.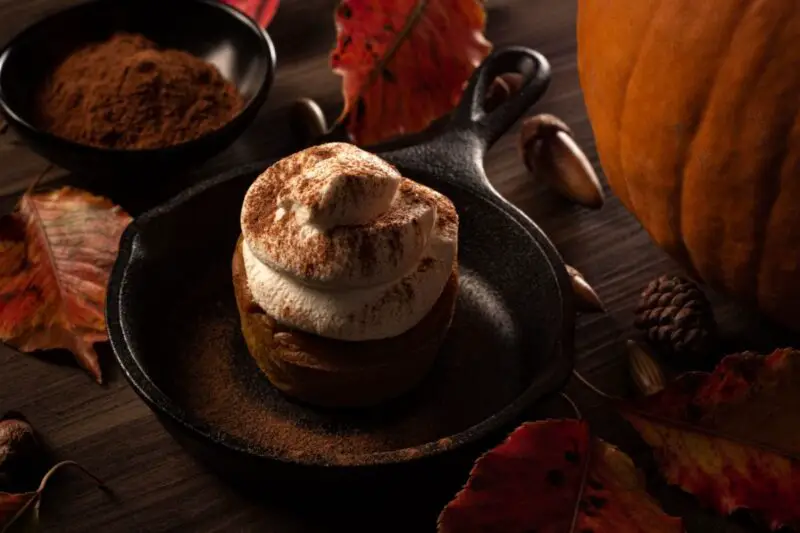 Pumpkin pie cupcakes are everything fall should be: cozy, comforting, and full of pumpkin spice flavor.
Made with soft vanilla cake and spiced pumpkin purée, these cupcakes have a light texture thanks to the use of applesauce.
Topped with homemade whipped cream and a dusting of powdered sugar, these cupcakes are the ultimate comfort food.
You'll want to eat two or three right away because they're that good.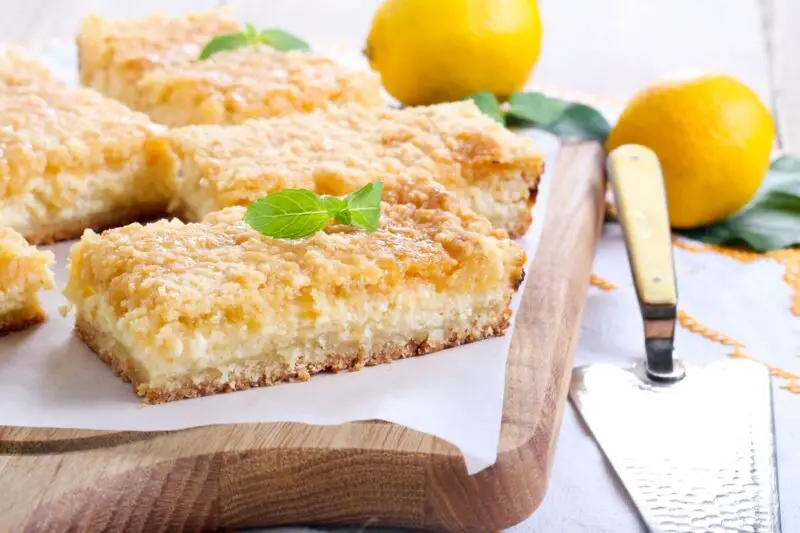 Lemon cheesecake bars are a refreshing twist on an old-fashioned dessert.
Made with lemon curd filling and graham cracker crust, these bars are bursting with tangy lemon flavor.
Top each bar with a dollop of sour cream and sprinkle with powdered sugar before serving.
It may seem strange to put sour cream on a cheesecake bar, but trust us, it works!
Lemon cheesecake bars are the perfect treat to enjoy after dinner as a snack or dessert.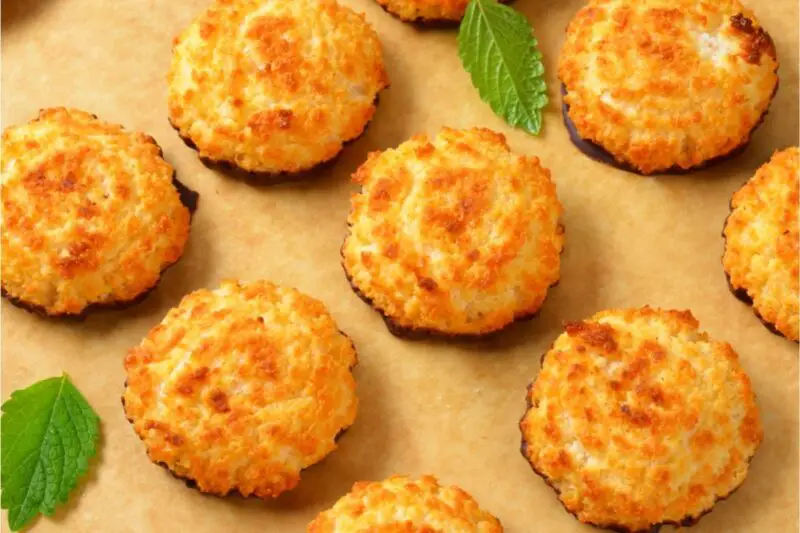 Macaroon cookies are delicate treats that are usually studded with bits of dried fruit.
But what if we told you there was another way to make macaroons?
Instead of adding raisins or cranberries, why not go all out and top your macaroons with shredded sweetened coconut?
This simple swap turns plain macaroons into a tropical delight.
Make sure to let the coconut cool completely before handling it; otherwise, it will crumble apart.
This recipe is super easy and takes just minutes to prepare.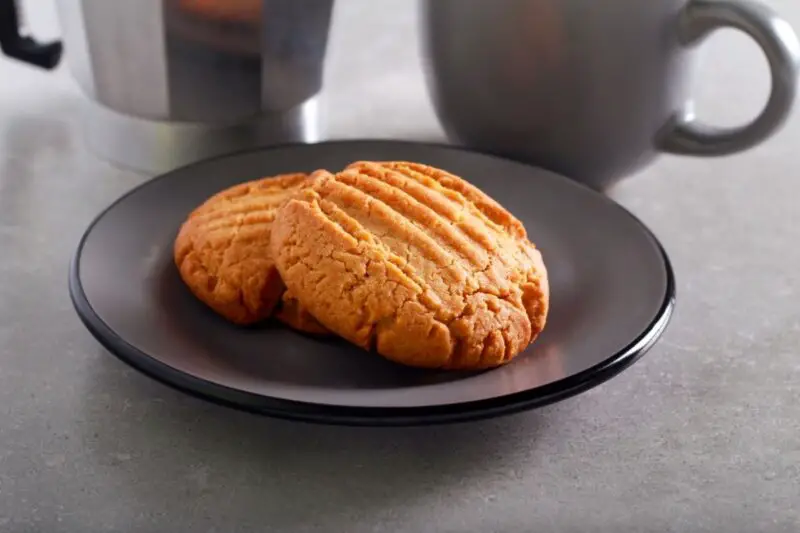 Peanut butter cookies are always a crowd-pleaser – especially around Halloween time.
Try making peanut butter cookies without the usual white sugar by swapping them for honey.
Honey has a rich flavor that balances well against peanut butter.
If you'd like to add some extra crunch, try sprinkling chopped peanuts over the tops of the cookies.
Peanut butter cookies are great to make for birthday parties or movie nights, and they're a snap to whip up.
Blueberries and peaches are a match made in heaven.
When combined, their bright flavors complement each other while bringing out the best in one another' natural sweetness.
This crisp combines juicy blueberries with ripe peaches and oats for a winning combination. Oats give this dish its signature chewy texture.
For added convenience, buy pre washed mixed berries at the grocery store.
All you need to do is drain off the liquid and toss the berries with the oats. Use fresh or frozen fruit, whichever you prefer.
Final Thoughts
Whether you're looking for something sweet to end a meal or a healthier alternative to traditional desserts, these 15 recipes are sure to impress.
From decadent cakes to wholesome pies, everyone can find a sweet treat to satisfy their cravings.