When the weather is completely miserable, and all we can hope for is the burst of excitement we will experience if we get that sprinkling of snow on the ground, we need some delicious desserts to make us feel human again.
There are loads of fantastic winter desserts for cold wintery nights around the dinner table, or to enjoy with a cozy movie night. So, without further ado, let's dive into the 15 best winter dessert recipes to try today!

What Makes A Great Winter Dessert?
We associate the winter months with cuddling up with our friends and families, watching movies and eating mouth watering, dense, delicious desserts.
Most winter desserts will be warm and dense, with chocolate being a main feature of many of the desserts.
Hot chocolate is a very wintery drink, and many of these desserts contain many of the features of a hot chocolate.
Marshmallows, cream and deep chocolate flavors are the features of many of the desserts below.
Everyone has their favorite desserts that they associate with the winter months but below is a list of the desserts that are most commonly associated with cold weather and cozy nights. 
You can't go wrong with Sticky Toffee Pudding. This is a very sweet, deep and dense British dessert that is perfect in the winter months.
It consists of a rich sponge that is filled with dates and it is covered with a sticky toffee sauce. It is great in the winter as it is typically served hot with some cream.
This dessert is great at warming up your insides on a particularly cold day!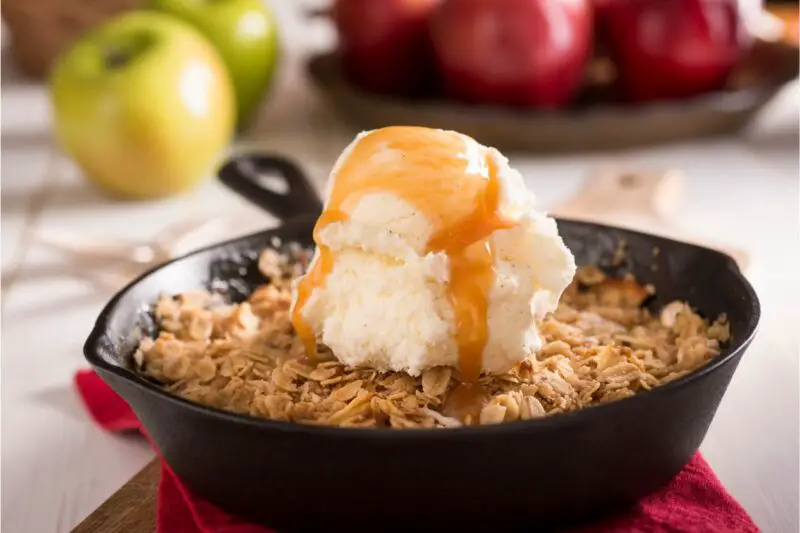 Apple crisps are such a traditional dessert, to be enjoyed when the weather outside is less than desirable.
This is an easy dessert to make, made from baked apples with a buttery oatmeal and sugar topping. This dessert is great served warm with some cream or ice cream.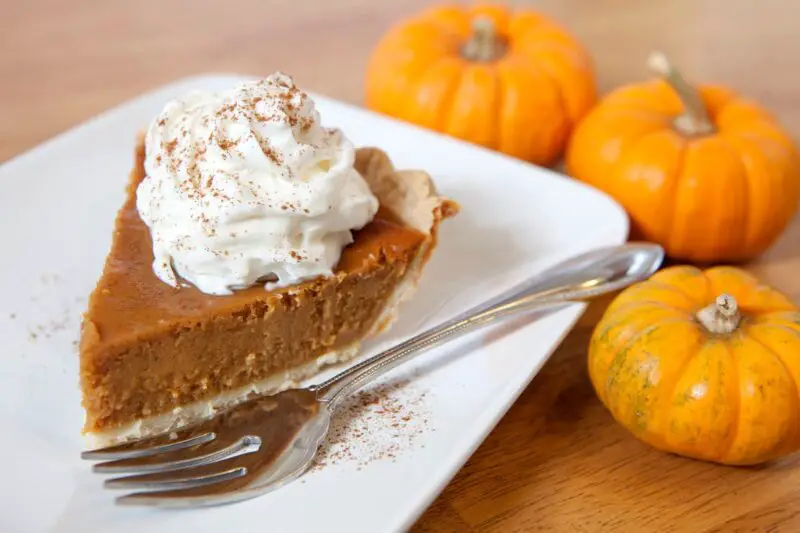 This is a very popular dessert around Thanksgiving time. It is also often served on Halloween.
This pie is traditional and very tasty! You can either make the pumpkin pie from scratch or you can make use of canned pumpkins.
You can make a pumpkin pie in many different varieties. A personal favorite of mine is a pumpkin pie cake.
This is made up of butterscotch flavored blondies, pumpkin pie and cake. These are all covered in whipped cream to create a bold dessert.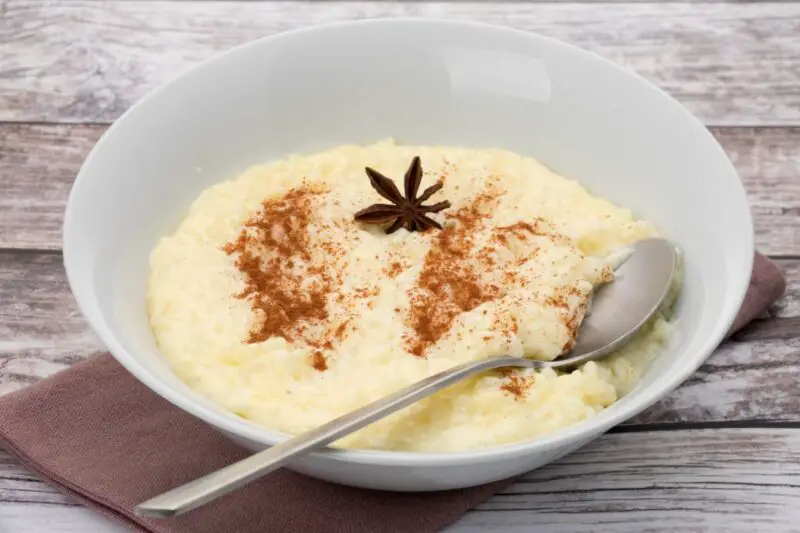 Rice pudding warms you from the inside out. It is super comforting and it is a quick and easy dessert to prepare.
You can choose a flavor. Vanilla rice pudding is often a favorite. You can also enjoy the rice pudding with some strawberry jam.
It is delicious if you serve the pudding with a small amount of cinnamon to add a little extra flavor.
This recipe shows you how to make a very traditional rice pudding dessert.
This dessert has been warming people up in the winter for a very long time and this traditional version gives you the authentic experience.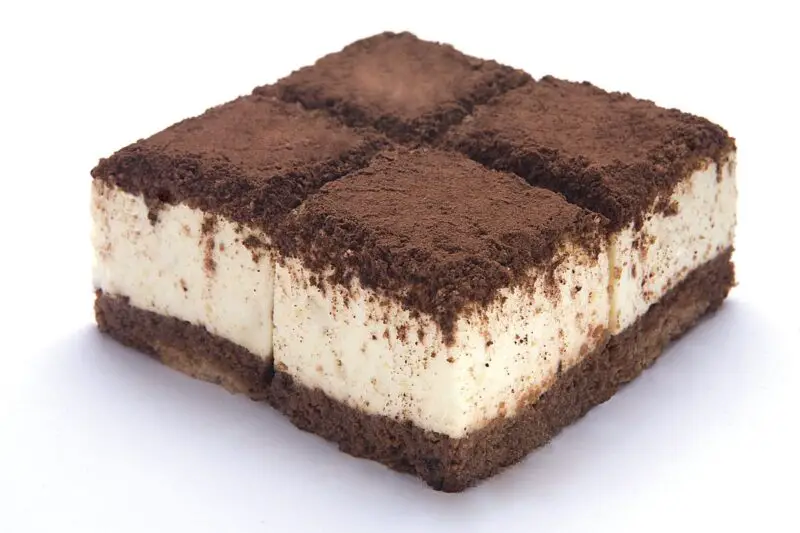 Cheesecakes are often seen as summery desserts, and not ones that you will get out in the winter months.
They are just not warm, dense or chocolatey enough! However, there are variations on the cheesecake which can be very wintery.
This tiramisu cheesecake is life changing for the cheesecake lover who has to wait through all those winter months before they can have their favorite dessert.
With the addition of the coffee flavor, this cheesecake is much denser than the more summery strawberry or raspberry cheesecake.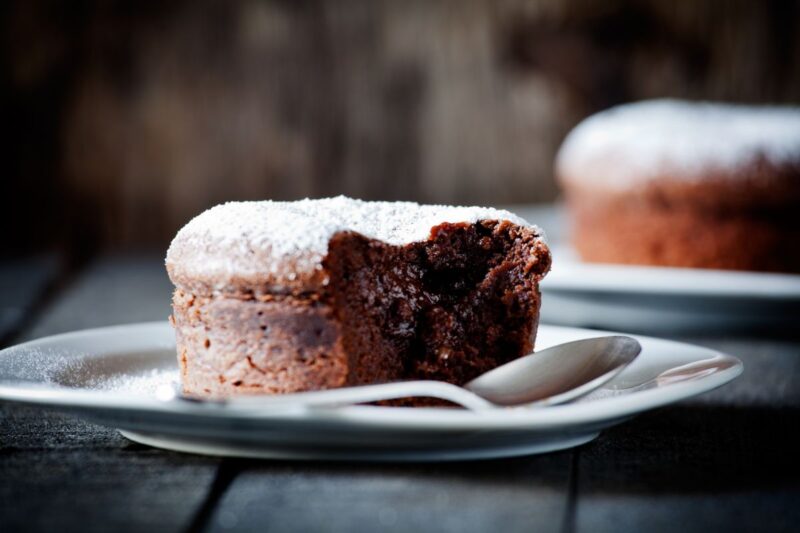 The Mississippi mud cake is a very common Southern dessert which is very well suited to the winter.
It is dense and sweet which is everything we want in the winter.
The presence of mini-marshmallows on these desserts really brings the winter home. This is practically a hot chocolate in a cake.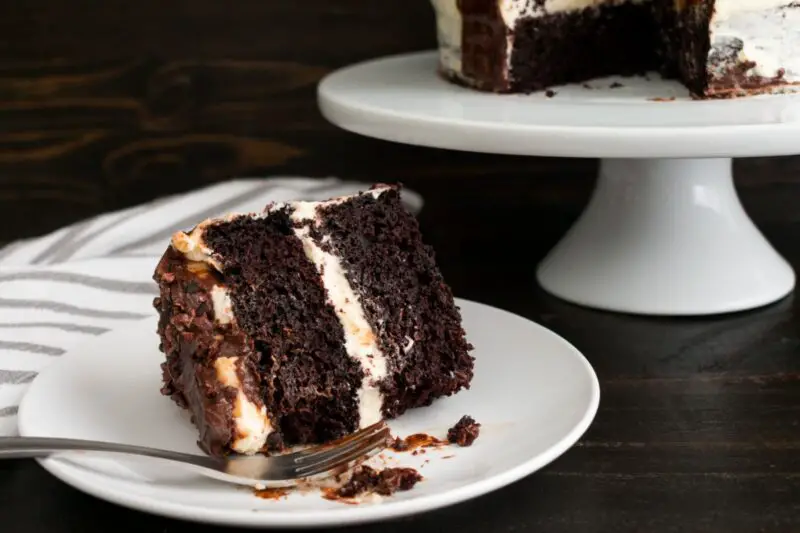 This cake is great if you are on a winter getaway. It has deep, rich flavors and the Guiness gives it a deep chocolate flavor.
This cake is topped with a cream cheese frosting. This cake is both super sweet, and not too sweet all at the same time,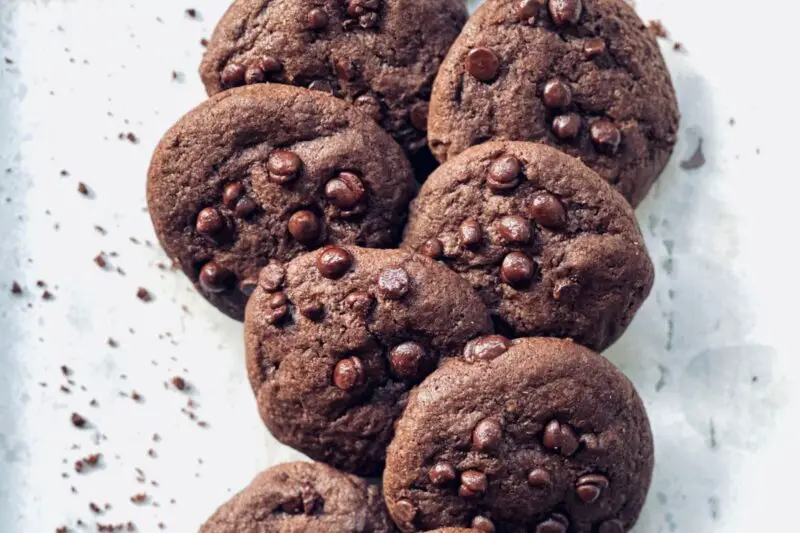 These cookies are full of the flavor of creamy, chocolatey hot chocolate.
They have mini-marshmallows inside them, giving them a sticky edge.
It is a good idea to freeze your marshmallows before you use them in these recipes so that they don't melt. These are great served warm with some vanilla ice cream!
An upside down cake is a great winter recipe! If you're a fan of fruitcake, but you find they can be quite dense, this spongy upside down cake is perfect for you! I personally like using oranges as my upside down fruit.
Pineapples also look great on this cake as they create such a nice pattern on the cake.
This is a great recipe if you like your upside down cake light and spongy.
This cake recipe is a twist on the classic fruit cake and it is a fantastic alternative.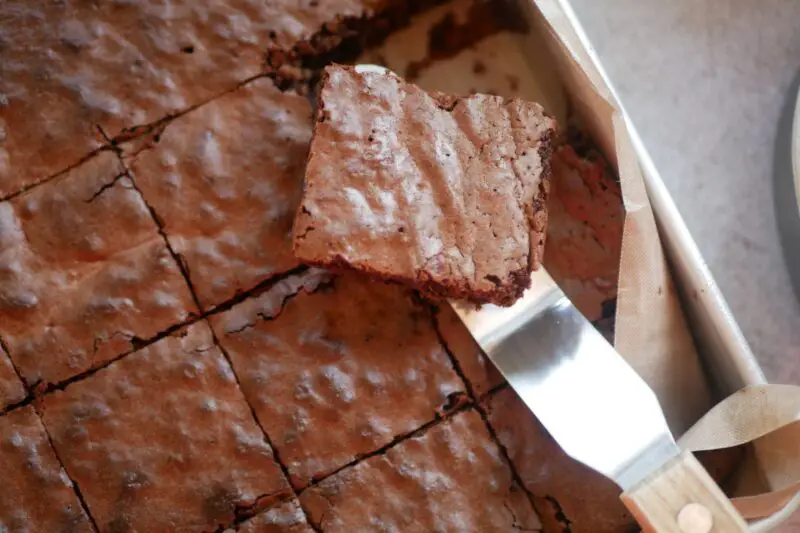 Brownies have everything you need in the winter. Rich, gooey chocolate and fantastic denseness.
A skillet brownie is a fantastic way to make these brownies.
They can be made in individual sizes and served warm. A top tip for the brownie recipe is to add loads and loads of chocolate in all forms.
Cocoa, melted chocolate and added chocolate chips will give you everything you need! This is great served with ice cream.
You don't have to make these brownies on a skillet, you can also opt to bake them in the oven.
Brownies can also make a great snack, they don't just serve as an after dinner dessert.
They can be served in the afternoon with a cup of tea when the winter hours drag on. 
Another chocolate based dessert, this is a real winner in the winter.
Push your spoon through the soft sponge and reach the melted chocolate middle.
These are quite difficult to make but are perfect when you come in from the cold! Be careful not to burn your mouth on that delicious chocolate that oozes out of the center.
These desserts are great served with ice cream to contrast the heat of the dessert.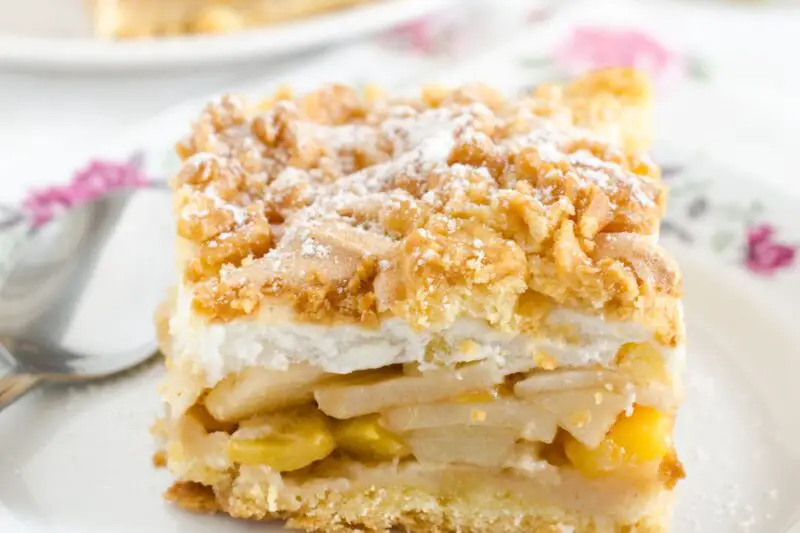 Spiced pears are one of the best wintery tastes. You can't have a bite of spiced pear and not think of winter.
This recipe is very different from what you will see every day.
Make sure to not over poach your pears because you don't want them to become mushy! They should be soft enough but still with some bite to them.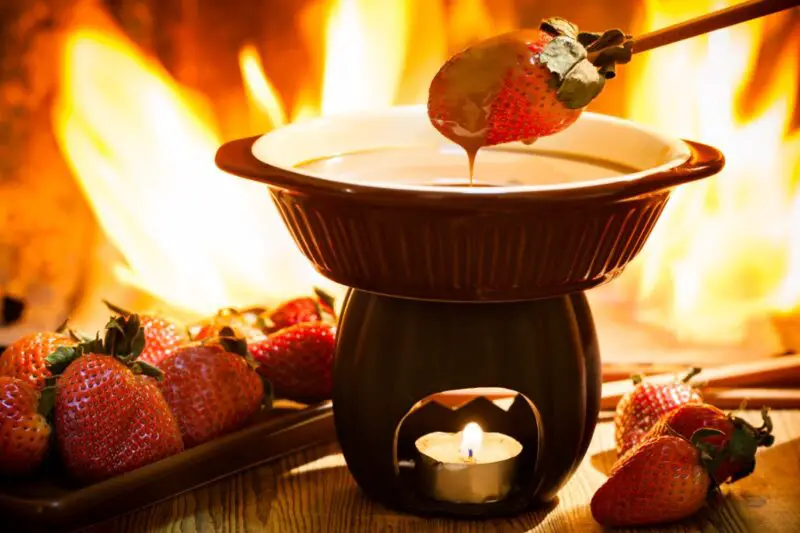 You can't get much more indulgent than a good old chocolate fondue. Melt your chocolate and have plenty of different things to dip into it.
Strawberries, grapes, marshmallows, the list goes on! This indulgence screams winter.
You want the opportunity to savor the rich flavors in the dark winter months.
With this dessert you can pick and choose what you fancy dipping in the chocolate.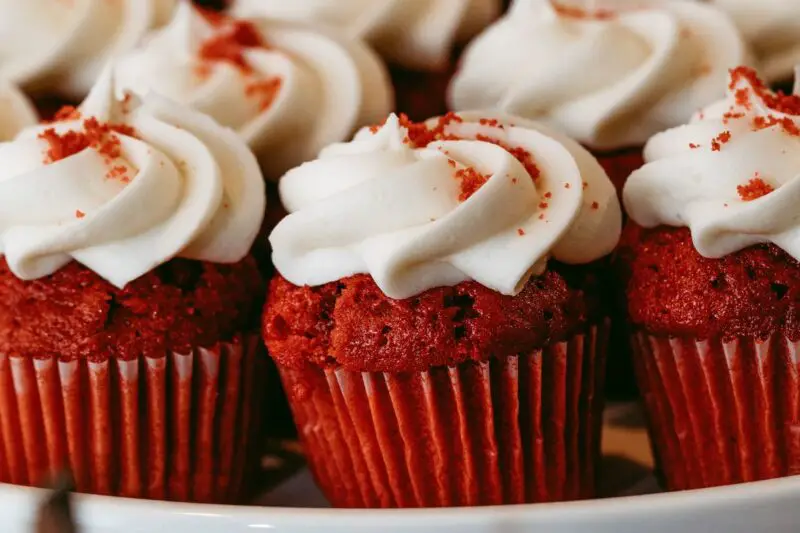 These cupcakes are great in the winter. The red and white coloring looks the part and the cupcake is topped off with a big dollop of cream cheese frosting which adds to the wintery feel.
While most of the desserts on this list are hot, this one is not, but it is a light and moist cake that is dense and tastes all the better in the cold weather! These cupcakes are also very popular in the summer, but, in my opinion, they just look the part for the winter.
This is a classic winter dessert that I'm sure you remember from your childhood.
This is made with leftover bread, brioche or leftover croissants.
This involved the vanilla custard mix soaking into the bread to make it soft and sweet.
Add some spices to the custard mix to really make the flavors of the bread pudding pop. 
Winter Snacks 
These winter desserts are fantastic, but it is also important to have some savory snacks on hand in the winter.
In the winter months, your body wants fatty, sugary and salty treats to keep you going and store up your energy. Here are some savory winter snacks: 
Sweet potato fries are a great winter snack and they have all the feels of an unhealthy snack without being too unhealthy!
Mozzarella dippers are another great winter snack. They are warm, gooey and delicious and you won't be able to stop snacking on them! 
Crisps are very good snacks to eat in the winter. They go fantastically with a warm cup of tea or hot chocolate.
Final Thoughts 
Follow some of these great recipes for the best winter desserts! Make them for your friends and family and they won't stop coming back for more.