On a hot summer's day, there are few things better than a generous scoop of ice cream.
Ice cream is a delicious treat that is just perfect for those warm days when you need to cold down.
You can enjoy a nice bowl of ice cream on its own, but if you are feeling more adventurous, you can also use it to make lots of delicious desserts.
From lavish chocolate chip ice cream cakes, to luxurious milkshakes, there are lots of incredible things you can make with a tub full of ice cream.
So read on and discover some of the best dessert recipes that use ice cream for their main ingredient.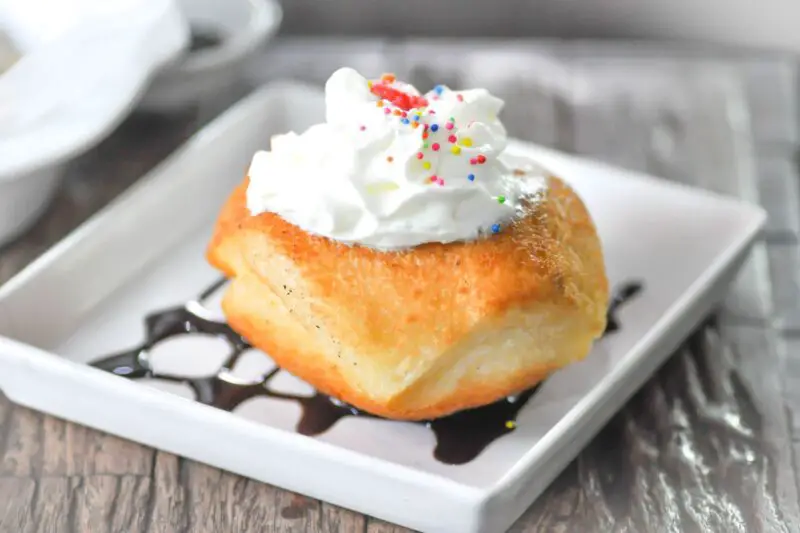 You might think that fired ice cream sounds slightly absurd, but it is not only possible, but also absurdly delicious.
Don't worry, you don't actually fry a blob of ice cream to make these sumptuous bars, and the cinnamon cornflakes base is the only part that needs to touch a frying pan.
This recipe includes steps for making your own ice cream out of cream, evaporated milk and vanilla extract.
If you are looking for a chilled dessert that has plenty of crunch to go with it, then you simple need to try these bars.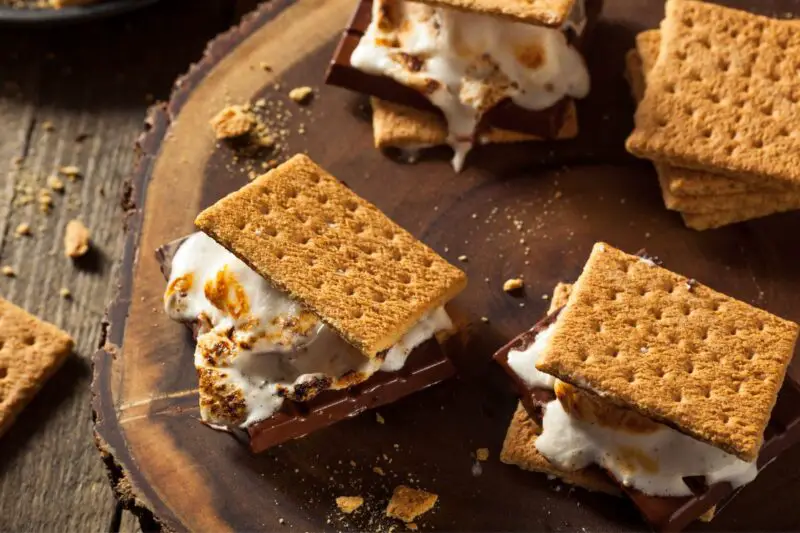 These ice cream s'mores are easy to make, crunchy and packed with loads of flavor.
All you need is some graham crackers, chocolate for melting and a big tub of ice cream to make this delightful little summer's snack.
Unfortunately, to get these little squares just right, you may need to let them sit in your freezer overnight.
However, once you taste the end results, you are sure to be very happy that you waited.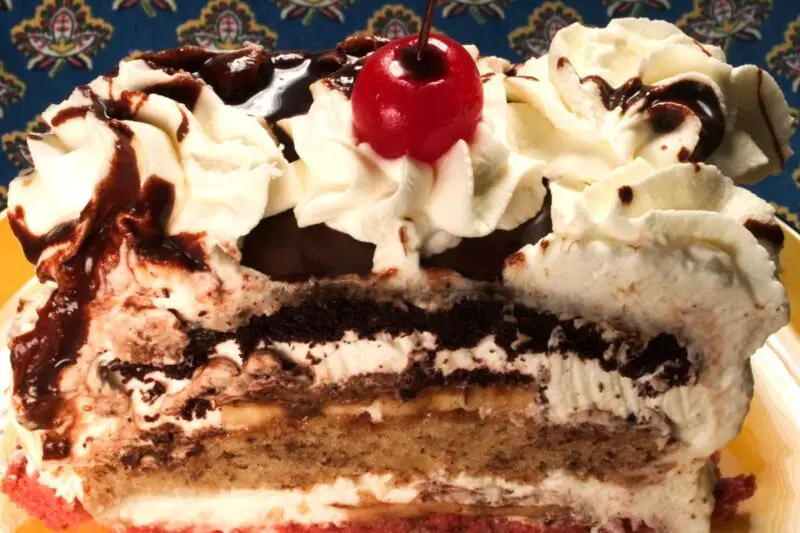 Banana has a very strong flavor as well as thick creamy texture that make it the perfect companions for ice cream.
This recipe uses graham cracker crumbs for the base and includes a garnish of chopped nuts for that all important crunch factors.
These ingredients pair beautifully with the layers of frozen banana, ice cream and whipped cream separated by a thick layer of fudge.
You can prepare and cook this decadent dessert in just 20 minutes, after which it will only require an hour in the freezer to set.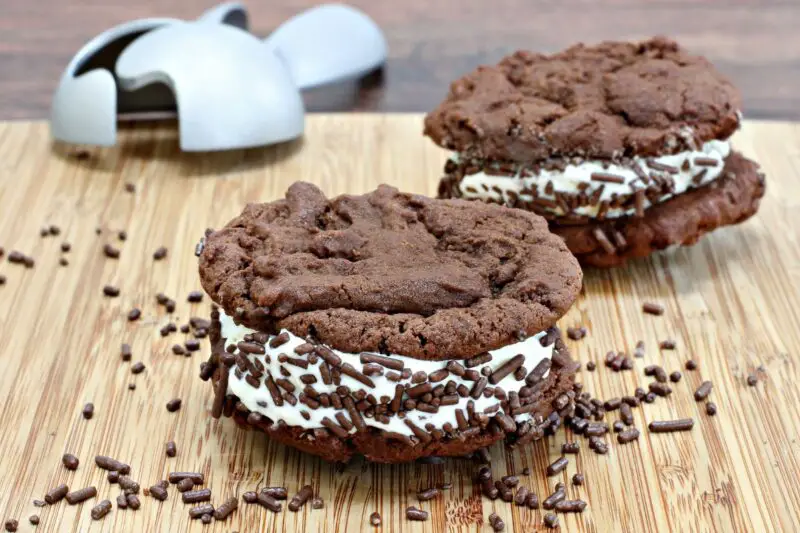 Ice cream sandwiches are always a great choice when it comes to tasty summer treats, and they are even better when you make your own.
One of the great things about this recipe is how versatile it is, and you can easily modify it to suit your tastes.
If you want to follow the recipe word for word, then you will end up with delicious chocolate chip vanilla ice cream sandwiches between crispy chocolate wafers.
They will make an excellent snack for handing around at your next summer party or barbecue.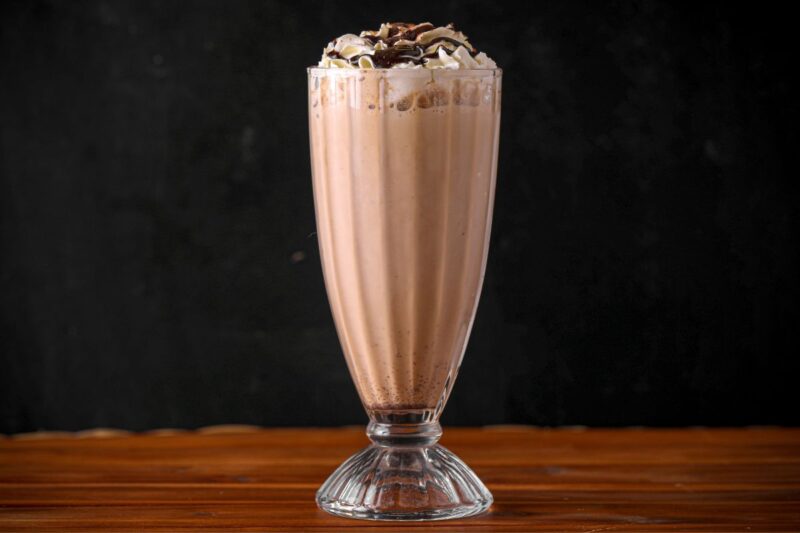 One thing you can always do with some spare ice cream is use it to make milkshakes. These chocolate peanut butters shakes are sumptuous and packed with flavor.
The best part is that they only take ten minutes to put together, and possible even less.
All you need to do is throw all of the ingredients into a blender, give it a quick mix, and you'll have incredible chocolate peanut milkshakes in a matter of minutes.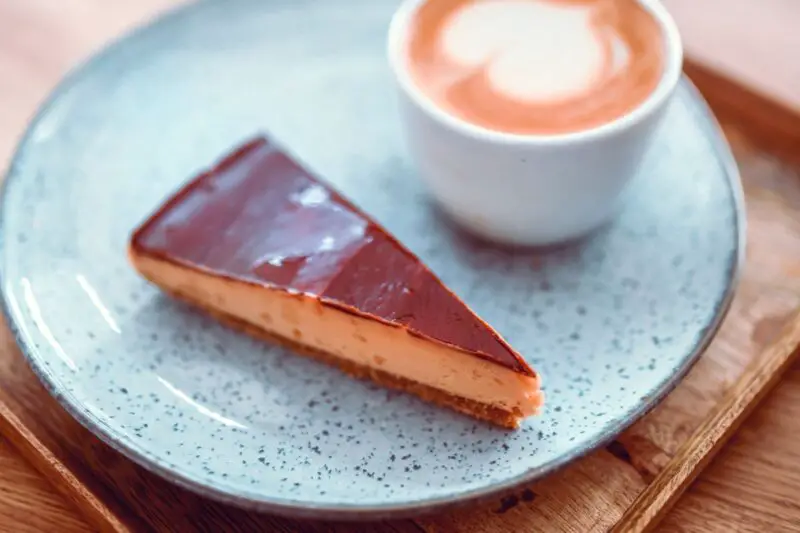 If you are looking for an ice cream dessert for celebrating St Patrick's Day, then look no further.
This ice cream pie uses Oreo cookies to create the base and is topped with a sumptuous whiskey ganache.
With a soft center made up of your preferred flavor of ice cream, this pie is simply too good to resist, especially if you're a fan of coffee or whiskey.
If you want to get really adventurous, you can garnish this cake with chopped nuts, strawberries, or whipped cream.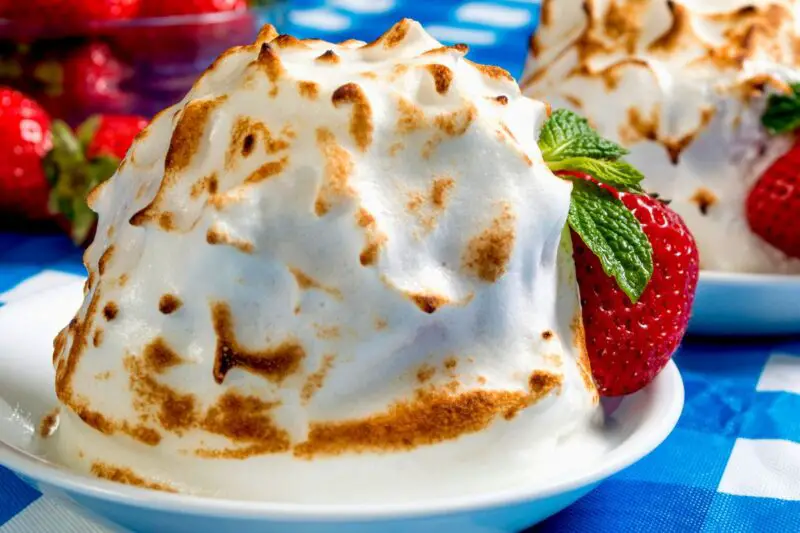 If you like to get creative in the kitchen and want a recipe that is truly decadent, then this baked Alaska is just the thing for you.
It is made up of three layers including chocolate, strawberry and mint for a delightful combination of flavors.
Vanilla ice cream is one of the main ingredients used to make the center soft and sumptuous.
The whole thing is topped off with a creamy meringue that makes the perfect topping for a perfect dessert.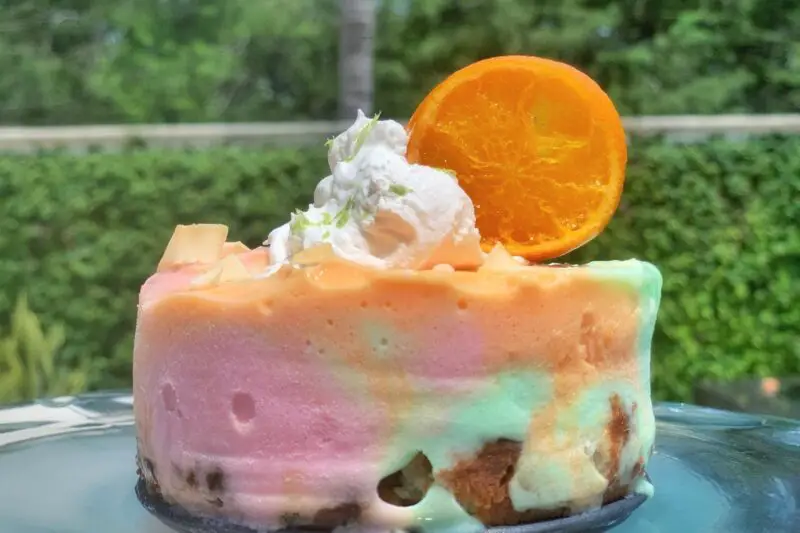 This colorful cake will make the perfect dessert for a children's birthday party or a Pride celebration.
The base is made out of crushed lemon Oreos, with a topping made from rainbow sherbet and frozen marshmallow cream.
If you follow the instructions close enough, you will have a delicious rainbow-colored treat that is just the thing you need on a hot day.
It will make an excellent birthday cake, and your friends and family will be amazed when you cut it open to reveal the rainbow-colored insides.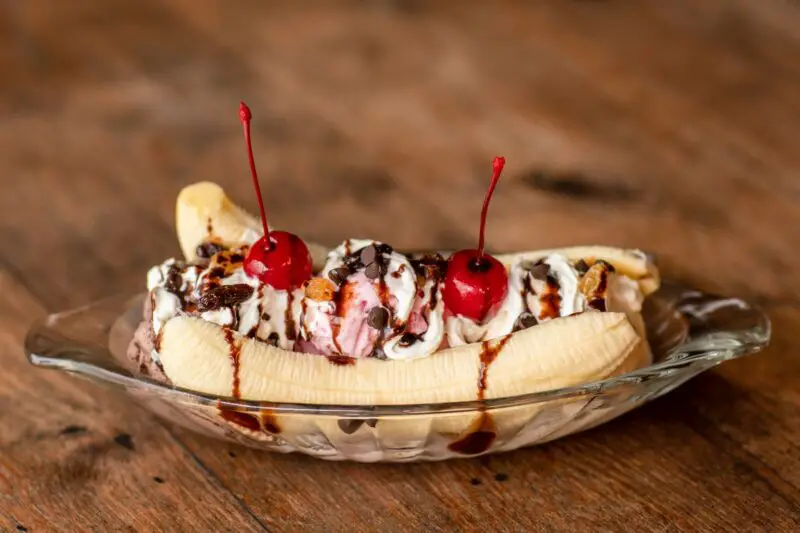 As we saw earlier, bananas and ice cream make an excellent combination.
If you are looking for a great dessert for celebrating Independence Day, then why not try out this all American banana split.
With a fruit, chopped nuts and lavish scoops of ice cream all piled on top of fresh banana, this dessert looks almost too good to eat.
The best part is that it only takes 5 minutes to make, providing a quick and simple snack for hot days.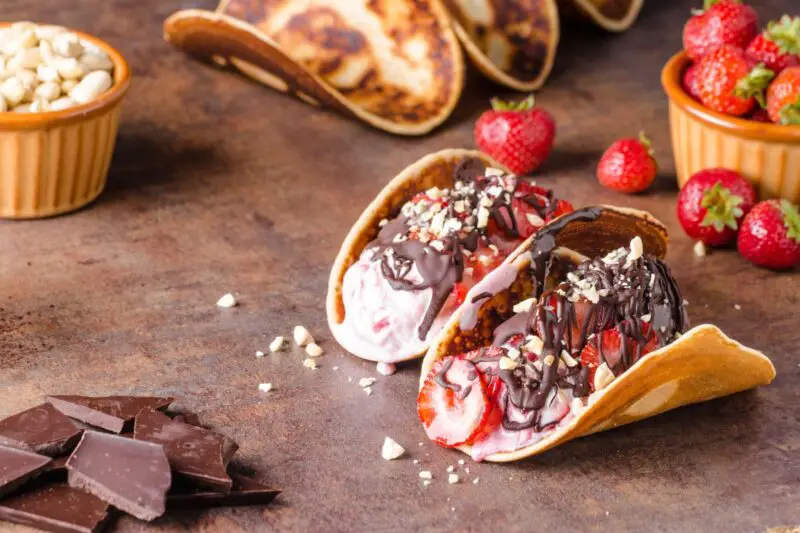 These delightful ice cream tacos use homemade waffles for shells, so you will need a waffle iron if you want to make them.
This creates a crispy yet soft outer shell that goes beautifully with a generous scoop of ice cream.
Once you have made the waffles themselves, you can fill them with any flavor of ice cream you want, along with other tasty fillings.
Chopped strawberries, nuts and sprinkles all make excellent garnishes for these tasty treats.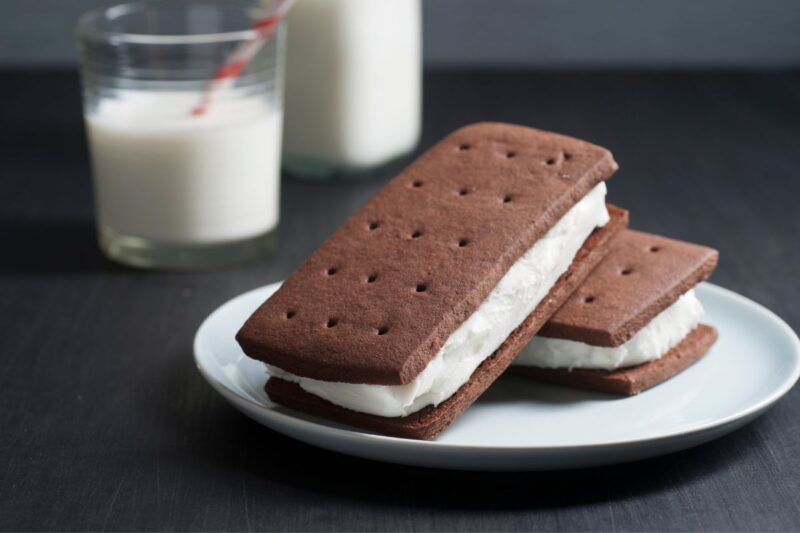 These scrumptious chocolate ice cream sandwiches are completely gluten-free which makes them even healthier.
The outer shells are made with rice flour and potato starch, making them wonderfully crunchy with a soft center.
You can fill the middle with your favorite flavor of ice cream, although the recipe recommends using vanilla.
These ice cream sandwiches are so simple, and tasty that you will probably never need to try the gluten version again.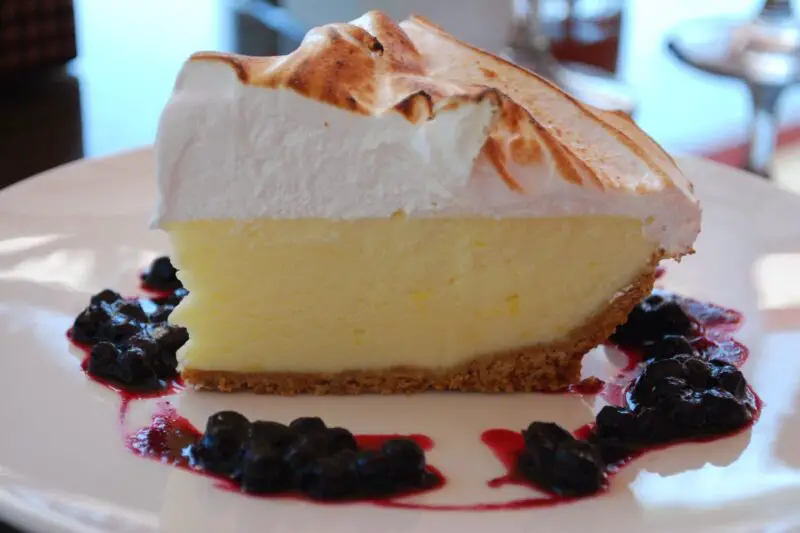 Lemon is another delicious companion for ice cream, and this pie marries the two flavors beautifully.
Once again, the base is made from crushed lemon Oreos, with a generous topping made from vanilla ice cream.
Lemon zest and cream cheese are combined for the topping to create a delicious citrus flavor. This pie is a great summer dessert, that is light, fruity and wickedly sweet.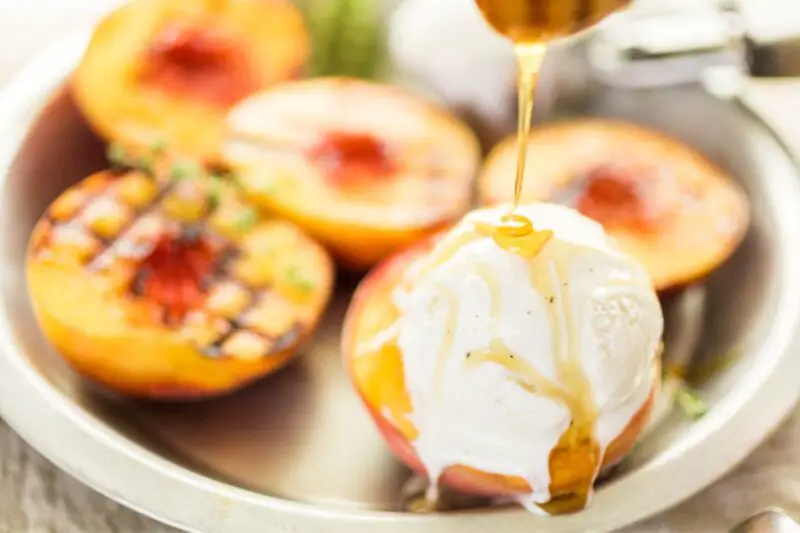 For this recipe, you will need to find some ice cream waffle bowls to hold all the other ingredients.
The bowls are filled with lightly grilled peaches, as well as a delicious oaty crumble for a garnish.
The final piece is a healthy scoop of vanilla ice cream, which creates a great summer snack. You can even garnish your Sundays with whipped cream and chopped nuts, should you wish.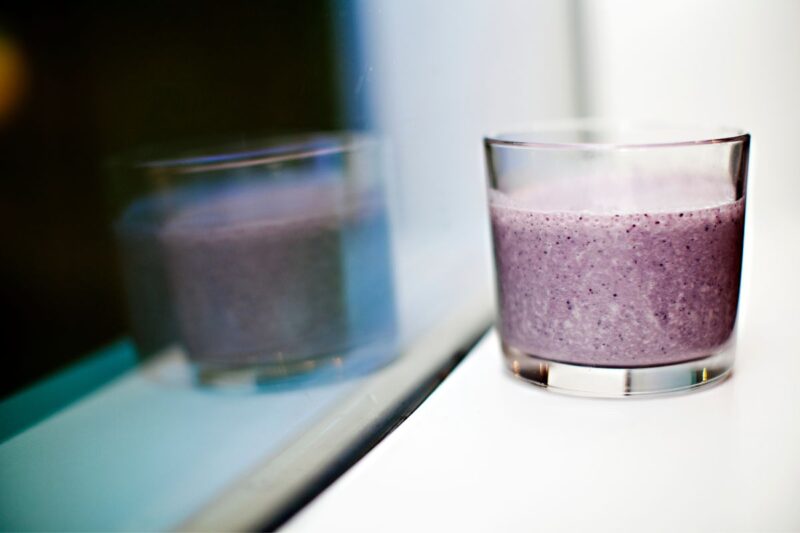 These delicious purple milk shakes only require three ingredients and take no time at all to prepare.
They get their purple color from the addition of grape juice, making them very similar to a fruity root beer float.
The recipe recommends using vanilla ice cream, but you can use any flavor you want to create the ultimate summer milk shake.
We recommended trying this milkshake with strawberry ice cream for a fruity extravaganza like no other.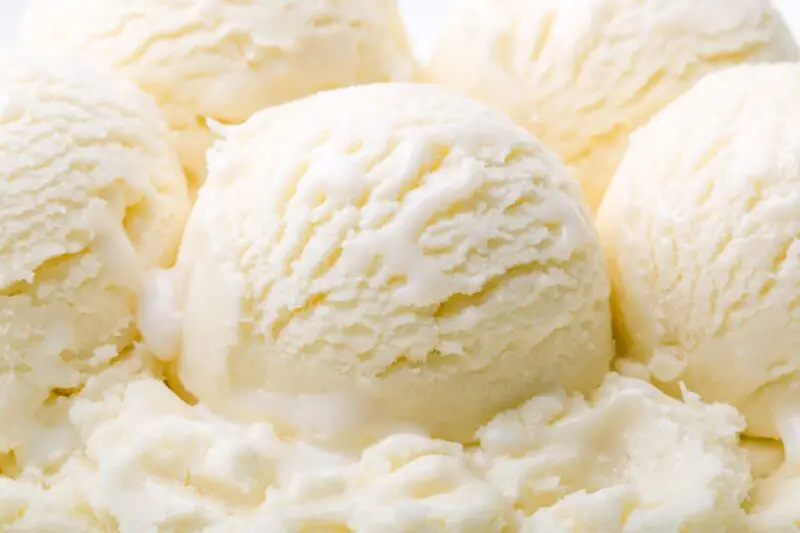 If you're in the mood for something a little more autumnal, then you will love these pumpkin pie ice cream rolls.
Each one is made up of a delicious pumpkin infused batter wrapped around a filling of vanilla ice cream.
You can drizzle chocolate sauce over the top of the final result to make the pumpkin batter taste even better.
This is a great recipe for the tail end of summer when the leaves are just starting to change color, but the weather is still warm.
Conclusion
Ice cream is delicious enough on its own, and when made into a dessert, it is simply heavenly.
As you can see from the list we have prepared, there are lots of exciting ways to use this common household ingredient.
So next time you have a spare tub of ice cream in your freezer, consider trying out one of these recipes.
You could try making ice cream sandwiches as treats for your next barbecue, or surprise your friends with a colorful rainbow sherbet cake.
Which every one you choose, you are guaranteed to get a delicious, chilled desert that is just what you need on a hot day.
If you liked this list consider reading some of our other awesome recipe lists to discover your next cooking adventure.