A Dutch oven is a cast iron pot with a tight-fitting lid. They come in various sizes and shapes, but they all share one thing in common: they cook food evenly and retain heat well.
The beauty of using a Dutch oven is that it allows you to cook foods slowly over low heat, allowing them to caramelize or brown without burning.
Dutch oven chicken recipes are great because they allow you to cook your chicken slowly, giving it time to absorb flavor from the spices and herbs.
This makes it easier to create delicious dishes that are full of flavor.
If you can get your hands on a Dutch oven, we thoroughly recommend experimenting with some gorgeous recipes.
One of the easiest meats to do this with is chicken. Here are our favorite Dutch oven chicken recipes for you to try. 
This recipe is perfect for those who love hearty stews. It's got plenty of vegetables and meat, so it will fill you up quickly.
You can use any kind of sausage you like, but we prefer spicy Italian sausages. The recipe recommends using hot Italian sausage, giving it plenty of flavors.
It even contains macaroni, making it ideal for a hearty and wholesome meal. 
What we also adore about this recipe is that it only takes 15 minutes to make. Then, you simply leave it cooking in the Dutch oven for an hour so that it is deliciously tender and juicy.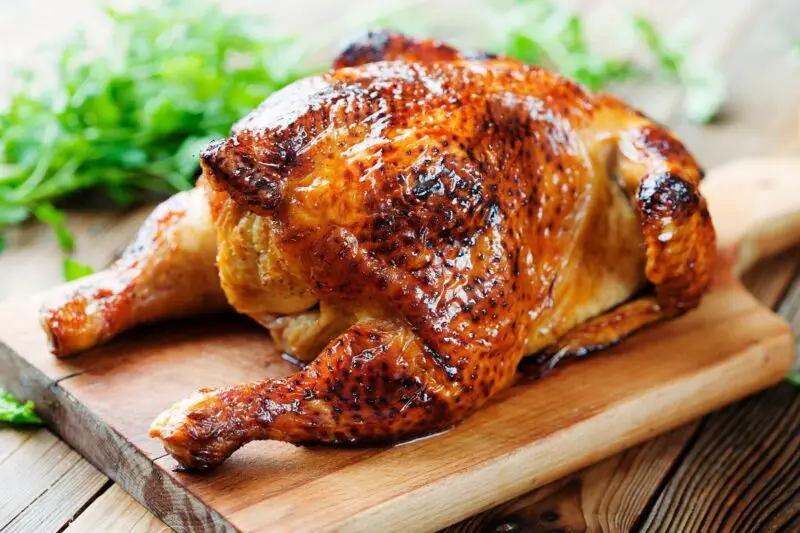 Up next, we have a whole roasted chicken recipe. We love this one because it doesn't require much prep work before you begin.
Plus, you don't need a ton of complex ingredients. Instead, the recipe calls for a whole chicken, oils, salt, black pepper, lemon juice, garlic cloves, butter, apple, onion, and vegetables. 
These ingredients form a delicious combination. The flavors complement each other beautifully, creating a dish that's bursting with flavor. 
The lemon and apples add a hint of sweetness to this otherwise savory dish. If you are making a Sunday roast, perhaps you should consider using this incredible recipe.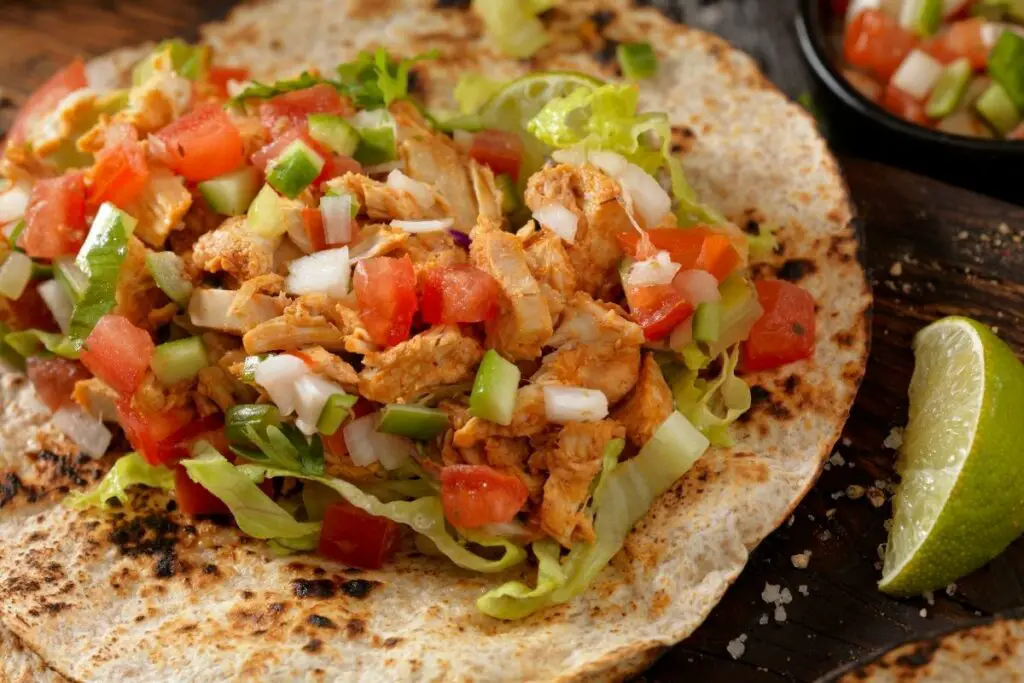 Do you enjoy Mexican cuisine? Well, here's another fantastic recipe for you to try out.
These tacos are made with shredded chicken and plenty of flavorings, such as kosher salt, paprika, and garlic powder.
When mixed with butternut squash, these tacos become incredibly flavorful. 
The best part of this recipe is that it requires very few ingredients. There are no complicated steps involved, which means you won't be spending hours at the stove.
In fact, the entire process takes 20 minutes to prepare. You can simply leave the Dutch Oven cooking for 2 hours while you get on with other tasks.
If you are searching for a family-friendly recipe, this one may be perfect for you.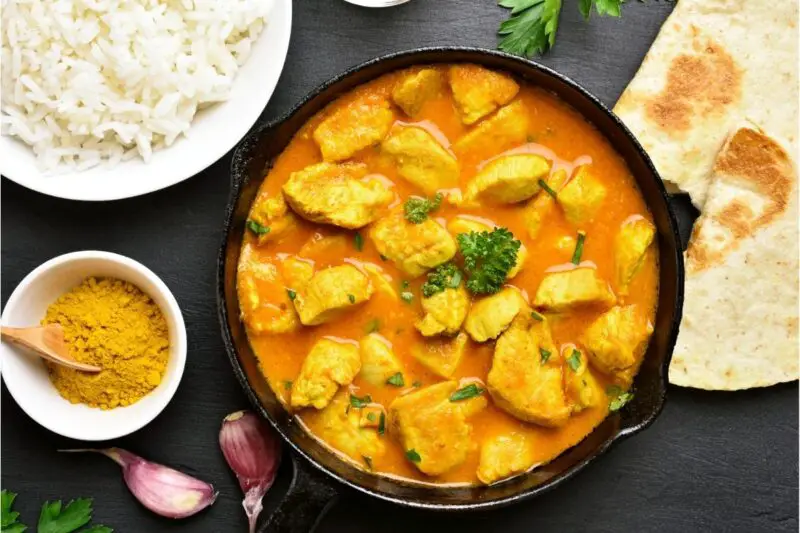 If you enjoy food with a hint of spice, you are bound to adore this chicken curry recipe. It has all kinds of wonderful Indian-inspired flavors, including ginger, curry powder, and garlic.
It also includes coconut cream, which adds a creamy texture to the dish. 
Though this recipe has a degree of spiciness, it is still suitable for the whole family. This is because it is not overwhelmingly spicy.
With a cook time of just 30 minutes, it is ideal for cooking in the middle of the week. You can serve this dish over rice or noodles if desired.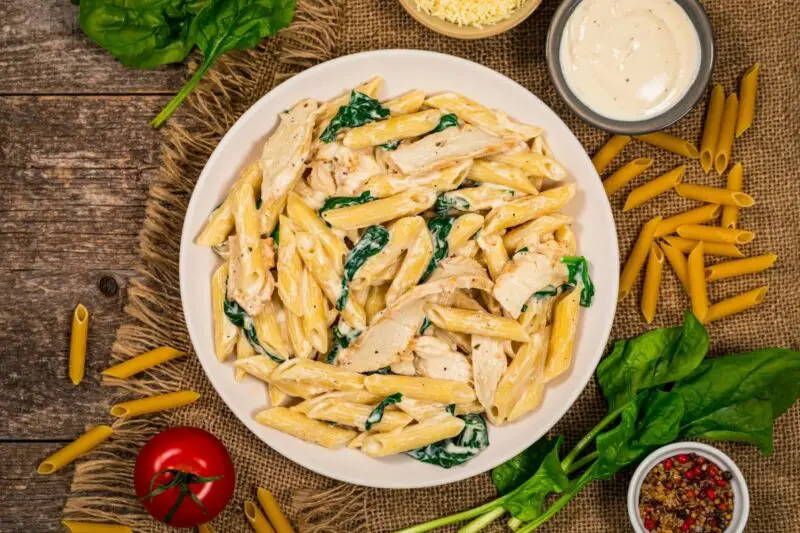 This recipe is perfect for those looking for a quick dinner option. It's easy to make, too. Among the delicious ingredients are chicken breasts, mozzarella, Parmesan, garlic powder, and pasta.
If you like creamy and cheesy pasta, you will find this recipe divine.
It does take some preparation, though. However, it remains one of the easiest recipes we have come across.
Despite this, it will go down a treat with family or guests. Simply serve this dish with bread or salad for a well-balanced meal.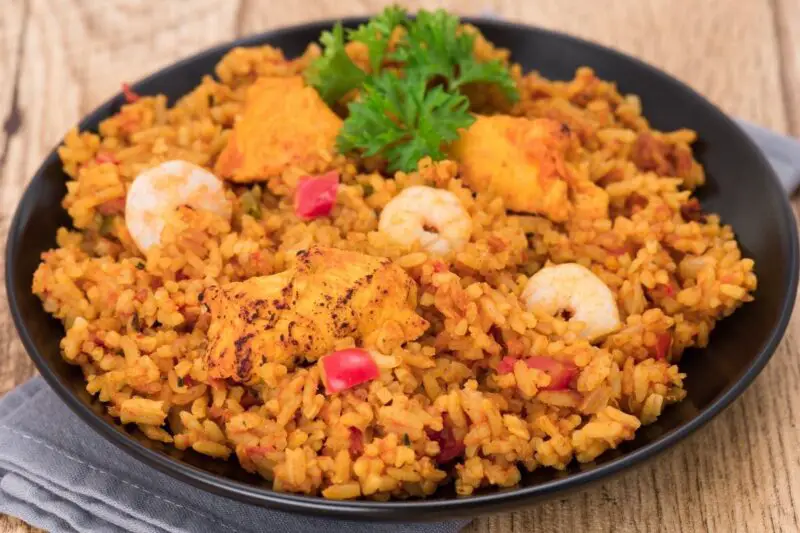 If you are interested in Creole and Cajun cuisine, you might be interested in this recipe. It contains chicken breasts, sausage, bell peppers, onions, celery, tomatoes, and spices.
Though it is relatively simple, there are many different components included. Because of this, the dish will be very filling.
You don't need any special equipment to make this recipe aside from a Dutch Oven. It doesn't matter what size, so long as it fits inside your Dutch Oven.
What's fantastic about this recipe is that it contains rice, so you won't have to cook anything to serve alongside it.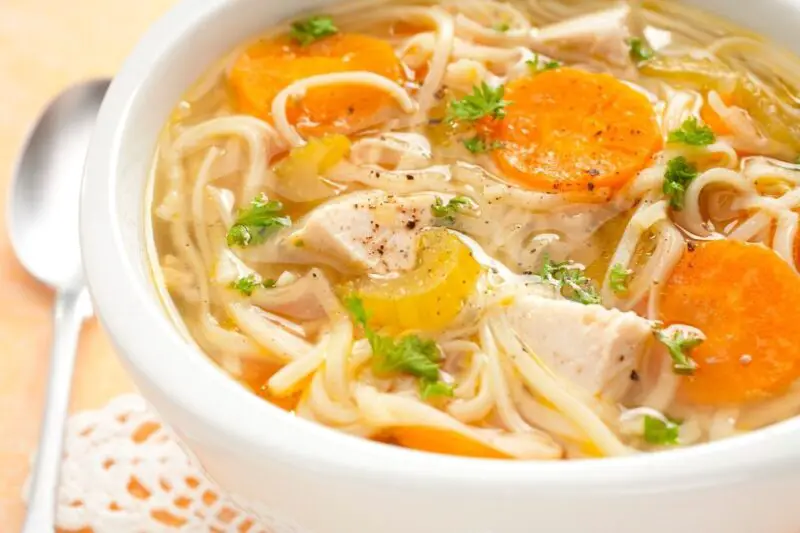 If you want something hearty and comforting, then this Dutch Oven Chicken Noodle soup is sure to please. It features chicken breast, carrots, celery, potatoes, and noodles.
It can be served with a side of bread. In fact, you can use whatever type of bread you want. 
This soup is perfect for the winter months or when you are feeling ill. This is because it is comfort food that will keep you warm when you feel cold.
It is ready within an hour, so you can easily whip up a batch during the day.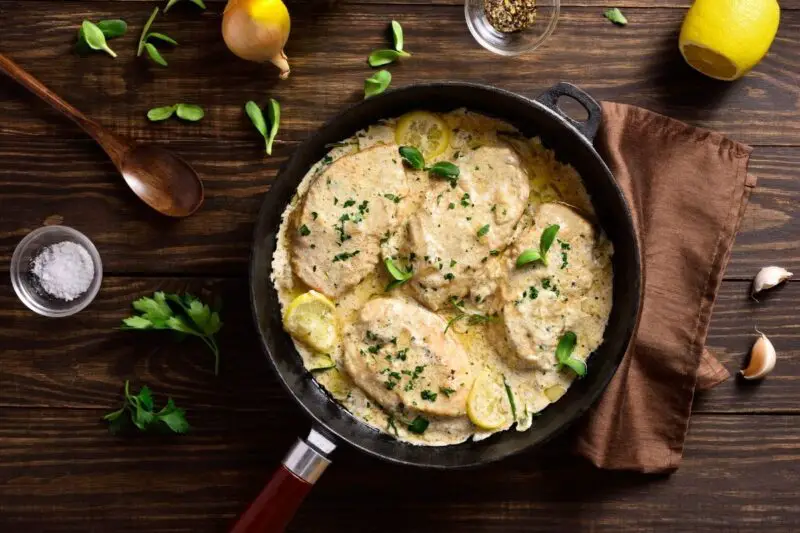 Taste of Home is a fantastic resource for finding recipes. This one is no different. It contains lots of vegetables, meaning that you will get plenty of nutrients.
It also has a good amount of protein, making it a great choice for lunch or dinner.
The best thing about this recipe is that you can prepare it ahead of time. So, you won't have to worry about being rushed while preparing it.
With a creamy sauce, this is a tasty dish that everyone will love. Serve this over couscous or rice, if desired.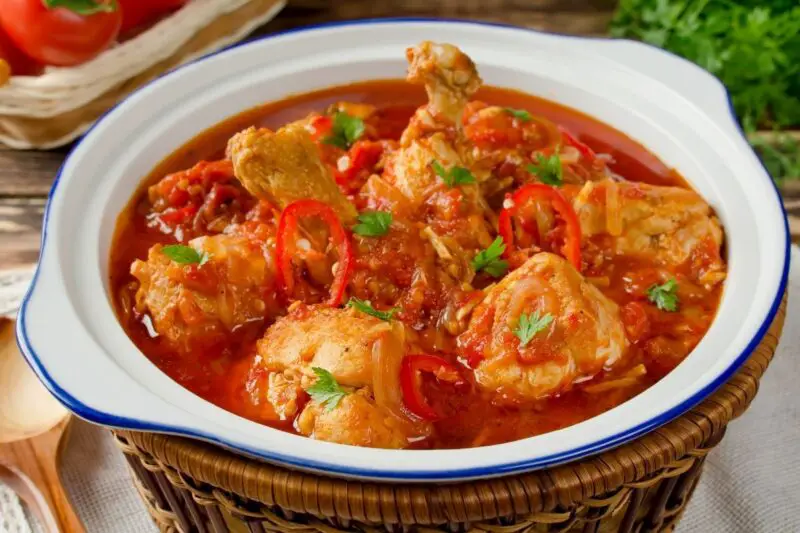 Next, we have a recipe by The Recipe Rebel. This is a lovely stew that includes chicken, potato, celery, and onions.
It is packed full of flavor, which means that it will be a hit with anyone who tries it. In fact, it has a fairly rich taste.
What makes this recipe stand out is its simplicity. You only need a few basic ingredients to create it. There are no complicated steps involved, either.
That means that you can start cooking straight away without having to wait around. The result is a scrumptious stew.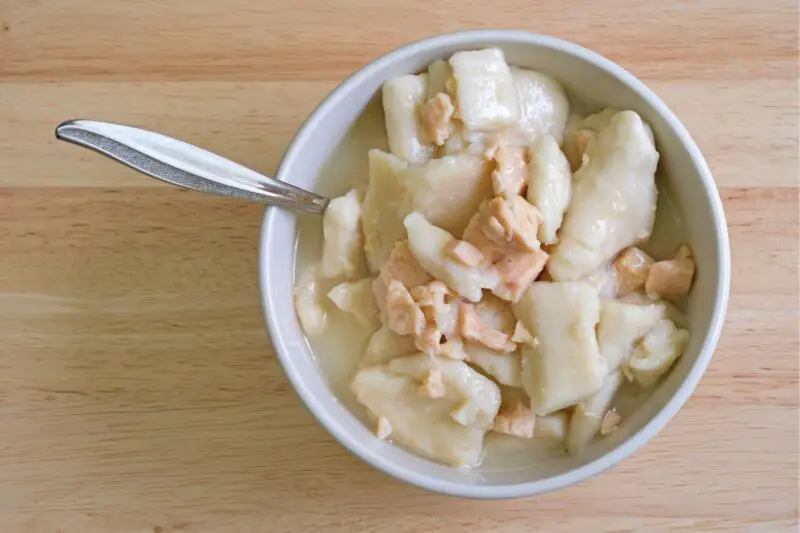 Yet another comforting meal, this chicken and dumplings recipe can be produced in your Dutch oven. Among its many ingredients, it contains chicken, thyme, and peas.
If you aren't familiar with how to make dumplings, this incredible recipe breaks down the procedure in easy-to-follow steps. 
If you want something to eat on a cold day, we heartily urge you to give this recipe a shot.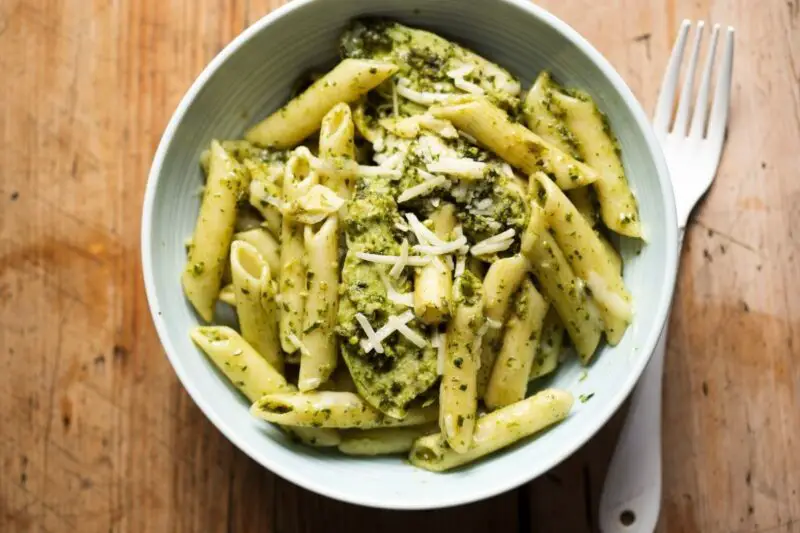 Do you adore pesto? Then you'll definitely enjoy this pasta dish. It contains chicken, broccoli, pasta, and pesto. Together, these elements combine to form a delicious sauce.
One of the elements that we love about this dish is that it requires very few ingredients. As a result, you will not need to spend a ton of money on it.
The ingredients can be found in most supermarkets, thus saving you time, money, and effort.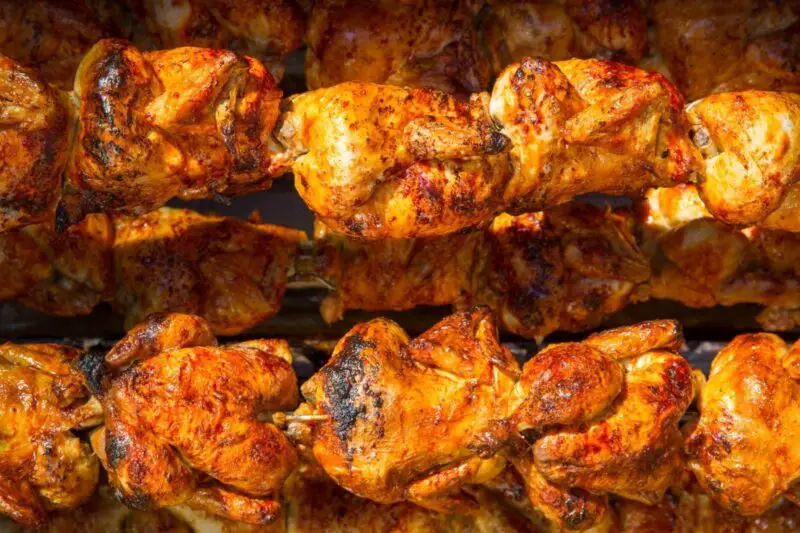 This whole roast chicken recipe is a wonderful way to impress guests on any occasion. It takes a bit of work but it's worth every second.
The chicken itself is cooked perfectly, so it tastes amazing. It is also healthy and comes out with tempting crispy skin.
This is a one-pot meal, meaning that you won't have to cook anything separately. The roast chicken is cooked with vegetables, among which are parsnips and onions.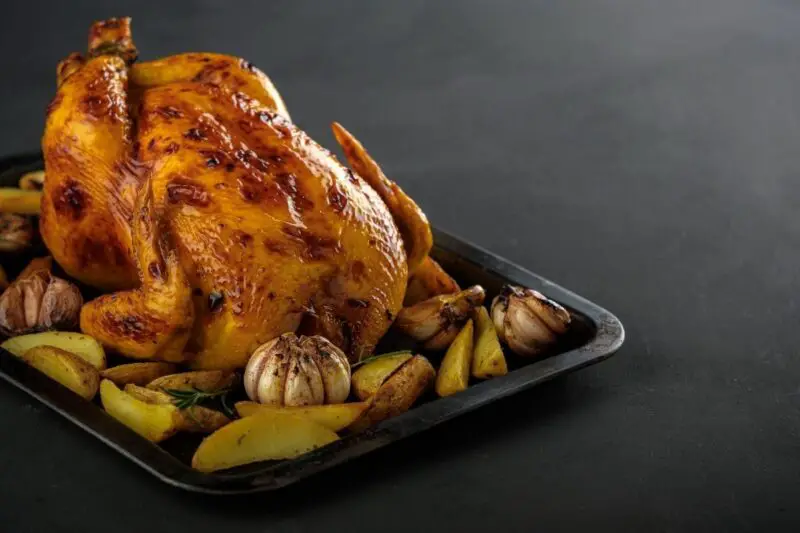 Carmy shares her recipe for roasted garlic herb butter chicken in a Dutch oven.
What sets this recipe apart from other whole chicken dishes is the delectable garlic butter, which ensures that this meal is extremely flavorsome.
This dish is also made with fresh thyme, basil, and lemon, which adds to this appetizing assortment of flavors.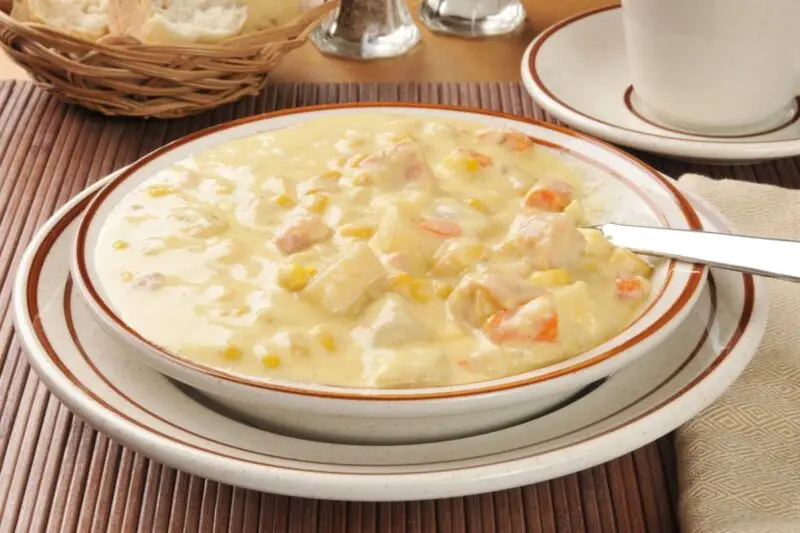 Taste of Home offers us their Mexican Chicken Corn Chowder. This creamy soup has an indulgent texture. It is made using cream cheese, corn, and chicken broth.
The chunky pieces of chicken add a lot of flavor to this recipe. Plus, it only takes approximately 30 minutes in total to produce.
Saving you time, this chowder is perfect for making when you have little time. 
Last but not least, this recipe is inspired by Moroccan cuisine. Because of this, it contains a range of spices that provide it with an intense flavor.
All these spices go together well with the chicken. This recipe can be served with rice for a delicious meal that isn't super high in calories.
An additional advantage of these instructions is that they have pictures accompanying the text, allowing you to see exactly how the meal should look at different stages. 
Frequently Asked Questions
What Is A Dutch Oven?
A Dutch oven is a cast pot used for baking. They were originally designed to bake foods without burning them. These products originate from Europe.
Nowadays, you can get these thick cooking tools in a range of styles and colors, allowing you to find one that perfectly matches your kitchen.
How Do I Use My Dutch Oven?
You can use your Dutch oven for many different things. For example, you can use it to cook stews, soups, casseroles, and more.
The use of the oven will vary depending on the recipe. If you are unsure of how to use it, you must follow the instructions in the recipe. 
Final Thoughts
Overall, there are many different ways to cook your meals. The Dutch oven is a great cooking method. It allows you to cook foods without having to use any additional equipment.
For most recipes, you only require the use of a Dutch oven. It is also an excellent way to save money. The above recipes allow you to create lots of magnificent meals.