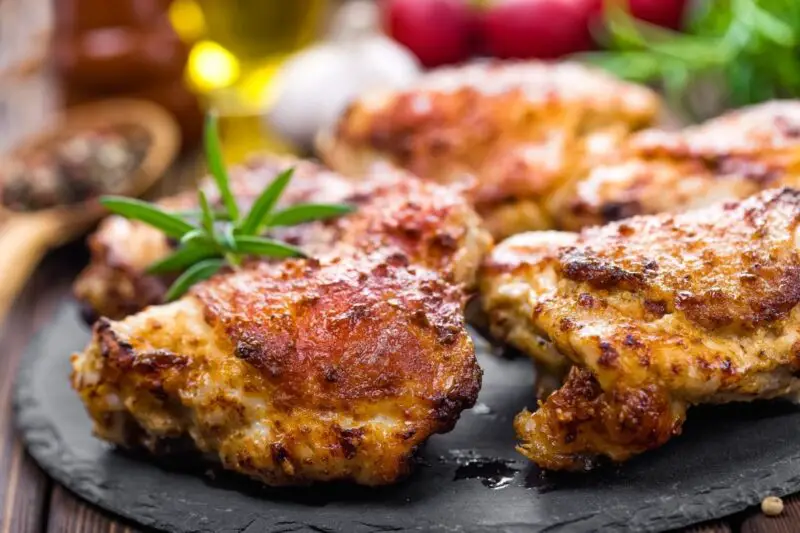 This chicken dish utilizes the wonderful flavor or pesto and romesco in order to fill your palate with holiday cheers.
The red pepper sauce blends wonderfully with the green pasta and you can either serve the chicken on the bone or boneless. 
If you are craving rotisserie chicken without having to leave your home, then this delicious pan-roasted chicken is the one for you.
This recipe is also tailored for those who do not have a rotisserie oven within their household.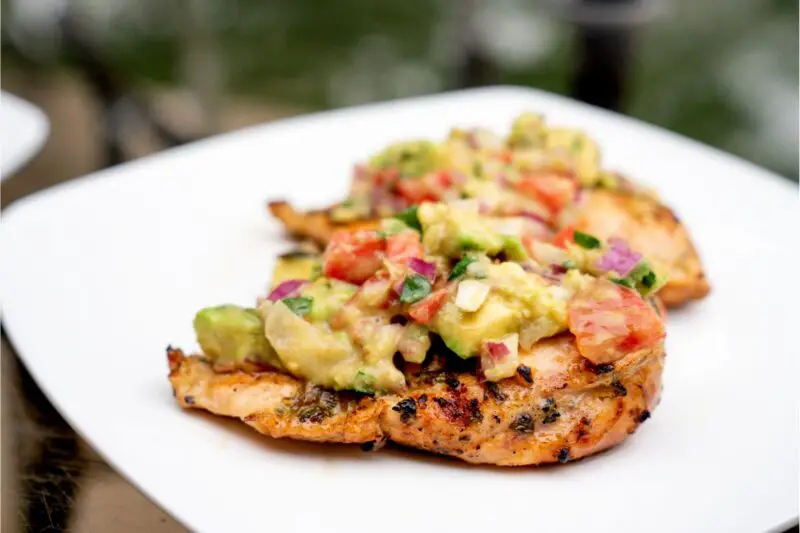 This Mexican chicken dish is marinated to perfection by using a combination of garlic, lime juice and cilantro.
The chicken can be baked, grilled, or pan-fried and it is easily one of the easiest dishes to make on this list.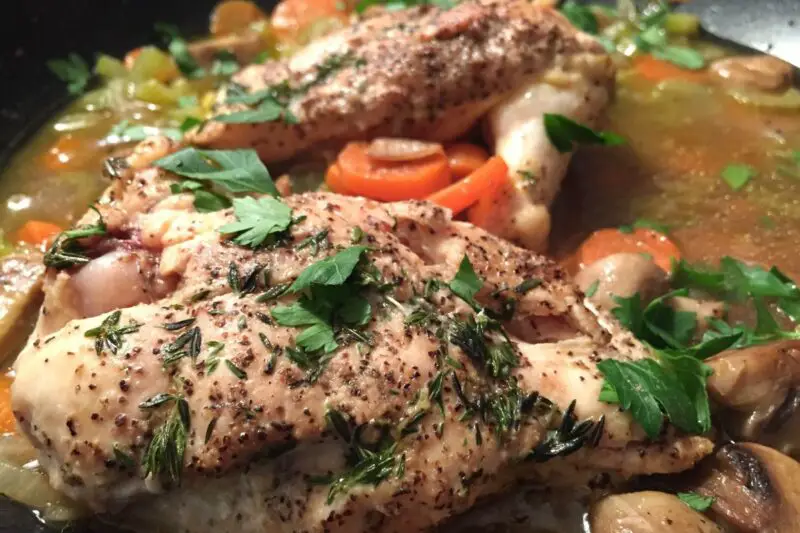 This warm and wholesome soup is perfect for the winter and is guaranteed to fill you up on the coldest of December days.
The cheese blends perfectly with the chicken to make a soup that is thick with delightful flavor.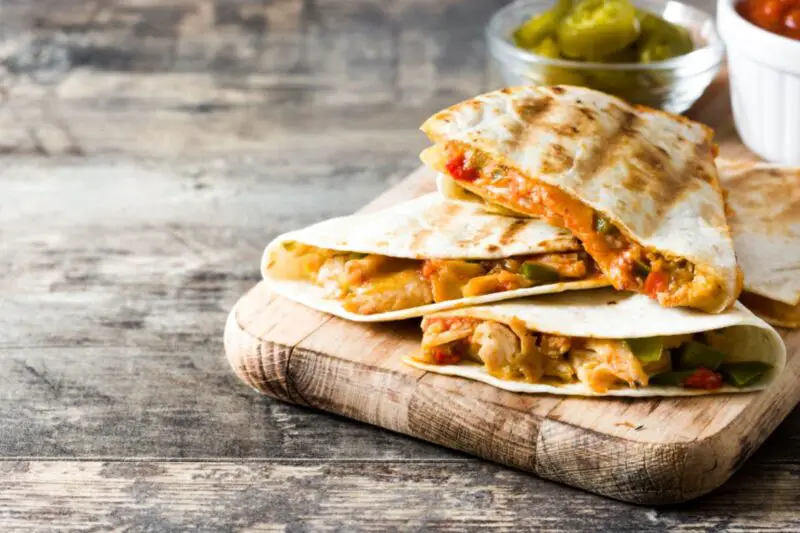 As temperatures drop, it is important to be able to cook comfort foods that can feed the whole family in no time at all.
Finger foods are a great way to feed your loved ones during parties and gatherings, and these quesadillas are filled with an abundance of flavor. 
Finger-food is a must-have during Christmas time, as you may be on the move more whilst visiting friends and relatives.
It is also a great dish to bring to a friend's house as they can dig in straight away and enjoy the abundance of flavor contained within your perfectly crafted chicken baked quesadillas.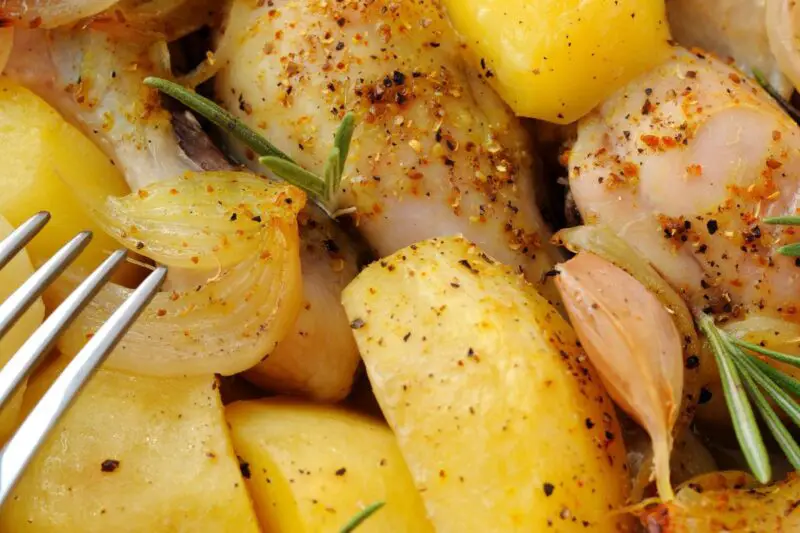 This dish is delightful and the sauce is utterly to die for. The blend of parmesan and garlic offers a warm flavor that is undoubtedly suited to the holiday season.
The potatoes add that much needed starch to keep you energized through the cold weather. 
You can also season your potatoes with chives and thyme to add an abundance of flavor.
It is good to experiment with seasoning in regard to cooking potatoes as using paprika, for instance, is a great way to add a contrasting spice to a dish like this. 
This is guaranteed to be the ultimate Christmas show-stopper.
It is tender, juicy and filed with an abundance of flavor. It also looks stunning and your house-guests will be remarkably impressed by this dish. 
This is the perfect dish to replace your traditional Christmas dinner if you feel the urge to do so, as the roasted chicken provides that traditional touch irrespective of whether it takes the form of a traditional Christmas dinner or not. 
These wraps are spicy and jam packed with fresh salad.
They can also be loaded with vegetables of your choice and topped with a delightful dollop of greek yogurt or garlic mayo. These wraps are perfect if you are hosting a Christmas brunch.
They are also perfect as a snack between meals if your guests become peckish.
The avocado in this wrap balances out the spice of the buffalo chicken perfectly and it also provides a contrasting texture that is beyond delightful.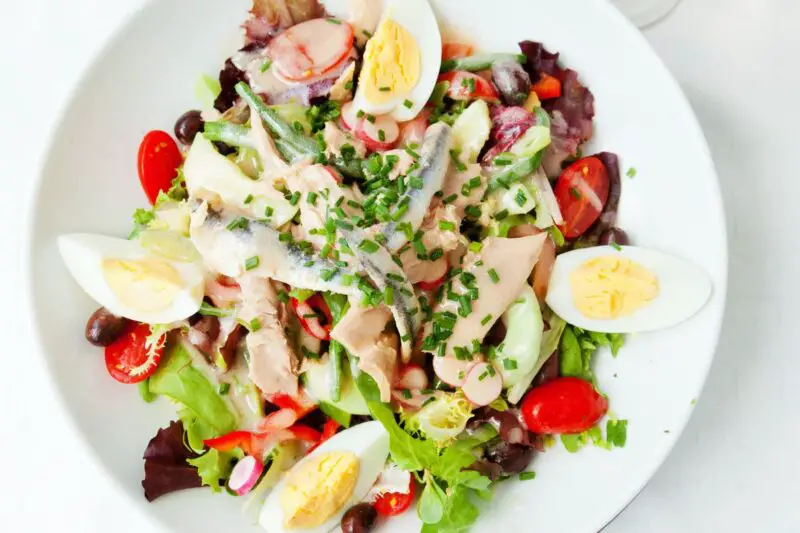 If you have more health-aware guests visiting you for the holidays, then they will undoubtedly appreciate this fresh salad.
This pasta salad is incredibly easy to prepare and can be served alongside Christmas lunch or at dinner or brunch.
Whilst a salad may not be the obvious choice for a Christmas dish, it does make a great accompaniment and is a good way to top you up between more hearty meals. 
Pasta salads, in particular, are more filling than other forms of salad due to them containing more carbohydrates.
You can use a vast array of pasta within your pasta salads, ranging from linguine to fusilli pasta.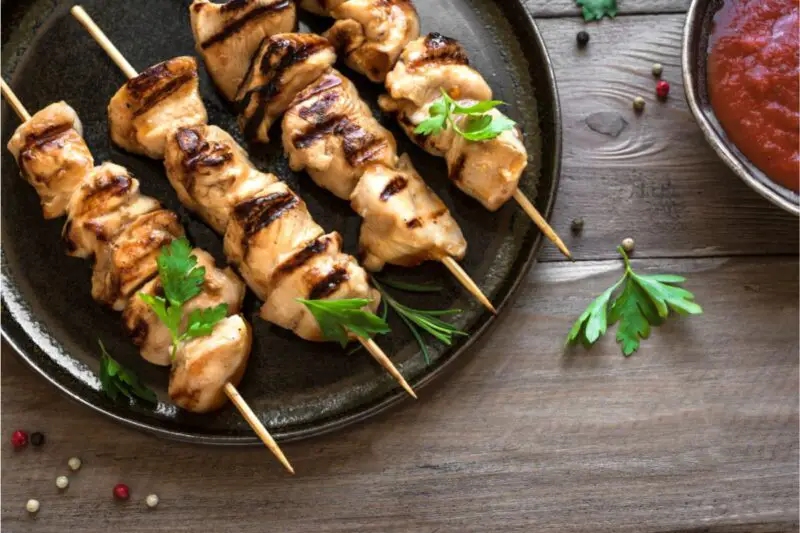 This side dish can also be served alongside spicy rice as a main course.
It contains a vast array of flavors that are undoubtedly more-ish and the dish itself is beyond aesthetically appealing.
The best part of this dish is that it is simple to prepare and cook without needing to clean up a ton of cooking equipment afterwards. 
These chicken skewers can also be made using any part of the chicken that you desire, and if you wish to crisp them up, then you can consider pan-frying them as opposed to baking them. You can also both bake and fry them, in order to get the best of both worlds.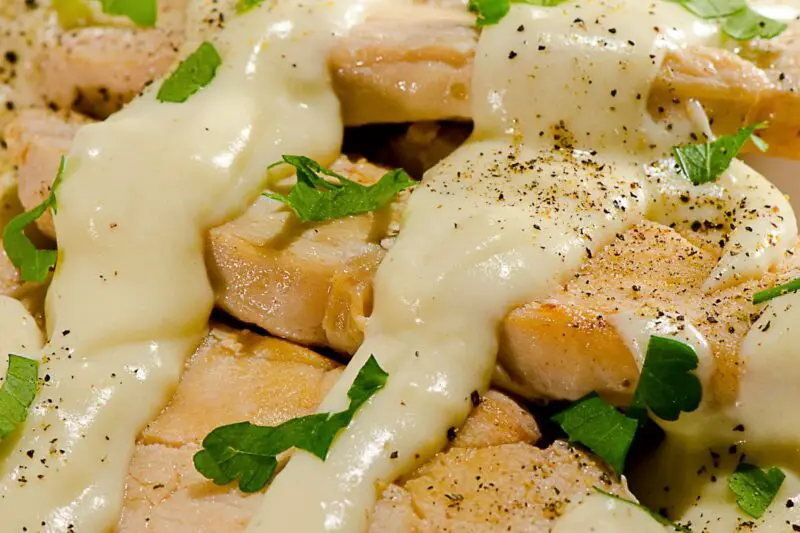 This chicken dish is fused with hoisin sauce to provide the ultimate dish that is easy to make. It can be served alongside selected vegetables in order to provide a beyond satisfying meal. 
Whilst you may associate hoisin sauce with duck, it also makes a great companion for chicken dishes as the texture of the meat is not dissimilar.
Ensuring that you maintain the right consistency in your hoisin sauce is key to making sure that this dish is cooked to perfection.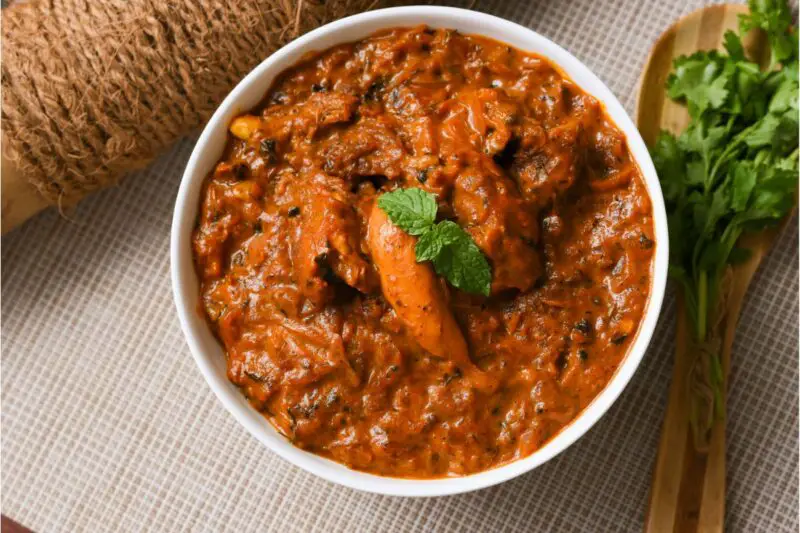 If you are looking to try an Indian recipe this Christmas, butter chicken is one of the best dishes that you can easily make and devour.
You should also make sure that you have a naan to savor the flavor of this delightfully hearty dish. 
Making homemade naan bread is already incredibly fun and will ensure that you are able to mop up the remnants of your delightful butter chicken sauce.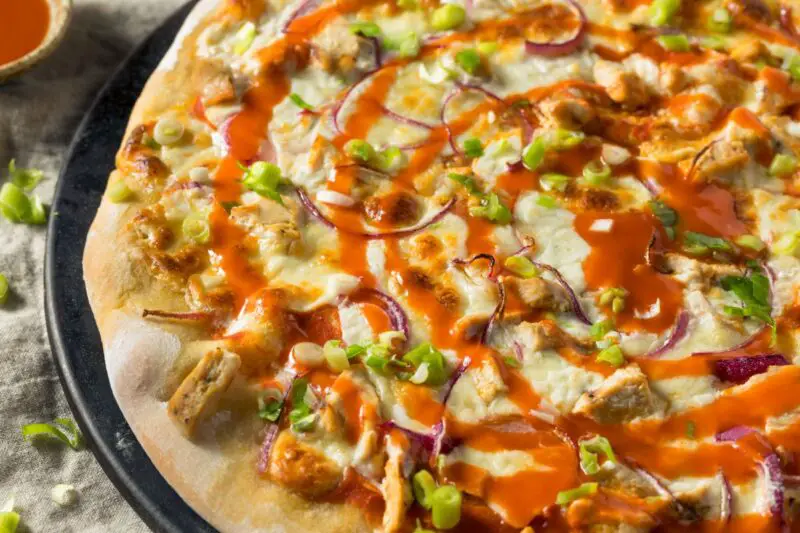 If your child is tired of the same type of pizza and is craving something different this Christmas, then you should definitely make a buffalo chicken pizza.
Using an abundance of mozzarella and buffalo chicken, your loved ones are guaranteed to be beyond satisfied. 
You can also add additional toppings if you feel the need to, however, a well-seasoned selection of buffalo chicken strips is ideal for topping this pizza.
A generous supply of gooey mozzarella will also provide that wholesome touch. 
This casserole is guaranteed to become your family's favorite after they have tried it.
It is made using rotisserie chicken utilizing a slick and easy recipe that makes the perfect meal for christmas eve events.
This dish can also be served in place of your traditional Christmas dinner if desired.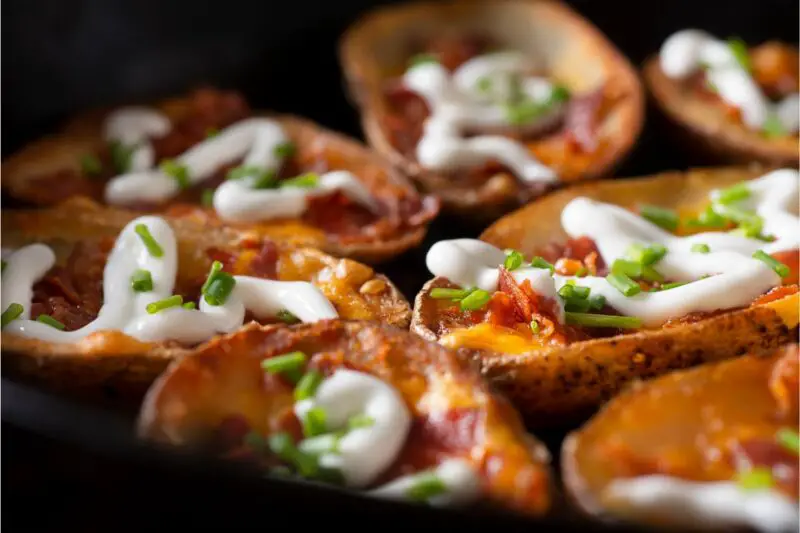 These potato skins consist of melted cheese within a crispy potato casing and there is no better combination.
This recipe only requires five ingredients and it is guaranteed to go down a treat at parties or gatherings. These potato skins can be prepared and served in under 30 minutes. 
Conclusion
To conclude, these delicious chicken dishes are guaranteed to bring you an abundance of joy over the holiday period.
Regardless of whether you are desiring more hearty, traditional dishes or if you are feeling more culturally experimental, you are guaranteed to find the right dish to suit your family's palate in this list above. 
Contrary to what many believe, Christmas is a great time to experiment with new flavors. Whilst many will want to stick with their own.
Traditional, family recipes, it is good to switch it up from year to year in order to provide more excitement for your loved ones. 
The reason that I highly recommend switching up your traditional christmas chicken recipes is because they can become stale over time.
If your friends and loved ones are expecting the same flavors and presentation, it can become monotonous.
Whilst Christmas is undoubtedly about celebrating tradition, it is also a good time to branch out and broaden your horizons in regard to your culinary expertise. 
Doing this is something that I guarantee your family will thank you for, as they will be introduced to an abundance of new flavor and wholesome chicken dishes that they will be able to cook for their children and loved ones.
Seasoning your chicken to perfection prior to roasting, frying or baking is the best way to seal in an abundance of juices and flavor that your loved ones will also greatly appreciate.
You can fuse the chicken with garlic or marinate it in a lemon butter sauce prior to cooking it to provide further flavor sensations for your guests. 
Using an abundance of flavor and herbs is the key to cooking a great chicken dish, irrespective of the type of dish that you are preparing.
There is nothing worse than bland chicken and thus, ensuring that you are crafting the most flavorsome sauces and seasoning your meat to perfection, is the best way to make everybody happy this Christmas.