Chicken is one of the most versatile ingredients available that can be prepared in uncountable different ways to please even the pickiest of eaters.
Chicken is cooked in a variety of different ways, but one of the most delicious and most healthy ways to do so is by grilling it.
This is an easy way to cook the chicken to get quick but tasty results perfect for pleasing the entire family.
If you know your family loves grilled chicken, and you know a couple of recipes they love, that is absolutely fine.
But if you do not want to get stuck repeating the same recipes and want to try something different to avoid food boredom, here are 15 grilled chicken recipes worth trying! There should be at least one meal here you have not tried making, and with so much choice there will definitely be something here that you will love!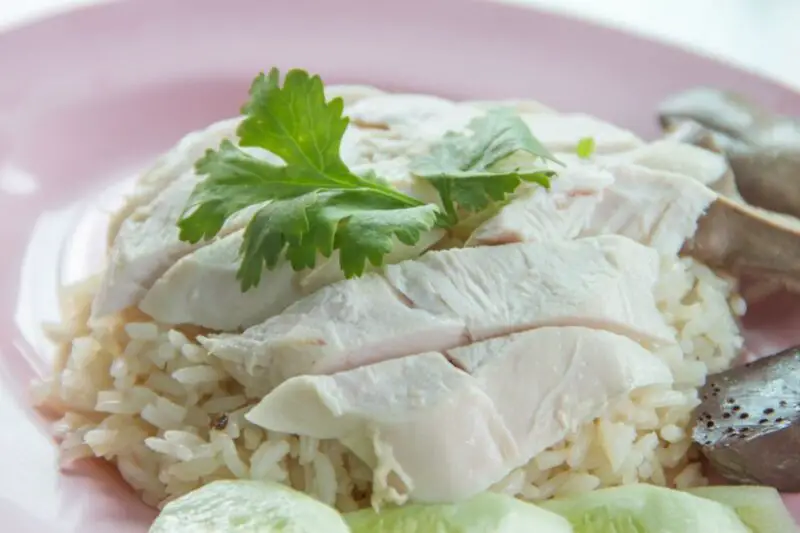 This delicious grilled chicken recipe may seem intimidating at first but all the components that make this dish are easy to come by and easy to put together.
The fresh flavors of this chicken make this the perfect dish for summer, while still having a hearty enough feel to make it filling enough.
The chicken is marinated in a lime and cilantro mix giving it a light tangy flavor that is nuanced but still not too strong for picky eaters.
The chicken bowl recipe also recommends making homemade avocado cream which could be an easy recipe to make with the kids, but if you have guacamole in, substituting is perfectly fine.
The recipe is also made with cauliflower rice to make the recipe paleo-friendly, but it will also work with standard rice if that is all you have in!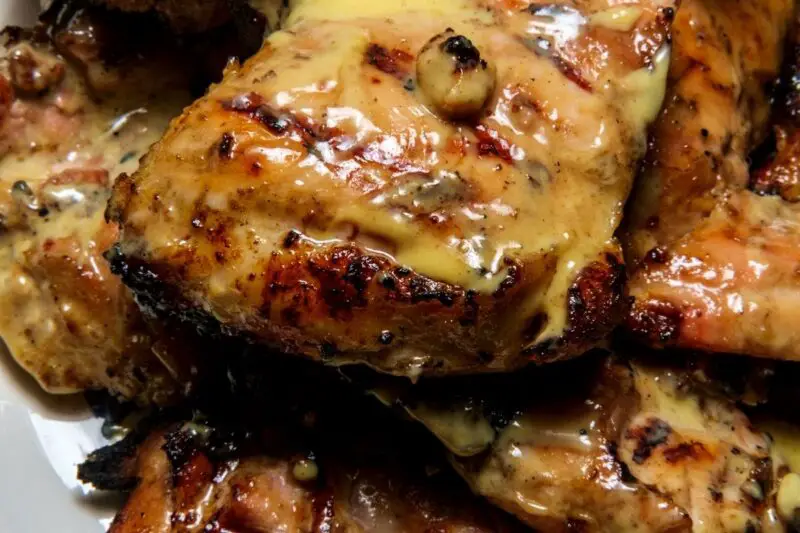 Honey mustard is one of the most popular and trending flavor combinations for a reason as it compliments a lot of meaty dishes and lends its own unique flavor to any meal it is used in.
This grilled chicken recipe used this sweet and savory staple to add flavor to the chicken as well as being served alongside it.
This is an easy recipe to make on short notice as all you really need to do is marinate the chicken and then grill it, but if you are more into meal prep, the chicken will be even more delicious if you let it marinate for 24 hours in advance.
While this recipe does not recommend any sides to serve the chicken with, it is a very versatile dish that could be served with anything from salad, to fries, to rice.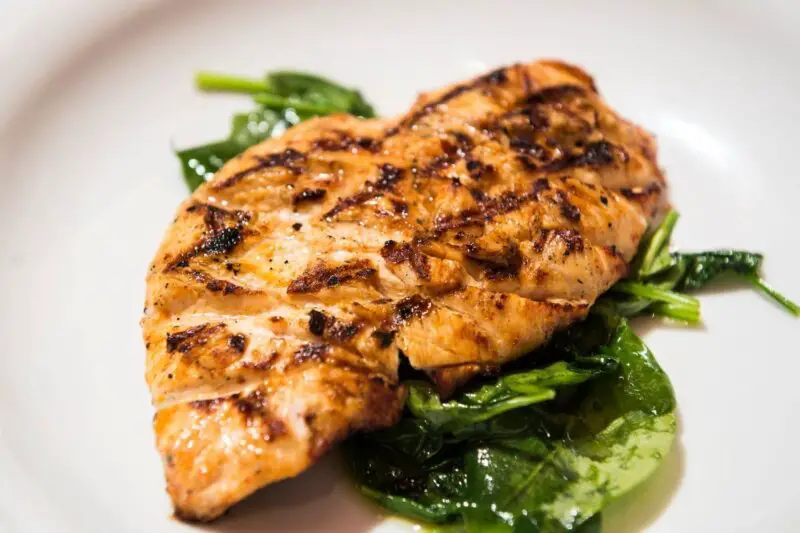 One of the most common ways to prepare grilled chicken is some combination of citrus and herbs, and this recipe is the classic epitome of this combination.
The dish makes an amazing versatile side that can be served alongside a variety of different meals.
And even better than this, it is super easy to put together quickly with little effort. 
Like most marinade recipes it is better the longer you marinate it for, but even with just an hour, you will get great results.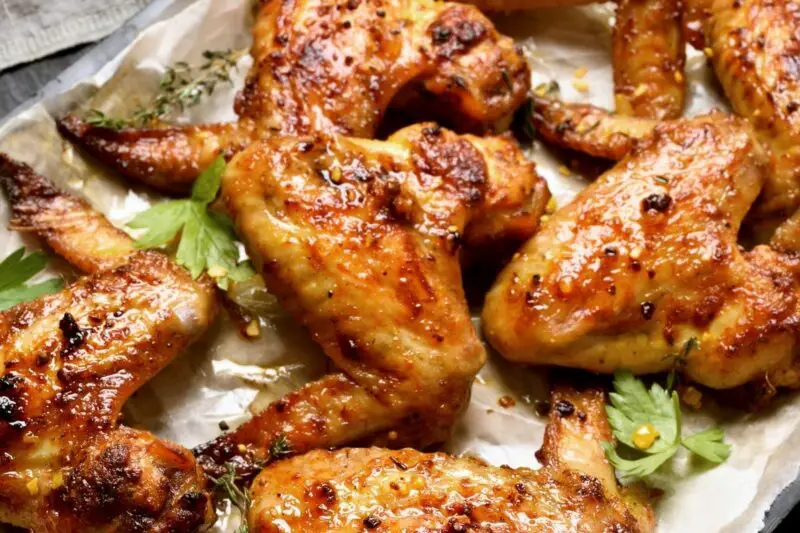 This is a much more flavorful way of preparing grilled chicken, the unique flavor combinations all end up complimenting each other beautifully. 
This recipe has the ingenious time-saving trick of making a sauce then marinating the chicken in the sauce and while the chicken grills use the same sauce as part of the dish instead of discarding like many marinades are. 
If you want to try something new, or are a big fan of Thai mango flavors and want to recreate them at home, this is the best way to do it.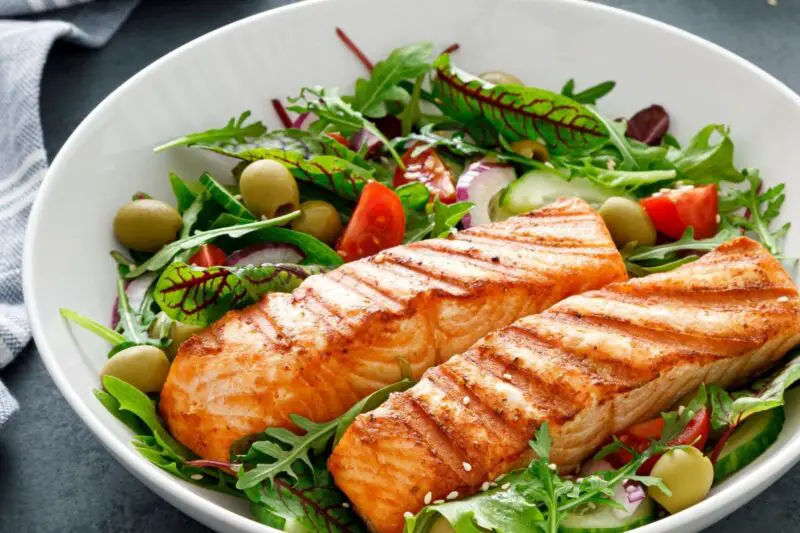 This is a great healthy recipe to kick off the summer months using the light flavor combinations of fresh vegetables and feta cheese to compliment the tangy garlicky flavor of the grilled chicken.
If you want a nice refreshing grilled chicken recipe that does not need too much preparation, it is hard to go wrong with this one.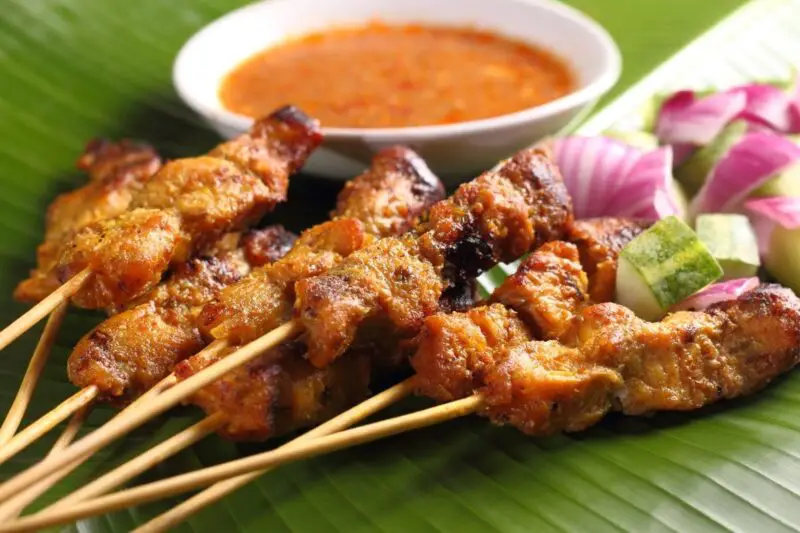 Thai chicken satay is one of the most delicious flavors to be brought out of chicken, but some people have been led to believe that this flavor is hard to recreate at home.
This healthy spin makes the recipe with grilled chicken and is perfect for anyone who is a lover of the peanut taste of chicken satay.
The recipe is made on skewers making it easy to move around and the ingredients for the marinade and sauce are surprisingly common, most of which will likely be in your kitchen already.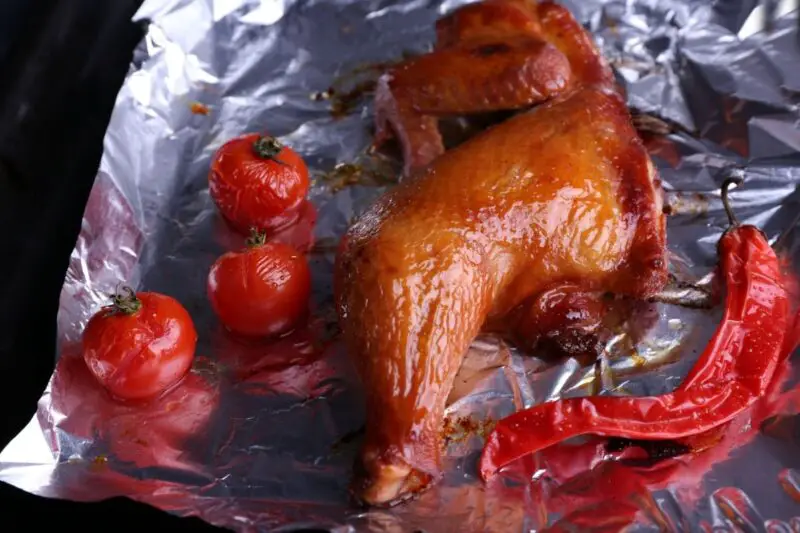 Barbecue chicken is probably the most well-known way to prepare grilled chicken and is probably also one of the most popular too.
This recipe puts a spin on the typical way of grilling barbecue chicken by cooking the chicken with vegetables in foil packets, this makes it so the flavors of the chicken and the vegetables mix together to make the dish more refreshing. 
And with how little effort needs to be put into preparing veggies, it means you can include or exclude whatever you and your kids like and dislike.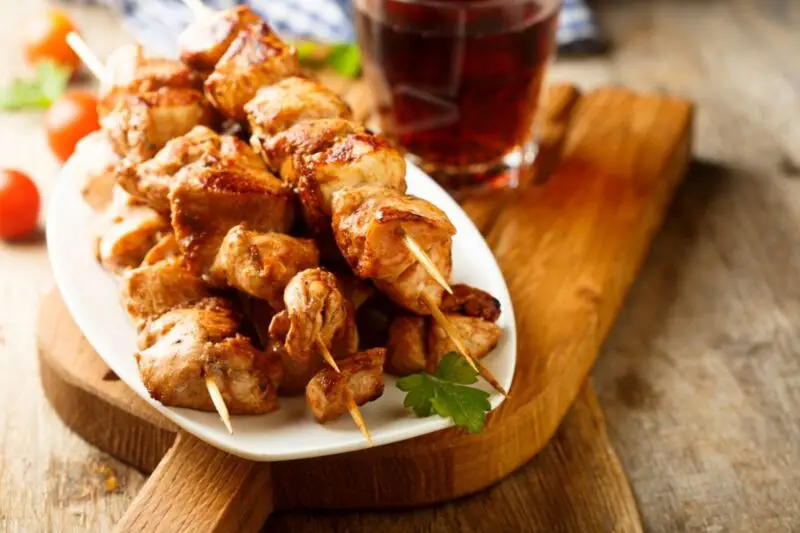 While the thought of including beer in a list of recipes for kids is quite jarring, this recipe makes sure to cook off any of the alcohol content the beer contains to get rid of the bitter alcoholic flavor and keep the delicious flavor of the hops.
Any leftover beer flavor is eradicated with the complimentary use of honey.
These skewers are not too hard to prepare and are sure to be a crowd-pleaser!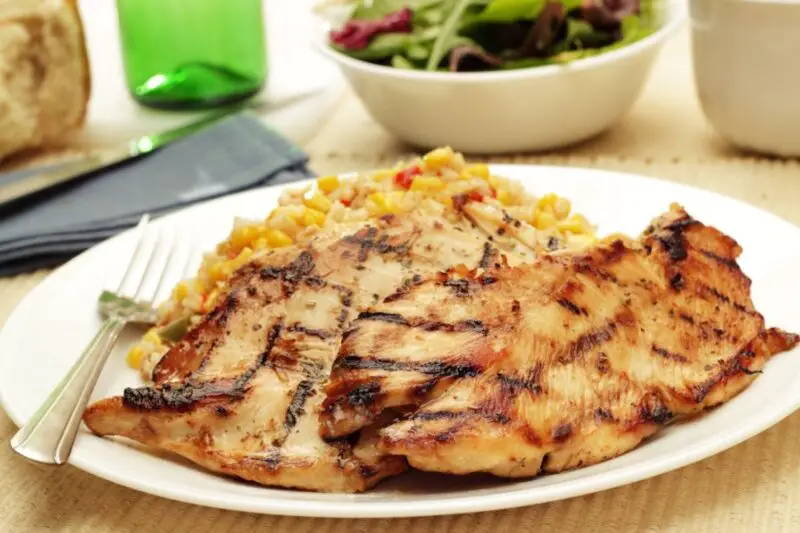 This is another delicious honey mustard chicken recipe, only this time using chicken cutlets to give the tangy dish another unique flavor.
Like a lot of the recipes on this list, it uses a simple marinade. This dish also incorporates thyme to give it a more herby flavor than most honey mustard chicken recipes, helping it stand out.
This recipe makes quite a lot of chicken and this recipe is perfect for leftovers.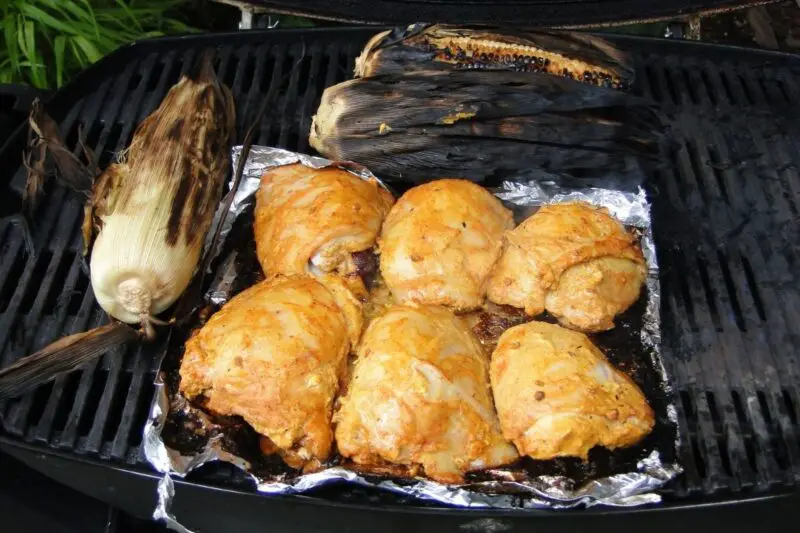 While tandoori chicken is of course traditionally cooked in an Indian Tandoor to help cook the chicken, the spice combination that is often used can be recreated and made at home with this simple recipe.
Most of the spices and ingredients used in this recipe are pretty common and those which you do not have should not be too hard to source.
If you love tandoori chicken but do not want to get takeaway, this is a great choice!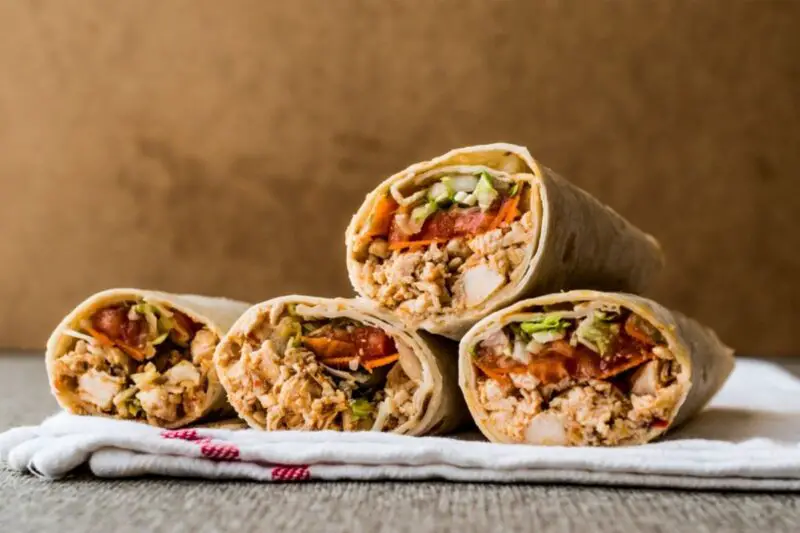 Similar to some other recipes on this list, some people do not know how easy it is to make this take out favorite from home with a specific blend of spices and ingredients.
This recipe simplifies the process of making shawarma to make it easy for anyone to make a flavorful marinade and a simple sauce.
Like most shawarma, this chicken is served in wraps, but the leftover can be enjoyed as a protein source in a multitude of different dishes.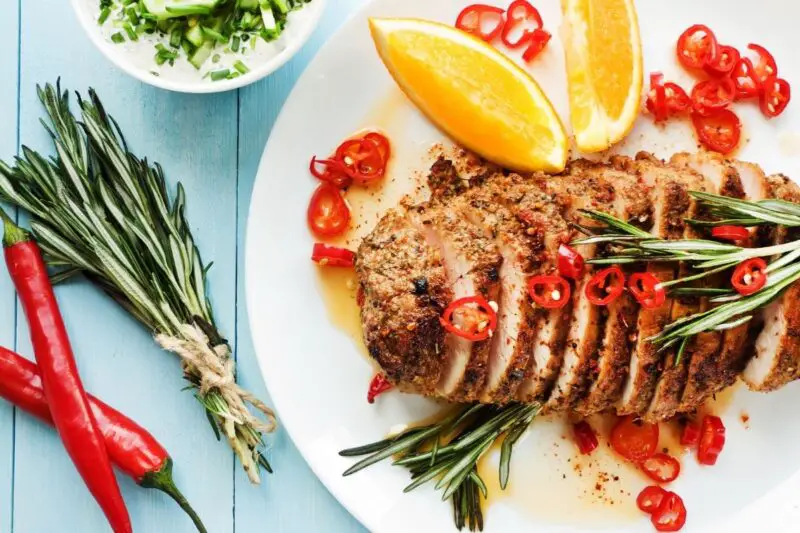 This Mexican classic is an easy way to prepare grilled chicken and is a definite crowd pleaser.
The unique ingredient used in this dish to make it a proper pollo asado is achiote paste, which is not too hard to source if you live near some specialty stores, but if you do not, there are substitutes you can find if you do not mind a slightly inauthentic dish.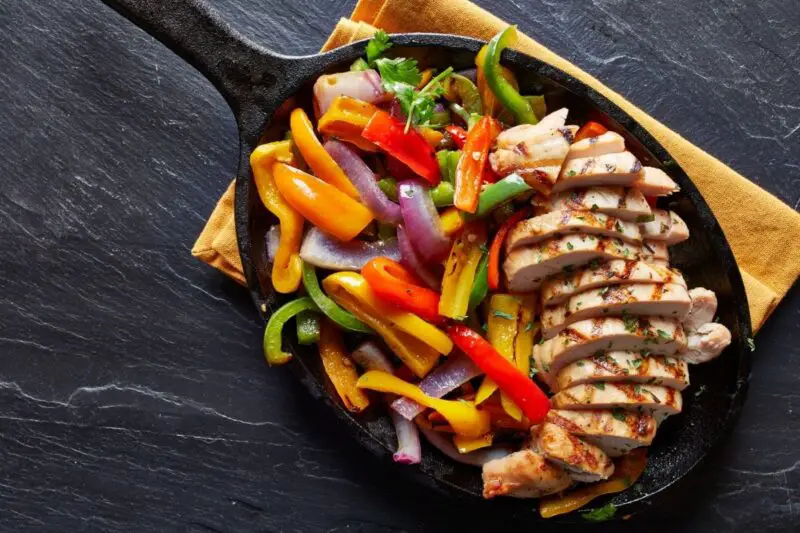 Fajitas have been a popular make it yourself DIY dinner for decades with it being easy for pickier families to choose what they do and do not want to include in their personalized wrap.
A constant with fajitas is the usual inclusion of grilled chicken which this recipe includes a simple way of preparing!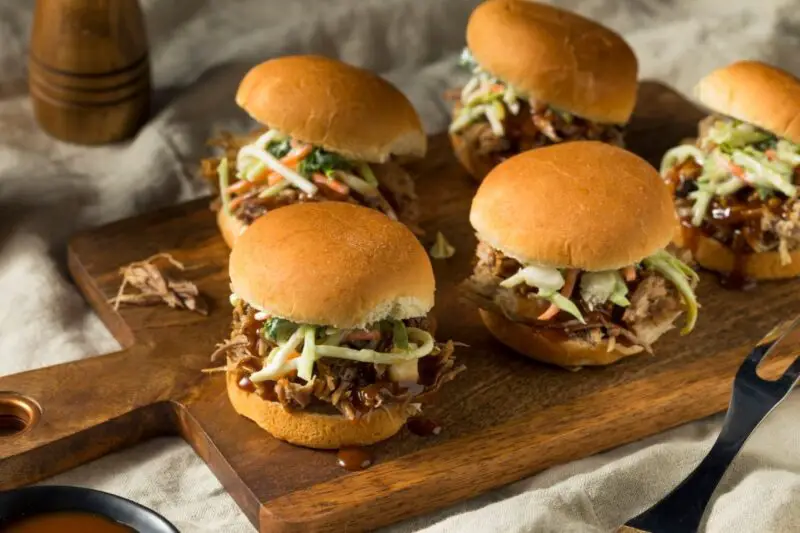 Sliders or just burgers are a great easy recipe to put together and are loved by people of all ages.
However, a lot of the fillings can feel heavy and unhealthy; this is remedied in this recipe which suggests using grilled chicken complimented with onions and homemade coleslaw.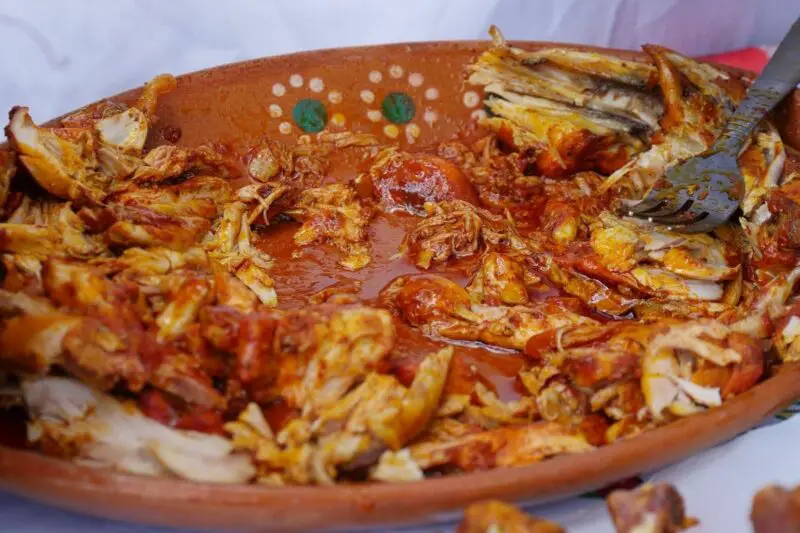 This delicious, saucy, more nutty recipe is perfect if you want to try something new, and has a distinct unique taste that everyone needs to try at least once.
Like a lot of these recipes, the ingredients it uses are pretty simple to come by, and the process of grilling the chicken is as easy and healthy as ever.
Final Thoughts
So there you go — that is a massive variety of grilled chicken recipes to get you thinking next time you are in the mood for grilled chicken!