Grapefruit is a citrus fruit that has become very popular over the years. Its sweet flavor makes it perfect for cocktails, desserts, and even cooking.
The popularity of grapefruit has grown tremendously in recent years.
Today, many consider it a superfood because of its high vitamin C content, which will be beneficial for the immune system.
Grapefruit also contains a large amount of vitamin A. This means that grapefruit is also great for those who suffer from vision-related problems. 
If you like grapefruit, there are plenty of boozy drinks that you can try. Here are fifteen of our favorite grapefruit cocktails recipes: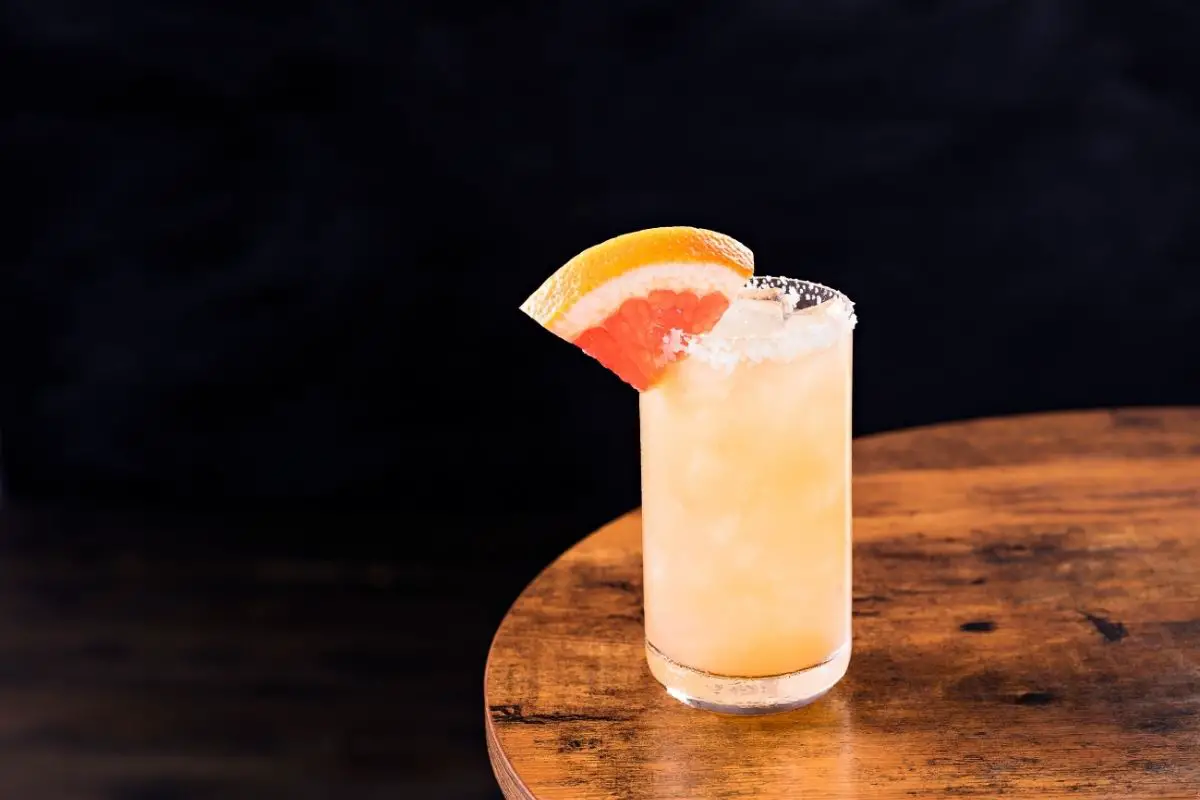 Paloma is a popular cocktail made with grapefruit. It's delicious and refreshing! The recipe calls for tequila blanco, fresh pink grapefruit juice, soda water, lime juice, and agave syrup.
You can serve this drink as a party drink or with a meal. This creates a beautiful pastel pink drink that is Instagram-worthy.
Moreover, garnishes will add to the aesthetic of this recipe. You can even add a little umbrella.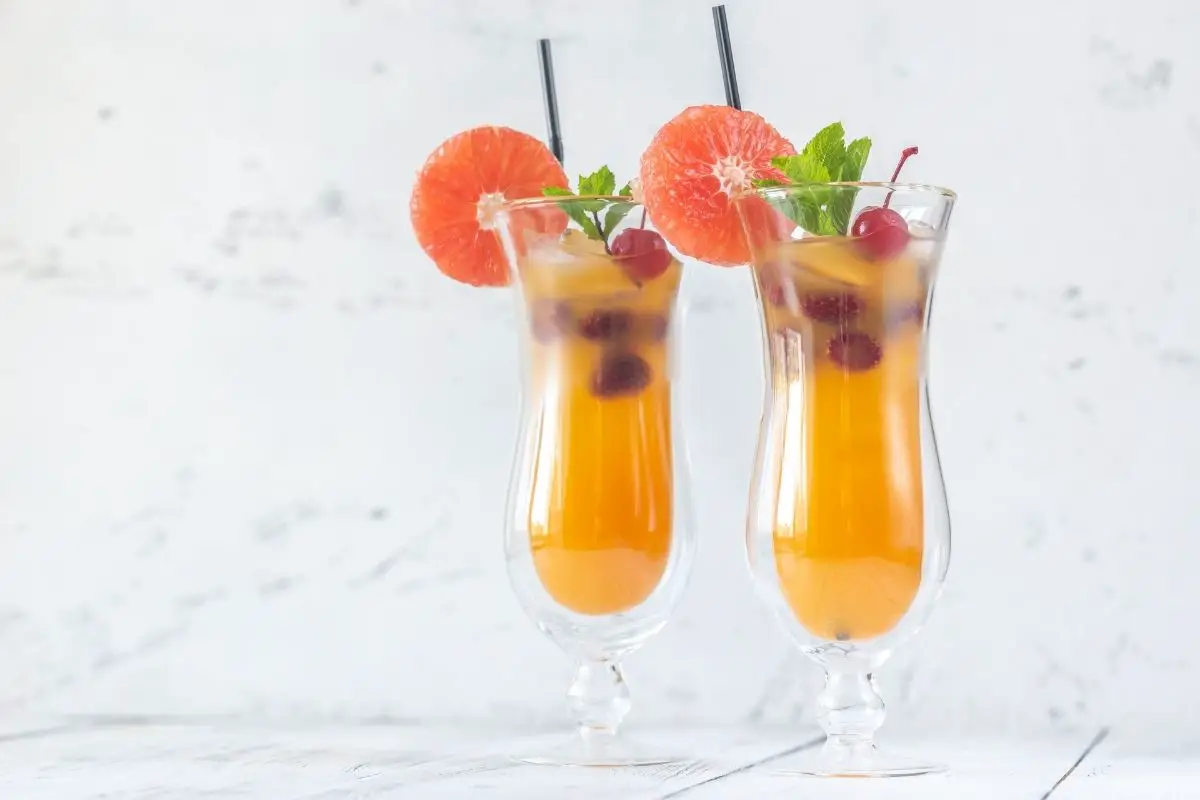 If you are searching for a simple recipe, you have come to the right place. Greyhound is a drink that combines two ingredients – grapefruit and vodka.
This drink is easy to make, but it tastes amazing. If you want to impress your friends, then you should definitely give this recipe a try.
You can even substitute the vodka for gin if you prefer. This scrumptious recipe also comes with tons of information on the drink, so if you want to learn about the greyhound as you make it, this will be an ideal recipe.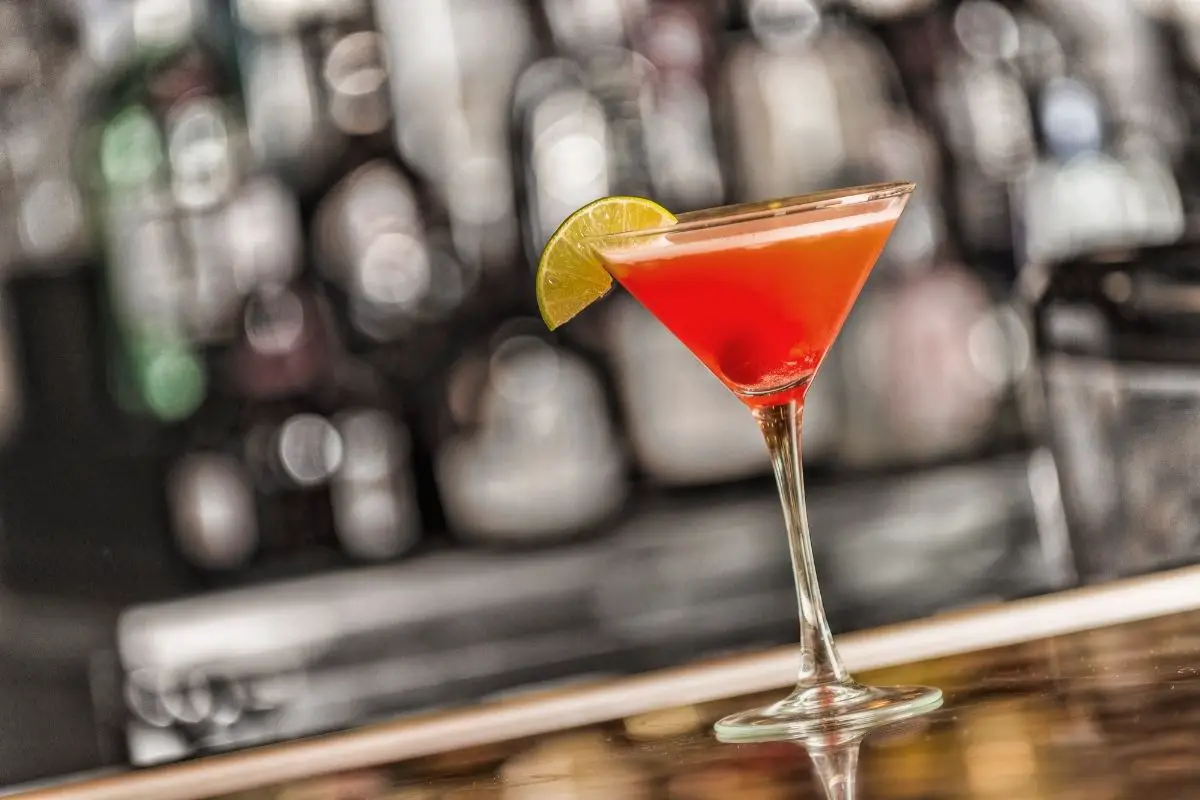 Do you like rum? Then you will love this Nevada cocktail. This recipe uses plenty of rum, agave, lime juice, and grapefruit juice. As you might expect, this drink is fruity and delicious.
Plus, it is easy to make. All you need to do is combine all the ingredients utilizing a cocktail shaker.
Shake well until everything is combined. Strain into a glass and top off with a delicate garnish.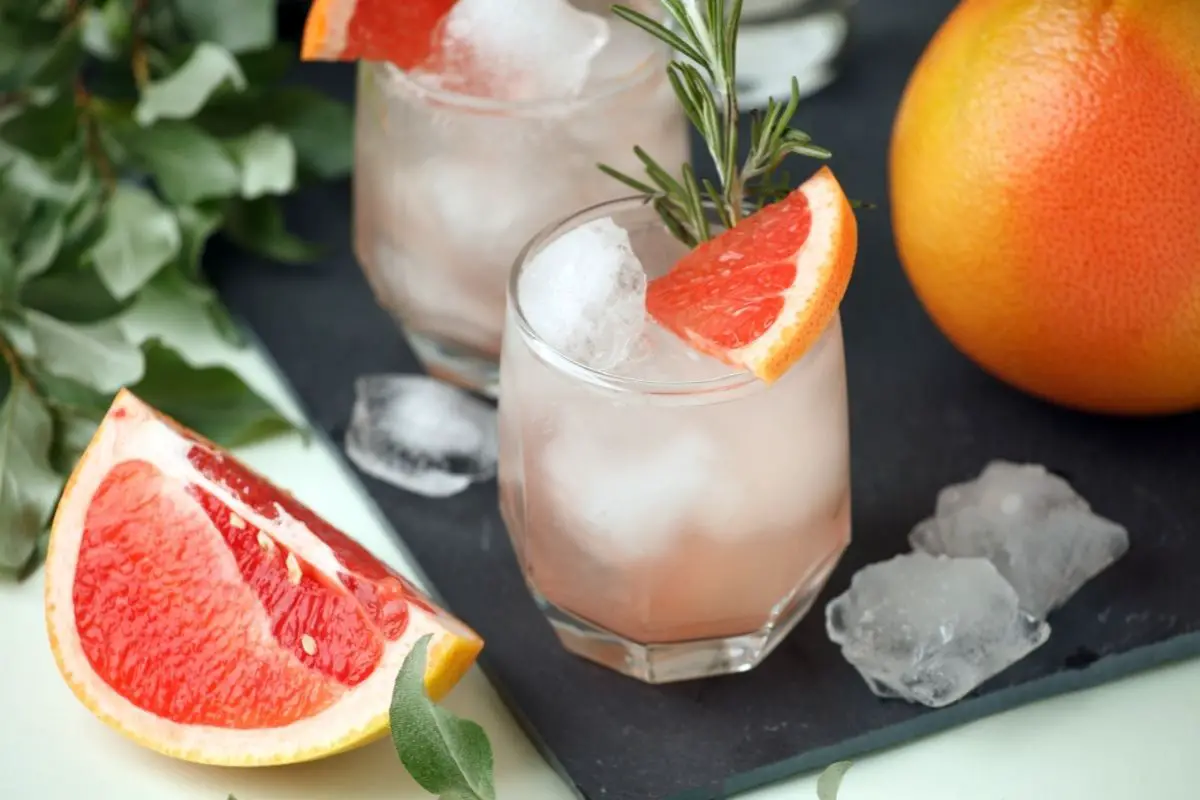 This recipe is another one that involves grapefruit and gin. However, this time around, you will find yourself making a salty dog instead of a regular old salted beverage.
This recipe requires you to add salt to the rim of the glass, providing an alternative flavor. This easy-to-follow set of instructions also includes plenty of variations for you to try.
For example, it suggests adding mint if you like herbal flavors in your drinks. 
Non-Alcoholic Grapefruit Highball By Crossip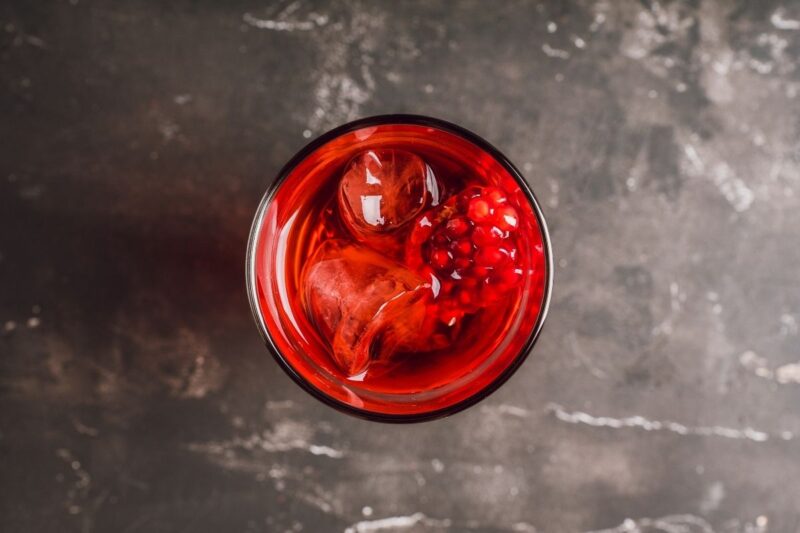 If you don't drink alcohol, you can sometimes feel left out. Luckily, we have found a way to include you in the fun.
We found this non-alcoholic grapefruit highball. As implied by the name, it is best served in a delightful highball glass.
It is extremely straightforward to make yet will provide a mouth-watering fresh flavor.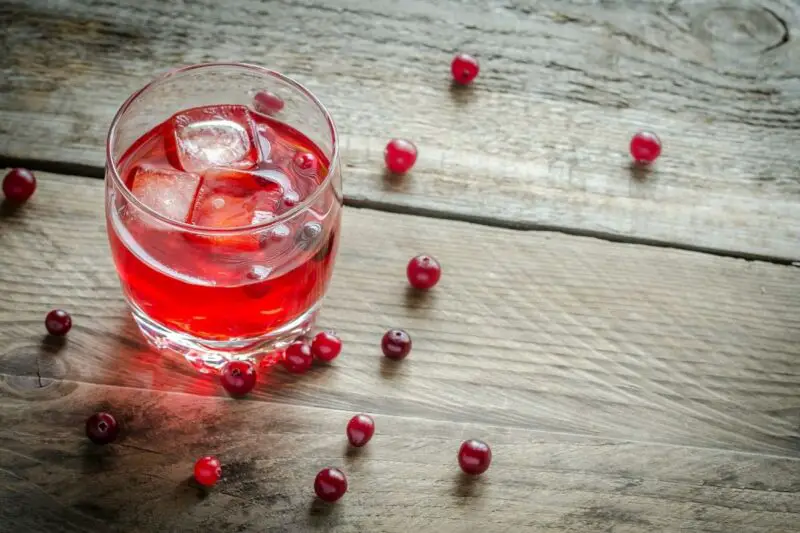 Sea breeze cocktails are made by combining grapefruit juice, cranberry juice, and alcohol. To us, this combination is heavenly.
It creates a gorgeous red and orange liquid that looks as good as it tastes. This useful recipe from Recipe Girl guides you through the process.
If you want to add to the look of this cocktail, you can decorate it with a slice of lime.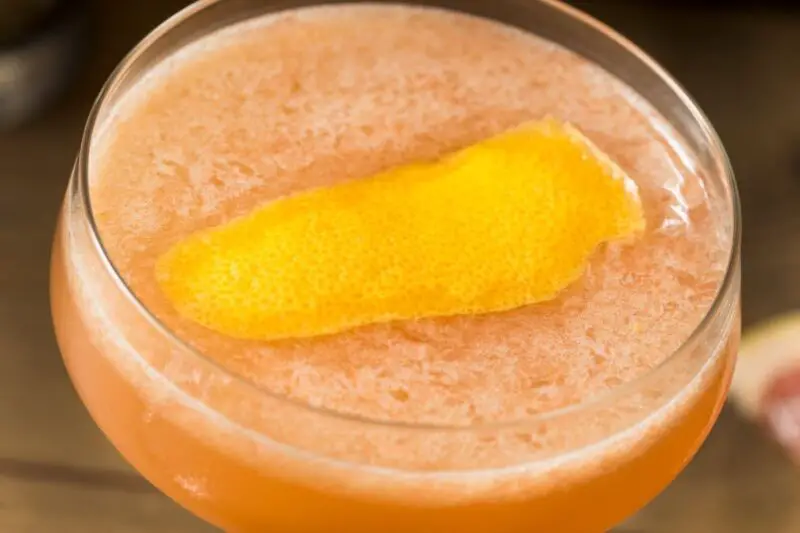 If you are looking for a vintage cocktail, the brown derby may be the ideal choice. This classic recipe features grapefruit juice, bourbon, and honey syrup.
The addition of honey enhances the flavor of this drink exponentially. The honey compliments the sweetness of the grapefruit. The result is a tan or orange-colored drink that looks exquisite. 
If you want to serve this drink at home, you will need to use a punch bowl or a large pitcher. Alternatively, you can serve it in a cocktail glass.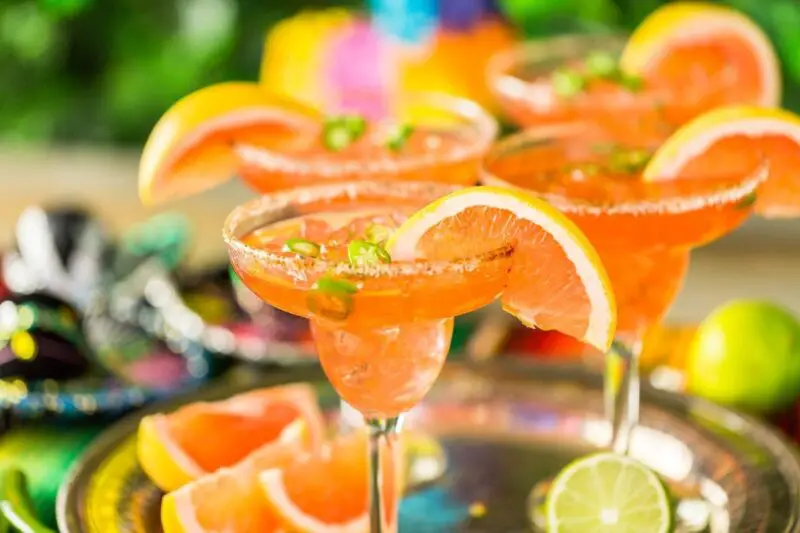 Do you love a magnificent margarita? Instead of just using fresh lime juice, this recipe also utilizes grapefruit.
These juices create a wonderful balance of flavors when mixed together. This recipe also provides a great deal of information regarding how to properly prepare a margarita.
It even comes with information for transforming this drink into a pitcher, which is ideal for party guests.
To finish, merely pour the concoction into a glass and serve with a delicious slice of grapefruit.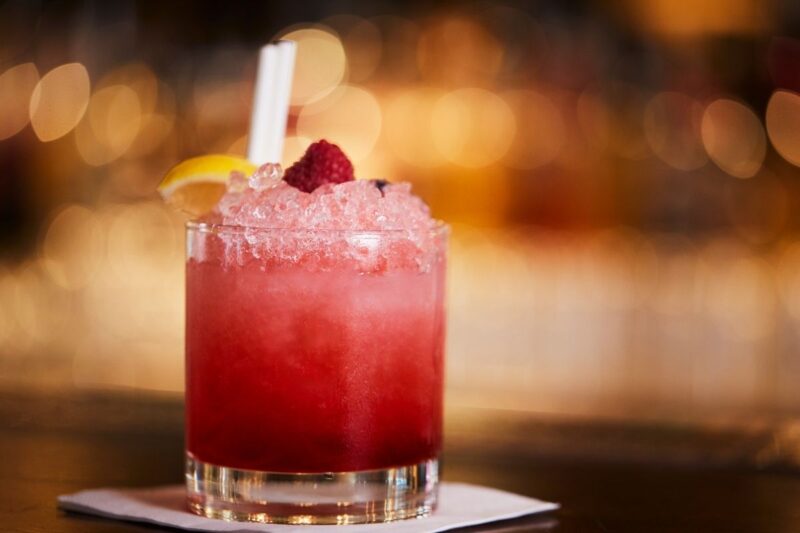 Up next, the Hemingway daiquiri is named after the American writer Ernest Hemingway. While he was known for his writing prowess, he was also quite fond of drinking.
This recipe has since been altered, with grapefruit juice being added to the mix. This cocktail is renowned for being very sweet, hence why Hemingway was such a big fan of it.
This fantastic recipe uses sugar syrup to achieve this sweetness. The other ingredients are lime juice, liqueur, rum, and the aforementioned grapefruit juice.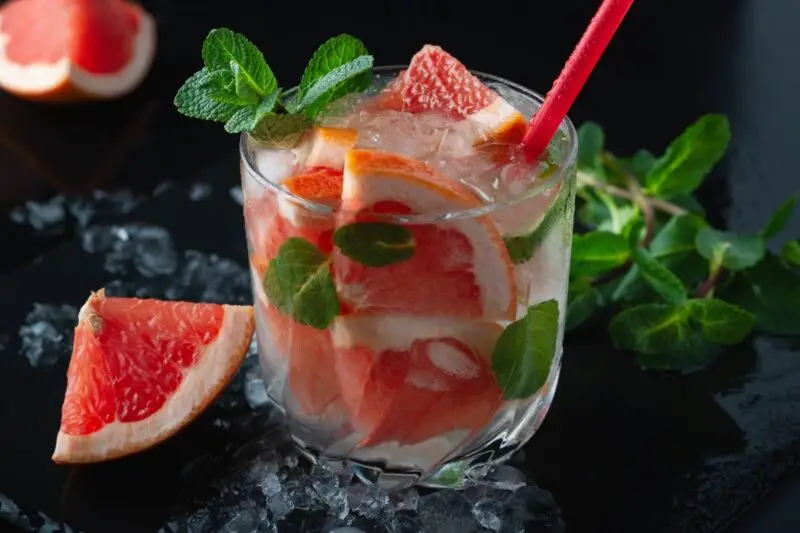 Most people find mojitos irresistible. If you fall into this camp, you may want to consider this grapefruit mojito recipe.
This is considered a summer beverage, so if you want to liven your summer parties, you should contemplate serving grapefruit mojitos instead of the standard variety.
Thanks to the inclusion of lime, honey, and grapefruit, this cocktail has a delectably sweet taste. If you are partial to a sweet drink, we urge you to give this grapefruit mojito a try.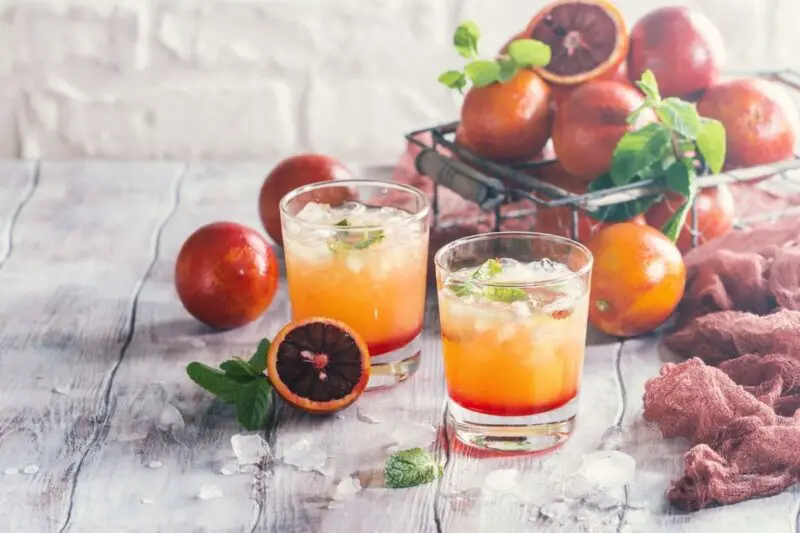 The grapefruit sunrise is a refreshing cocktail that combines red grapefruit juice, orange liqueur, vodka, grenadine, and lemon juice.
This recipe has garnered this name because of its similarities to the sky during sunrise. It has a distinctive shade of orange that looks mesmerizing and relaxing.
Yet, somehow this drink manages to taste just as good as it looks! It has a sweet and sharp taste that you are sure to adore. They are practically guaranteed to impress your friends. 
Grapefruit Rickey By Fords Gin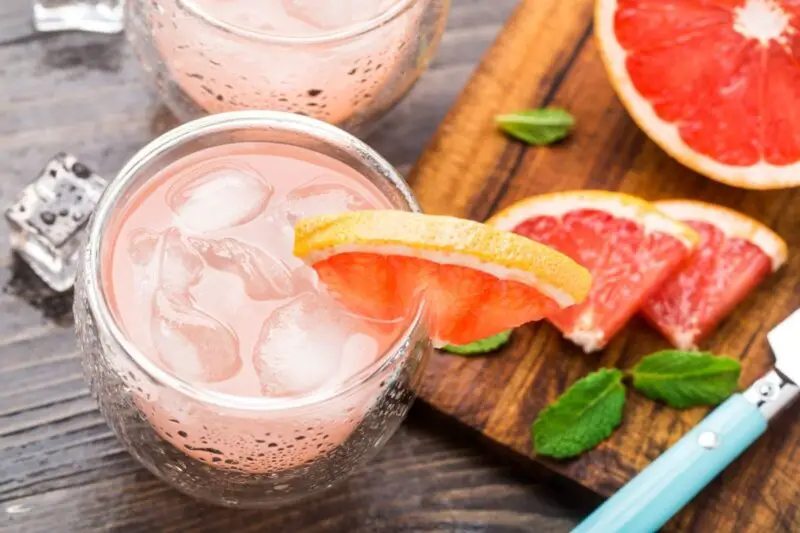 If gin is one of your favorite alcoholic drinks, maybe you should prepare a glass of grapefruit rickey. Interestingly, this drink is named after one of its inventors, Colonel Joe Rickey.
With a bold flavor, this drink isn't suitable for everyone. Yet, if you are a gin lover, you should savor it.
You can easily transform this drink into a mocktail. Simply omit the gin and replace it with higher quantities of club soda. 
Ruby Red Grapefruit Mimosa By Taste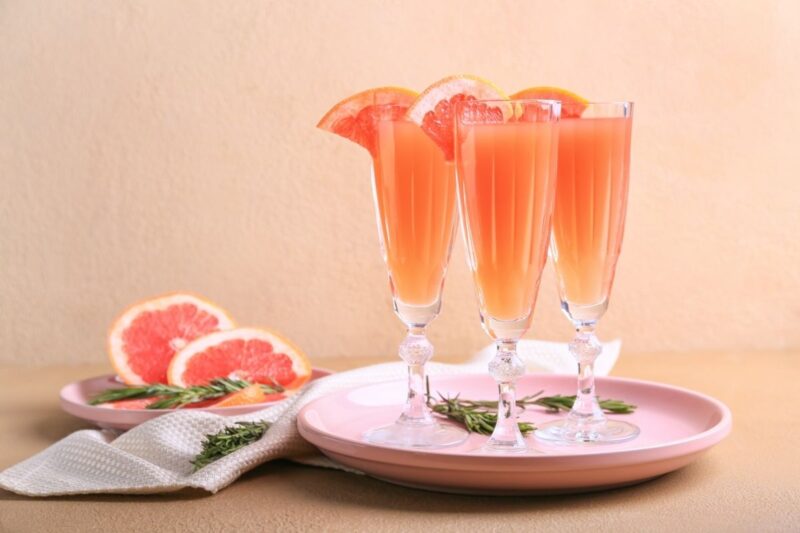 When it comes to cocktails, you will likely desire something that both tastes and looks extremely elegant.
This cocktail recipe manages to be the perfect combination of divine taste and appearance. The ruby red color of this drink is achieved through the addition of red grapefruit juice. 
In fact, this drink is so beautiful, you might want to make several batches of it. After all, you could always have a mimosa on hand for guests.
This recipe involves sparkling wine, giving it a bubbly texture that we absolutely adore.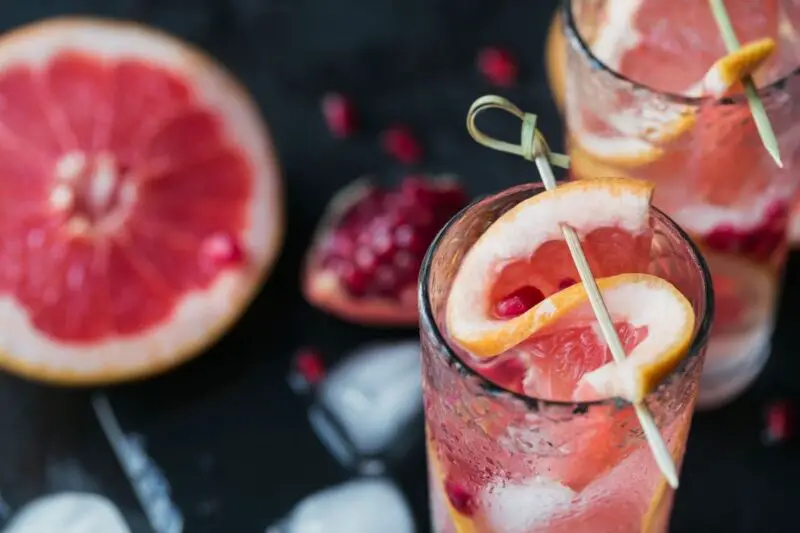 If you want a relaxing drink, a grapefruit siesta will feel heavenly. It contains a variety of fresh citrus fruits, including grapefruit.
This recipe contains Campari, tequila, lime juice, grapefruit juice, and simple syrup. The result is an incredibly smooth drink that is full of flavor.
Though it may be more expensive to make than other cocktails, it has a luxurious feel that is perfect for big occasions, such as birthdays, engagements, or anniversaries.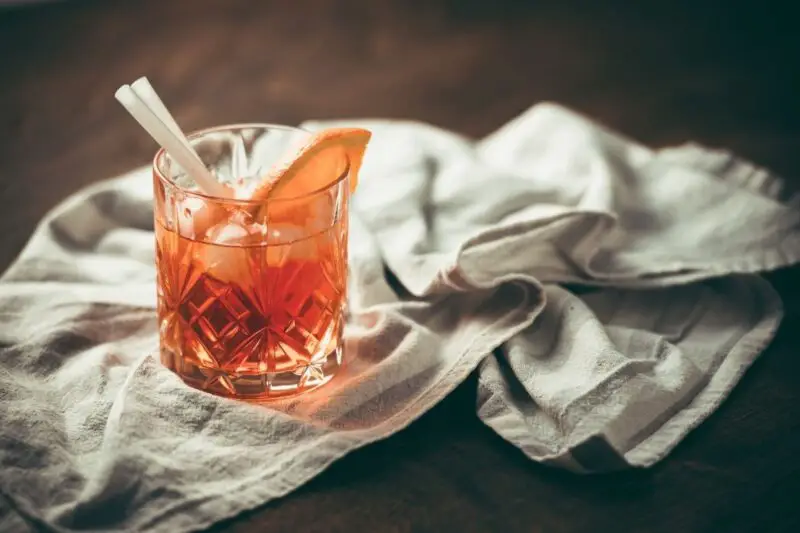 Lastly, sour drinks are not for everybody. Some love them, others hate sour drinks.  If you fall in the former category, perhaps you'll enjoy this grapefruit screwdriver.
With ingredients such as club soda, vodka, red grapefruit juice, and grapefruit liqueur, this screwdriver is ideal for people who adore grapefruit.
Yet, the grapefruit flavor manages to not be overpowering. Instead, this is just the right amount of grapefruit to create a gorgeous alcoholic beverage. 
Frequently Asked Questions
What Kind Of Alcohol Does Grapefruit Go Best With?
Grapefruit goes perfectly with any type of alcoholic beverage. However, we recommend using gin, rum, or vodka when mixing up a grapefruit cocktail.
These drinks pair well with the sweetness of the grapefruit, hence why they are used in multiple recipes. 
How Long Can I Keep A Grapefruit Cocktail In My Refrigerator?
A grapefruit cocktail should remain refrigerated for no longer than two days. After that time, it starts to lose its flavor.
Ideally, you should make a cocktail just before you make them. Though this can be difficult if you are hosting a party, cocktails are designed to be simple and time-effective to make.
Can I Make Grapefruit Cocktails At Home?
Yes! Making your own grapefruit cocktails at home is easy. Often, all you need are the ingredients, a cocktail shaker, and some glasses. 
Final Thoughts
Whether you enjoy grapefruit in salads or desserts, or simply as a snack, it is very versatile. There are lots of ways to incorporate the fruit into your diet.
Perhaps the most delicious way of consuming this fruit is via a boozy cocktail. With any luck, this list of cocktails will have helped you find the most indulgent grapefruit cocktail in existence.