Are you ready to embark on a BBQ adventure like no other? Get ready to indulge in the uproariously delicious Myron Mixon brisket injection recipe! This brisket masterpiece is not just a recipe, it's an experience that will have your taste buds dancing and your guests begging for more.
The Fantastic Brisket Injection Technique
Now, let's dive into the exciting world of injecting brisket. Don't worry, it's not as tricky as juggling flaming marshmallows! We'll guide you through the steps with precision and a side of laughter.
Ingredients That You Will Need Are:
For the injection
One quart of water
Three tablespoons of beef base 
Three tablespoons au jus concentrate 
For the rub
Untrimmed brisket (weighing 15-20 pounds)
Half a cup of kosher salt
Two tablespoons of ground black pepper
One teaspoon of sugar
Half a teaspoon of chipotle pepper powder
Half a teaspoon of chili powder
One teaspoon of garlic powder
One teaspoon of onion powder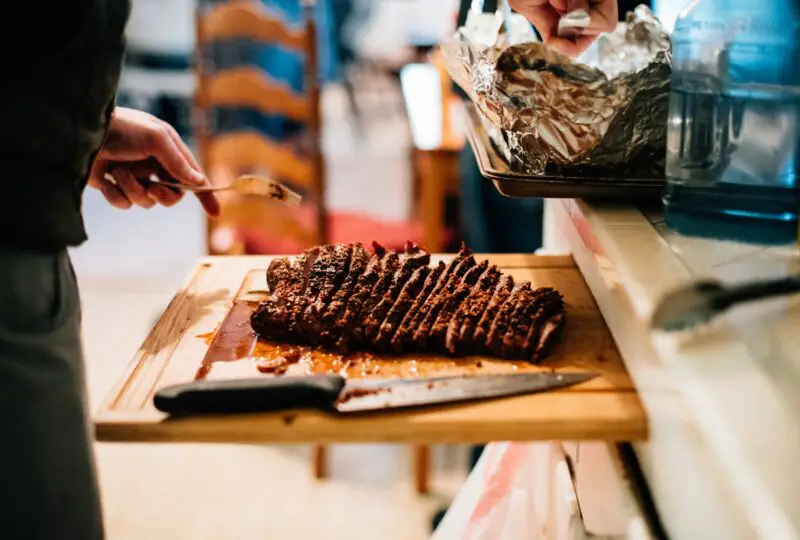 Method of Preparing the Brisket Step by Step:
Step 1: The Boiling Pot of Magic
In a stock pot, crank up the heat and let the water bubble like a giddy cauldron. Stir in the beef base and au jus until they dissolve into a savory symphony that will make your taste buds do the Macarena.
Step 2: Chill Out, Baby!
Once the mixture reaches the perfect thickness, let it cool down like a cucumber on a tropical vacation. Pop it in the fridge and let it relax for up to two weeks. It's like giving your injection concoction a much-deserved vacation.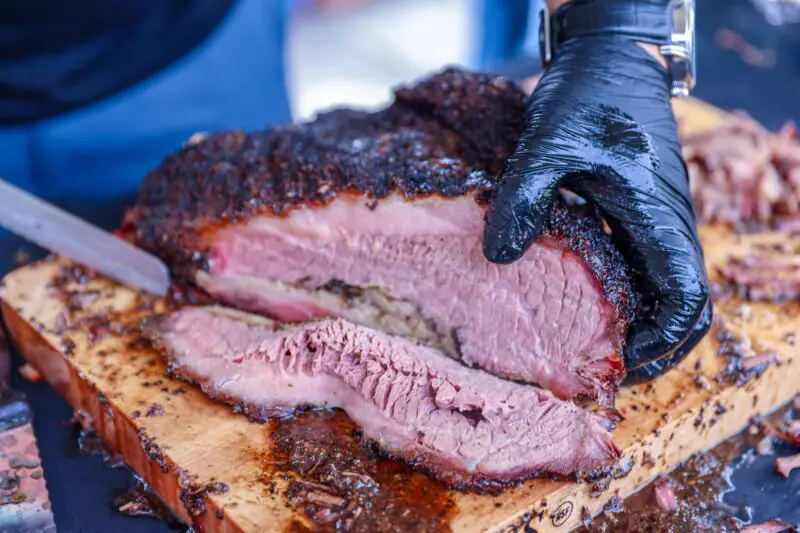 The Myron Mixon brisket rub Extravaganza
Step 1: Grab a large bowl and gather the kosher salt, black pepper, sugar, chipotle pepper powder, garlic powder, and onion powder. Mix them together like a seasoned DJ spinning the perfect track.
Step 2: Trim that brisket like a skilled sculptor and prepare for the injection extravaganza! Inject the mouthwatering mixture into every nook and cranny of that brisket, ensuring it gets a flavor-packed makeover.
Step 3: Rub the marinade mix all over the brisket. Make sure the layering is coated in a generous amount and let it marinate for at least 10 hours. 
Step 4: Set the smoker to 300°F and place the brisket in an aluminum foil. Smoke-cook it for 2 hours. 
Step 5: After that take it out and cook on a skillet. Spritz it with a mixture of beef broth and brown sugar or the readymade ones. Spritz every 15 minutes and cook like this for 1 and a half hours. 
Step 6: Smoke for 1 and half an hour more. This time the temperature should be 205°
Step 7: After the time is up let it rest for a few minutes. Slice and serve.
Conclusion
the Myron Mixon brisket injection recipe is a culinary masterpiece that will elevate your BBQ game to legendary status. Embrace the juicy, flavorful adventure that awaits, and let the injection magic take your taste buds on a wild ride. Get ready to savor the meaty symphony like never before!