If you struggle to eat your fruits and veggies or simply want a quick start to your day, juicing is a great option. With a plethora of recipes, there is a juicing for everyone to enjoy.
But are there ones specifically for energy?
Whether you need a boost to make it through the working afternoon or simply want to add a little pep to your step, juicing can do it all.
Keep reading to discover 15 of the best juicing recipes for energy that you can try today!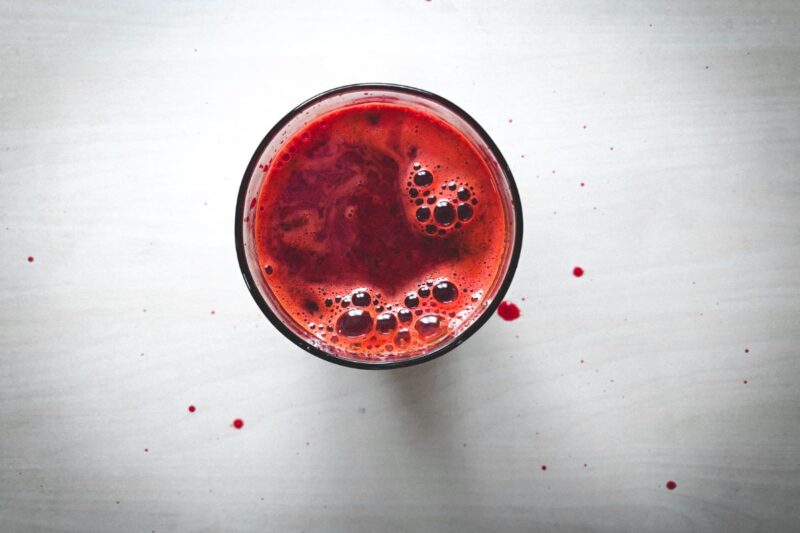 This juice is perfect for when you are feeling fatigued and for those at the end of their menstrual cycle.
All of the ingredients are full of iron giving you the energy you need to feel back to yourself.
All You Need Is:
2 large beets, peeled and sliced
2 trimmed carrots
1 small apple
Spinach
¼ cup of water
Place everything into your blender and enjoy this juice which is rich full of iron that helps cleanse your liver.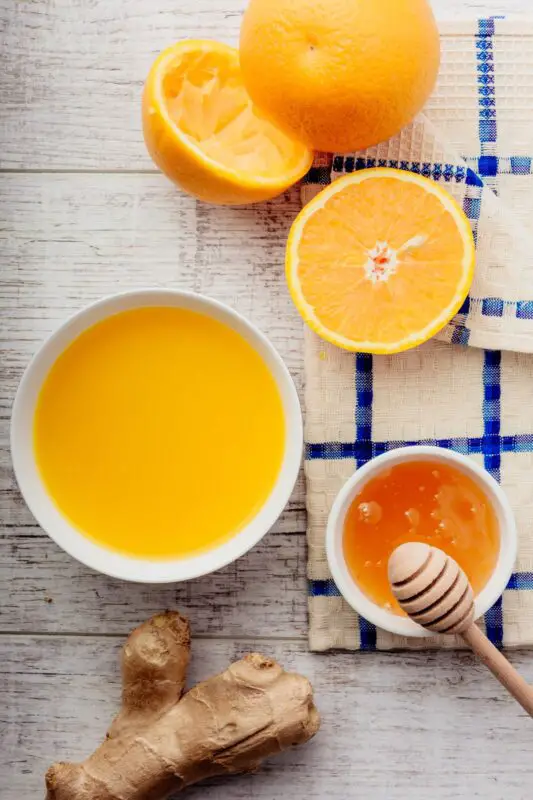 This gorgeous vitamin C shot is filled with antibacterial, anti-inflammatory and antiviral properties. It will keep you feeling bright and help build strength in your immune system.
Simply grate your turmeric and ginger to begin. Add all of your ingredients to the glass whilst cautiously adding in some hot, not boiling water. Stir until the honey is dissolved.
Lastly you can add in some orange juice.
With this Vitamin C shot you can start your day the right way!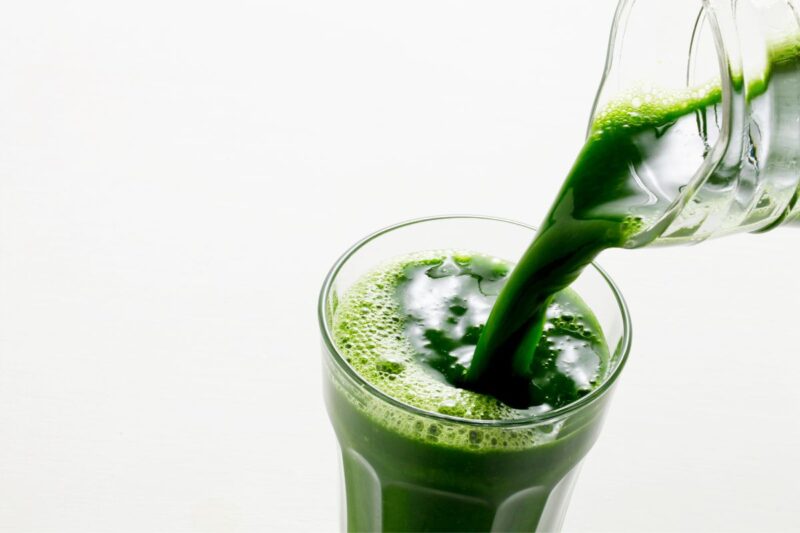 Taking only 15 minutes to make this healthy and delicious green juice is full of fruits and veggies!
Featuring kale, cucumbers, celery, lemon, ginger and apples, this juice is not only going to do wonders for your mood but also tastes great.
The Easy Being Green Juice is low on calories but contains Vitamin A and C which increases your energy and keeps you glowing all day long.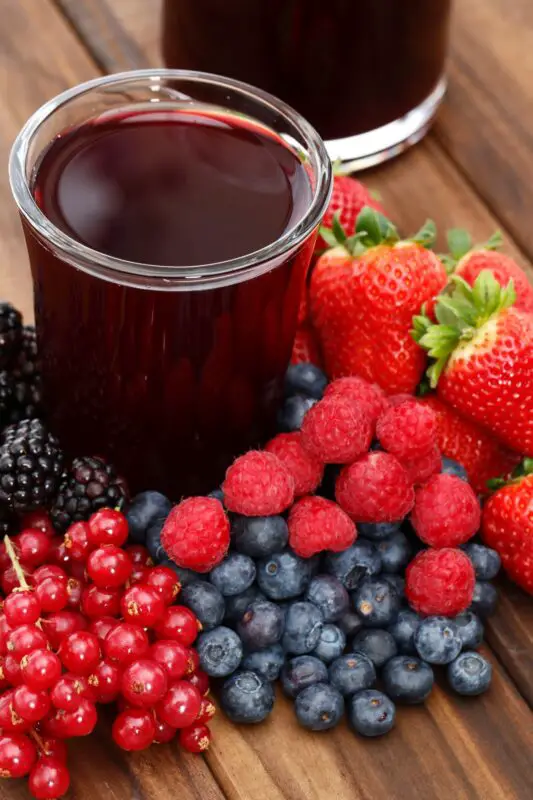 By now we are all aware of the amazing benefits of berries. Whether you drink them or eat them, they do wonders for your nails, skin and hair!
This berry juice contains blackberries, strawberries, raspberries and blueberries.
Each containing amazing antioxidants which keep you feeling fuller for longer and give you the boost you need for those morning workouts.
It also tastes heavenly feeling like a sweet treat without the chocolate! Although, sometimes it's nice to just have the chocolate.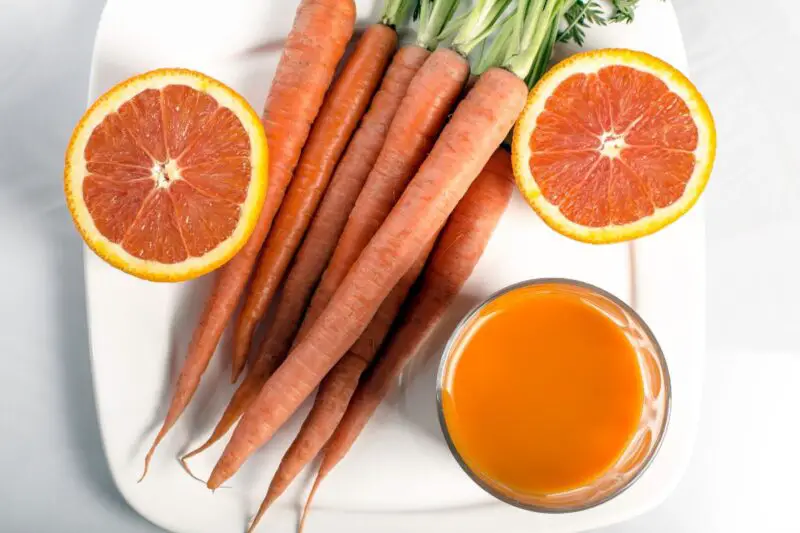 This carrot and blood orange juice is sure to have you powering through your day and it looks delicious.
Carrots help control your blood sugar and boost immunity which helps give you slow release energy throughout the day.
Carrot juice also helps boost heart health to keep your heart working for longer.
While blood oranges are rich antioxidants and help reduce the stress on your heart and other organs.
In other words drinking this juice will make you feel amazing whilst helping protect your heart and organs.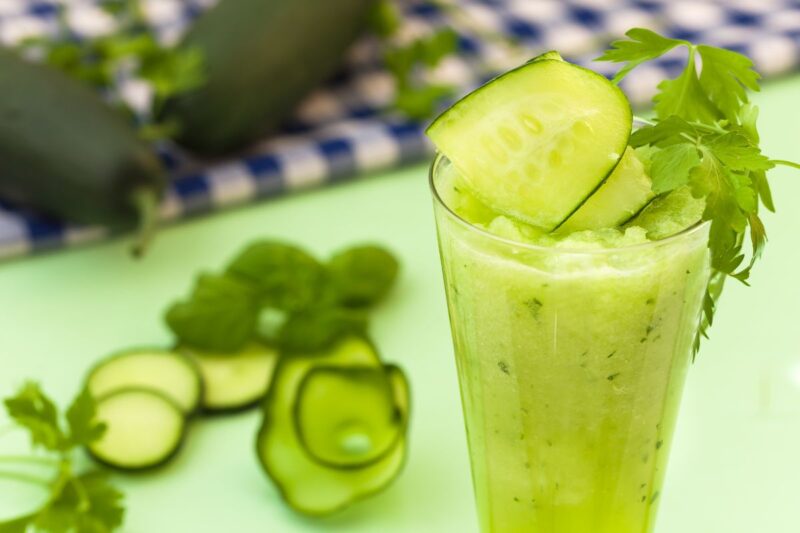 If you feel you struggle more with getting your veggies in, this Garden Refresher Juice is perfect.
With carrots, celery, bell peppers, tomatoes, watercress and cucumber,this juice is sure to leave you feeling refreshed and hydrated.
Drink after a hard workout to rehydrate or in the afternoon to replenish your energy levels.
Like a dash of spice?
Add salt and/or a dash of hot sauce to take it up a notch. You'll feel re-energized to finish your day and hydrated with the addition of cucumber and watercress.
It's a juice like no other.
Watermelon. Bright, refreshing and delicious. The hydrating fruit is rich in Vitamin C and arginine which helps boost your immune system, even when you are feeling fatigued.
Watermelon is also great for relieving muscle soreness which is great in times of fighting off a cold or as a post workout snack.
Mint is great for adding a freshness to the juice and is great for helping with allergies and asthma in the warmer months.
And it works as a great mocktail for those summer garden parties!
Containing only 4 ingredients, this simple juice is a sweet yet spicy way to energize yourself throughout the day.
All this juice contains is pineapple, ginger, honey and cinnamon, perfect for any season, any time!
Pineapple is packed with nutrients and antioxidants. Ideal for getting your immune system through those harsher winter months.
While the honey brings anti-inflammatory properties to the drink and works alongside the fresh ginger to kick start your immune system and help you get the energy you need!
Not a fan of honey? Swap for maple syrup although you wont get those anti-inflammatory benefits when you're sick. It will still taste heavenly.
This nutrient-rich, vitamin-filled green juice is naturally dairy-free, vegan, and gluten-free and is packed with vitamins. A fantastic energy boost to make the most of your day!
You will need celery, spinach, cucumber, green apple, mint and ginger.
Each ingredient helps boost and protect your immune system whilst keeping you refreshed and energized.
The apple is great for adding in more fiber to your diet and of course helps make it taste delicious!
Enjoy this juice first thing in the morning to kick start your day or enjoy as a mid-afternoon pick me up for when you're feeling fatigued.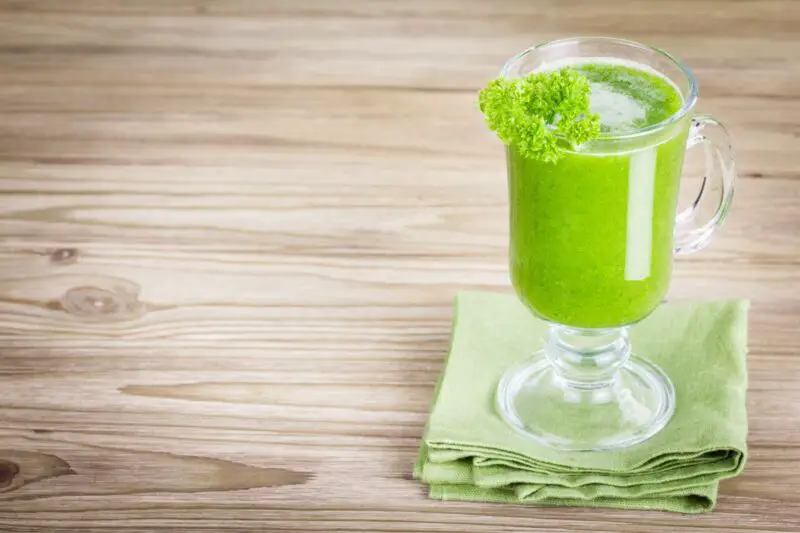 Mother Earth is a great way to get both your fruits and vegetables into your juices.
Celebrating what grows below, you can find everything in this juice at the store or grow it in your garden!
Carrots, lemon, red grapes, cucumber and celery are what makes this juice so delicious.
The celery is wonderful adding fiber whilst the grapes are full of antioxidants which help the cardiovascular system.
This juice is revitalizing and zesty with that added punch of lemon.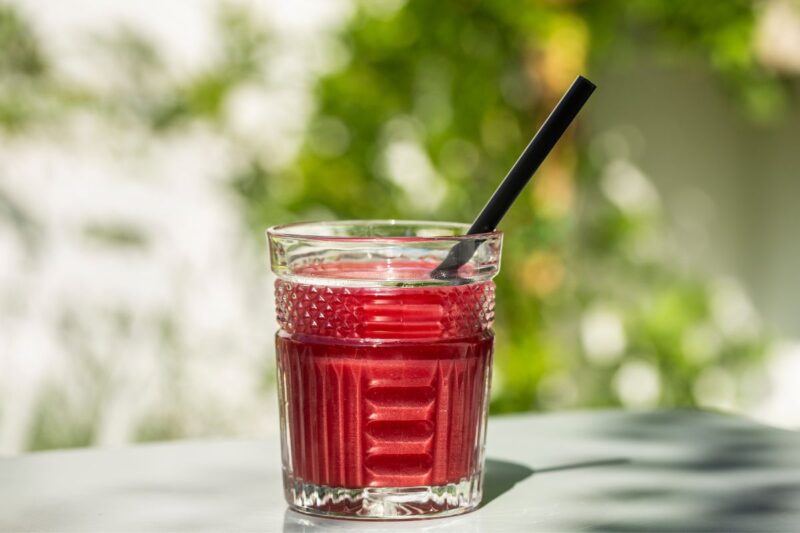 This juice serves as an energy booster and not only looks stunning but also tastes divine.
Beetroot, carrots, and oranges make up the perfect trio in this instant energy booster drink to produce the stunning bright red color.
With other health benefits such as lowering blood sugar, increasing stamina and combating Anemia, this juice is ideal for everyone looking for that special extra something in their juices.
Make sure to wash and peel your ingredients before putting them into your juicer. Serve immediately or prepare for breakfasts and snacks throughout the week.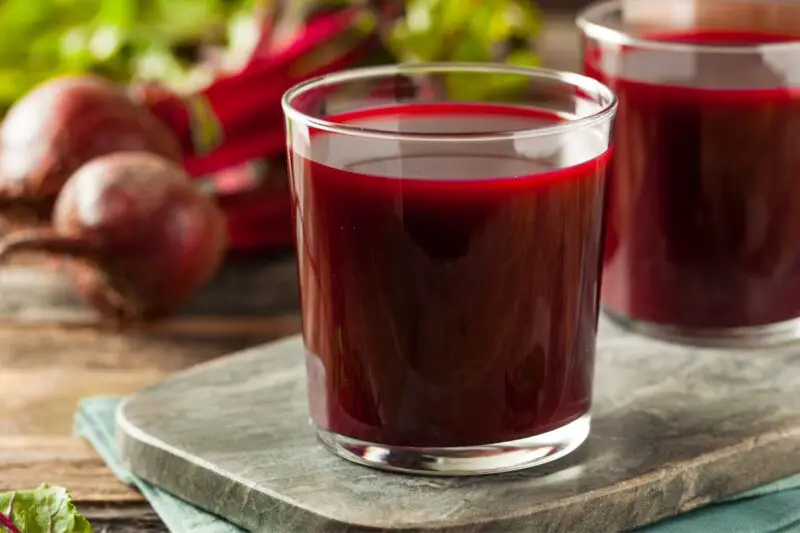 This naturally sweet beet juice is fresh with the zest of the lemons but soothing from the ginger and calming cucumber.
Beetroots are an amazing ingredient to add to your juices as they are packed full of nutrients such as iron, potassium and Vitamin C.
They also help cleanse the liver whilst boosting your red blood cells flow of oxygen.
The lemons are high in alkaline making them known for their detoxifying and antioxidant properties. Perfect for achieving that glowing skin.
Overall this juice recipe is filled to the max with powerhouse veggies, nutrients and benefits.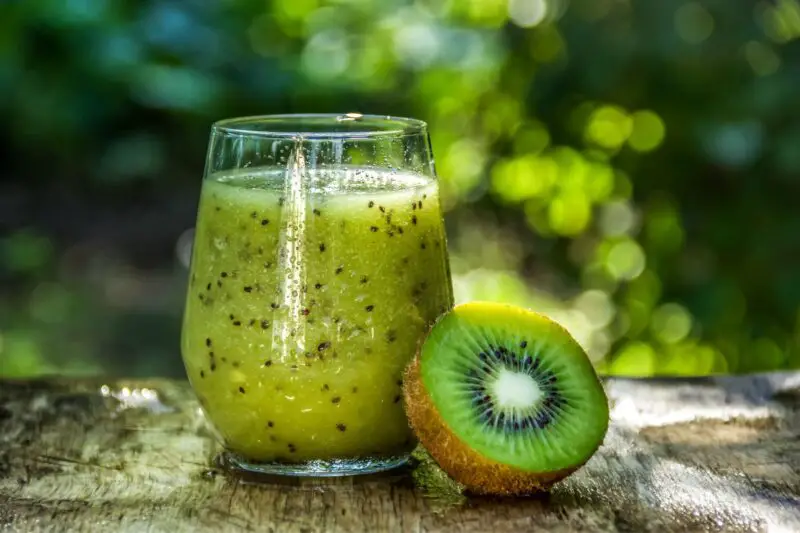 Kiwi juice is ideal for refreshing yourself on those hot summer days. Simply add your kiwi, lemon juice, celery juice, mint leaves and a dash of sugar to create a stunning, high energizing drink.
Perfect for before a run or simply enjoying after a long day at work. This juice is simply addictive.
If you happen to have any leftovers, store them in an airtight container and keep in the fridge for 2-3 days. Or freeze them until you feel you might need a quick, nutritious pick me up.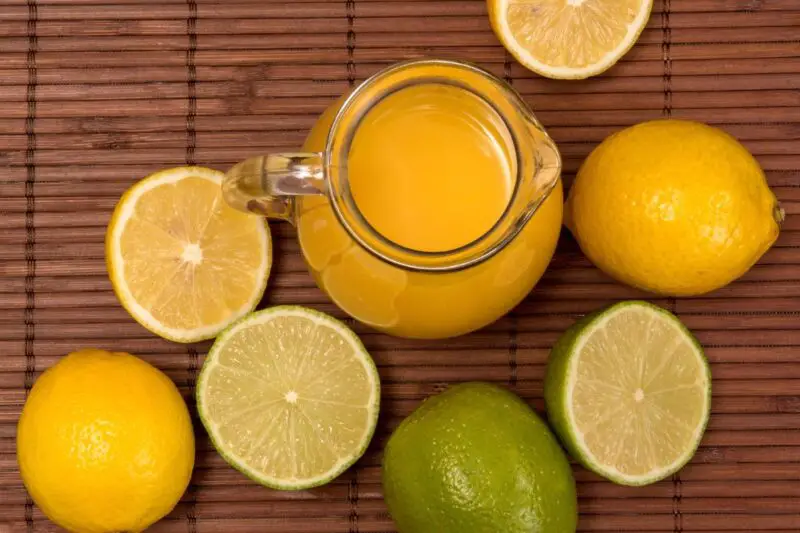 Find yourself losing energy around 3pm and want something to jump start your energy levels?
This lemon and lime energy tonic is filled with electrolytes and vitamin C which is ideal for perking you up.
And there's no need for a blender.
All you need is lemon juice, lime juice, coconut water and some honey. Make it batched for quick and easy pick me ups!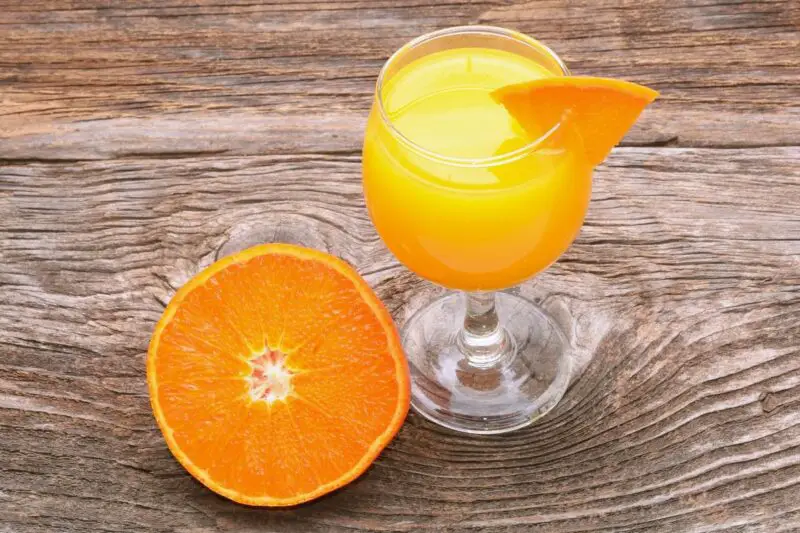 Only fresh mandarins and lemons are used in this vegan juice to create an organic, healthful beverage.
It has a wonderful pucker at the end from the lemons and is sweet from the mandarins. You'll want to make this juice recipe over and over again!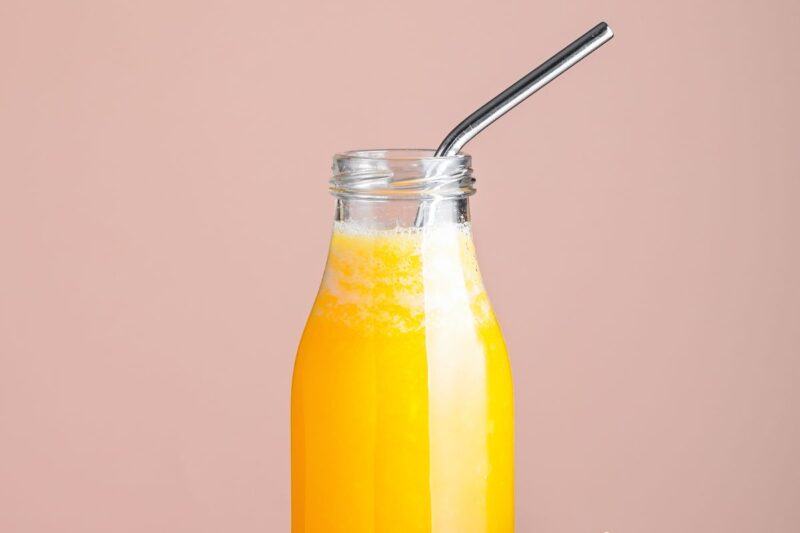 Feeling under the water and in desperate need of a warm, revitalizing drink? This Cold Remedy Juice features ginger, raw garlic, lemon, spinach and Sriracha sauce.
While the rest of the drinks on this are better served cold, this one is best warmed on a pan and served in a mug.
Perfect for boosting your immune system and helping to fight off those tiring colds.
Final Thoughts
You now have 15 of the best juice recipes to help boost your energy. Take your pick and try them out to find out which ones work best for you!
Sweet or spicy there is an energizing juice for everyone!