One of the best things about Korean desserts is that they can come in a wide variety of textures, colors, sizes, flavors, and difficulties.
Therefore, there is something for everyone and there is bound to be a dessert that catches your eye on this list. 
As well as this, Korean desserts tend to be healthier than the ones found here in the west.
This is because they use a lot of nutritious ingredients and have honed the skill of capturing their natural flavor and texture of them.
Thus, not having to add artificial sweeteners, lots of butter, or sugar in order to create a deliciously sweet, luxurious dessert.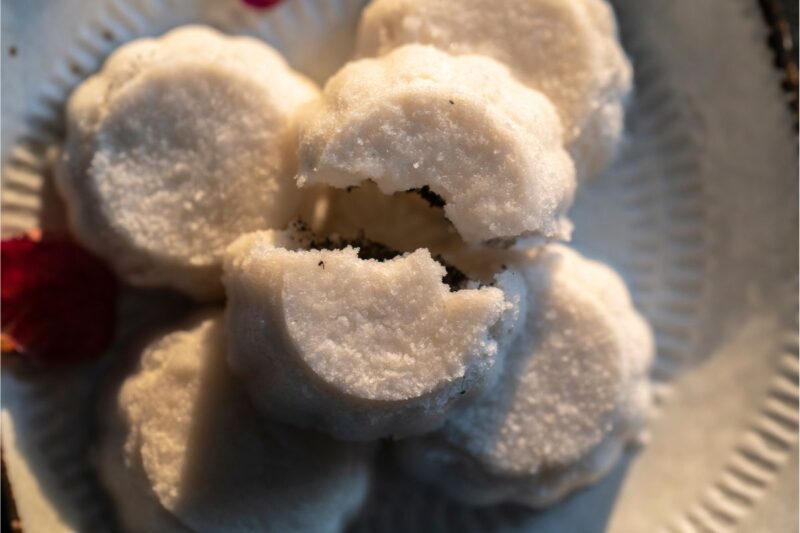 Known as 'Injeolmi' in Korea, these little cubes of goodness look a bit like shortbread to the western eye, but they are actually made from soybean powder and glutinous rice.
They are made by pounding sweet sticky rice which gives it that unique chewy texture. 
These are not just any old cookies that you get from a tin; these are elegant, and beautiful to look at (and eat).
Also known as 'Dasik' – these cookies go as far back as the 17th century and since then have been a token at Korean weddings and birthdays. 
Tea cookies are made with very fine powders from sesame seeds, pollen, and grains which are then mixed with honey syrup.
This creates a lovely dough that you can alter to easily change the flavor and color such as black, green, yellow, white, and red.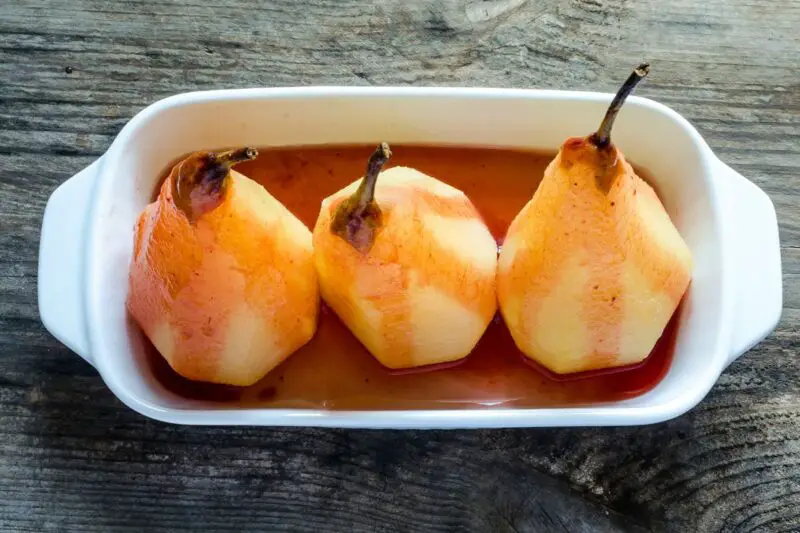 A great thing about this recipe is that almost everyone will have some spare pears lying in their pantry.
This is a super easy, delicious recipe that only takes 15 minutes to come together. 
However, this does not account for the one hour that you will need to leave the pears to cool completely as this is the best way to enjoy them.
Add a little drizzle of poaching syrup on top, with ice cream, whipped cream, or whatever else you fancy.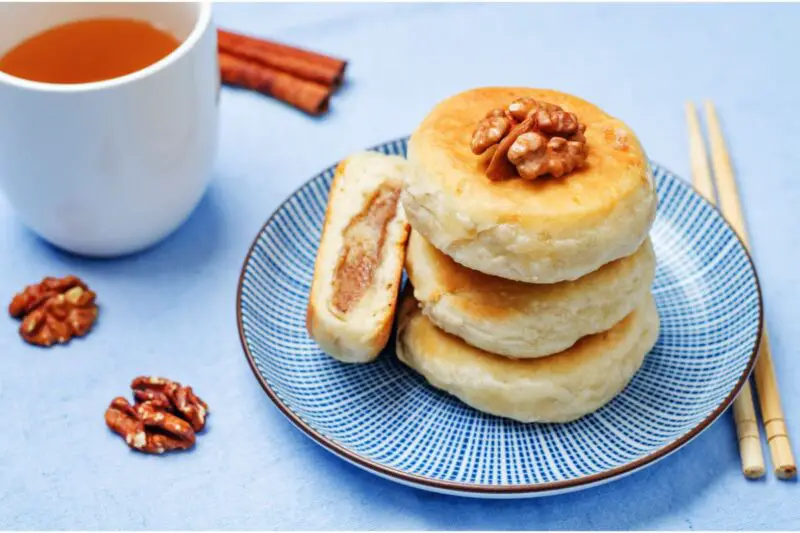 Also referred to as 'Hotteok', these pancakes are very popular in Korea, you will often see them being sold by street food vendors.
They are usually filled with nuts and brown sugar but can also be filled with cheese, red beans, or vegetables.  
The dough is made from sweet rice, wheat flour, sugar, and yeast. You can change these ratios to suit your preferences though, depending on how chewy and soft you like your dough.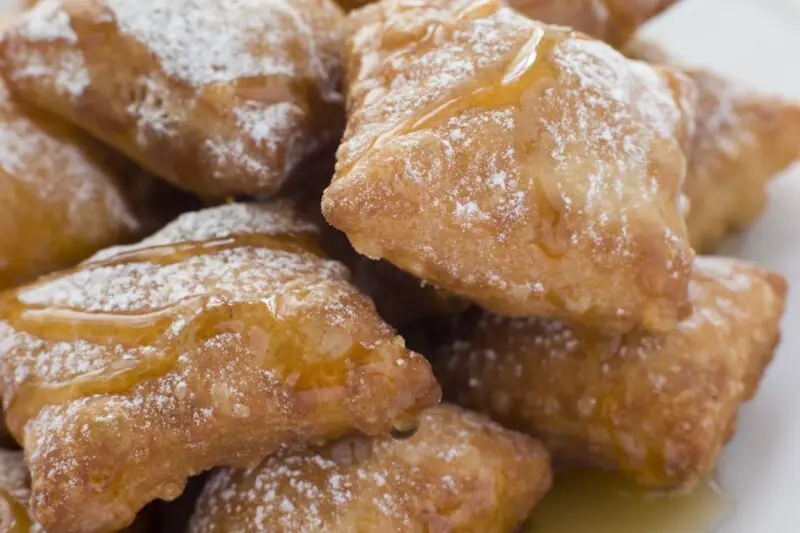 These little blocks of pastry are packed with flavor of honey and ginger.
Even though they are pastry, they are not that difficult to make and only take about 40 minutes. They are the perfect hit of sweetness after a savory meal without being too sickly. 
You may need an extra pair of hands though when you make this dessert as it can get fiddly when it comes to dunking the honey pastry into the syrup.
It takes them about 20 minutes, which is ideal for the pastry to soak up the syrup but some people soak them for much, much longer. 
Donuts don't just have to be traditionally round with a hole in the middle – and these twisted donuts have made that statement nice and clear.
They are spongy on the inside which makes them nice and light, they pair perfectly with a glass of milk.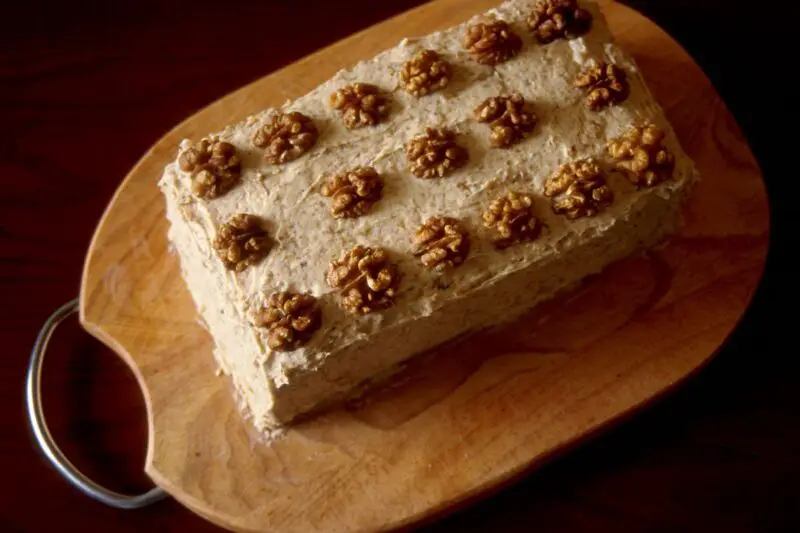 Just because it's cake, doesn't mean that it has to be sickly sweet and stodgy.
This walnut cake is a bit more like pastry and is filled with a sweet red bean and walnut filling. They take just five minutes to prepare and 25 minutes to cook. 
If you love the texture of a cookie that has a nice crispy texture to it, then it is recommended to use cake flour instead of all-purpose or plain flour.
Instead of red beans as the filling, you can use Nutella instead to make them extra luxurious.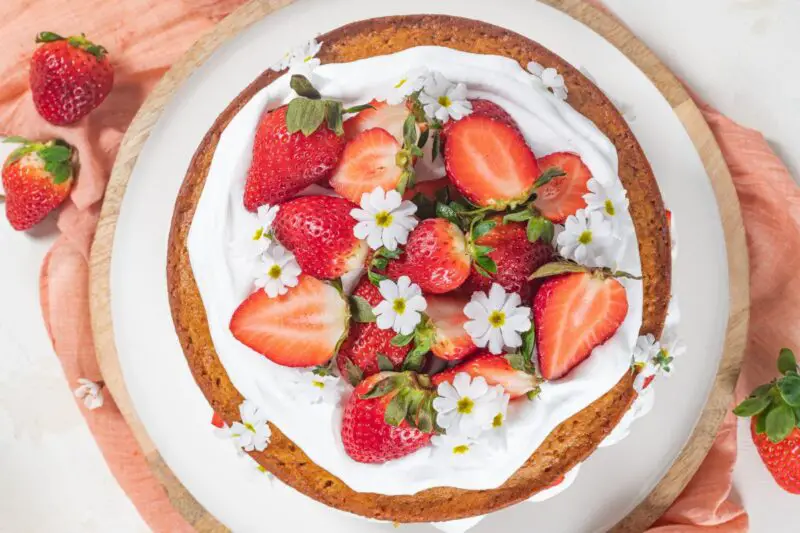 The Korean fresh cream cake is made up of lots of light, fluffy layers which makes it very easy to go down.
On the outside, there is whipped cream frosting usually decorated with fresh fruits such as strawberries. 
The key to making a light and fluffy fresh cream cake is to fold the beaten egg whites gently until they have stiff peaks when you raise the beater.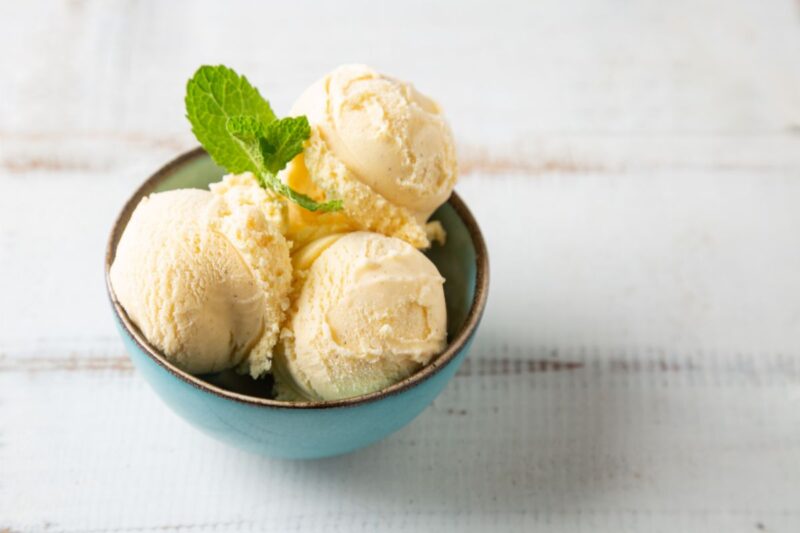 Making ice cream out of a traditional Korean alcoholic drink is a great idea, and this recipe proves that.
It is super easy to make as it only takes 20 minutes to prepare and about six hours in the freezer.
Most of the work comes with heating the ingredients up at the right intervals to ensure that the flavors really pop when they freeze.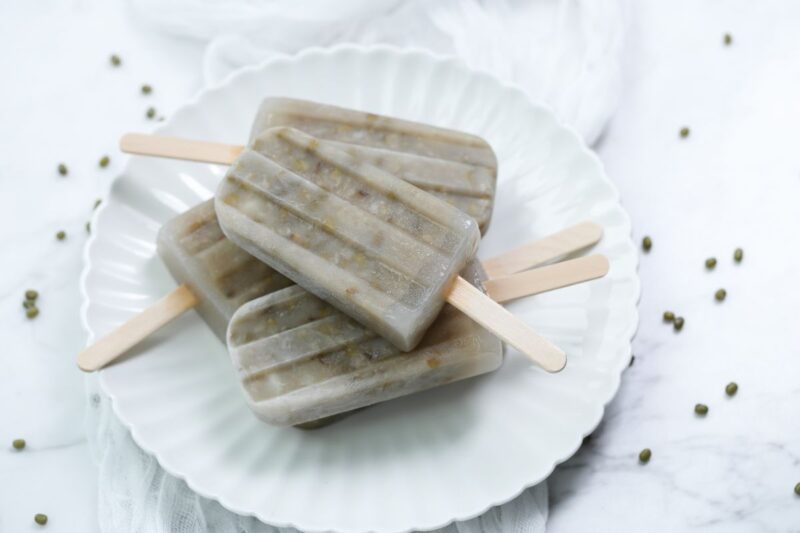 Beans in your popsicle may sound strange but don't knock it until you try it. All you have to do is soak the beans overnight, simmer them, and blend them with milk, condensed milk, and whole beans. 
The final touch is pouring the creamy mixture into popsicle molds which are very easy to come across in the local supermarket. 
As you bite through these red bean popsicles, you may also come across some whole red beans inside which adds a nice chew to the creamy texture.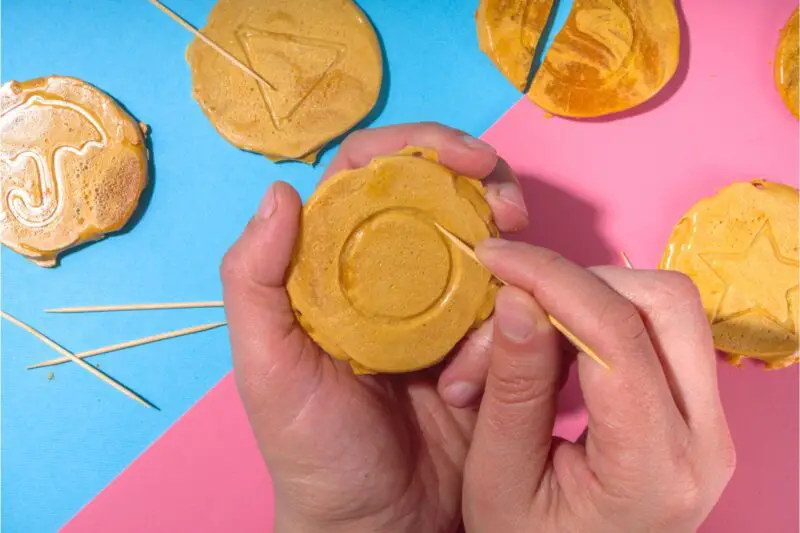 Korean sponge candy or 'Dalgona' are another street food vendor's favorite.
They are typically filled with caramel and have a deliciously crunchy outside.
You can also let your creativity take the lead and print some shapes onto the top of the candy. 
They used to be made from glucose which was melted in a ladle over the top of a fire.
It's no surprise that this candy has been thriving since the 60s and shows no signs of going anywhere.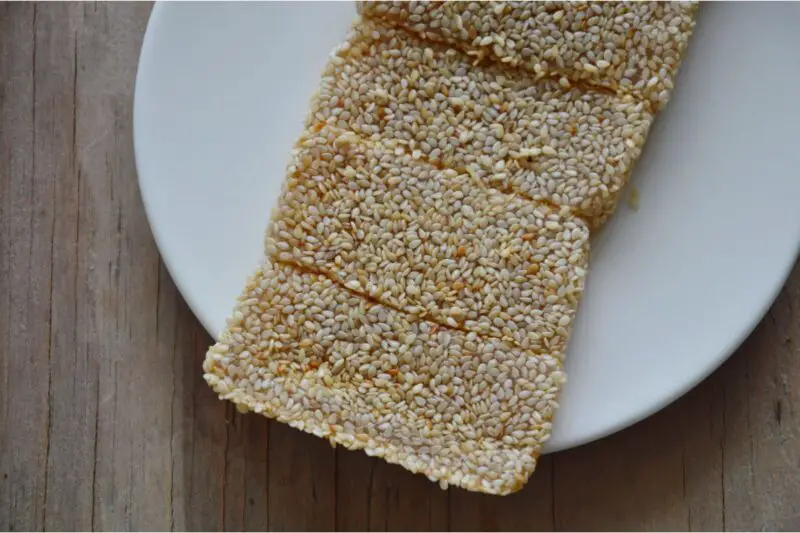 If you love the thought of getting your teeth stuck into something crunchy, then look no further than this sesame crunch recipe.
You can also cater the recipe to fit your own preferences by adding or taking out whatever nuts you want.
What makes these crunch bars a desert is that they can be made to be quite sweet with honey and sugar. 
If you don't like making a mess, then it may be best to add a bit more honey than the recipe calls for to help hold all the seeds and nuts together so that most of it ends up in your mouth and not on your lap.
This cake has a similar texture to cornbread due to the fact that it uses freshly milled sweet flour whereas other cakes tend to use regular store-bought dry flour.
This is a great option for those who are gluten-free as this cake is naturally free from it. With this recipe, you mix both white and brown sweet rice together to create a tastier, healthier cake.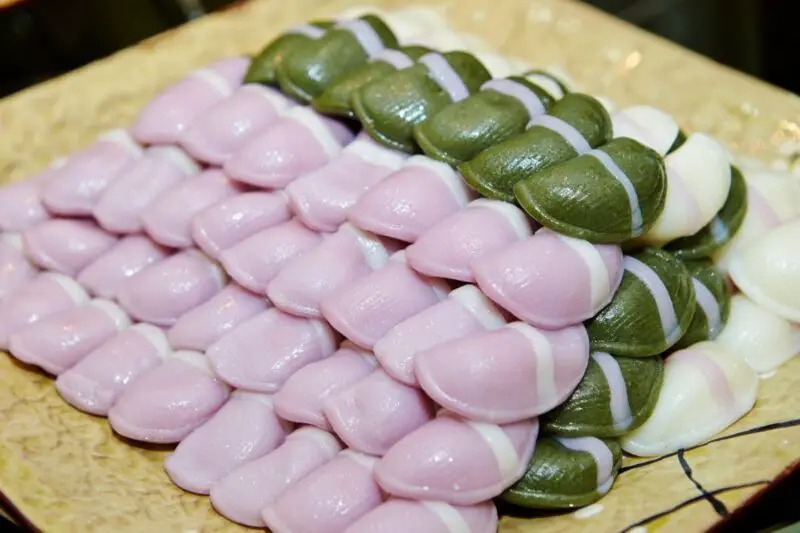 These bitesize cakes are perfect as a gift and you can be almost certain that anyone that takes a bite out of one of these cakes will instantly fall in love.
You can change the fillings and colors of these cakes, but they are typically made with red beans.
Just one recipe can make at least eight cakes so if you are planning a party, there's nothing to stop you from doubling the recipe.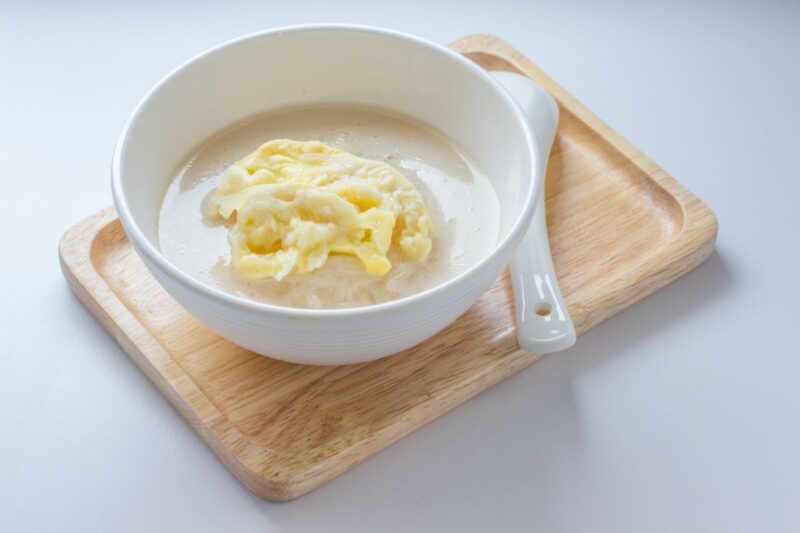 Making this sweet rice punch is the ultimate way to feel refreshed after a long day.
It is very easy to make as well as you only have to spend five minutes preparing it.
You should plan ahead though as this recipe needs to sit in a rice cooker for five hours. 
Coarse malted barley is used by putting it in a cheesecloth and soaking it in a pot of water.
This turns the water milky which is then added to the rice cooker, followed by some rice. 
Conclusion
Korea is packed with weird and wonderful desserts that have been around for many, many years due to their popularity.
The great thing about it as well is that these recipes continue to grow and change, giving you the opportunity to fine tune them to your own taste. 
From red bean popsicles, to twisted donuts, to Korean mochi rice cake, no matter what you are looking for in a dessert, there will be something on this list that you can make at home.
Most of these recipes are beginners friendly as they do not take a lot of time to prepare. 
The hardest part about making Korean desserts though is that some of the ingredients may be tricky to hunt down unless you go to an Asian supermarket or market.
However, the finished result is definitely worth it and you might even find yourself saying goodbye to banoffee pie and sundaes.